About Foodservice
Equipment Reports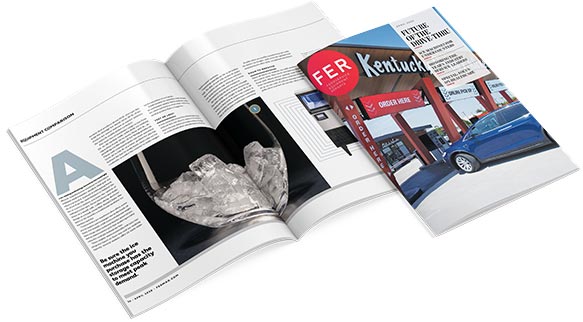 Foodservice Equipment Reports is here to help you make the most informed buying decisions. Find out what you need to know to specify all types of foodservice equipment, get practical maintenance advice and keep up with the latest kitchen design trends.
Questions about your subscription? Contact subscription services at (800) 986-9616 or fermag@omeda.com.
"Our editors and contributors are the most talented, experienced and knowledgeable in the foodservice E&S industry. FER addresses our audience's top-of-mind issues through an equipment lens, tracking new challenges and opportunities as they develop and offering the insights and information to help them be more successful in their businesses."
- Kelly Killian
Based in Chicago, FER Media LLC connects manufacturers of foodservice equipment and supplies with the world's top buyers/specifiers of E&S. Foodservice Equipment Reports magazine is its flagship monthly publication with a circulation of 31,000. Founded in 1996, FER Media includes a growing portfolio of print, newsletters, custom publishing, digital solutions and more. Its live events include the biennial Multiunit Foodservice Equipment Symposium.
FER DIGITAL SOLUTIONS GROUP
FER Media created the Digital Solutions Group to leverage its unmatched expertise in the foodservice equipment space and develop digital strategies based on the specific goals and needs of its clients. The Digital Solutions Group then executes those strategies using custom content, digital marketing, social media and through the development of podcasts, webinars and videos, among many other tools. Linking these different forms of content to a strong and effective search and social media strategy has helped the group's clients to drive measurable traffic and sales back to their websites.
We deliver your biggest and best customers—through multiple media channels—when they are deciding which brand of equipment or supplies to buy or specify. That's why you invest in advertising and marketing.