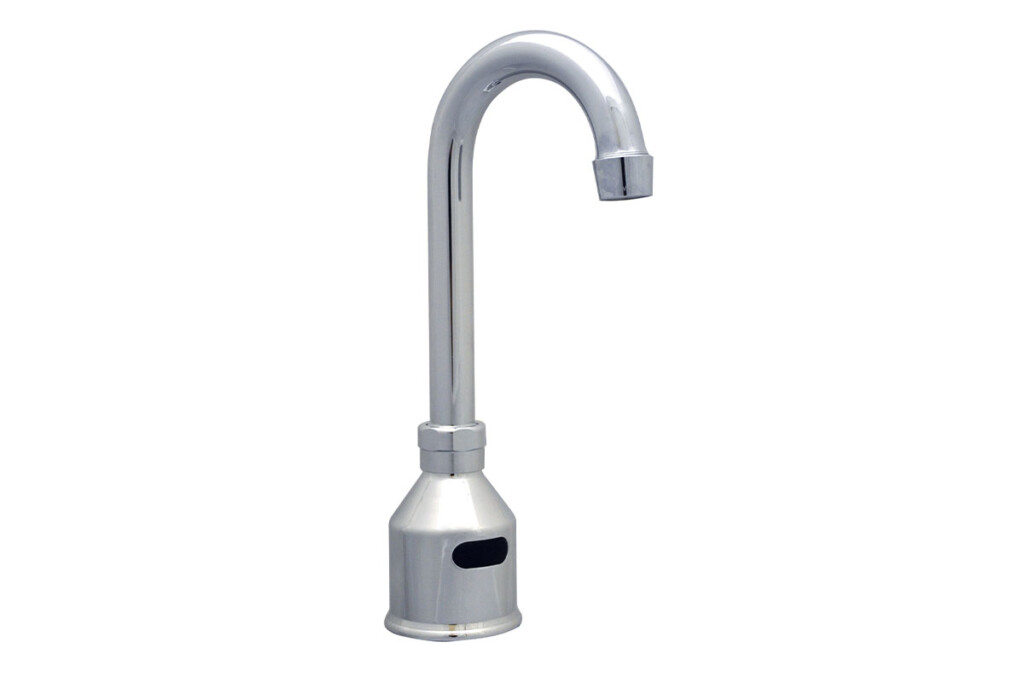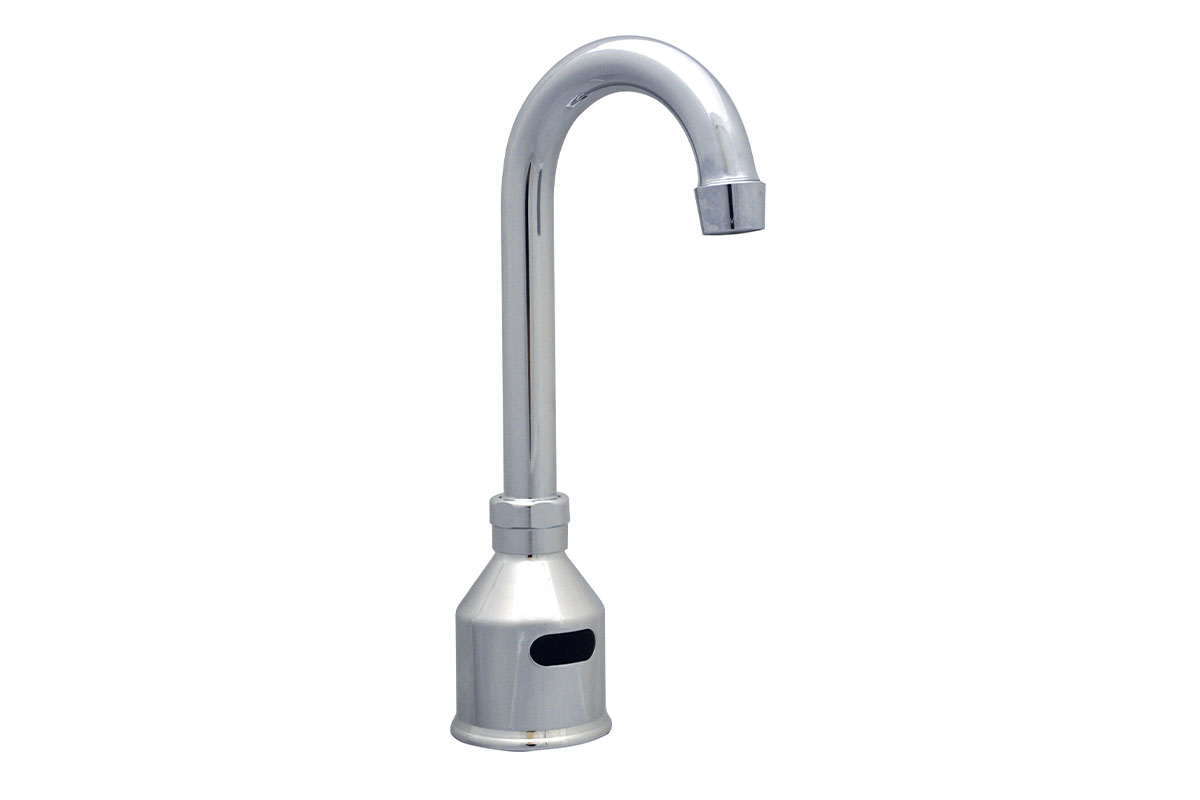 Commercial kitchen and bar faucets are likely to be touched by nearly every employee. With the spread of germs increasingly of concern across all areas of foodservice, we checked in on touchless faucets designed for the back-of-house. Here are four of the latest options: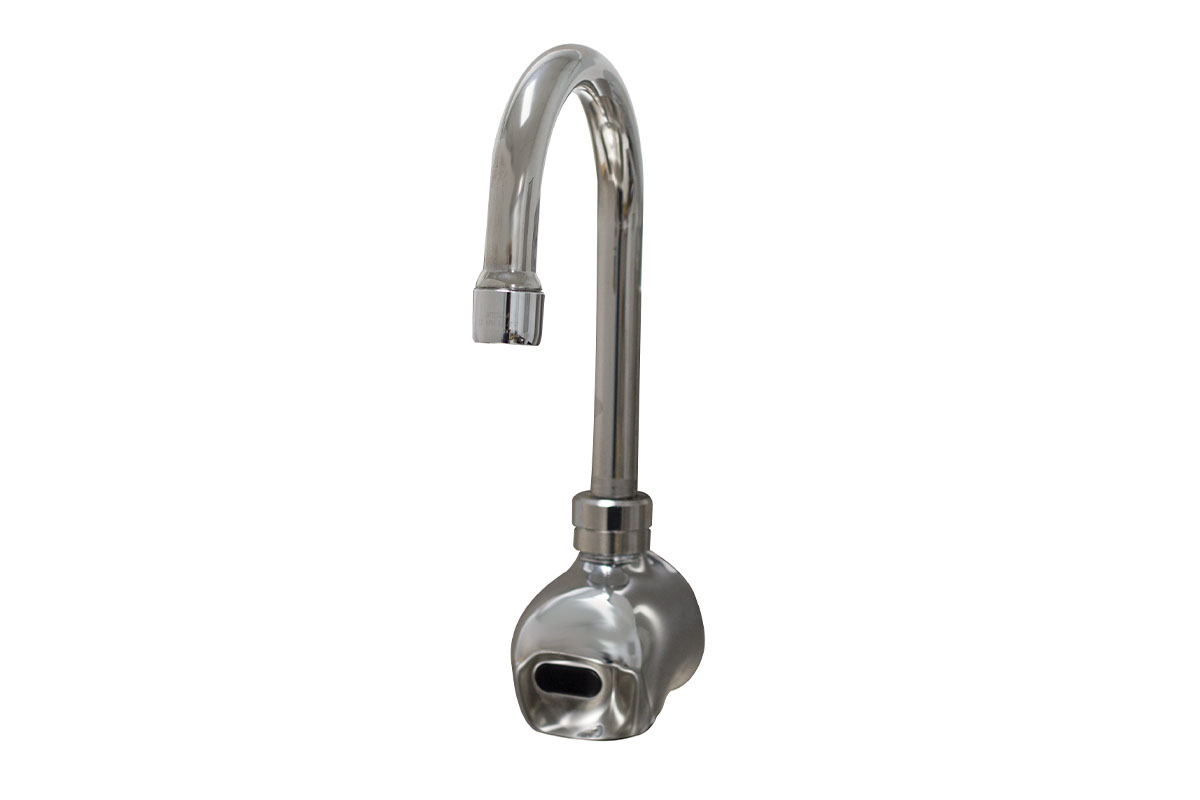 Adaptable
Advance Tabco's K-175 Electronic Splash Mount Faucet, an infrared sensor-activated faucet, features a 3½-inch swivel gooseneck spout for greater reach across large sinks. A hot and cold water mixing valve, a low-flow aerator, and battery or plug-in powered options round out the appliance.
---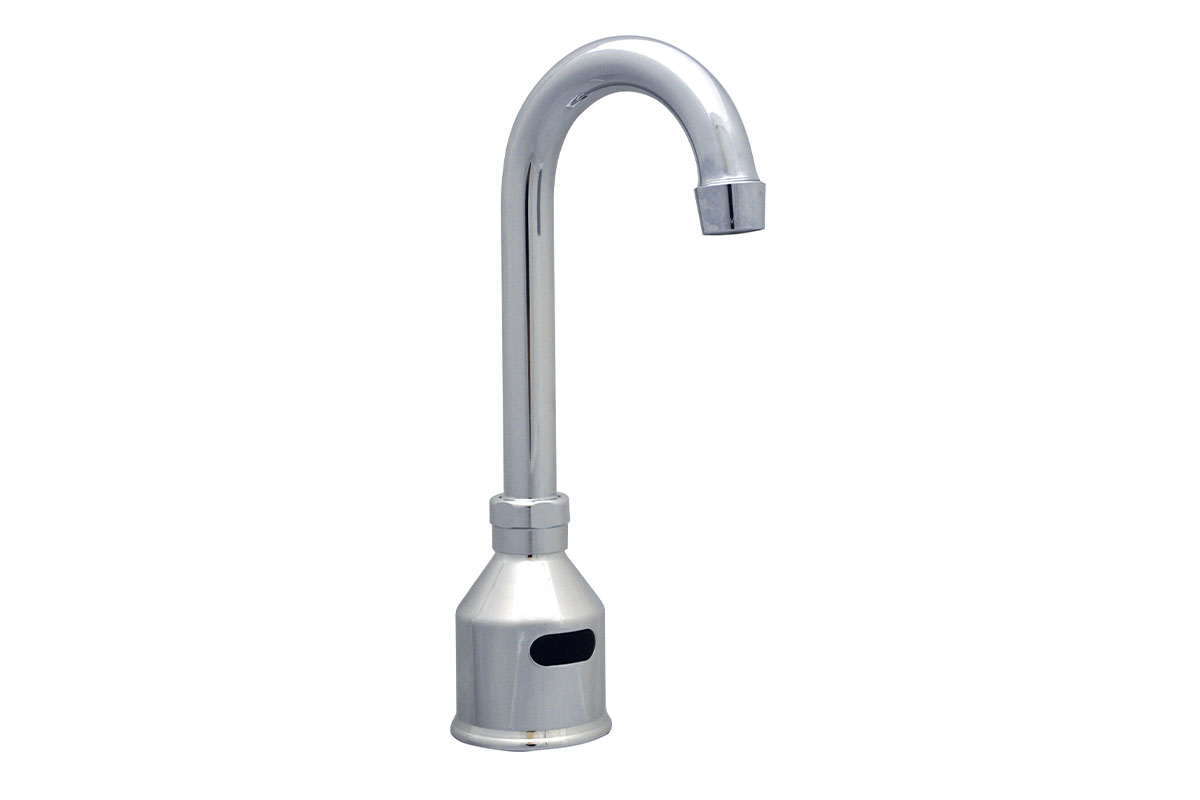 Multifarious
BK Resources' Splash Mount and Deck Mount Sensor Faucets offer diverse elements. Both units have adjustable temperature settings, optional low-flow aerators to conserve water, and battery or plug-in power supply options. The faucet's 3½-inch gooseneck spout makes washing large pots and pans easier.
---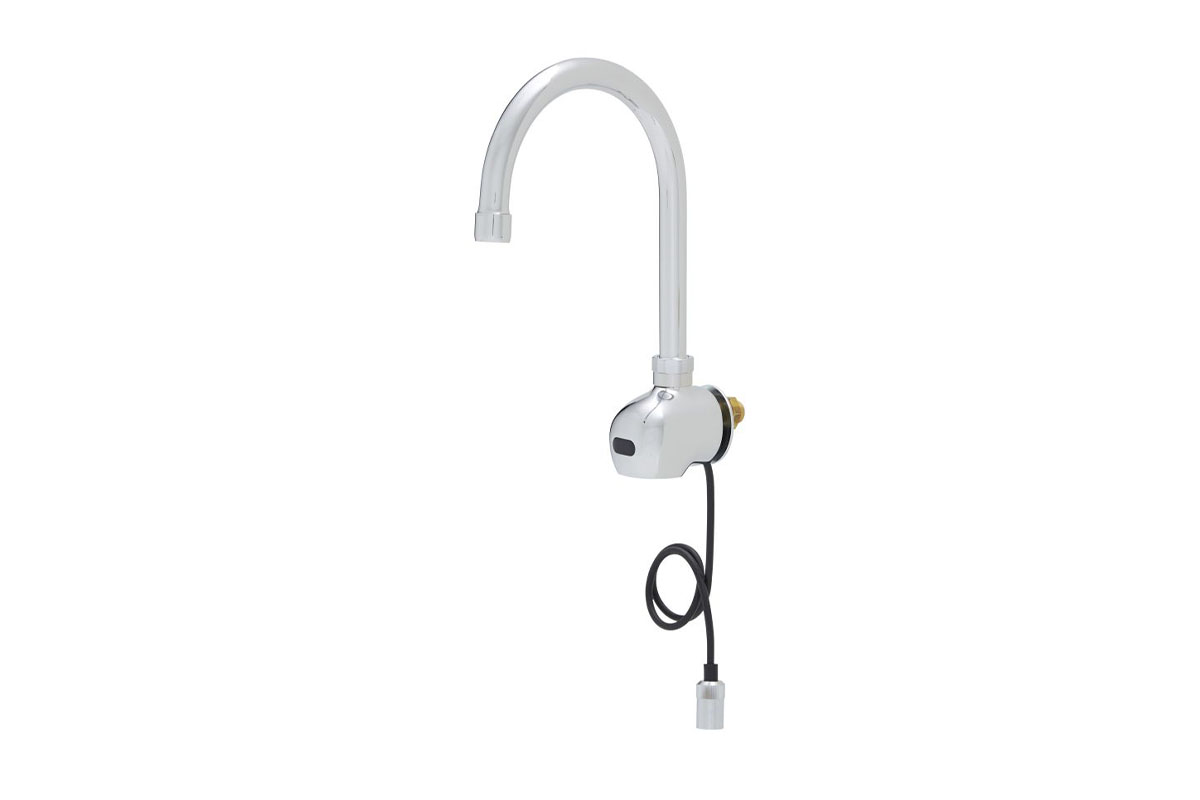 Reliable
Fisher Mfg.'s Navigator Electronic Sensor Faucets provide enhanced reliability via plug-in and battery power supply options. The backup battery lasts up to 500,000 cycles, and users can easily glimpse the low battery indicator: a red, flashing light. Wall mount and deck mount options are available.
---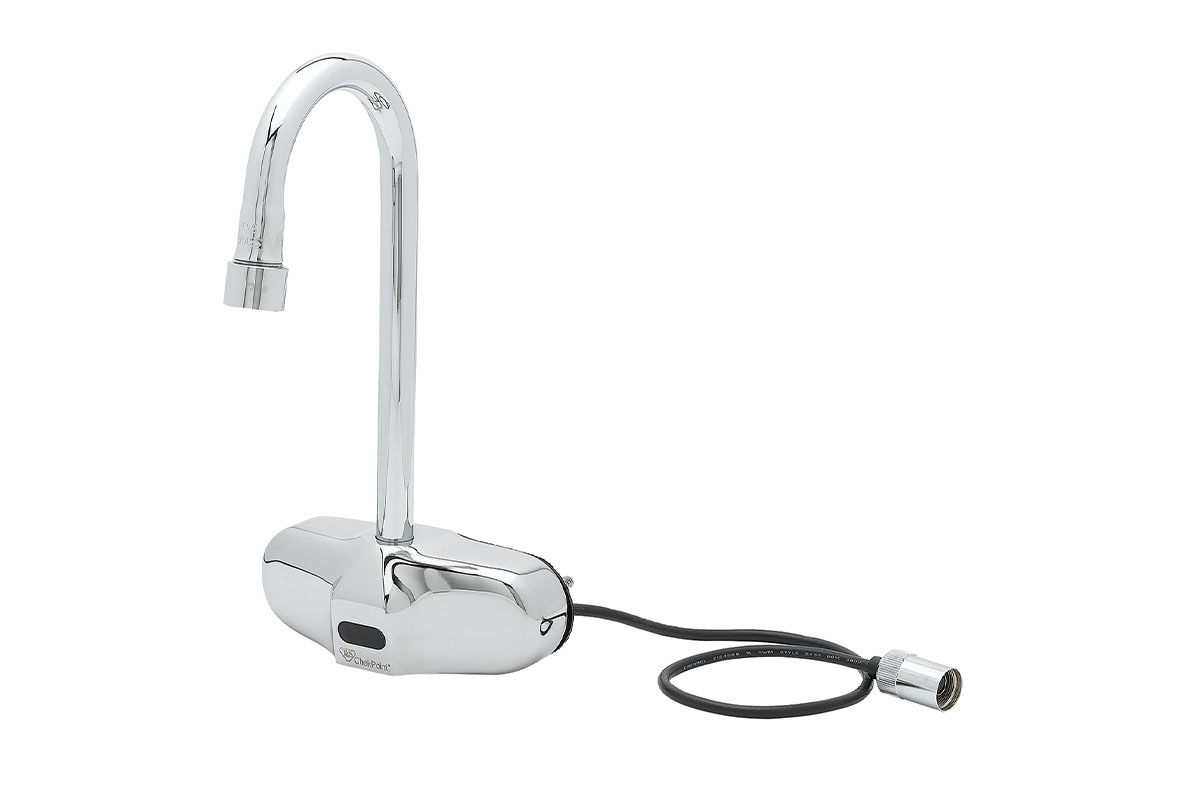 Easy-Install
The T&S Brass EC-3105 is designed for installation on prior 4-inch center faucets. It's a cinch to replace wall-mounted, manual two-hole faucets without altering configurations, and its short elbow makes it a candidate for tight spaces. Program water flow features—auto time-out, shut off delay and auto flush—to your liking.
---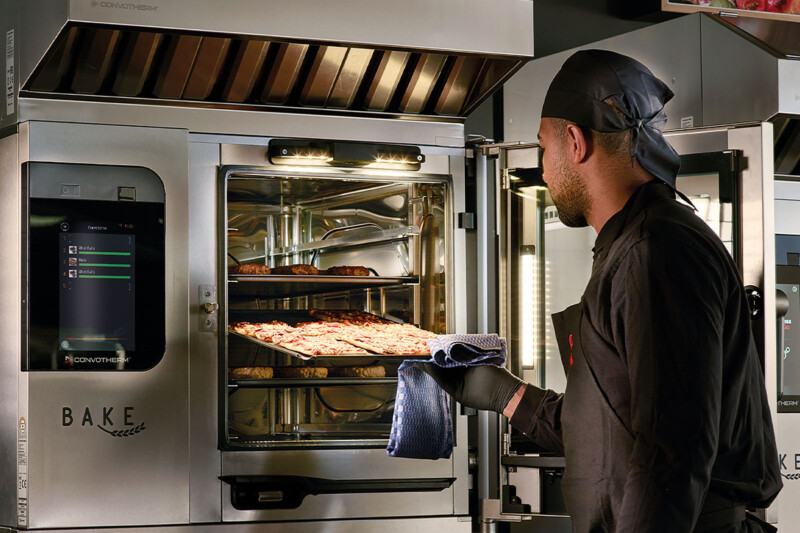 Combi Ovens
Today's combi ovens are smarter and more energy efficient, reducing the need for skilled labor and cutting utility costs.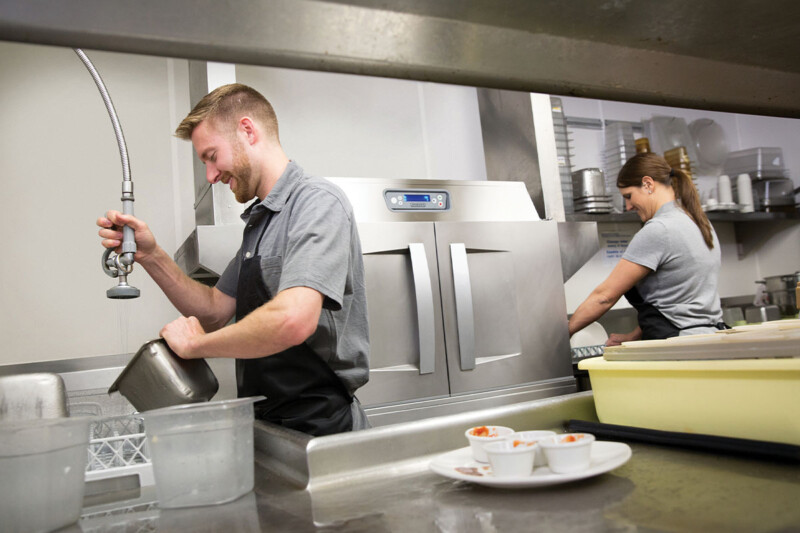 Equipment Comparisons
Forget steamy dishrooms; some of the newest rack conveyors improve environmental comfort and reduce overhead costs.