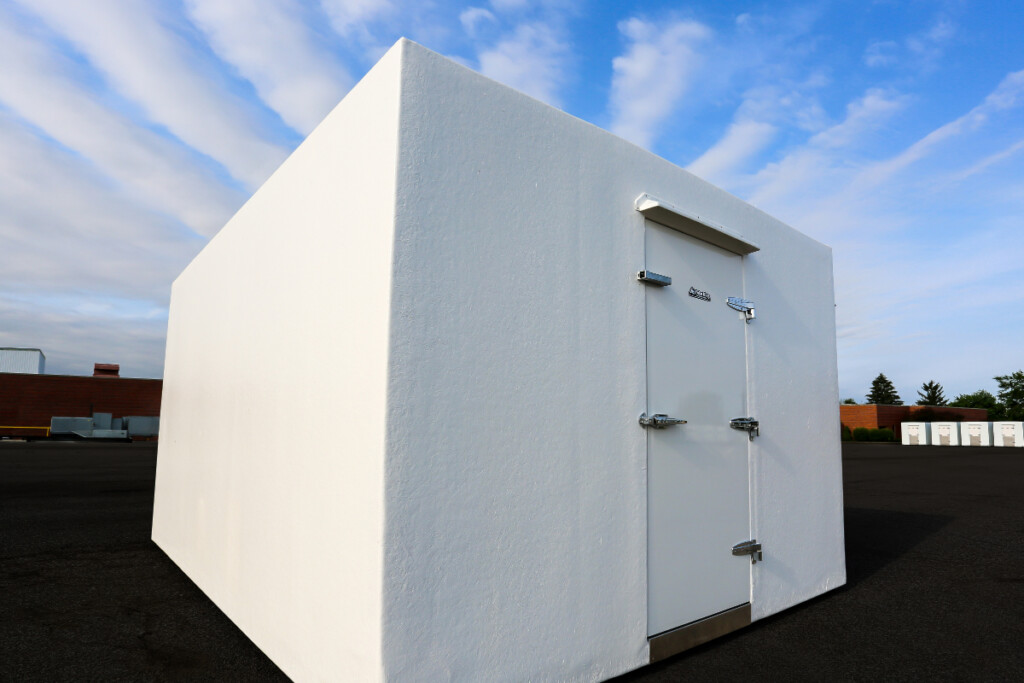 There are many factors to ponder when choosing a walk-in refrigeration or freezer unit. With any significant business investment, including cold storage, the purchase price is just one piece of the economic puzzle.
Here are the top 10 considerations that we encourage customers to think about when weighing their cold storage walk-in options to ensure maximum savings and reliability over time.
Application:  How do you plan to use the unit? The specificity matters, as a business that needs a walk-in freezer for its restaurant, will have different requirements than a pharmaceutical company storing life-saving vaccines. Walk-in coolers vary in temperature between 34F to 38F degrees, while freezers maintain temperatures between 0F to -50F degrees.
Geographic location: A unit that sits in 10 hours of direct sunlight every day outside an Arizona restaurant will need a lot more horsepower than a unit positioned in a shady location in New Hampshire. Depending on the location of your business, you might need to modify your walk-in for energy efficiency and cost reduction.
Placement: Location at a site is equally as important as where the walk-in is stationed in the country. Many companies are landlocked and therefore rely on walk-in units to serve as an extension of their business. It's also important to think about where you want your walk-in unit in relation to your kitchen or delivery area.
Size: Units come in all shapes and sizes and can be tailored to meet your business's current and future storage needs. In addition to the sizes of the overall unit, the interior of the walk-in can be customized to maximize usage. In some cases, adding an additional shelf could mean increasing your storage space by up to 25%. For other businesses, less shelving in the unit is preferable to organize larger items.
Special Features: The best manufacturers offer customization both internally and externally. Customization may include added doors, brick siding, or faux stonewall on the side. With so many choices, a cold storage unit can be designed to blend in seamlessly and go virtually unnoticed.
Delivery: The delivery and installation of a new walk-in unit can be difficult without proper planning and scheduling. Certain manufacturers will simply ship the prefabricated walk-in to your location. After receiving the unit, you must hire outside contractors to place or construct the unit, as well as handle the refrigeration work. However, other manufacturers will take care of all the logistics and scheduling of the delivery. It is important to find out if you will be required to coordinate delivery and construction as well as pulling permits and contacting a building inspector.
Energy Consumption and Other Operating Costs: Energy efficiency, reliability, and performance are all motivating factors when purchasing a walk-in cooler or freezer. Depending on factors such as weather and location, walk-in units can account for as much as 43% of a foodservice operation's total energy usage.
There are many factors that can affect energy consumption and the total operating costs of a walk-in unit. These include the insulation, efficiency of the refrigeration system, exterior temperatures, frequency of the door being opened, and the temperature of products stored inside.
Warranty: As an expensive asset in your company, it is crucial to protect your investment by purchasing a unit with a strong and comprehensive warranty. Find out what type of warranty comes with the walk-in as well as what is covered and what is not. Important coverage includes the structure of the unit, refrigeration system, the floor, doors, and miscellaneous parts. It is also a good idea to find out if additional warranty coverage is available to purchase and how to file a warranty claim.
Cleaning and Maintenance: The interior of a walk-in unit should be cleaned regularly with the manufacturer's recommended technique and cleaning solutions. It is important to follow these guidelines to avoid damaging the interior and exterior finishes, the refrigeration system, or voiding your manufacturer's warranty. Additionally, it is important to know what kind of annual maintenance a walk-in requires.
Customer Service & Support: Last on this list but always No.1 to Polar King, top-notch customer service is probably the important benefit you should receive with any product. Business owners have plenty of things to worry about; their walk-in unit should not be one of them. The business should work with its customers every step of the way – 24/7 – to ensure customer satisfaction.
A Polar King representative can provide additional insights, including the latest on walk-in cold storage units, rental options, and trailer options. In our decades of experience in the cold storage space, we have had the pleasure of helping thousands of customers through the buying process, and we always remind them to look beyond the price tag to see the bigger picture in terms of overall cost savings and return on investment.
Learn more about Polar King's outdoor custom walk-in coolers and freezers.
About Polar King:
Polar King is the industry's #1 manufacturer of fiberglass outdoor walk-in coolers and walk-in freezers. All units are delivered pre-wired, pre-assembled, and ready to operate. No on-site assembly is required on any walk-in or trailer unit.
Whether you need a cooler, freezer, or a combination of both, a Polar King walk-in will save inside space and increase your buying power. Every Polar King unit allows you to design your own floor plan and enables you to locate doors and walls virtually anywhere. Every unit is built to maintain its efficiency as outdoor conditions change, offering worry-free operation.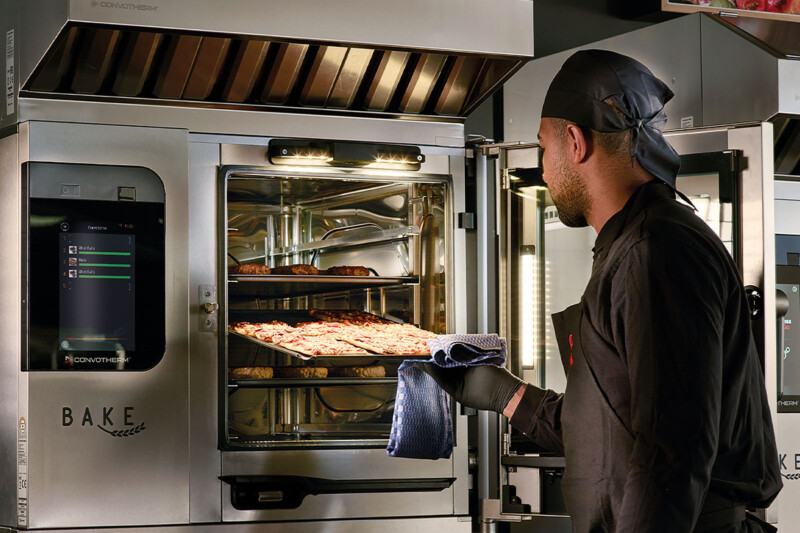 Combi Ovens
Today's combi ovens are smarter and more energy efficient, reducing the need for skilled labor and cutting utility costs.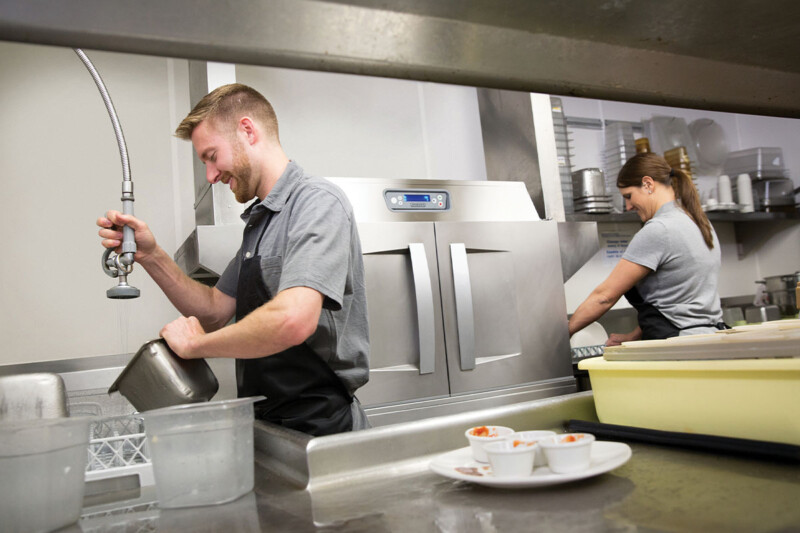 Equipment Comparisons
Forget steamy dishrooms; some of the newest rack conveyors improve environmental comfort and reduce overhead costs.