2022 Chicken Trends: 3 Tips to Keep Your Customers Coming Back for More!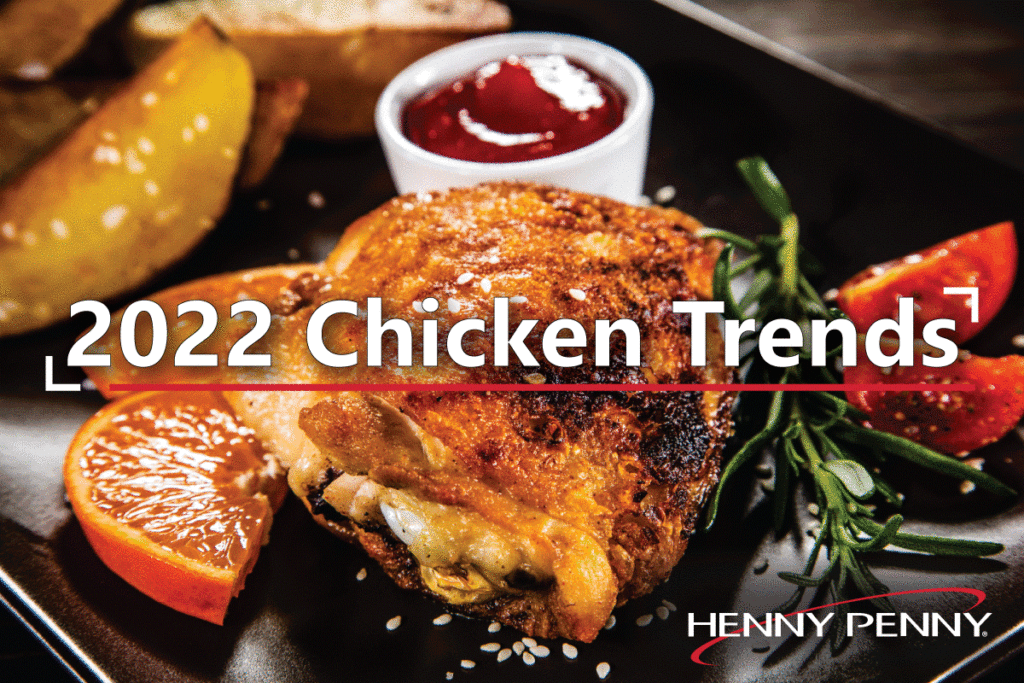 Every year, I'm asked to look into my crystal ball and make predictions about the restaurant industry and menu trends.  Most of the questions I'm asked relate to the most consumed animal protein in the world: chicken. In fact, it's forecast that in 2022, Americans will consume more than 97 billion pounds of chicken.
Well, as with all predictions, there are no guarantees, but here's what I believe is coming down the poultry pike in 2022.
Serve Up: Versatility
From tasty tenders and boneless nuggets to fried chicken sandwiches and crispy wings, chicken is perhaps the most versatile protein on menus today.  That versatility will play an even greater role in 2022 due to supply chain-generated shortages and spiking poultry prices. To help foodservice operators navigate through these challenging times, we've put together a series of free chicken guides filled with insights on how to serve up consistently legendary chicken every time, tips on raking in poultry profits, and much more.  Click here to download the first guide.
Embrace the Whole Bird
Surging restaurant demand and labor shortages mean operators are going to continue to pay more for premium cuts of chicken. In 2021, the price for chicken breasts more than doubled, and while the price for bone-in chicken wings saw more modest increases, in at least one quarter of 2021, bone-in chicken wing prices surged by more than 80 percent.  All of this translates into higher menu prices.  One way restaurant operators can hedge their bets, as it were, is to consider a whole-bird strategy.
The Thighs Have It!
This less expensive, dark-meat cut of chicken is juicy, flavorful, and in my estimation, will be 2022's chicken star.  Traditionally available at chicken-only chains, like KFCs and Church's Chicken, as well as many independent, family-style restaurants, chicken thighs are now finding a prominent place on more quick-service restaurant (QSR) and fast casual menus.  It's a recipe that Wingstop, which owns more than 1,400 restaurants worldwide, believes is working.  In mid-2021, Wingstop launched its virtual restaurant brand, Thighstop, which features bone-in thighs and boneless thigh bites coated in one of its 11 flavored sauces.
Serve Up: Innovation
Plant-based Chicken Wars?
In addition to chicken sandwiches, many restaurant operators are adding less-expensive chicken-like, plant-based sandwiches, nuggets and buckets of fried "chicken" to their menus.
That's right, buckets of fried faux chicken. In early January, Yum Brands, the parent company of KFC, announced that it will start selling buckets of plant-based fried "chicken" nuggets from Beyond Meat across the United States. Even though the company says it's for a "limited time," the Beyond Fried Chicken rollout speaks to the trend gaining increasing traction with consumers.
Other QSRs which have either added plant-based chicken to their menus or are testing it include Burger King, which is serving vegan chicken nuggets in the United Kingdom and testing its 8-piece Impossible nuggets at select restaurants in the U.S.  To find out more about other brands focused on offering the "chicken" without the bird, click here.
Elevate Your Flavors
Great food has always been synonymous with great-tasting flavors. In 2022, "different" is going to play a role in flavor experiences. Don't be afraid to incorporate new flavors into your menu, whether that's via a brine, an injectable sauce or marinade or new dipping sauce to help create an innovative culinary experience.  In terms of unique flavors for 2022, there are several international flavors making headlines, including Asian, Caribbean, Polynesian, Mediterranean-inspired flavors and more.
Serve Up: Consistency
Lastly, remember that no matter what you're serving, consistency is king with customers. It's also the answer to how everything we've already discussed will benefit your bottom line. Customers will keep coming back for more if you consistently keep delivering the same quality product every time. The fry has got to be just right to ensure the chicken is always juicy inside, crispy outside, hot, and fresh.
Free Resources
As I wrap up my predictions for chicken in 2022, I'd just like to add that the fact that poultry has now eclipsed pork as the number one protein consumed worldwide is proof positive that the future for chicken, in all its forms, is bright.
To help you on your way, be sure to sign up to receive the first in a series of three free chicken guides, filled with helpful tips from our chicken experts.
Finally, my hope for you, as restaurant operators, is to continue to utilize this versatile bird to consistently serve up innovative, unforgettably delicious chicken sandwiches, wings, nuggets, thighs, tenders and more every time!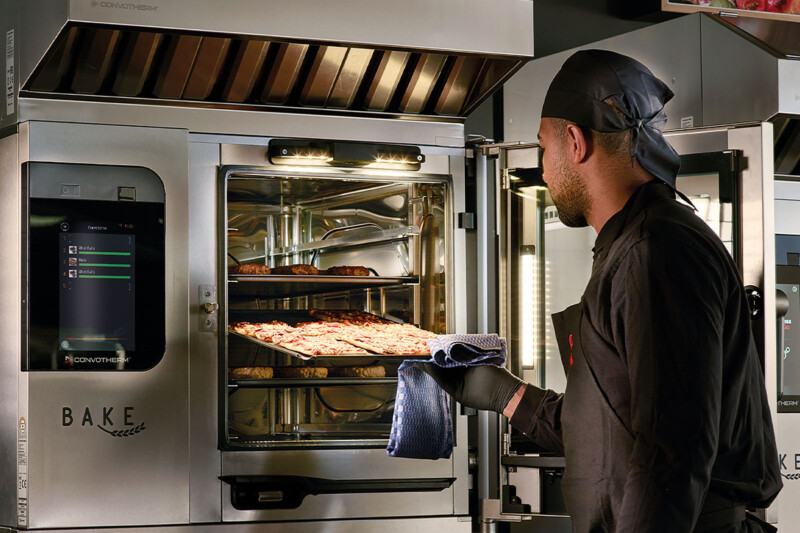 Combi Ovens
Today's combi ovens are smarter and more energy efficient, reducing the need for skilled labor and cutting utility costs.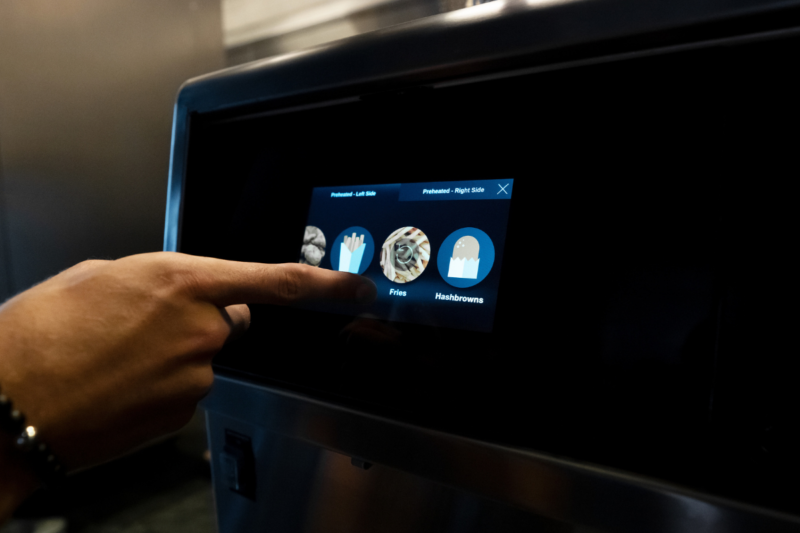 Equipment Comparisons
We are thrilled to introduce you to the cutting-edge Henny Penny F5 Touchscreen Fryer, a game-changer in the world of commercial kitchen equipment. Designed to enhance user experience, improve productivity, and…