The 2016 HX: The Hotel Experience Show, with more than 500 exhibitors and 12,000+ attendees, is one of North America's largest for hotel and foodservice operators and suppliers. It runs Nov. 13-15 at the Jacob Javits Convention Center, New York.
Following the success of last year's reinvention of the show to its HX brand, this year's event will continue to keep the exhibition floor hopping with more than 50 presentations from multiple open stages including HX: ONSTAGE-RESTAURANT, HX: ONSTAGE-COOKS HX: ONSTAGE-HOTEL and HX: TECH where industry experts demonstrate cutting-edge food trends, foodservice facility design, cooking techniques, equipment breakthroughs and technology developments.
The show is co-located with the sixth annual Boutique Design New York (BDNY), Nov. 13-14, which is tailored for hospitality design professionals and includes furniture, lighting, wall coverings, fabrics, seating accessories, artwork, carpeting and flooring materials.
Foodservice Pioneering Concept
A highlight of HX is the Foodservice Pioneering Concept competition. Trade shows have always been about discovering new products. Today's visitors want to understand how they can apply a new product or new technology to a particular design or concept to create a cost-effective, revenue-generating venue that will wow customers.
Each year professional foodservice design consultants are invited to dream up a foodservice concept that's especially suited to a nontraditional location, such as a lobby, a courtyard, hallway, concourse or any high-traffic space not specifically outfitted to foodservice (limited water, no ventilation). They're challenged to use today's most innovative equipment and technologies to produce exceptional menus and service experiences in areas where no offerings were possible before.
Through the FPC, the winning entry comes to life, built as a life-sized, working model right on the exhibit show floor at Booth 1900. Attendees see, hear, smell, touch and most importantly, taste the food today's small, ventless, fast, multitasking equipment can produce in beautifully designed, contemporary settings. Foodservice Equipment Reports is the official media partner for the event.
This year's winning concept, Refresh Eatery & Market, provides a fresh, healthy made-to-order alternative to fast food options typically found in a food court or public space. The concept, fabricated this year by Carts of Colorado, provides a retail component for take home, along with a made-to-order quick-service for customers who want to dine at the location. "Refresh is a concept that brings three ingredients to the design table…sustainability, technology and flexibility," says Kris Morphis, Senior V.P., Foodesign Associates, Charlotte, N.C., who, with Erik Haviland, V.P./Group Creative Dir., designed Refresh. The concept provides a merger of retail and foodservice; customers select prepared ingredients from a display wall, mixing and matching starches, proteins and vegetables to prepare at home or to hand over to a chef to prepare and eat on-site.
"It's not just the millennials that this concept reaches; it's the business traveler and the corporate professional who would frequent this foodservice offering in high-traffic, underused spaces," adds Haviland. "Technology is a critical part of their daily routine, and the Refresh concept we created meets them where they are already engaging—on their mobile devices," which they can use to order and pay.
Second place in the 2016 competition was awarded to Nightingale, designed by A.J. Barker, FCSI, Principal, Concept Kitchen + Bar, Lynnwood, Wash., and third place was awarded to Make Station, designed by Peter Christensen, FCSI, Principal, Christensen Consultants, San Jose, Calif. The renderings and concept overviews of these second and third place winners will also be displayed at the FPC exhibit booth.
Distinguished industry judges for the 2016 FPC include Zia Ahmed, Sr. Dir., Dining Services, The Ohio State University; Michael Atanasio, Dir., Food & Nutrition Services, Overlook Hospital; Maura Doran, RDN, Dir., Food & Nutrition Services, New York Methodist Hospital; David M. Heymann, G.M., Sheraton Syracuse University Hotel and Conference Center; Tom Prykanowski, Dir. of Brand Strategy and F&B Innovation, Choice Hotels; Michael Roddey, CEC, President, Gastronomic Services and Consulting; and Kirk Rodriguez, Dir., Hospitality Services, Texas Tech University.
Sessions For Specifiers
At HX: ONSTAGE-RESTAURANT, Booth 1936, you'll find sessions relevant to the foodservice equipment and supply industry throughout the three days of the show.
In F&B Trends for 2017, Sun., Nov. 13, 12-12:30 p.m., foodservice trend experts will discuss constantly evolving food and beverage trends in the creative and competitive restaurant market. Arlene Spiegel, President, Arlene Spiegel & Associates; Fred Klashman, Publisher, Total Food Service News; Stephen Zagor, Dean of Business and Industry Studies, The Institute of Culinary Education; and Steven Hall, President, Hall PR, share the trends they expect will help define the restaurant market in 2017.
The Foodservice Consultants Society Int'l. sponsors the session Kitchen Makeover 101 taking place on Sun., Nov. 13, from 2:30-3:15 p.m. Renovating a commercial kitchen can be challenging. In this presentation, the panel helps attendees understand what questions to ask, what works and what pitfalls to avoid when it comes to updating existing commercial kitchens. Joe Carbonara, Editorial Director of Foodservice Equipment & Supplies and restaurant development + design, moderates panelists Joe Ferri, President, Pecinka Ferri Associates; Ken Schwartz, FCSI, President, SSA Food Service Design & Consulting; Kevin Fink, Exec. V.P., Ali Group and President of the North American Association of Food Equipment Manufacturers; and Kirby Mallon, Owner & President, Elmer Schultz.
Serving the Environment: Sustainable Restaurants takes place on Mon., Nov. 14, from 10:45-11:30 a.m. Whether sustainability is at the core of your restaurant's culture or government mandates are forcing your business to reduce its environmental footprint, the industry is going green. Sourcing food and beverage locally, alternative packaging and reducing food waste are just a few ways the restaurant industry is embracing environmental stewardship. Panelists Alex Perez, COO, Fresh & Co.; Grace Best, Dir. of Marketing and Sustainability, Imperial Bag & Paper Co.; and Thomas McQuillan, Baldor Specialty Foods, are guided in the discussion by moderator Nikita Scott, Communications and Events Manager, New York City Hospitality Alliance.
HX's own Jeopardy Game returns with Test Your Foodservice IQ at HX: ONSTAGE-COOKS, Booth 2073, on Mon., Nov. 14, from 12:15-1 p.m. Play along with contestants to test your foodservice IQ in categories covering everything from dishes to restaurants to industry history and kitchen equipment.
Also on Mon., Nov. 14, from 1-1:45 p.m. is a session called Restaurant, Real Estate & Design. It will take you behind the scenes about restaurant real estate, construction and design and what it takes to bring concepts to market. Tara Berman, Managing Partner for TaraPaige Group, moderates panelists Glen Coben, President, Glen & Co. Architecture & Design; James Famularo, Leasing Specialist, Eastern Consolidated; and Marc Glosserman, Founder & CEO, Hill Country Hospitality.
Tech in the Fast Casual Boom is an in-depth conversation about how the fast-casual restaurant segment is using technology to streamline its operations and scale its concepts. The session takes place Mon., Nov. 14, from 2:30-3:15 p.m. Panelists are Anoop Pillsaretti, G.M., Ando; Ben Daitz, Co-Founder, Num Pang Sandwich Shoppe; Kenny Silvester, Partner, by Chloe; and Shu Chowdhury, Founder & CEO, Salido. Jed Kleckner, CEO of deliver.com, moderates.
In another FCSI-sponsored session, Forward-Thinking Foodservice Design, three of today's top foodservice facilities designers share their award-winning designs and fill you in on the latest trends, the most cutting-edge equipment and the best advice for balancing creativity with practical function in your own foodservices. Joining moderator Beth Lorenzini, Editor-in-Chief, Foodservice Equipment Reports are panelists J. Russell Stilwell, FCSI, Principal, Next Step Design; Kris Morphis, FCSI, Principal, Foodesign Associates; and Leonard Condenzio, FCSI, CEO & Exec. Principal, Ricca Design Studios. The session is Mon., Nov. 14, from 3:45-4:30 p.m.
Meanwhile, At HX: TECH
Two sessions of interest to E&S specifiers will take place at HX: TECH, Booth 2831. First is the Editor's Choice Awards, Sun., Nov. 13, from 12:30-12:45 p.m., which recognizes the most innovative products on exhibit at the show. The second is A Glimpse of Robotics & Artificial Intelligence in the Hospitality Industry on Tues., Nov. 15, from 11:30-12:15 p.m. Robots and artificial intelligence are not concepts you'll only see in sci-fi movies. Robotics are becoming part of our industry very quickly—in fact, a hotel in Sasebo, Japan, is staffed entirely by robots powered by A.I. Join this session to find out what's available and how you can make these technologies work for your concepts. Panelists include David Lorenzini, CEO, EFX; Micah Green, Owner, maidbot; Tessa Lau, CTO and Chief Robot Whisperer, Savioke; with moderator Valerie Ferguson, Dir. of Operations + Innovation, Disney.
For all the show events and to register, log onto the website at thehotelexperience.us.
HX: The Hotel Experience—From Rooms to Restaurants
Nov. 13-15, 2016
Jacob K. Javits Convention Center,
New York
Hours:
Sun., Nov. 13: 10 a.m.-5 p.m.
Mon., Nov. 14: 10 a.m.-5 p.m.
Tues., Nov. 15: 10 a.m.-4 p.m.
thehotelexperience.us
Thank You To The 2016 FPC Sponsors
Without the fabrication help and loan of equipment from industry partners, the Foodservice Pioneering Concept could not come to life on the HX: The Hotel Experience show floor, Booth 1900. HX wishes to thank the 2016 FPC sponsors: Carts of Colorado, Ali Group, Egro, Hobart/ITW FEG, Rancilio/Ali Group, Scotsman/Ali Group, Beverage-Air/ Ali Group, ITW FEG, Traulsen/ITW FEG, Seating Concepts, BSI LLC and Spring USA.
Advertiser
HX Show Booth No.
American Panel Corp.
2201
Edlund Co. LLC/Ali Group
2213
Service Ideas Inc.
2136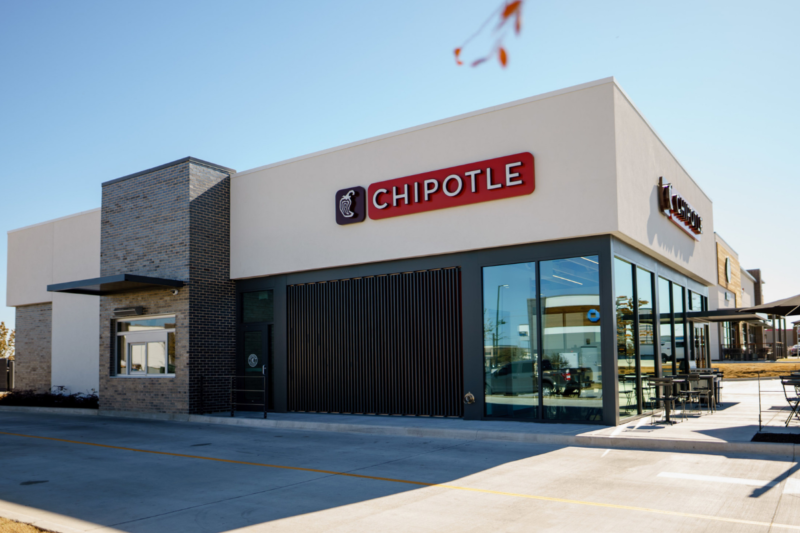 Company News
Despite not yet recovering all its in-store sales, periodic staffing challenges, menu price hikes and supply chain disruptions, Chipotle Mexican Grill had a record third quarter, bringing in $2 billion...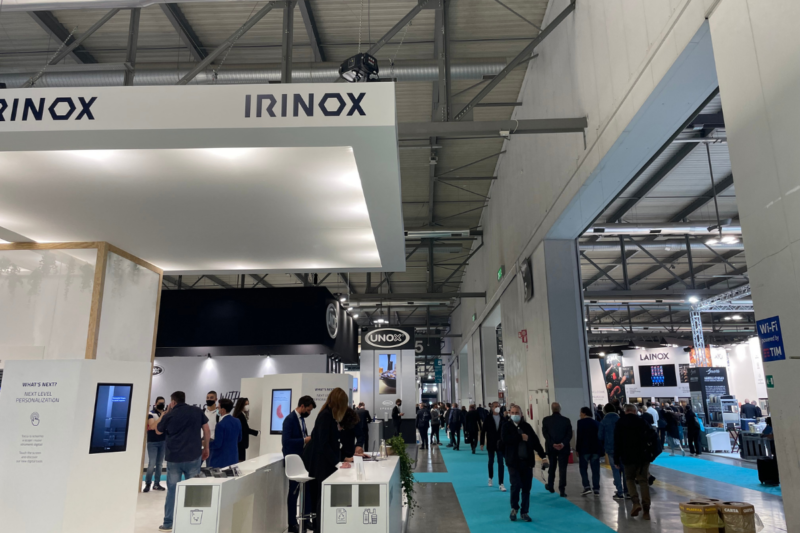 Events
HostMilano, one of the largest foodservice equipment shows in the world, kicked off today in Italy, and FER is on location.