The NAFEM Show's What's Hot! What's Cool! pavilion introduced a wide range of products especially suited to breakfast service. Whether you're cooking batches of eggs in the kitchen, making omelets tableside, creating sandwich sensations or brewing up distinctive coffees, equipment and supply innovations were on the menu.
EGGS-ACTLY TO ORDER
The Antunes Egg Station now is available in the ESDZ-1200 model, which features dual independent cooking zones that allow you to cook smaller batches of eggs throughout the day. Steam is created under the pivoting covers that are lowered over the non-stick shaping rings, keeping the eggs moist as they cook. Even with its small footprint, it can quickly cook up to a dozen eggs without taking up valuable grill real-estate.
Antunes
antunes.com
SMALL, SPEEDY OVEN
Operators of cafés, bistros or kiosks or anyone looking to save counter space can turn to Merrychef's compact eikon e2s high-speed oven to cook, reheat, toast and bake sandwiches, pastries and other to-go breakfast items. Rapid Cooking Technology combines tuned impingement, microwave and convection heating methods for cook times up to 20 times faster than a conventional oven, while a built-in catalytic converter means the unit can be placed just about anywhere.
Merrychef/Welbilt
merrychef.com
WE'VE BEEN WORKIN' ON THE RAIL(ROAD)
With breakfast, timing is everything. FMP's Universal Griddle Rail holds toppings and garnishes, squeeze bottles, shakers and cooking utensils to promote a more productive cookline while maximizing griddle workspace. Made from sturdy stainless, the rail easily removes for cleaning.
FMP/Franklin Machine Products
fmponline.com
FRONT AND CENTER
Ideal for cook-to-order omelet stations, Hatco's sleek, modern, low-profile Rapide Cuisine Induction Range is portable and adaptable for buffet lines and front-of-house applications. Designed and built for the durability and performance of commercial foodservice use, the Rapide Cuisine is constructed of black ceramic glass to handle the rigors of back-of-house cooking and prep areas as well. Pan Sense Technology activates the unit only when a suitable pan is placed on top.
Hatco Corp.
www.hatcocorp.com
A GENTLE TOUCH
Preparing breakfast isn't just scrambling and flipping. The Precision Plus 18/8 stainless tongs are designed with less tension to provide for greater control with delicate foods. Dual raised cross-hatch exteriors improve stability, while serrated interior tips provide optimal grip. Straight, curved tip, fine point and offset styles in multiple sizes match any application.
Mercer Culinary
mercerculinary.com
A SIDE OF BACON
The GLP2 6000 plancha griddle has 2 independently controlled cook zones to allow for batches of scrambled eggs or hash browns to be prepared on 1 side at 1 temperature while bacon, sausage and/or ham is sizzling on the other. The push-button control panel offers 19 temperature settings from 140°F-482°F. The plug-and-play countertop unit measures a compact 181/2-in.D by 271/3-in.W and stands less than 11-in.H
Equipex
equipex.com
H2O + C8H10N4O2 + N
Offering a diversion from standard drip or espresso machines, the JoeTap cold-brew coffee dispenser features an integrated onboard nitrogen generator to pump java from easy-to-change bag-in-box concentrates. Compact for countertop placement, the stainless unit connects directly to a filtered water source and plugs into a standard wall socket.
Micro Matic
micromatic.com
A SANDWICH PRESS BY ANY OTHER NAME
Don't let the name fool you. The compact PaniniPro high-speed sandwich press brings the hot-sandwich market to the morning menu with the addition of breakfast sandwiches, burritos and wraps. With dual conduction and microwave heating, the press simultaneously toasts the bread and heats the protein in about a minute. Programmable, pushbutton electronic controls ensure heating consistency from 1 sandwich to the next, while a built-in USB port makes reprogramming for a menu change a simple process.
Nemco Food Equipment
nemcofoodequip.com
COOL COFFEE CONTRAPTION
Tap into tap-pour cold-brew coffee service with the N2-Fusion system, which incorporates in-line nitrogeneration to allow for still and nitro coffee to be dispensed from the same source through different taps. The refrigerated base cabinet ensures that coffee is kept below 41°F for a cool, consistent pour. The cabinet holds up to 4 3-gal. stainless "ball lock" product tanks with quick disconnects for fast change-out as sales add up throughout the day.
Multiplex/Welbilt
manitowocbeverage.com/us
FERROUS WHEELS
Whether cooking up frittatas or scramble casseroles, you can bring a little sizzle to the breakfast table with Packnwood's line of reusable mini cast iron serving dishes. Four configurations are available: 3.4-oz. fry pan, 8-oz. lidded casserole, 6.8-oz. round handled server and 8.8-oz. oval handled server.
Packnwood
packnwood.com
JUICE IT ALL
Santos's Cold Press Juicer #65 accommodates many types of fruits and vegetables, including leafy greens such as kale, celery and spinach. An extra-wide chute accepts whole produce so employees don't have to spend time pre-cutting. The juicer's patented system slowly extracts juice, preserving vitamins, nutrients, enzymes and minerals; minimizes juice separation and oxidation; and maximizes juice extraction. A high spout makes it easy to fill glasses, jugs or blenders. Controls let you set your speed and filtration size to get the juice you desire.
Santos
santos.fr
RISING BENEFITS
Winholt's Non-Insulated Dutch Door Heater Proofer Model NHPL-1836C-2D works well for cost-conscious operators who need versatility in the kitchen—from proofing dough for bakery items at prep time to holding product at meal time. The aluminum cabinet has 1,440W of heating power for quick recovery time during peak usage periods. Clear Dutch doors make for easy viewing of products and reduce heat loss; extruded side walls hold 18-in. x 26-in. and 14-in. x 18-in. sheet pans by the lip. NSF certified/ETL listed.
Winholt Equipment
winholt.com
PRESS WITH CHOICES
Electrolux's SpeeDelight cooking sandwich press combines 3 cooking technologies: contact, infrared radiation and microwaves to provide perfectly cooked food, heated to the core. The self-adjusting upper plate adapts to product thickness; even cooks foods in shallow, high-heat ceramic dishes and ramekins. Energy-saving mode automatically switches to standby after the amount of time (1 min.-60 min.) you specify. The press comes with a USB port and WiFi connection to optimize workflow. Select up to 8 programs on the digital display; adjust the programs by top-plate temp, bottom-plate temp, total duration of cycle, and duration and distribution of microwaves in the cycle.
Electrolux Professional
electroluxusa.com/professional
MULTI-USE TOASTER/BROILER
The IRCS4 by Star Mfg. isn't just for toasting breads and bakery goods—it also functions with a paddle as a broiler or cheesemelter. It uses radiant and impingement heat for quick, accurate results. Unit comes with 2 independent, 5-in.W conveyors and dual controllers—each controls top toasting power, lower toasting power and belt speed for each side. Toast up to 16 pieces per minute. Use the USB port for quick program updates. Choose from a 208V or 240V version. Cool-to-the-touch stainless top and side surfaces maximize safety and durability.
Star Mfg./Middleby
star-mfg.com
USE YOUR OWN TABLET
Bring Your Own concept combines touch technology with fully automatic coffee machines. Use your own tablet (Android or iOS) directly as a fixed screen on the machine or as an external device to interact remotely with the Egro machine through Bluetooth technology. This way, screen dimensions and characteristics can be customized to meet all of your specific requirements.
Rancilio Group/Ali Group
ranciliogroup.com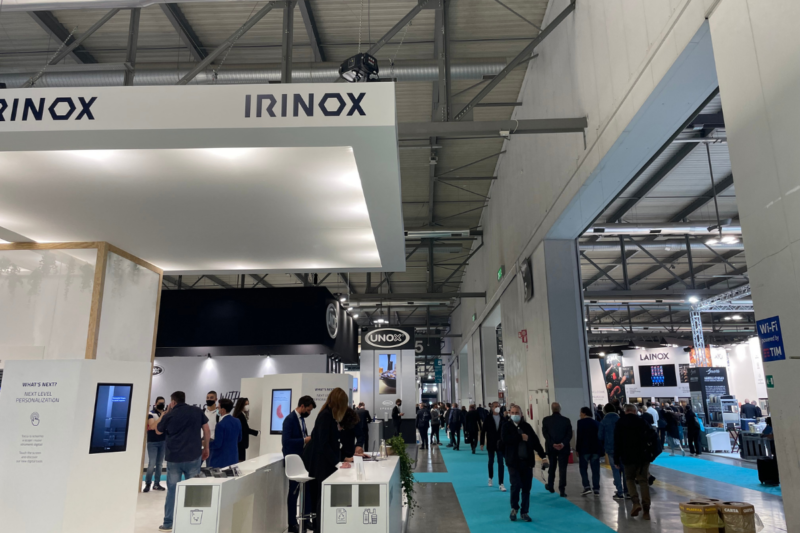 Events
HostMilano, one of the largest foodservice equipment shows in the world, kicked off today in Italy, and FER is on location.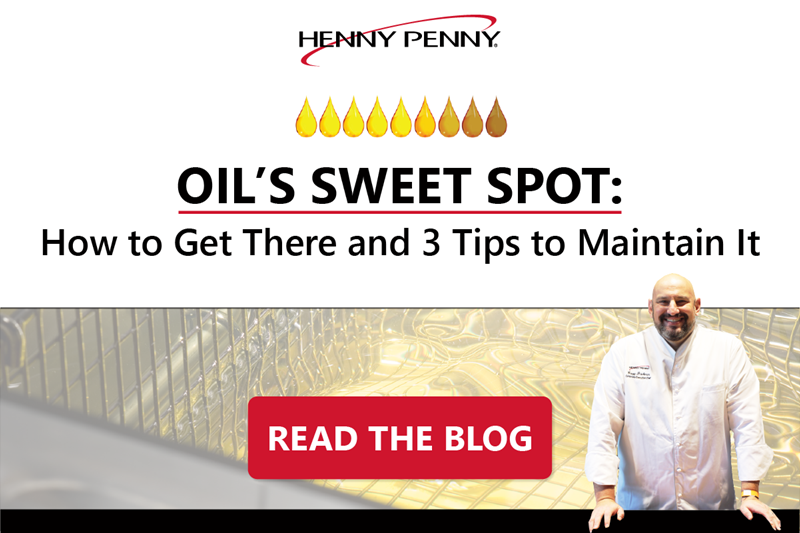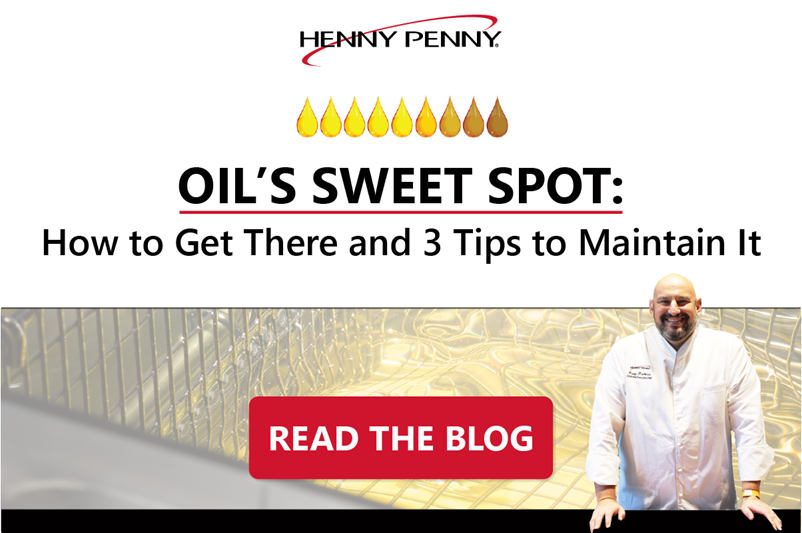 Uncategorized
Like many in the world of foodservice, you may assume that cooking oil performance is at its peak when you first start using it — but did you know there...