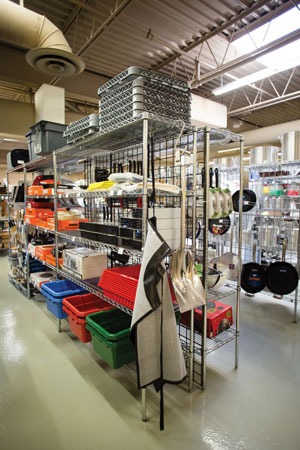 Merger and acquisition activity throughout 2016 and continuing into '17 is unprecedented in the history of the E&S distribution segment. TriMark USA acquired Adams Burch and R.W. Smith last year and followed with Hockenbergs this year. Edward Don sold a stake to a private equity firm and announced it's in acquisition mode, as is Sam Tell Cos. following its purchase of Premium Supply. BHS, the former Buffalo Hotel Supply, bought two distributors, Innovative Restaurant Supply in '16 and H. Weiss Co. in '17, which doubles its size in one year.
In the FER 2017 Top Dealers Report, reflecting '16 activity, the top 57 verifying companies posted a combined sales increase of 15.7% with revenues reaching $7.53 billion, the second highest increase in the TDR's seven-year reporting history. In '13, sales increased by 16.1%, due in part to TriMark USA's merger with Strategic that year. Year to year, the TD's overall sales increases average in the 10%-11%; but they jumped in '16 when M&A activity exploded with nearly all the deals featuring big dealers buying other big-to-midsize dealers. The consolidation is truly remarkable.
But acquisition doesn't account for all the big increases in the verified 57's revenue numbers. Seven companies reported bumps of more than 20%, all organic, including Clark Associates. The Lancaster, Pa., distributor posted sales of $906 million, up 43% over '15. Its revenue increase of $274 million on its own would land it seventh in the verified ranking. Other companies reporting very healthy years include KaTom Restaurant Supply with 43% higher revenues (nearing the $100 million mark with $95.5 million in reported revenue) and Myers Restaurant Supply with a 28% increase over '15. Amundsen Commercial Kitchens, Oklahoma City, known for its bid work, jumped 64% between '15 and '16, to $25.3 million.
Rapids Wholesale Equipment, Marion, Iowa, saw revenues rise nearly 38% to $29.6 million. President Joe Schmitt explains: "We've focused more energy on developing our design-build business, with some success, and that was a part of the growth. We also had some significant projects that all lined up for a spectacular year in terms of top and bottom line. All of these projects were those in which we had prior relationships with the end-users. Our retail store also has seen nice growth and we continue to search for new locations. We also are expanding our inside sales group to more deeply penetrate accounts with whom we have a singular point of contact in an attempt to build more frequent repeat business."
His comments highlight a truth about the rankings: revenue increases and decreases can vary dramatically year to year on the basis of a huge bid job or acquisition of a chain account and are not necessarily an exact indicator of health, good or poor.
Equipment Pricing Trends
Another influence on distribution revenues is the rising cost of foodservice equipment, but prices are rising selectively.
According to AutoQuotes Inc., E&S manufacturers raised their list prices more aggressively between June '15 and June '16 than at any time since '06 to '08. The average increase in that period was nearly 4% and averages have been gradually ramping up over the past three years as the market has strengthened. Median increases were more moderate, around 2.6%, which indicates the continuation of "selective" price increase strategies. Significantly more manufacturers raised prices in January '16 than in the past seven years, according to the data.
Bigger Gains For Bigger Players
Comparing the 57 verified dealers' revenues, which split nicely into thirds, we found the top 19 dealers' revenues increased 18.2% between '15 and '16; the prior year's increase was 14.3%. The second group of 19 rose slightly more than the prior year's as well, from 9.8% between '14 and '15 to 10.5% '15 to '16. The lower third's revenues saw a slower growth rate from 9.1% in the peak year '15, to 4.5% in '16, which is still slightly faster than the overall 4.4% E&S market growth rate in '16. Eight verified dealers saw revenues decline last year, five in the lower third.
Just as Technomic reports chain same-store sales figures with and without McDonald's in the mix to "level the playing field," the top 55 verified dealers—once TriMark and Clark are taken out of the ranking—saw revenue increases of 8.5% to $5.1 billion in combined sales. The top half, 1-27, saw a similar increase of 8.4% to $4.5 billion. The lower half actually grew at a higher rate than the top half: 9.4% to $600 million.
Activity Off The Charts
Last year and continuing this year, the industry has seen the most extraordinary and game-changing M&A activity in the history of the E&S distribution market. Long a family-run, local and legacy business, distribution professionals understand that to gain the chains, you have to be national in scope, but local in service quality and accountability. That's why you'll find that even in the large mergers, shared business philosophies are as important as enhancing capabilities with complementary services and systems.
TriMark's acquisition of Adams Burch, Landover, Md., late last June (estimated '16 sales were $29 million), followed by San Diego-based R.W. Smith in July (with a verified $101.8 million in sales in '15), results in the 29.9% revenue increase TriMark reports for last year. The company's $348 million additional revenue alone would rank sixth in the TD verified listing. But the increase isn't all acquisition-based.
"With the culmination of our two-year Oracle/J.D. Edwards implementation, along with our scale as a $1.8 billion distributor (2017 pro forma), TriMark USA now has the opportunity to be the first truly national E&S company that can leverage fully the entrepreneurial spirit and energies of our individual local brands. And that's why great companies such as R.W. Smith, Adams Burch and Hockenbergs [acquired February of this year] continue to come to us," says Jerry Hyman, CEO, TriMark, citing the company's latest additions. TriMark is up to nine full-service E&S distributors, four design-build specialists and has one division, TriMark Gill Marketing, focused on government services. It's telling to note that TriMark has never lost a president in any of its acquisitions.
The July acquisition of Premium Supply gives Sam Tell Cos., one of the largest E&S distributors in the New York market, a significant boost in its market share in the Northeast. The Farmingdale, N.Y., dealer reported '16 sales of $76.7 million, up 10% from '15 numbers. Premium, based in Deer Park, N.Y., had estimated sales of more than $30 million. According to Sam Tell COO Daniel Saltzman, more acquisitions are possible.
Bargreen Ellingson acquired Denver-based The Restaurant Source, an equipment, supply and design company that serves customers across Colorado. Both of the companies, like so many dealerships, are family-owned. Tacoma, Wash.-based Bargreen reports sales of $255 million in '16.
The Restaurant Source had reported, but not verified, sales of $23.7 million in '15. The Boelter Cos., the country's fifth-largest E&S dealer, with sales of $361 million in '16, purchased Premier Restaurant Equipment and Design based in Minneapolis. Premier ranked No. 31 on the 2016 TD list, reporting sales of $35.5 million in '15.
Broadliners And Other Deals
In the broadliner line, Houston-based Sysco Corp. acquired Supplies on the Fly, the e-commerce platform that provides restaurant supplies and equipment exclusively to Sysco customers. The deal goes back to '09 when Sysco entered into an agreement to develop an internet sales platform with Instawares Holding, the owner of Supplies on the Fly. The agreement included a buy-out option. Supplies on the Fly has annual revenues of $105 million.
Other deals of note last year and this include Blue Point Capital Partners, which bought Canada's largest dealer, Hendrix Hotel & Restaurant Equipment & Supply and merged it with its Russell Food Equipment, the country's second largest dealer. Johnson-Lancaster and Associates "partnered" with Schert Food Service Equipment to form Lancaster-Schert Equipment. Edward Don sold a stake to private equity company Vestar Capital Partners and Franke Foodservice acquired fabricator Sertek.
Chefs' Toys, the Fountain Valley, Calif., equipment and supplies dealer, acquired the restaurant kitchen design firm of Michael Blackman & Associates in January. Chefs' Toys also opened a superstore in San Diego, bringing the total number to seven. Revenues rose 13.7% to just north of $79 million in '16.
In January '16, private equity firm Lorraine Capital, via its Buffalo Hotel Supply, rebranded as BHS Foodservice Solutions, acquired Innovative Restaurant Supply, Rochester, N.Y. Then, in April of this year, the company acquired Armonk, N.Y.-based H. Weiss Co. When you consider that BHS reported estimated sales of $33 million last year and H. Weiss Co. reported, but did not verify, sales of $28 million in '16, BHS has doubled in size.
If phone calls to FER from private equity firms and venture capital firms are any indication, M&A activity is unlikely to slow down this year. But as Joe Schmitt observes, "the challenges are always the same in our industry, and while the consolidation to a national platform is not going away, I really believe that strong local presence and focus by a highly trained and educated group of professionals will win more projects at higher margin to allow for profitable growth." We agree.
Christine Palmer contributed research assistance for this article.
Dealer Consolidation An Issue In Canada, Too
The foodservice equipment and supplies distribution market in Canada was rocked last November when Blue Point Capital Partners, a private equity firm based in the U.S. and Shanghai, bought Hendrix Hotel & Restaurant Equipment and Supplies, then merged it with Russell Food Equipment, which it already owned. The combined company, Russell Hendrix Foodservice Equipment, had more than $250 million in verified sales in 2016. (Because the merger happened late in '16, we list the two companies separately in our '17 listing of Canadian FER Top Dealers.)
Russell Hendrix CEO Larry Vander Baaren tells FER that, "some consolidation of dealers has been taking place in Canada over the past few years but not as robustly as it has in the U.S. Consolidating Hendrix and Russell was, of course, a major one since it combined the two largest dealers in Canada. With this merger, we believe our share of the available Canadian E&S market is now approximately 25%."
Hendrix had a very good year in '16, growing sales 22.5% in an E&S market environment that MAFSI's Canadian manufacturers' reps reported grew only 2.1% in '16.
Vander Baaren says, "Hendrix's sales growth during '16 was largely the culmination of planning and a willingness to invest in an organic growth strategy initiated several years prior." Beginning in '13, the company dramatically increased warehouse capacity in Ontario and British Columbia, added new branches in Vancouver and Toronto, and built new sales teams. The investments paid off in '16, he says.
"Of course, our recent merger with Russell Food Equipment in late '16 has resulted in a temporary shift in focus for the management team to integration issues and branch consolidation efforts. Combining Hendrix and Russell has provided us with much larger regional coverage, increased capacity and greater capability which, in turn, have presented many new growth opportunities. In particular, we expect to be exploring acquisition opportunities, which fit within our regional growth plans." And in fact, in February of this year, Russell Hendrix and Blue Point acquired Guitech Services, a parts and service agency with operations throughout Quebec.
In addition to Hendrix and Russell, Doyon Cuisine, the Quebec City-based dealer, and Williams Food Equipment, based in Windsor, Ontario, verified their volumes again this year. Doyon grew revenues 8.5% while Williams saw a slight decline in revenues last year. We estimated the remaining Canadian dealers with input from several sources and used MAFSI's average growth of 2.1% in '16 as a guide. Foodservice markets in Canada's oil patch in Alberta and Saskatchewan remain sluggish, according to Restaurants Canada data, so we factored that in, too.
Vander Baaren, and Danny Collis, a principal at the Collis Group, the Richmond Hill, Ontario, rep group, say the E&S market in Canada has been flat so far in '17. Chris Jeens, a partner in W.D. Colledge, a rep firm with national coverage, said that while the market remains slow in Alberta, his firm is seeing decent growth so far this year in other parts of the country, including the Atlantic provinces, Manitoba and Saskatchewan.
Broadline Distributors Grow Durable E&S Sales Slowly, As Amazon, Staples And Costco Ramp Up Sales
With a couple of exceptions, the big broadline foodservice distributors continue to face headwinds in the E&S market. But these companies, whose primary lines are food and other consumables, still sell significant amounts of durable supplies and some equipment.
Barry Friends, Principal at Chicago-based consulting and research firm Pentallect Inc. and a former broadline executive who once ran US Foods' E&S division, says E&S internet and cash & carry dealers, Amazon, Staples and broadline cash & carry competitors including Jetro Holdings/Restaurant Depot have taken share from the big broadliners. This is especially true with smaller, independent operators whom larger broadliners—with their higher minimum-order requirements—have partially abandoned. But the key factor, Friends tells FER, is that most of them—Gordon is an exception—"have simply not prioritized E&S."
He adds that another factor is the broadliners have for the most part not been able to ramp up their online sales as well as the E&S internet-oriented houses and have thus lost share. This is true, he says, even of Restaurant Depot, which does prioritize E&S.
This may be changing, at least at Sysco. The nation's largest foodservice distributor exercised an option July 1 last year and purchased the remaining shares of Instawares Holdings, one of the original E&S internet dealers they did not own. They had held a share of the company as a joint venture. We have included Instawares volume of $122 million in Sysco's 2016 estimated volume. An estimated 80% of Instawares volume was already fulfilling Sysco's Supplies on the Fly online E&S sales.
None of the listed broadliners verifi ed or reported its E&S volume to FER. A closer read of Sysco's annual report has led us to realize we have underestimated the giant's E&S volume the past two years. We believe it is closer to $700 million. All estimated E&S revenues include sales made through the companies' "custom," chain-oriented divisions such as Sygma for Sysco and PFG Group for Performance Food Group. The estimated E&S revenue for Gordon Food Service does not include that of its Canadian affi liates, but does include sales of its Perkins division in the Northeast.
Again this year, we also estimate E&S sales of other leading purveyors of equipment and supplies. Amazon has been gradually moving into the space, though it appears not yet to have made the market a focus. "Just because it offers E&S," Friends says, "they sell a lot of it." He believes Amazon sells somewhere between $3 billion and $4 billion of total "foodservice stuff." Staples continues to sell signifi cant E&S, fulfilling its orders in part through Essendant, the former United Stationers. Costco Wholesale, which has been in the E&S market for more than a decade, continues to grow E&S sales, we believe.
What, How And Who We Count, Or What's A Dealer?
For FER's Top Dealers Report, we use the following criteria.
First, to be ranked as an FER Top Dealer, the dealer must independently verify its volume. This is usually done with a letter or signature from a certified public accountant. A dealer must verify its volume each year. Dealers can report their volume, but choose not to verify. We list them alphabetically separately. Others do not report. We estimate those we believe have volumes exceeding $20 million.
If more than 50% of a distributor's sales are from paper, chemicals and other non-durables, we do not include them. This excludes nearly all broadline distributors and paper distributors that have signifi cant equipment and supplies volume, including companies such as Penn-Jersey Paper and Alliance Paper & Foodservice, which bought equipment dealer Schweppe & Sons in 2013.
We also pay attention to the markets dealers serve. We exclude distributors we know are mostly niched in the supermarket or convenience-store markets, even if they have large volumes in foodservice equipment. We thus exclude distributors such as Fortier Inc., a c-store specialist, but include Stafford-Smith and QualServ. The latter two do significant work in retail segments, but are historically and remain foodservice oriented. In other words, we try to keep these listings apple-to-apples.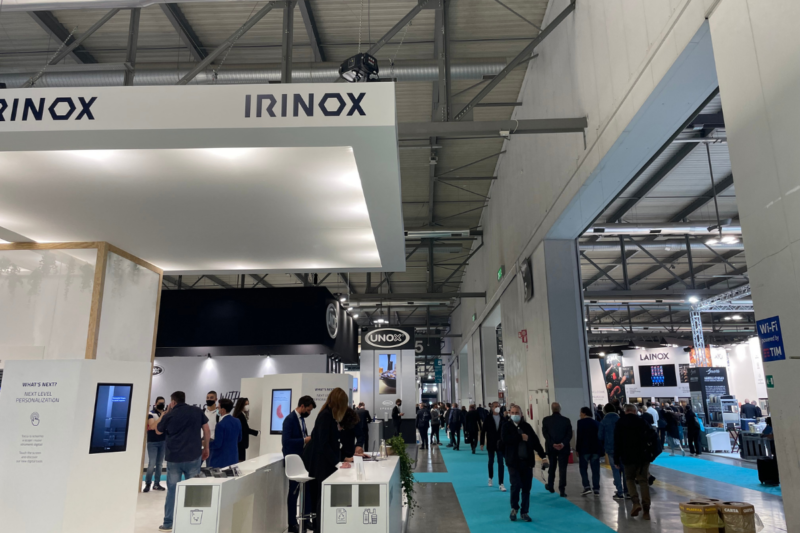 Events
HostMilano, one of the largest foodservice equipment shows in the world, kicked off today in Italy, and FER is on location.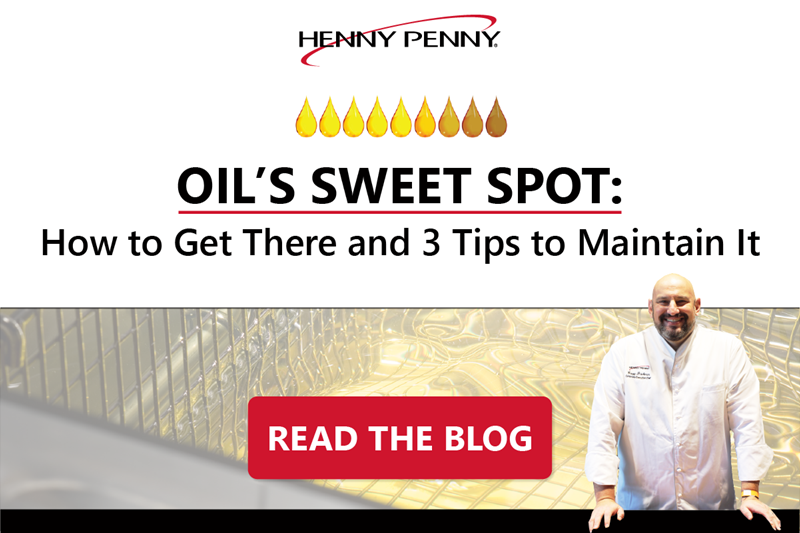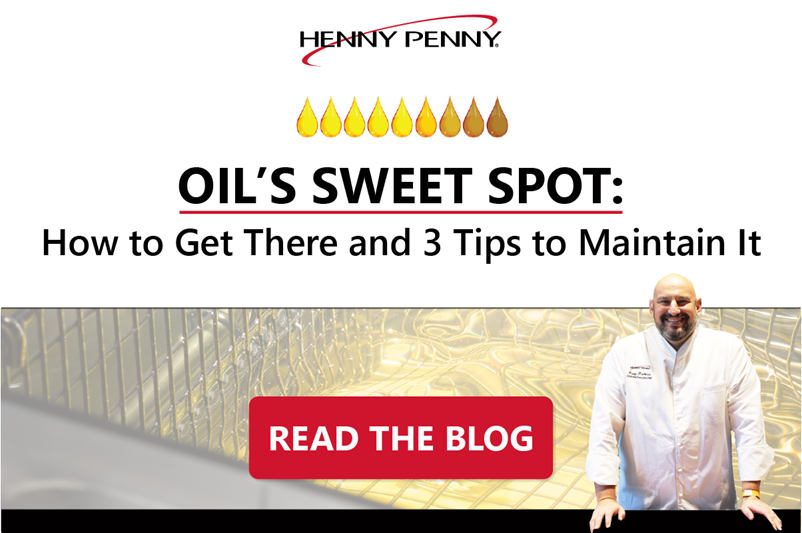 Uncategorized
Like many in the world of foodservice, you may assume that cooking oil performance is at its peak when you first start using it — but did you know there...