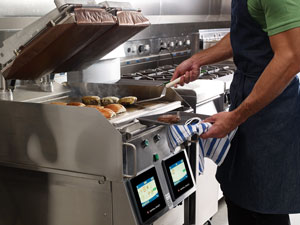 Most operations that invest in a two-sided grill do so for the added efficiency. Employees can cook twice as much food in the same amount of time as on a traditional, open grill, helping crank out chicken breasts, hamburgers or sandwiches for large rush-hour crowds without getting backed up in the kitchen. But if you're worried that the time savings in cooking will be eaten up by having to clean twice as much, you can put yourself at ease. Makers have built these grills with cooking surfaces that are easy to clean; with the proper tools and cleaning materials, employees can have the entire grill spotless in three to five minutes, ready for the next rush of customers.
Manufacturers recommended cleaning the entire grill, including the cooking surface, the top platen, and the outer surface, at least once a day. If you're a high-volume operation, consider scheduling extra cleanings between rushes. The reasons for cleaning are two-fold. First, for food-safety reasons, you want to keep the grill free of contaminants that could affect the food or put customers at risk. Second, proper cleaning and maintenance allows the grill to work at optimal conditions. Grease and food particles build up over time on the cooking surface; this build-up serves as an insulating layer that can in turn require employees to operate the grill at a higher temperature. Also, if grease build-up occurs in the lift arm it could compromise the functionality. Grease build-up around controls can cause seals to deteriorate.
Down-And-Dirty Basics
Starting with the bottom grill, clean the surface following the same steps as a traditional, open grill. Usually, employees will need to wait for the grill to cool down before cleaning. Some grills come equipped with a clean function on the control panel that alerts employees when the equipment is at a safe temperature. (At least one maker offers a cleaner that employees can carefully apply to the grill at higher temperatures to speed up the cleaning process; there's no need to wait for the grill to completely cool.)
Either way, once the grill's ready, pour a cleaning solution on the grill surface to break up food and grease particles. Use non-caustic cleaner; caustic cleaners can break down grill surface coatings. It's important to follow the manufacturer's recommendations on types of cleaning solutions and materials to use, not only to keep the surface in top shape but also to prevent extra labor—with the proper cleaner at the right strength, most grill surfaces easily wipe clean.
After pouring cleaner on the surface, use a rubber grill scrubber or spatula to scrape off the residue. Then pour warm water on the grill to rinse, and use a rubber squeegee to get all the cleaner and water off the grill.
Next, the top of a two-sided grill typically comes equipped with Teflon-coated sheets. These are great when cooking, allowing employees to easily lift the top without food sticking; they're also part of what makes clean-up so efficient. Rather than having to scrape above your head, simply remove the Teflon sheets for cleaning. Lay them on a flat surface and wipe down both sides with soap and water, making sure to only use a soft cloth. Any metal or sharp surface could tear the Teflon and destroy its nonstick quality. Dry the sheets completely before re-installing, this time with the other side next to the platen's surface. Rotating the Teflon sheets will help you get more uses out of them before needing a new sheet.
While the sheets are off, wipe down the platen to remove any built-up grease or debris. Then use a cloth with soap and water to wipe down the outer sides of the grill and the lift arm, to keep everything clean and in top working order.
For clamshells with grooves instead of Teflon sheets, use a rubber scraper to clean off all debris, and then wipe down with soap and water.
Things To Avoid
While cleaning two-sided grills is relatively simple, there are a few things to avoid. Never use ice or ice water to cool off a cooking surface for cleaning; the sudden shock from the temperature change could damage the surface, including causing hairline cracks. The cracks will expand when the grill heats up and grease can drip into the grill's inner workings. Also, be sure to use only a mild detergent or other recommended cleaning solutions and tools. Tell employees to avoid using bleach and grill blocks. Grill blocks have been traditionally used, but for old grills; they're too abrasive on modern grills. Finally, avoid spraying water at high pressures around the controls. Even water-resistant controls are susceptible to damage from jet-sprayed water.
Designed For Efficiency
Don't let the number of steps in the cleaning process fool you. With non-porous surfaces and updated features, two-sided grills clean up quickly to get the grill back to work for the next rush of customers or to get employees home after a long shift.
Stainless cooktops or those with chrome finishes make it easy to remove grease and caramelized food, eliminating the need for lots of manual scrubbing. Teflon sheets are easy to install and remove away from hot surfaces. Different models attach their upper platens in various ways, some are hinge assemblies, others lift on double or single shafts. Makers of models with single shafts claim it's easier to get into and behind the platen assemblies to clean thoroughly.
Other updated features help with grease control. A sloped-forward back splash directs grease back to the grill surface where it's easier to collect and clean; the grease hasn't collected on the hard-to-reach back splash. Other makers have replaced hidden grease trays with grease cans that hang on the outside of the grill. The visibility helps remind employees to empty the grease daily.
By following manufacturer's guidelines, using proper cleaning solutions and tools, and thoroughly cleaning two-sided grills daily, the equipment will work better and last longer, helping ensure your investment provides the best return possible.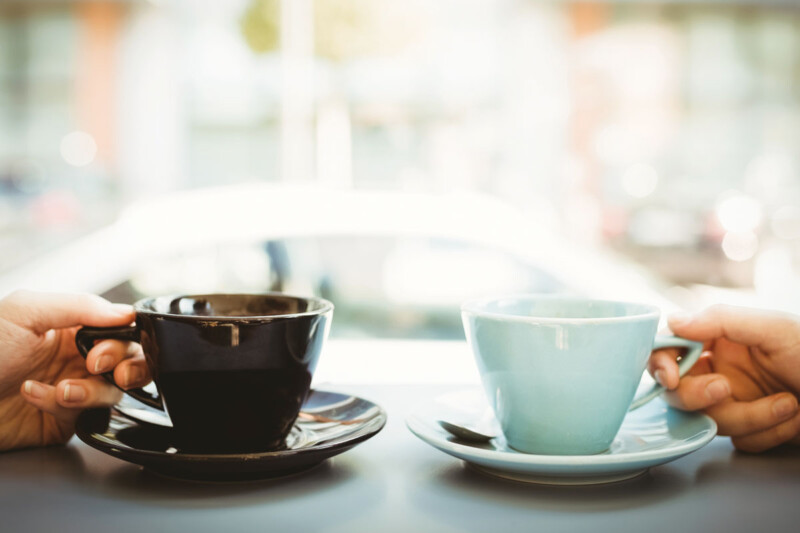 Maintenance
Daily cleaning and regular filter changes make a difference with high-volume coffee brewers.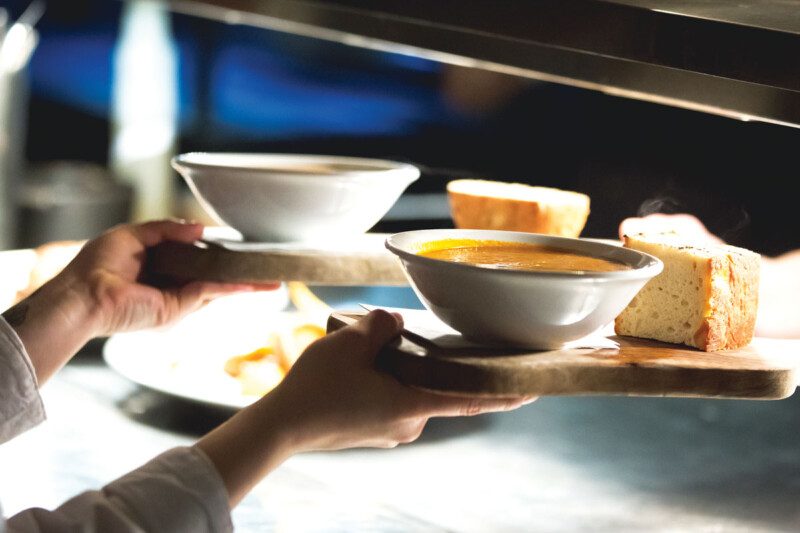 Maintenance
It's not every day that a service technician has to rebuild a soup warmer, but that's exactly what Dan Reese did at a hotel serviced by Commercial Appliance Parts and...