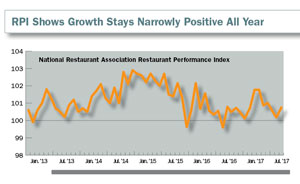 Don't judge a book by its cover, they say. Well, you can't judge the 2018 Operator Forecast by its summary, either.
Here's the summary, but like skipping to the last chapter of a novel, it won't tell the story:
Total foodservice growth for '18 will look much as it did for '17. Almost twin-like, in fact. At press time, industry growth was estimated to come in at year's end at 1.4% real for '17, and the forecast for '18 is the same, according to Chicago-based foodservice consulting and research firm Technomic Inc. The number for '17 was down only slightly from original projections.
Even the segment breakdowns are surprisingly similar for both years, as you'll see in the Technomic Operator Segments table. Supermarkets and senior living will top the list of growth segments for '18, same as last year, and their growth rates will be much as they were last year. Full service both last year and this year remains barely a breath above zero real growth.
You have to dig a layer deeper, to sub-segments, before you find a number that changes by more than a point. Fast casual, which accounts for the lion's share of growth in otherwise near-flat limited service, will see its growth this year slow to 6.4% from last year's 7.5%.
But enough of the numbers. The real puzzle is why growth rates are not bigger. The underpinnings, the factors that generally lead to foodservice growth, are strong.
Something Structural Going On?
GDP, in the mid-2% range and expected to stay there, has been decent for a developed economy, if not mind-blowing. Employment, wages, disposable personal income and consumer spending all are strong, as Foodservice Equipment Reports' Publisher/Research Editor Robin Ashton noted a few months back in his FER President's Preview E&S Market Forecast webinars. Consumer confidence, though clearly split between optimistic conservatives and cautious liberals, is at its highest level in more than 15 years. And low gas prices historically favor more frequent foodservice visits.
"The problem is, none of this is translating into increased sales for foodservice," Ashton notes. "Something structural is going on in the U.S. restaurant business."
So, what structural thing(s)? Hard to point to a clear single answer, but bits and pieces are clues. Here's one: Per capita foodservice meals have been dropping for a long time, according to market research firm The NPD Group, Port Washington, N.Y. After peaking at 210 in '01, they dipped and leveled for a few years. After the economic sink hole opened up in '07-'08, meals per capita dropped precipitously, from 208 in '08 to 197 by '10. Since then, despite a recovering economy, per capita meals have continued to slide uninterrupted. The number is now at 189.
Full Service—Rising Menu Prices, Slow Traffic
Growth in sales and traffic for the commercial side slowed beginning in first-quarter '16 and has stayed that way. Traffic and same-store sales at chains, especially at full service, slowed significantly, as measured by Technomic, NPD, the National Restaurant Association and others. NPD traffic data notes even fine dining has seen traffic declines.
Menu-price increases appear partly to blame, pushed by factors including rising minimum wages, shareholder pressure for dividends, Wall Street pressure to show sales growth (even as traffic softens), and rising lease pricing. When you overlay all that on consumer lifestyle issues like tight household schedules and slow wage growth, it's tough to boost traffic.
Another contributor to weak same-store numbers is a chronic old problem with new significance— saturation. Private equity appears to be over-expanding many concepts, especially in full service, so traffic is getting diluted across more locations. Taken along with the factors in the paragraph above, the potential for too many empty dining room seats is significant. Something will have to give, eventually.
"The slowdown continues, especially among casual dining," confirms Joe Pawlak, Managing Principal at Technomic. He notes supermarkets are picking up some of that share, but the rise of delivery services also is changing behavior patterns.
"Consumers today have less time to go to a restaurant for a sit-down meal, and many also don't even have time to go to a restaurant to pick up a meal, so delivery is the solution. We are seeing delivery service ramping up quite considerably."
So far, he says, the delivery trend is being driven mostly by QSR, fast-casual and independent restaurants, but that will broaden. "Casual-dining chain operators are just now getting into this game. …With third-party delivery services like Grubhub, UberEATS, Postmates and DoorDash, a restaurant can get into the delivery business overnight."
And then there's labor. Aside from sales and traffic issues, even aside from minimum-wage standards, operators report it's getting harder to find workers. "It's increasingly becoming dire for foodservice operators," Pawlak says. "Finding labor, qualified or not, is becoming even more difficult with an even lower unemployment rate. One thing remains constant: Foodservice continues to compete for labor with industries that pay better, or work cleaner, or both."
To sum up, the year ahead will be a story of finding ways to take the upward pressure off of costs while finding new ways to stimulate traffic. Same goals as usual, but maybe a different answer this time.
Delivery will be part of the answer. Automation and robotics will be part of the answer. As long as a big part of the market has less time and less money for dining, operators will have to keep experimenting.
Click here to view charts from this operator forecast.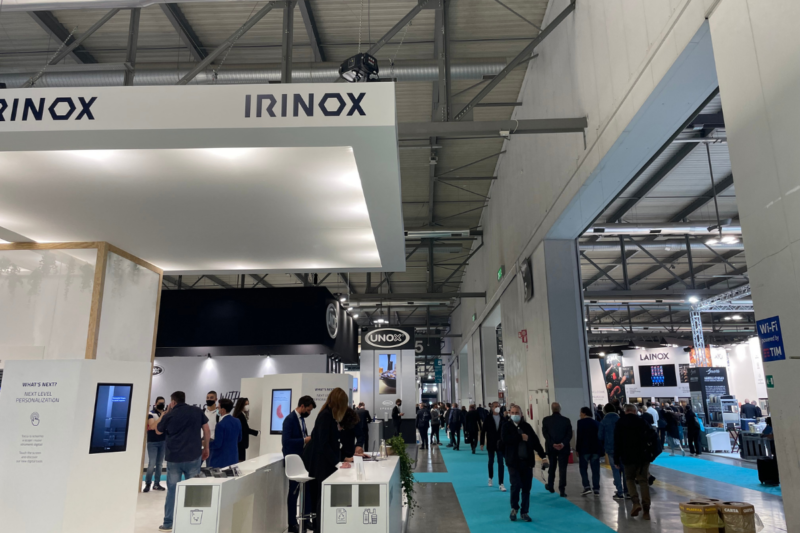 Events
HostMilano, one of the largest foodservice equipment shows in the world, kicked off today in Italy, and FER is on location.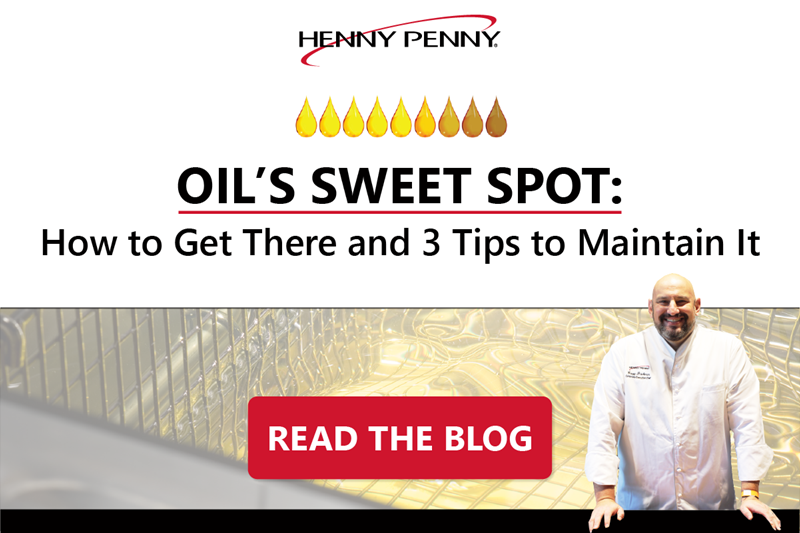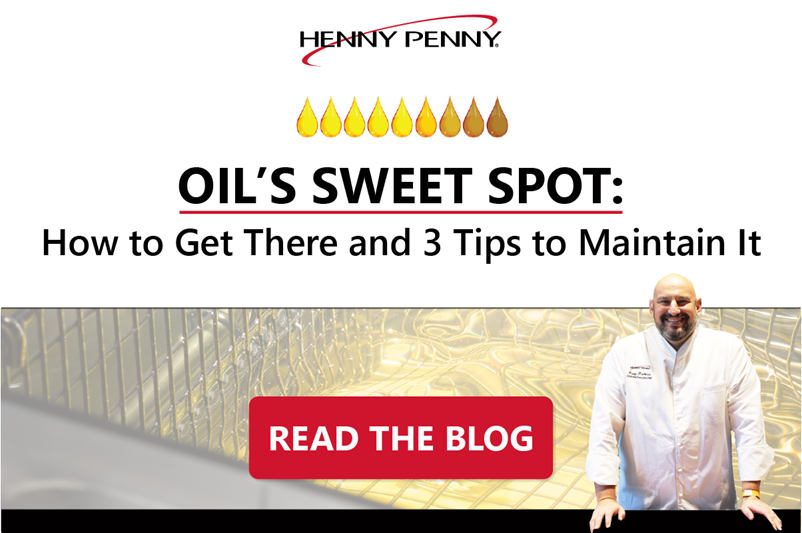 Uncategorized
Like many in the world of foodservice, you may assume that cooking oil performance is at its peak when you first start using it — but did you know there...