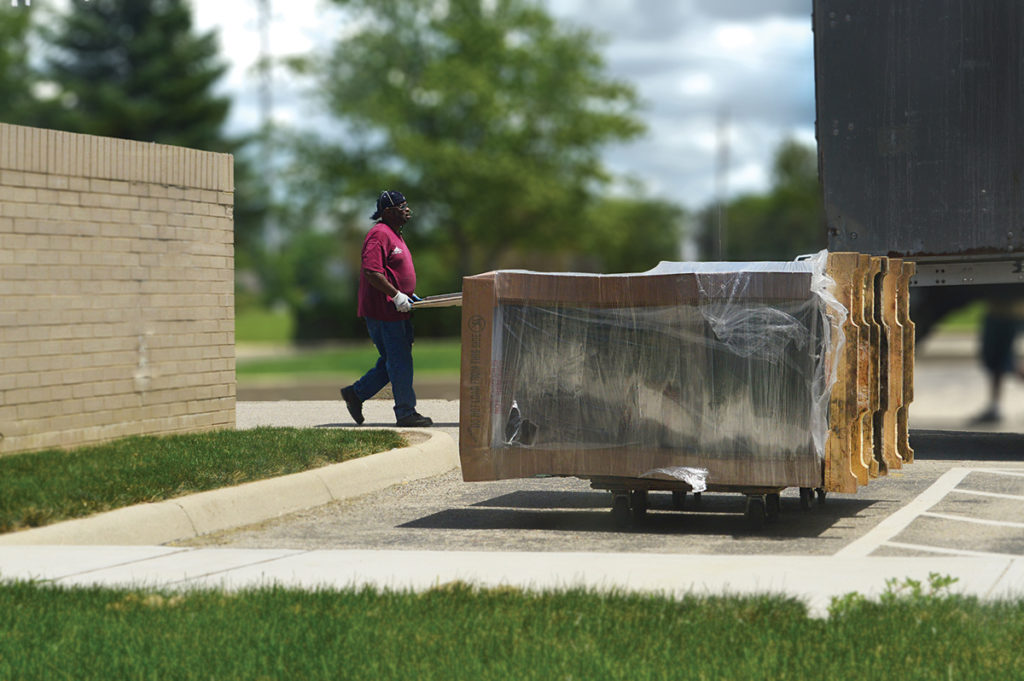 If you're in the foodservice business, odds are you have a relationship with an equipment dealer. Whether you're a start-up outfitting your first restaurants at a cash-and-carry dealer or a large national chain contracting with a kitchen equipment supplier (KES), that relationship will probably change over time. Which means that at some point you'll think about looking at a new equipment dealer.
There are lots of reasons to evaluate dealers. You may have out-grown your present dealer, either in terms of the product and services it offers, or the geography it serves. As your business matures and unit growth slows, you may find that you don't need as many services from a dealer as you once did. Or, you may simply want to find out how your dealer's pricing compares to other, similar, dealers.
So, you get a couple of names and check the companies' Dun & Bradstreet reports. Then what?
If you're like most people, your natural inclination is to look for the dealer with the lowest prices. But prices can be negotiated. Figure out what level of service you want first, and find a dealer that's a good fit. Worry about price later. Here are some points to consider.
Location. Location. Location.
"Location accounts for about 10% of the weight in our selection decision," says Vito Vascassenno, Director of Equipment and National Services at Fazoli's, Lexington, Ky. Small operations often use a dealer in their neighborhood. As they grow, if the dealer is large enough, or part of a company with multiple branches, there's usually no need to change dealers.
For a regional chain like Fazoli's, with 250 stores, having a dealer that can respond quickly and handle new store build-site visits is important. And larger, national chains have similar needs in terms of responsiveness.
"If you want to use just one KES instead of multiple suppliers," says Frank Inoa, Senior Director of Design and Engineering at Arby's, the 3,300-unit sandwich chain (founded in Youngstown, Ohio, but now based in Atlanta), "then services I'd look for would include warehousing, multiple FOB sites and a location central to where you're developing new stores. In our case, that would be the West Coast."
Having multiple locations means dealers will more likely have equipment you need in stock and close to where you need it. "Location is key," says a facilities manager at a 900-store regional chain, an industry veteran with more than 30 years of experience. "A big KES will build a warehouse in Nevada, for example, enabling manufacturers to offer free freight and service to California and the rest of the West Coast more quickly."
Operators say equipment availability, speed of delivery and free or reduced freight they get from dealers with multiple locations is important whether they're opening new stores or providing their existing stores with replacement equipment. But chains that are expanding have even greater need for access to dealers that offer additional services.
Ground Game
"We look at who does the best job on the ground of getting equipment delivered, installed, hooked up and operating properly," says Scott Hardy, Construction Manager for Your Pie, Athens, Ga. "We have 60-plus stores now, but 31 in development. It costs a franchisee $500,000 for build-out, and every day they don't open costs them money."
"New store openings are especially key," says a distribution and purchasing exec for a major international chain. "It's important that we have good relationships with vendors so if issues arise we get the service we need to get stores open on time. Staging, too, is critical for new stores. For a franchisee, a store is a major investment, and their money is on the line."
Operators rely on a KES to store and ship equipment packages for new stores as they're needed. Timing is crucial. "If a franchisee doesn't use our KES," Hardy says, "then they need a storage pod for stuff that lands at different times." And they'll have to stage items themselves.
Dealers also may offer a range of services important to growing companies and/or franchisees. These other services all can be negotiated as part of the contract. Some you may want or need include:
Design services. A dealer may offer kitchen design and layout, interior design, or both. Fazoli's insists that dealers that bid for its business have design capabilities. "The overall goal," Vascassenno says, "is so kitchen drawings and schedules, including all construction plan sheets and utility connections, can be dropped into our architects' plans without modification."
"Being a franchise group, we look first to the chain's corporate office for guidance as to proprietary equipment and negotiated pricing," says Rob Foraker, Procurement Manager, Facilities for Flynn Restaurant Group, Independence, Ohio. Flynn operates 425 Applebee's, 280 Taco Bell and 131 Panera Bread restaurants. "But we look for a KES with a drafting department to help us with back-of-house drawings and things like custom tables."
Fabrication. "We prefer a KES that can both provide and fabricate equipment," says Inoa. A dealer that offers metal fabrication can handle issues on site that may crop up, or customization that may be required when a new store kitchen is built.
"Because some of our equipment is proprietary, not standard, fabrication is very important to us," says Dave Herrington, Equipment Specialist at Taco John's, a 400-unit chain based in Cheyenne, Wy.
Some KES firms even offer manufacturing capability in addition to fabrication, providing refrigeration or custom equipment designed specifically for your operation.
Millwork. Besides back-of-house stainless fabrication, larger dealers also may offer custom millwork capabilities, providing service counters, display cases, booths, tables, chairs, food shields, and more.
"Millwork, through a KES or a supplier, is critical," says the distribution and purchasing exec. "We'd love to handle installation in-house, but we have to rely on a KES or contractor, so that's one of the capabilities we look for."
Installation. Some operators, like Your Pie and Taco John's, hold their general contractors responsible for installing kitchen equipment (or finding appropriate subcontractors). That way they have only one contact point to resolve problems, and know that everything will be installed to local code. Others like Arby's, however, prefer to hold the KES selling the equipment responsible for installing it (though it can be through a third party) and servicing it, too.
Set-up and staff training. Operators we spoke with rely on manufacturers to make sure their equipment is up and running the way it's supposed to. Some also want manufacturers to train their unit staff on its operation. However, if it's a piece of cooking equipment or equipment that affects operational procedures, most operators will use in-house resources, like McDonald's famous Hamburger U, to train staff.
At Your Pie, for example, a manufacturers' rep can teach a store manager and staff how to turn on, maintain and clean the gas-fired, wood-burning ovens the chain uses to bake its pies, but employees typically learn how to move pizzas around in the ovens for the perfect bake from more experienced veterans.
Online ordering. Operators' policies vary. "We let franchisees and store managers use online ordering for resupply of smallwares," says the equipment innovation manager for a 6,000-store chain. "Some of our multi-generational franchisees have only been using computers for 10 years and are still keeping cash in a shoebox. But a lot of newer franchisees who are multi-concept and cutting-edge want the convenience of online ordering."
Operators strongly discourage their stores from shopping equipment online, however. "You might be able to get it cheaper online," says the 900-store chain facilities manager, "but remember that once the purchase is made, the seller is done, and warranty service is your problem. We had a franchisee tell us he could save $200 on a piece of equipment online; the delivery truck dropped it off in his drive-thru."
"I had a franchisee complain about a refrigerator that he'd had serviced multiple times," says the equipment innovation manager. "The dealer finally refused to touch it. I asked the franchisee who he bought it from. When he told me he got it online, I said I couldn't help him."
Warranty service. Of huge importance to most operators, warranty service can be handled in different ways. Some insist that their equipment dealers handle warranty service. Others don't care if their dealer performs the service as long as the dealer is the go-between or contact point to get service scheduled. Still others say it's OK for dealers to simply provide franchisees or store managers with the phone number for the manufacturer's warranty customer service reps.
Test kitchen. Many multiunit operators have their own test kitchens, as do equipment manufacturers, so it's not high on operators' priority lists for a dealer to have one, but can be helpful for vetting new equipment.
Additional services. Likewise, multiunit operators say that services such as a showroom or a cash-and-carry operation are not essential, but could be helpful depending on circumstances. However, you may have items on your list that may seem trivial to some but are must-haves to you. Some services that operators we spoke with say were important to them include:
Spec sheets/book on demand.
Removing all packing/crating materials after delivery.
After-hours delivery options.
Follow-up calls to check on delivery arrivals and equipment condition.
Starting warranty periods upon delivery, not before.
Announcing price increases in advance.
Level Of Service
When you've developed and prioritized the types of services you want from an equipment dealer, consider the level of service you want and how you want it delivered.
"We've been told we're difficult to work with because so many people on our team call on our dealers, from R&D and purchasing to marketing," says Inoa. "We want dealers to assign an account team to us so they become experts on us and so we have what we call one throat to choke. Their team must have a corporate manager as well as a franchisee manager."
Fazoli's insists on having a dedicated account manager at the dealership and a separate customer service rep to take orders from franchisees or store managers.
You can ask for a lot from dealers in terms of service, but in this day and age of online retailers like Amazon, you may have to rein in expectations at the store level of what's possible and what isn't.
"Franchisee expectations are pretty high," says the equipment innovation manager. "We hear complaints such as spending $1,000 on a microwave, or even $5,000 on a fryer, and if it doesn't work after three days, they're wondering why the dealer can't replace it immediately with a brand new unit because that's the level of service they get from Amazon and other online sellers."
"I try to explain it this way," says the distribution and purchasing exec. "I bought a new car, but I had to take it back to the dealer five times in the first month to fix some things that weren't right. The dealer wasn't going to give me a new car. Franchisees sometimes think suppliers are being stingy, but it's not the same as taking a pair of socks back to Target. Communication is key—the method and manner in which you communicate goes a long way toward keeping franchisees and store managers happy."
What's It Gonna Cost?
While you might think price is the most important consideration in picking a dealer, the price you negotiate should include the services you need. The more services and the higher the level of service you demand, the more you should be willing to pay, and bids from dealers will let you know which can provide what you need at the lowest price.
All of the operators we spoke with set prices with dealers by negotiating the markup dealers can charge on products. That's one reason why it's important to spell out your service expectations in advance.
"Recognize that's there no such thing as cost-plus-5%," says the regional chain facilities manager. "These guys need 15% to survive, and small dealers can't absorb inventory costs. We need dealers in the $20 million to $25 million range in size. Recognize, also, that unless you're a big guy like McDonald's, most dealers will get rebates on the back end. They can't survive without them."
Rebates can be a bone of contention, so hash out a policy with dealers before you sign a contract. Most operators insist that dealers build rebates into the negotiated pricing. However, unexpected rebates are inevitable. Some operators turn a blind eye to them because the rebates are infrequent and because they're happy with the dealer's pricing in general. Others, like a small northeast regional burger chain, discuss with dealers how to handle them during the negotiation phase and typically work out a way to share the benefits.
Operators also suggested that dealers that belong to buying groups can help lower negotiated prices operators pay for equipment under their contracts with dealers.
Ultimately, vetting and selecting a dealer is about developing a relationship and partnership with the company that supplies your equipment. "In addition to getting a D&B report," says Inoa, "get references, go on site visits, get to know their people, and visit with their clients."
FAZOLI'S CHECKLIST
Listed below are some of the services and expectations our equipment and smallwares distributor must meet (and potentially exceed) in order to ensure that our new builds, as well as existing restaurants, get supplied with the needed equipment, equipment/construction-related services and smallwares.
New Restaurant Plan Development Services
No-cost new restaurant opening (for every new restaurant) layout design/CAD support including:
Equipment floor plans and accompanying schedule (equipment distributor)
Plumbing and electric rough-ins (equipment distributor)
Cabinet and millwork details (supplier)
Kitchen elevations (equipment distributor)
Exhaust hood drawings (supplier)
Walk-in cooler/freezer drawings (supplier)
As it relates to new restaurant development, the requirement is for your architects to work very closely with our architect(s), the overall goal of which is to produce a stamped set of construction plans (i.e. your drawings, schedules, etc.) that can be approved and inserted in the final construction documents, without modification, by the architect. All facets of your construction plan sheets, electric, plumbing, connections, etc. must be consistent with the architect's sheets.
Also, for every new restaurant, provide cut sheet books for both the contractor and restaurant manager.
New Construction, Equipment, Site Visits
Site visit dates as follows:
Prior to the slab being poured, to check for in-slab work including water and drain lines.
Pre-delivery visit (or contractor contact) to ensure site is ready.
Equipment delivery visit.
Smallwares delivery visit.
Equipment start-up and first-use visits.
And finally, weekly contractor calls to discuss site readiness, equipment deliveries, etc.
Existing Restaurant Services
Below are our general service expectations:
Ongoing sourcing for better, faster, and less expensive equipment to do the same or better job of storing, prepping, and cooking our food products as well as storage of all other supplies (paper, plateware, chemicals, etc.).
Dedicated account manager and a CSR(s) (order-taking position) that is NOT the account manager.
Easy equipment ordering processes for our operators including phone, e-mail, fax or internet.
Thorough knowledge of Fazoli's and how we operate. The expectation is for the account manager and, if applicable, the CSR(s) to work in a Fazoli's for a couple of days to see how the equipment, being distributed, is used, and to open the door for other equipment options.
Purchasing reports and business meetings as needed/requested (semi-annually).
Warranty research and assistance as required by our operators.
Partnership with a good equipment installation service, millwork company and metal fab company.
An equipment distribution partnership that honors a mark-up percentage document, but doesn't require a long-term contract.
Annual price stabilization/minimal price increases.
Open book/open pricing requested on any piece of equipment or smallwares.
And of course equipment distribution to new and existing restaurants at the best, most efficient and quickest delivery option and lowest cost.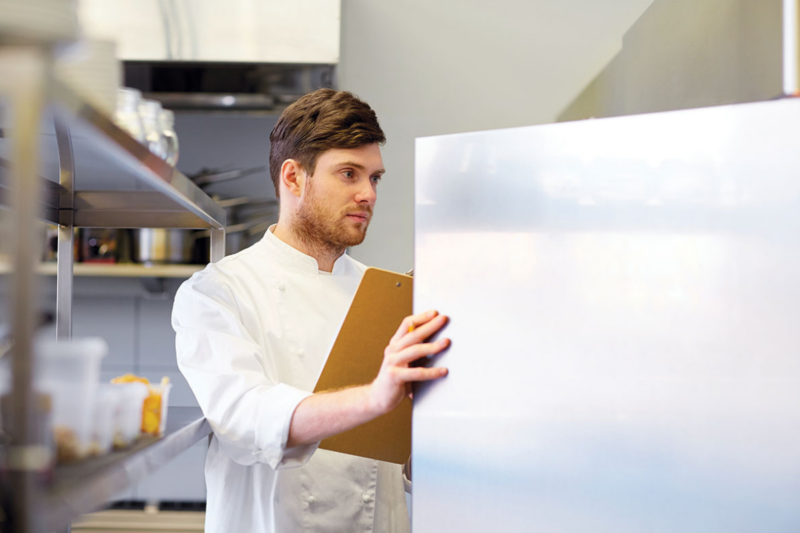 Uncategorized
RSI's Mark Montgomery's persistence and patience is key in repairing an operator's failing reach-in cooler.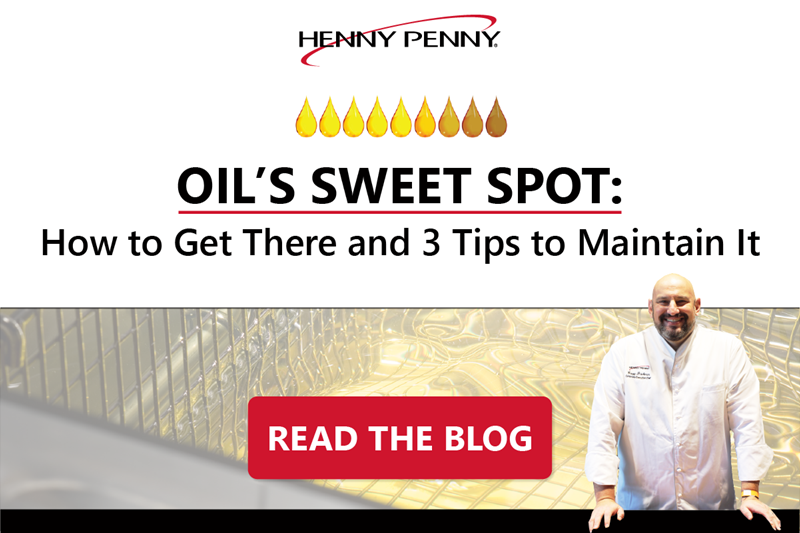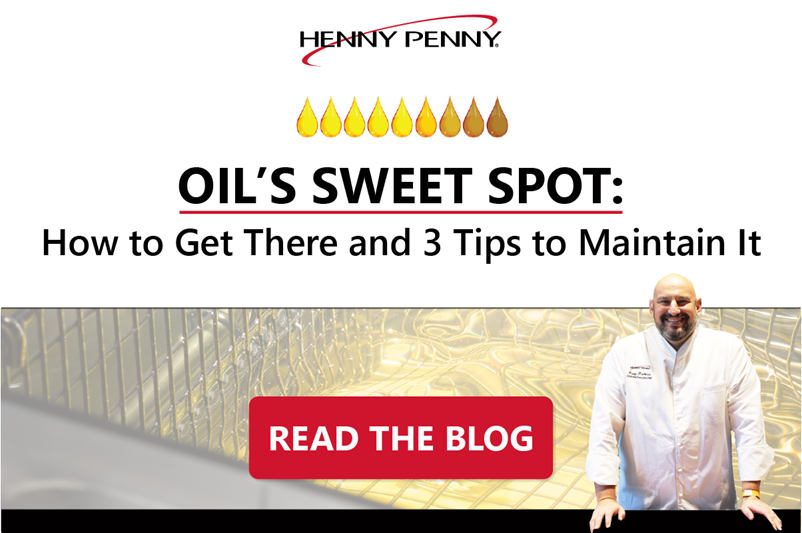 Uncategorized
Like many in the world of foodservice, you may assume that cooking oil performance is at its peak when you first start using it — but did you know there...