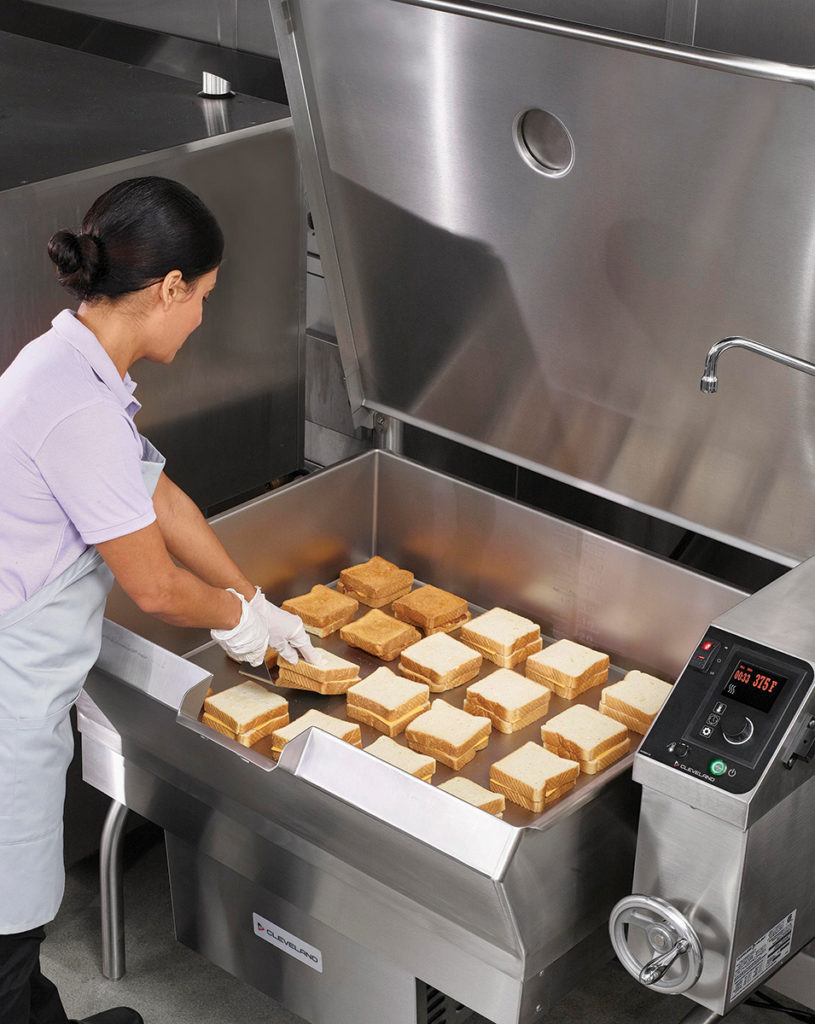 Braising pans, or tilt skillets, are incredibly useful. Use them to braise, roast, boil, simmer, steam, grill, sauté, shallow fry and warm nearly any menu item—they're basically a griddle and steam kettle in one. Brown pounds of ground meat for taco Tuesday, prepare 80 hot ham-and-cheese sandwiches, or assemble and warm precooked chicken, rice and teriyaki sauce for chicken teriyaki. Braising pans work well for preparing broths, stocks and sauces too. Some models even pressure cook.
Thermostat controls range from 100°F-450°F+. Choose a 10-gal. or 15-gal. countertop unit or 30-gal. or 40-gal. floor model. At least one company builds a 60-gal. model. Capacity depends on how many guests you serve and what's on the menu. Units come in gas-fired (natural or propane) and electric versions and on pedestals, cabinets or stands. Braising pans serve as backup too should your griddle or steamer fail. Typically, units come with a lid mounted on the frame; many lids have a condensate drip guide.
And while you'll find similar features from one braising pan to the next, some homework upfront will guarantee you pick the best one for your kitchen. These pans represent a decent investment and take up valuable space on your cookline and under your hood. (Yes, braising pans go under a hood.) Calculate capacity, research power needs and then figure out what tilt options, controls and accessories matter most to you.
Getting Started
Suppliers post sizing guides to help you determine what capacity you need. Countertop units are trending in lower-volume senior-living facilities. Expect a 10-gal. braising pan to produce 213 6-oz. servings and a 15-gal. unit to make 320. (Note some 15-gal. models are floor units.) For high-volume operations, plan on a 30-gal. unit producing 640 6-oz. servings and a 40-gal. model preparing 853. Amounts will vary depending on the menu item. You'll get a different number of servings if you're cooking mashed potatoes than if you're grilling chicken tenders, which you can't stack on top of each other.
Pressure braising pans, available in 24 gal. or 45 gal., speed up cooking and preserve yield of product. Cook 45 gal. of white rice in nine minutes; prepare dried black beans in less than one hour without soaking them first.
Review the exterior dimensions. How much space do you have for a braising pan? If you need a 30-gal. unit to meet your portion needs, but only have 3 ft. of space, then you may need to order a 2½-ft.-wide 15-gal. model and double the number of batches you cook to fulfill your menu requirements.
Makers sell more gas-fired braising pans than electric. (Gas almost always comes cheaper than electricity.) But if you have a choice between the two, check with your local utility company to estimate annual costs; ask about rebates too. Note Energy Star doesn't include braising pans yet. One energy-saving tip, from the Food Service Technology Center, is to lower the lid on the braising pan during long simmering operations; this cuts energy use by up to 50%.
Btu on gas models are fairly comparable from one maker to the next; performance averages 90,000 Btu on a 30-gal. model to 120,000 Btu on a 40-gal. model. Overall, look for a braising pan with efficient heat distribution vs. a high amount of Btu. Talk with a dealer or manufacturers' rep about the design of the heating system. On the electric side, one maker recently upgraded its heating technology to make its units 20% more efficient compared with last year's models. The design speeds warm-up time for better productivity and ticket-to-table times.
Pour paths also are a top consideration. Look for details usually on the second page of the spec sheet. Under-sizing a floor drain or placing it underneath instead of in front of the equipment marks one of the more common mistakes operators make. Make sure the floor drain will accommodate the pan's pour path. If a floor drain is not an option, makers present a few alternatives, such as a catch can that clips onto the draw-off valve. Liquid flows into the can, through a hose and to a nearby drain, for example.
Tilt & Controls
Once you've figured out the basic specs, dig deeper into how the braising pan tilts, its controls and pan construction.
Several braising pans tilt slightly past 90° toward employees so they can completely empty contents. (Heating elements switch off for safety once the pan tilts around 7°-10°.) Some models tilt center trunnion, which means they tilt within their footprint. Benefits include zero pinch points and minimal product surge. Other models come with the pan hinged in the front and a lift assist in the back that tilts it up; this type extends into the work space and has a wider pour path.
Countertop braising pans manually tilt with a crank handle while floor models tilt manually or power tilt using hydraulics or electricity. Some operators prefer manual tilt because they have more control over the unit. (Plan on 30-40 cranks to get a pan in full-tilt position.) But if employees frequently tilt the braising pan throughout the day, or have physical limitations, invest in the power version. All it takes is the push of a button to tilt the pan. Many— but not all—power tilt models come with a manual crank backup; if the motor stops working, employees can manually tilt the pan.
Examine the tilt mechanism. How much preventative maintenance will it require? Some come permanently sealed and require little attention. One maker points out its tilt mechanism moves in one continuous motion—the pan tilts up and if the employee continues to crank, it automatically goes back down. There's no hard stop so, there's nothing to break.
Take the kitchen crew into account when looking at controls. Braising pans come with simple analog controls to electronic controls to sophisticated touchscreen controls with USB ports. An experienced team may handle classic controls with a knob to set the temperature just fine, while less knowledgeable staffers could benefit from electronic controls with preset temperatures and timer functions. Nearly all electronic controls come IPX6 rated for water resistance.
Additionally, ask the supplier, what's the temperature variance of the unit? Some come with a 5°F temperature band while others vary as much as 30°F higher or lower from the set temperature point. You'll want as little temperature variance as possible—especially if you're using the braising pan as a griddle.
Related to construction, look for a braising pan with rounded corners as these are easier to stir product in and clean out. One line of braising pans comes with corners that fit a quarter, another line has 3-in.-radius coved corners.
Note the interior pan's material. Some suppliers polish the cooking surface with a 180-grit emery cloth, others provide a matte, bead-blasted surface—many claim their design helps prevent sticking. Several companies line the interior with 316 stainless vs. 304 stainless; the higher-grade stainless especially matters in a kitchen that prepares a lot of marinara sauce or other acidic foods in the pan. Look for convenient etch markings for gal./liter readings on the inside of the pan.
Accessorize Wisely
Probably the number one accessory to check off when ordering a braising pan is a draw-off valve. It acts as a drain on the side of the pan; employees can easily empty anything from broths and stocks to oil from ground beef to waste water at the end of a cleaning routine. Be sure to order it upfront, though, because you can't retrofit the pan in the field. Check how easily the valve disassembles for cleaning too.
Pan supports also are worth seriously considering. How will staffers collect food product after its finished cooking? Many makers offer pan support mounts under the braising pans' pouring lips; these mounts fit 12 x 20 hotel pans. The design varies from one maker to the next and some will offer it standard while others call it an accessory. Another option is to roll a cart with a hotel pan next to the unit and collect contents that way. Transport the pans directly to the serving line or store them in a walk-in.
You'll want access to water near your braising pan and options include a fixed, mounted faucet that swings over the pan or a sprayer/pot filler with a flexible hose. Opt for the flexible hose. A fixed faucet is problematic if employees don't remember to swing it away from the pan before they tilt it.
Some makers offer casters on their units while others suggest bolting down legs; follow your supplier's recommendation. If you plan to steam cook, remember to order steamer inserts. These 4-in. to 6-in.-deep perforated pans sit above the water; simply close the braising pan's lid to steam or to just keep product warm.
Nearly every supplier offers a one-year parts-and-labor warranty on its braising pans; some include free startups by approved service agents. At least one company has a 10-yr. warranty on the pan itself. Ask about after-sale support. One company offers lifetime support with a number to call seven days a week for service-type questions.
5 COMMON MISTAKES WHEN ORDERING BRAISING PANS
1. Not paying attention to the pour path. Braising pans tilt differently. Check the spec sheet for pour-path details and plan the floor drain accordingly.
2. Forgetting to order a draw-off valve or faucet. Your employees will want both accessories.
3. Choosing the wrong electrical service. If you have a 208V, order a 208V, not a 240V. Remember, too, many gas units need electrical receptacles for control panels, etc.
4. Not placing the unit under a hood. Even if the kitchen's using the braising pan to prepare broths or sauces, not grease-laden product, it still goes under a hood. Do you have clearance when the lid is open?
5. Ignoring the size of the door opening. You can take apart any braising pan to get it through the door but it's going to cost you. A 40-gal. braising pan will not fit through a 32-in. door.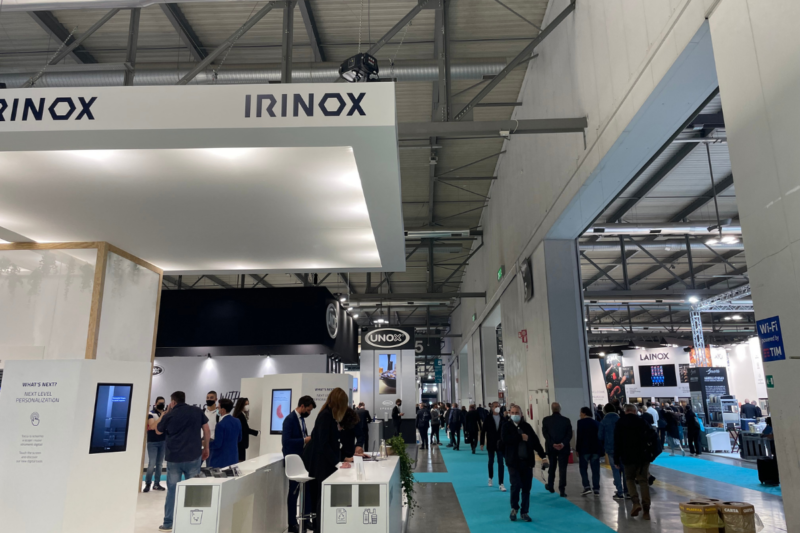 Events
HostMilano, one of the largest foodservice equipment shows in the world, kicked off today in Italy, and FER is on location.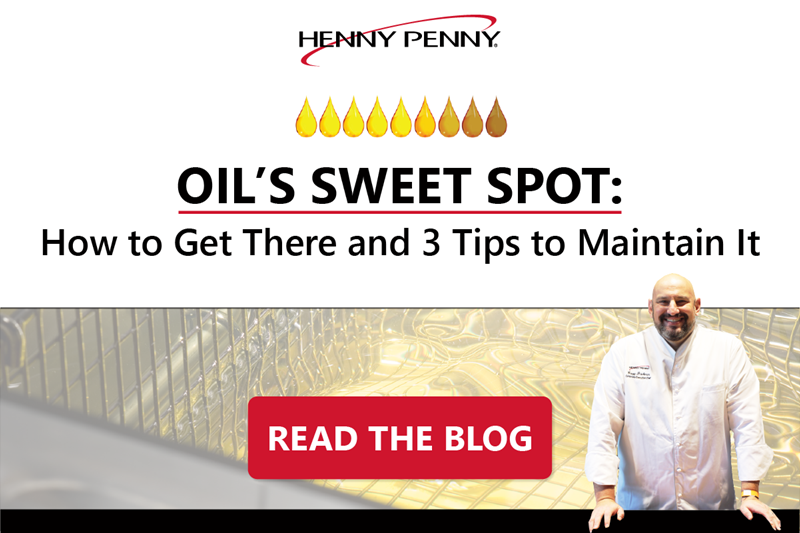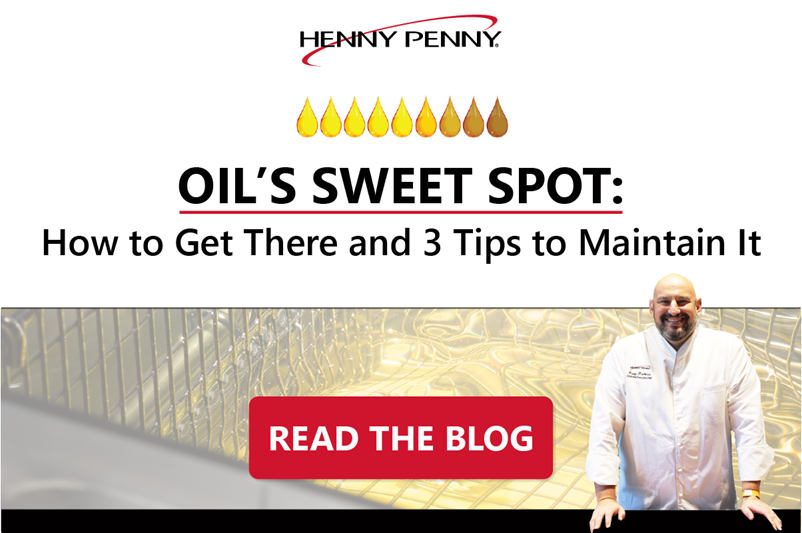 Uncategorized
Like many in the world of foodservice, you may assume that cooking oil performance is at its peak when you first start using it — but did you know there...