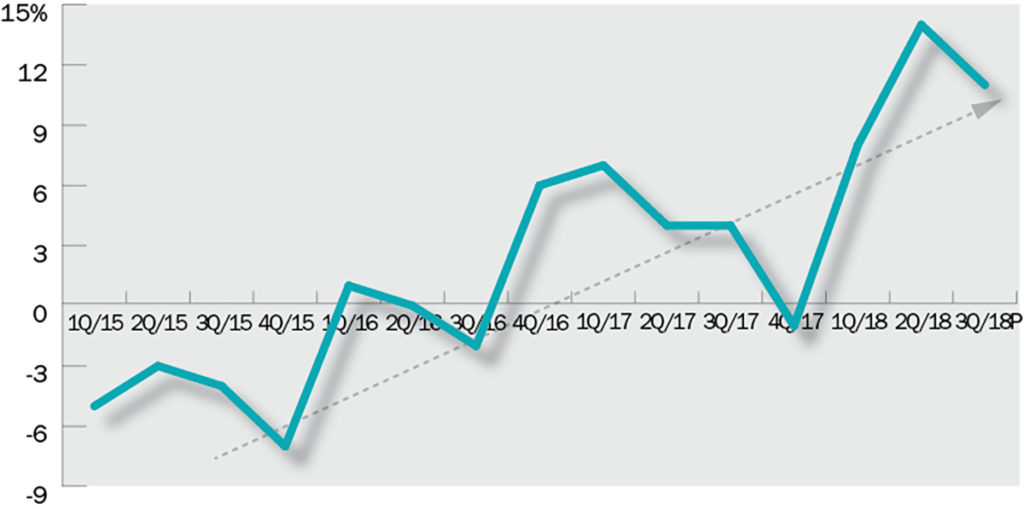 Economic activity is bouncing all over…naturally. However, in looking at the fundamentals of our business to discern our outlook for the E&S market this coming year, we believe the industry will continue to trend up. Factors to consider are:
The General Economy
• Real GDP growth was 3.5% in the 3Q2018, following a strong 2Q2018 of 4.2%.
• Real growth in the 4Q2018 is pegged at 2.5%, but we believe that may be light in view of strong consumer demand and holiday shopping, including a record Black Friday and Cyber Monday.
• Real GDP as per Blue Chip Economic Indicators is still pegged at 2.9% for 2018, dipping slightly to 2.6% for '19. We think '18 will end with a 3.0%+ Real GDP finish.
• Consumer confidence is still running at historic levels, despite drops in November and December. We believe that the volatile elections and stock market corrections gave people pause.
• Unemployment is at record lows (3.7%), meaning more people are employed, and wages are up 3%.
• Inflation is stable at around 2.5%. The Fed did raise the benchmark federal fund rate a quarter point (0.25%) last month (its fourth in 12 months), but anticipates fewer rate hikes in '19.
• Gas prices are stable around $2.50 per gallon; lower prices are like a "tax cut" to foodservice.
The Political Economy
Trump likes to rile the pot as a negotiating premise, but he's a pragmatist, neither truly conservative nor liberal. He blustered and jaw-boned on recasting NAFTA (now the United States-Mexico-Canada Agreement or USMCA), and on EU trade, and yet we are expecting workable agreements. Same thing with China and the tariffs. There will be a mutual agreement with China as January unfolds. How the steel and aluminum tariffs are applied and how they affect the industry in the longer term is still a question. Many manufacturers have locked in their materials and can weather the short-term developments through '19, but '20 is another story.
We have a split government for the next two years. In other words: gridlock. But the new tax cuts are in place, and a number of regulations enacted under Obama are being rescinded. The stock market seems to like the "certainty" of congressional gridlock, and CEOs will make their numbers relative to EBIT targets and stock performance.
Foodservice Industry
Technomic Inc. states the '18 foodservice industry is close to $800 billion, with nominal growth holding at 4.1% for '18 and '19. With all the underlying general economic fundamentals pointing in the right direction, there seems to be a disconnect with some consumer behavior in the foodservice space. The key is how you interpret some mixed signals we're seeing.
NRA's Performance Index remains in expansion territory (>100.0) with October's Current Situation Index at 100.9 and the Operators Expectations Index remaining optimistic at 101.6. Two key Expectations indicators are Business Conditions and CapEx for the next six months, which have softened somewhat to 100.6 and 100.5, respectively.
Foodservice E&S
We now see the E&S industry is somewhat stronger than previously thought. The eight public companies we follow (including some informed estimating on Carlisle FoodService Products since it went private) showed a strong 3Q2018 for Equipment (approximately 17%) while Supplies (+1.0%) were relatively soft.
Adjusting for acquisitions and an announced divestiture, we calculated a 4% organic growth for 3Q2018. For '18 YTD (9 months), aggregated growth was 16.5%! Organically, growth YTD of the companies tracked was still 9% compared to prior year.
Keep in mind, these eight companies account for about 40% of NAFEM's $13 billion in estimated E&S revenues from '17. We know anecdotally that some of the larger private companies are up YTD in the 6%-8% range. We have a strong uptick, which sends us into '19 with optimism.
MAFSI's latest Barometer reporting of 2.5% overall growth in 3Q2018 reinforces the organic growth of 3.7% experienced by the reporting public manufacturing companies. Both are moving in a positive direction with stable growth rates, excluding the acquisitions.
According to MAFSI, "…this slight 2.5% 'uptick' might be attributed to the advancing of order placement as a result of mid-year price increases due to steel and aluminum tariffs. Any way you slice it, modest growth translates to increased sales now for the 33rd consecutive quarter. MAFSI Reps are forecasting low growth of only +1.8% in Q4/18.
On a more positive note, the preliminary forecast for 2019 is +3.4%, a growth level not reached since 6 quarters ago."
The Forecast
For '18, our call is adjusted up for 5.0% nominal growth, 3% real for the E&S business, with price increases capturing as much as 2% of sales.
• Economic fundamentals are strong and pointed in the right direction; solid consumer spending is ongoing; operator outlooks appear optimistic (NRA).
• Replacement purchasing propels E&S sales, with Cooking, Refrigeration/ Ice, and Serving pulling the market along, all of them with gains over 5%.
For '19, cautious optimism. The forecast is for a 4.7% nominal increase in E&S revenues and about 2.5% real.
• All the fundamentals driving foodservice remain promising. Consumer spending will be favorable with lower tax rates and larger family standard deductions come April 15.
• Our tariff situation will be sorted out; it is a tool to be applied to garner favorable outcomes in trade negotiations.
• Operator expectations for continued Capital Expenditures and Business Conditions six months out buoys our outlook.
• There will be continued mix-shifts amongst restaurant segments, but they all need new fryers, ovens and refrigeration.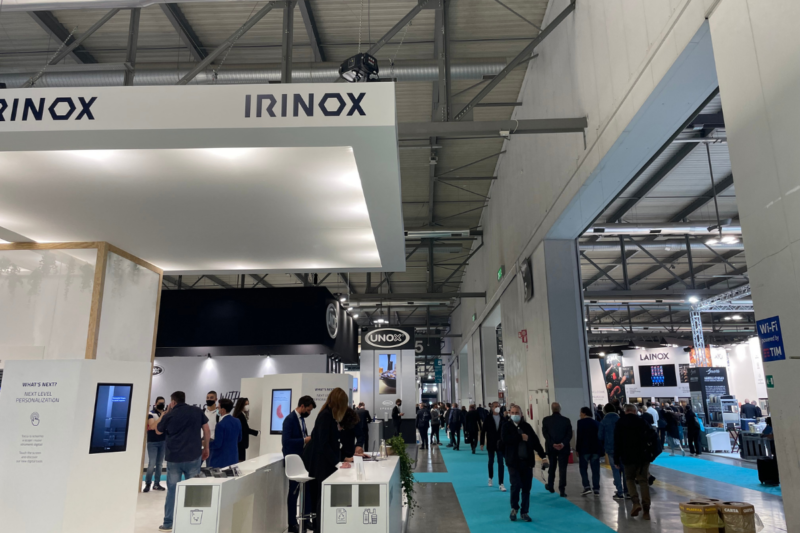 Events
HostMilano, one of the largest foodservice equipment shows in the world, kicked off today in Italy, and FER is on location.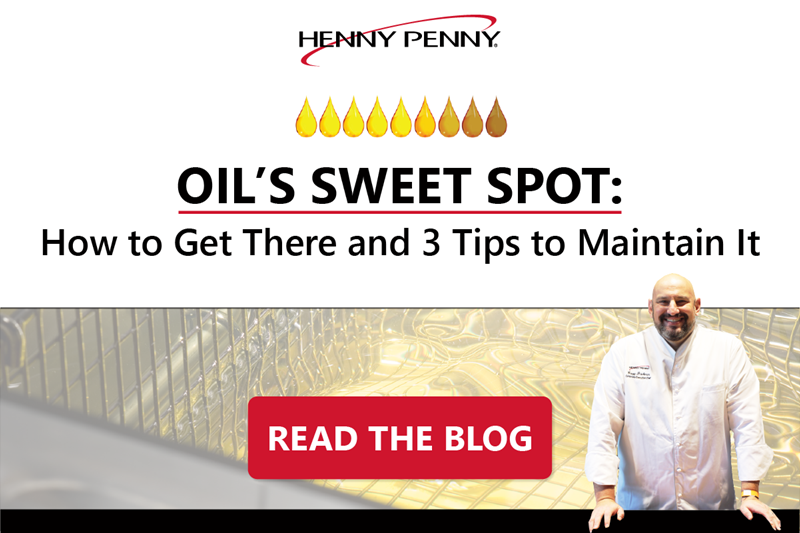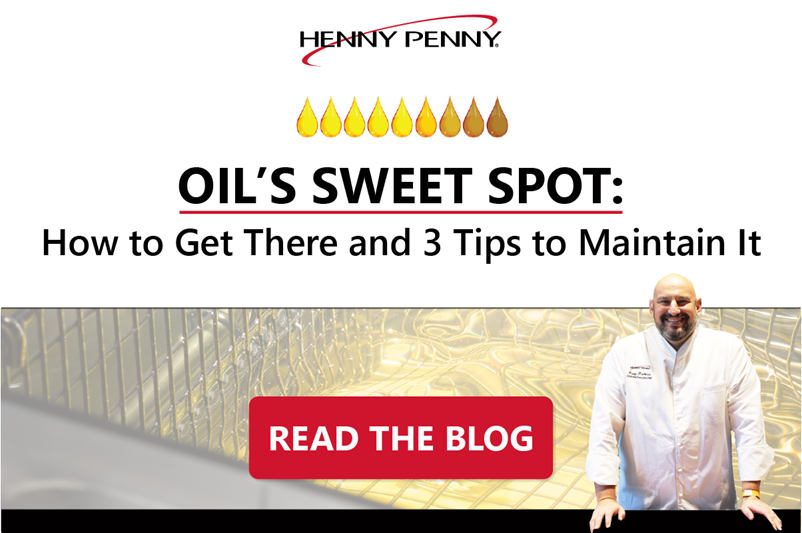 Uncategorized
Like many in the world of foodservice, you may assume that cooking oil performance is at its peak when you first start using it — but did you know there...