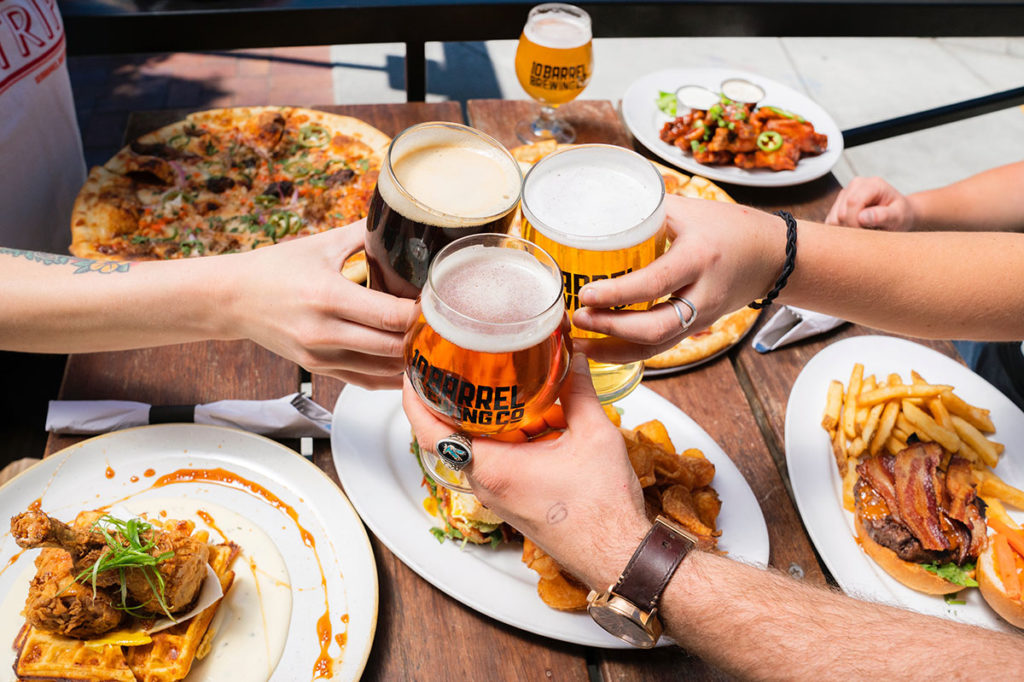 Big-screen TVs may be the first thing guests notice, but they are a small part of what goes into operating this popular form of community hangout. The venue has to be comfortable—and needs to be well-equipped for serving drinks.
After deciding seating capacity, number of bartender stations, beers on tap vs. in bottles, and whether you will offer cider, wine, or cocktails, it's time to buy equipment. Karl Sawyer, Contract Sales at Bargreen Ellingson, and Doug Fahrenholz, V.P. of Equipment for Wasserstrom, share their thoughts.
BEER DISPENSING SYSTEM/TAPS
A good system dispenses beer, controls temperature, and limits waste. Fahrenholz recommends deciding how many kegged beers there will be and whether you want direct draw or a remote system. Sawyer adds, "The goal of a good dispensing system is to have the beer cold and looking perfect, with the right amount of head on it." (See "Beer Fizz-ics," FER June 2017)
BACKBAR COOLER
Refrigeration behind the bar enables you to have a wide range of beers in cans or bottles. It makes it easy to vary or increase your beer menu without giving up tap handles. It also can hold wine bottles and garnishes for cocktails. Sawyer suggests, "Consider a four-door backbar cooler with two glass doors and LED lights and two solid doors. Use the glass doors to display white wines, beers, and ciders; use the solid doors for garnishes and less visually appealing refrigerated items."
DISHWASHER/GLASSWASHER
Fahrenholz advises planning ahead how to ensure having enough clean glasses. Options include back-of-house equipment, an in-bar glasswasher, or a three- or four-compartment sink. Sawyer points out that an undercounter glasswasher keeps the bartender in front of guests, engaging them while keeping the place clean. "With labor cost being a substantial part of the bottom line, helping your bartenders be more efficient is smart. Otherwise, bartenders are running to the back to get more glassware, carrying a glass rack or pushing a cart of glass racks. This is less than ideal." Ventless versions of glasswashers eliminate steam clouds.
COCKTAIL WORKSTATION
A cocktail workstation brings together work area, dump sink, and ice storage. A cold plate allows you to run soda lines to the workstation. The workstation also might have a holding station for liquor bottles and clean-glass storage. Sawyer explains that this setup makes the bartender more efficient, minimizing steps and effort. Fahrenholz notes that cocktails on draft are another option. "Dispensing popular, batch-crafted cocktails from a stainless keg is a growing trend that is time-saving, highly profitable, and economical."
WINE STORAGE, DELIVERY
A wine preservation column has zones that keep different wines at the perfect temperature while displaying the bottles. Fahrenholz notes, "People are becoming increasingly sophisticated about wines and their proper serving temperatures. A wine preservation column makes that easy." Serving from barrels or casks is another option, especially if you live in a wine region.
HAND SINK, DUMP SINK
These are required equipment. Check with your local health department to learn requirements for number and location.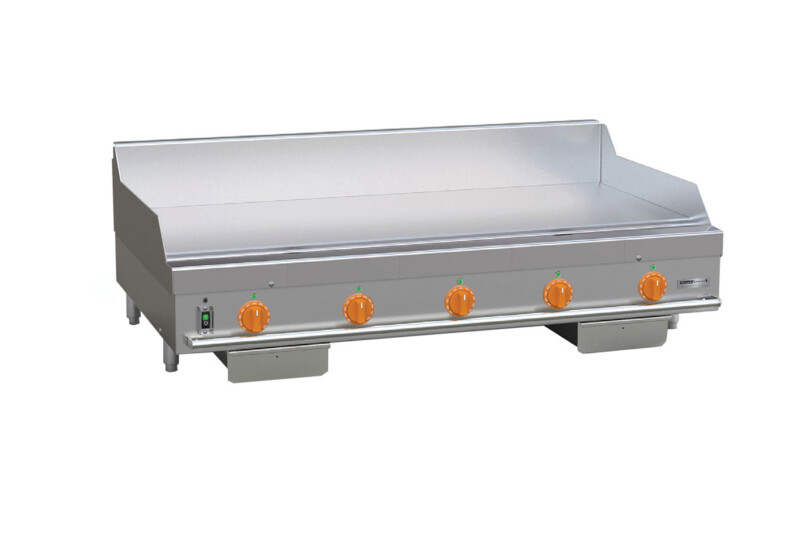 Cooking Equipment
Planchas, though convincing clones of their better-known sister product the griddle, quickly set themselves apart.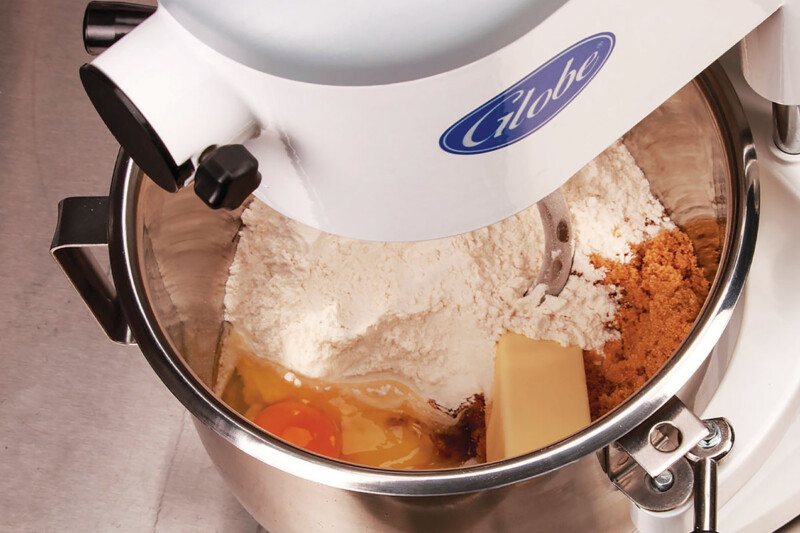 Equipment
The countertop mixer is the Swiss Army knife of the kitchen—small but mighty, with the power to perform various functions.