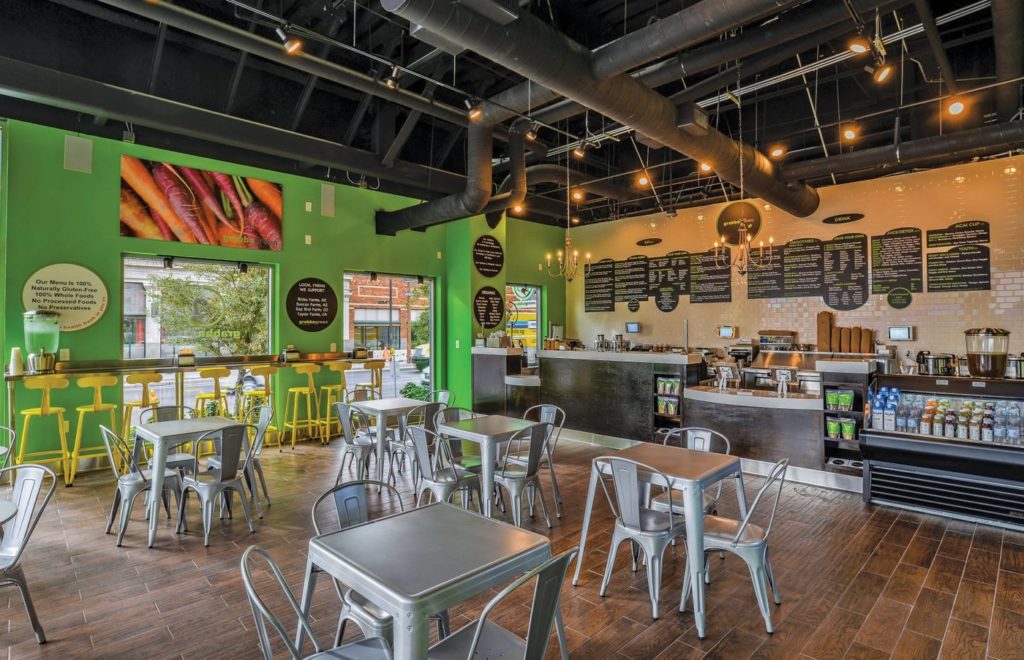 Life's good today, as the Zac Brown Band song says. The stock market's been bullish since March 2009, making it one of the longest (albeit slowest) growth modes in history. Capital's been available in recent years. A lot of small and midsize chains have launched expansion plans.
Back in July '15 we covered a lot of the macro issues, particularly on the supply-chain side, in "Gearing Your Chain For Growth." Operators, suppliers and consultants talked about the challenges of logistics, of opening up/expanding new distribution, varying regional codes, the importance of communication and so on.
With quite a few chains on high-growth trajectories since then, and the market evolving, we thought it might be time to check in again, and maybe look at some of the other issues as well. What have people learned? What "notes to self" have they made?
Growing Pains
Akash Kapoor, Co-Founder and CEO of Curry Up Now, sums it up simply: "We're learning to be a big business." The San Francisco-based Indian street-food concept isn't just growing, but changing form too. "We started on a food truck many years ago, and now we have our corporate locations, and with the franchised locations coming on, we have to learn very quickly how to operate nationally and ensure there are no service or branding gaps while making sure we run profitably."
The nine-year-old company has ramped up over the past couple years, adding six corporate brick-and-mortar stores, with another currently in development, to its five trucks. "We also are developing close to 50 franchise store locations. Most of our growth is going to come on the franchising front but we will continue opening corporate stores," he says. Everything from securing real estate to specifying conventional equipment and smallwares packages has been a new experience.
At Grabbagreen, a healthy food QSR concept based in Scottsdale, Ariz., V.P. of Operations Jesse Schwartz says flexibility and communication are especially important during rapid growth. "Flexibility, patience, transparency and letting our franchisees know what we know and have learned are important," he says.
Founded in '13 and just last year acquired by Kahala Brands, Grabbagreen currently has one corporate and 27 franchise locations in 11 states. In addition, the brand has 174 long-term territory development agreements, with contracts for 98 specific stores locked in at this point. "Our plan is to grow steadily at a manage- able pace," Schwartz notes. "We learn a lot from each new store and are always looking to become more efficient and quicker." The new parent company's expertise in franchising will no doubt help, but there's always the learning curve.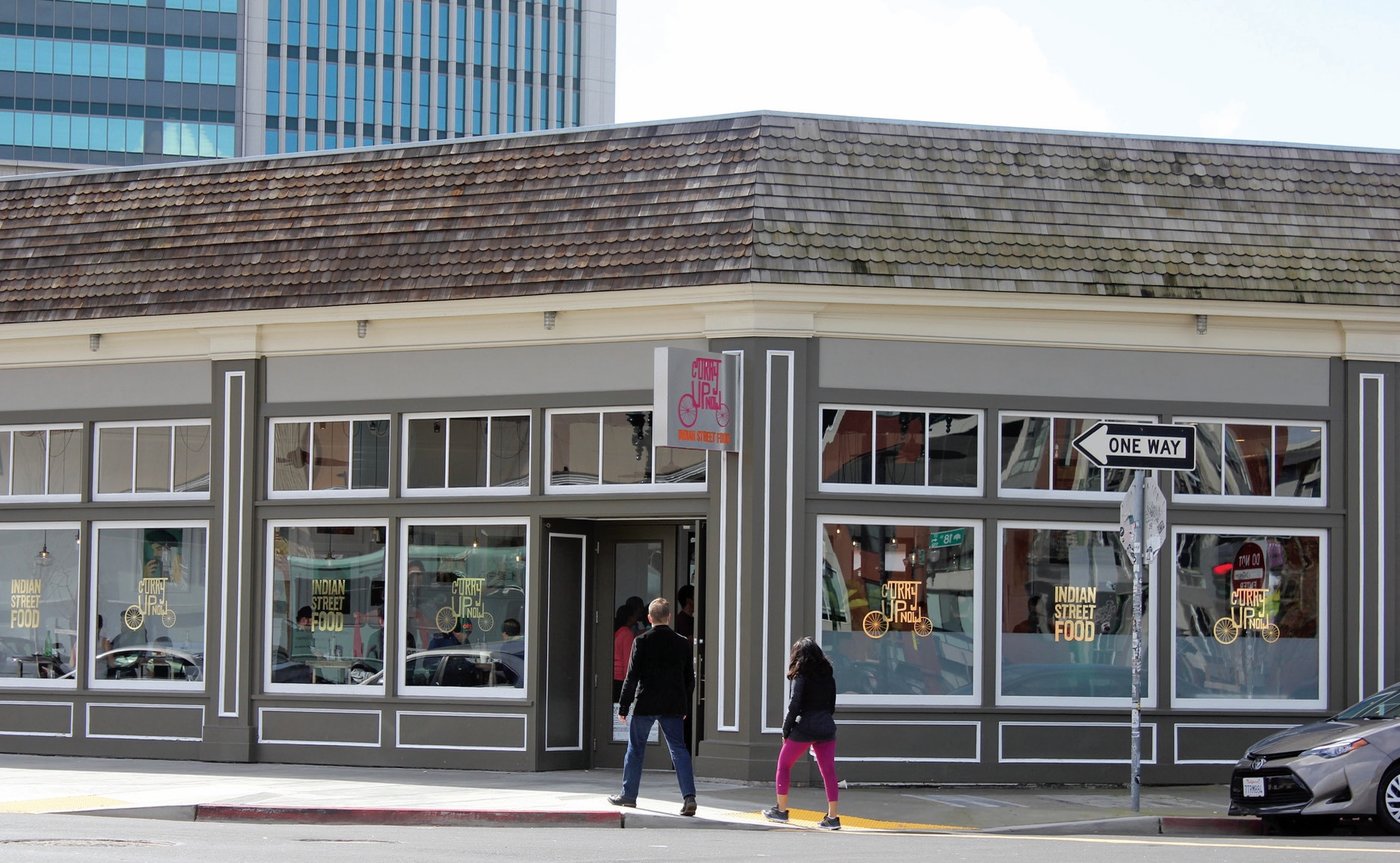 In-house use of software programs for inventory management and accounting, and outsourcing HR functions helps growing chains concentrate on food- and service-quality control as more units open.
"We may not have all the answers but we'll figure out ways to solve whatever problem comes along," Schwartz says. The whole team, from operations to marketing, purchasing, construction and development, all need to pull together to guide and support franchisees as the brand evolves.
Solid Foundations First
Heading into this long-term growth plan, a key focus, he says, is to coordinate and set up distribution centers that currently do not exist for the brand. "You want to identify vendors that are willing to grow with you and are flexible to change direction when issues arise," he says.
David Bloom, Chief Development Officer at Las Vegas-based Capriotti's Sandwich Shop, shares Schwartz's focus on getting the support structures in place long before new stores take shape. It's a view that came partly by happenstance in the beginning, but it's a core part of the strategy now.
Capriotti's founders, Lois Margolet and her brother Alan, opened their first store in 1976 in the Little Italy section of Wilmington, Del. Sandwich shops were common in the area, and the first order of business was differentiation and survival, not expansion. The pair focused on a turkey sandwich to start, roasting their own turkeys overnight for a unique product. The store did well, and the menu expanded. But it was still a one-store operation.
It wasn't until 11 years later that a cousin, Diane Rizzo, joined them, and growth became a topic. The emphasis stayed on the basics, not on expansion. Gradually new units opened in Delaware, and with family frequently visiting in Las Vegas, they decided to open a Capriotti's there. They began franchising, and in 2004 franchise partners Ashley Morris and Jason Smylie opened their first unit, also in Las Vegas.
With the basics of the menu, the footprint and so on locked in, Morris and Smylie as franchisees were free to work on expansion. They added locations, and about 10 years ago became majority owners of the chain. Since then, growth has accelerated.
"We're on a new trajectory now," Bloom says. "The next five or six years we'll be building out the brand. We'll have building teams opening about 60 to 70 shops per year. We're now over 100 stores. The business plan is to grow by '25 to 500 restaurants."
He says it'll be important to stay true to the core values to keep it all going in the right direction. "We have to keep our passion for the food, stay true to our roots.
"We have to build the infrastructure ahead of the growth. Our new owners said that. All our platforms, all our programs have been developed to support 500 stores by '25," Bloom says. "Getting the franchises sold is almost the easy part compared to…the marketing, technology and operational tasks necessary to be successful.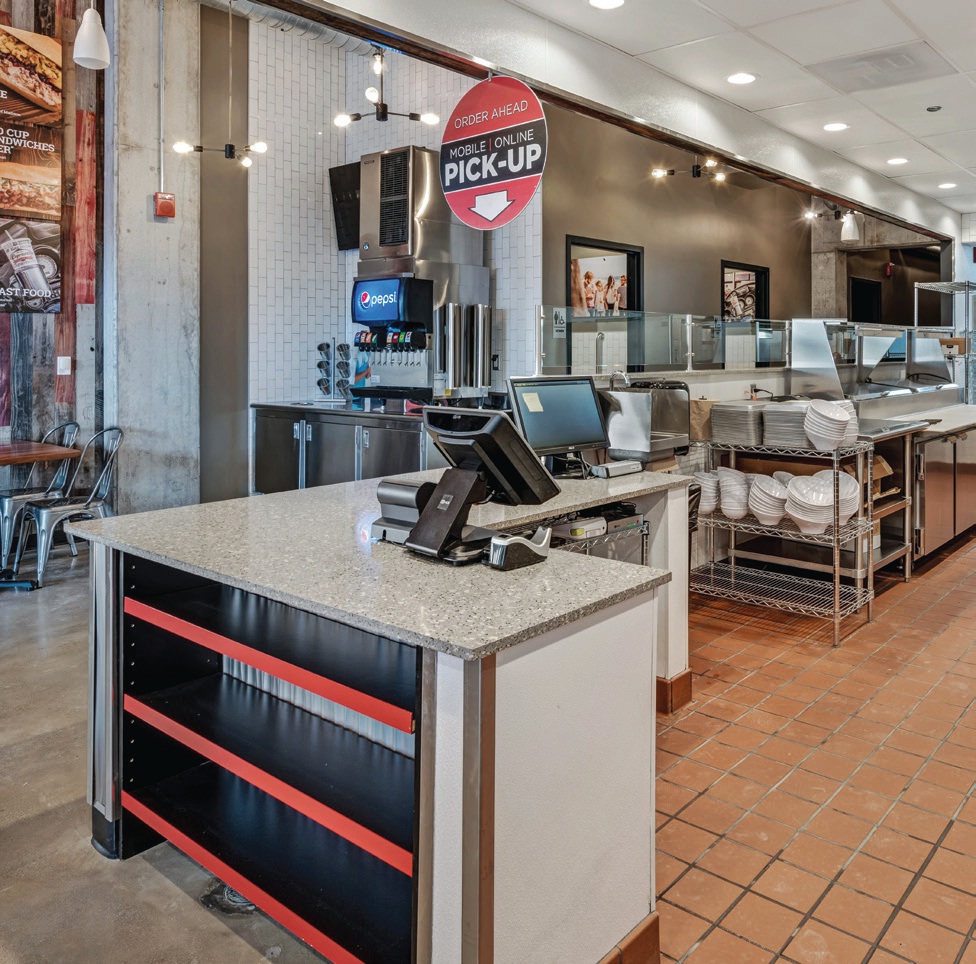 "One of the biggest things we've learned along the way is how right the founders got it. Their formula—the focus on really great food, really efficient operation from a real estate and design perspective is a strong model for long-term success." To underscore the point, he says they've tried larger footprints only to discover that doing more volume didn't necessarily make the unit more profitable. So, there are lots of variables to be considered.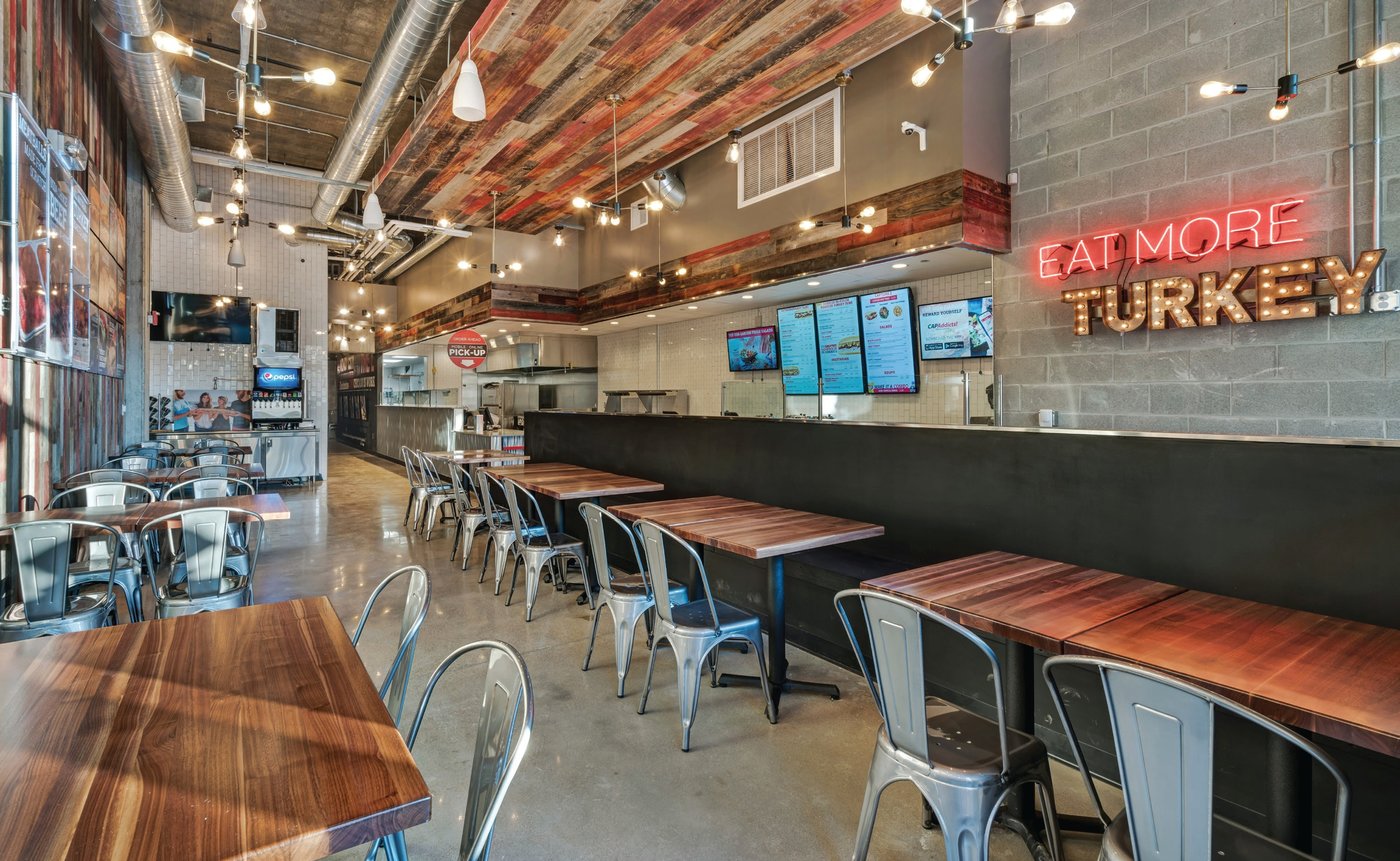 Capriotti's started with a store in 1976, started franchising in 2004 and plans to hit 500 by '25. The way today and tomorrow's consumers dine—with delivery at the fore— means units are shrinking as order pick-up areas grow.
Adapting As You Go
Which is not to say things don't change. Geography, organizational size and technology keep changing the game. The "notes to self" never end.
"Creating brand awareness, sourcing out new points of product distribution to ensure the franchisee is supported with vendors that are willing and able to change, menu development and structure (capitalizing on what is selling) all are challenges," Schwartz at Grabbagreen says.
Which brings us back to some basic logistics. In your home market, you're beloved. Everyone knows you, and you know them. Growing out of town is different and expensive, and most experts recommend focusing your resources. Whether you're talking about local advertising, local food deliveries or maintenance and repair, you need to realize economies of scale. One store in each of five geographic markets obviously is less efficient than five stores in one market, so a key word is "concentration."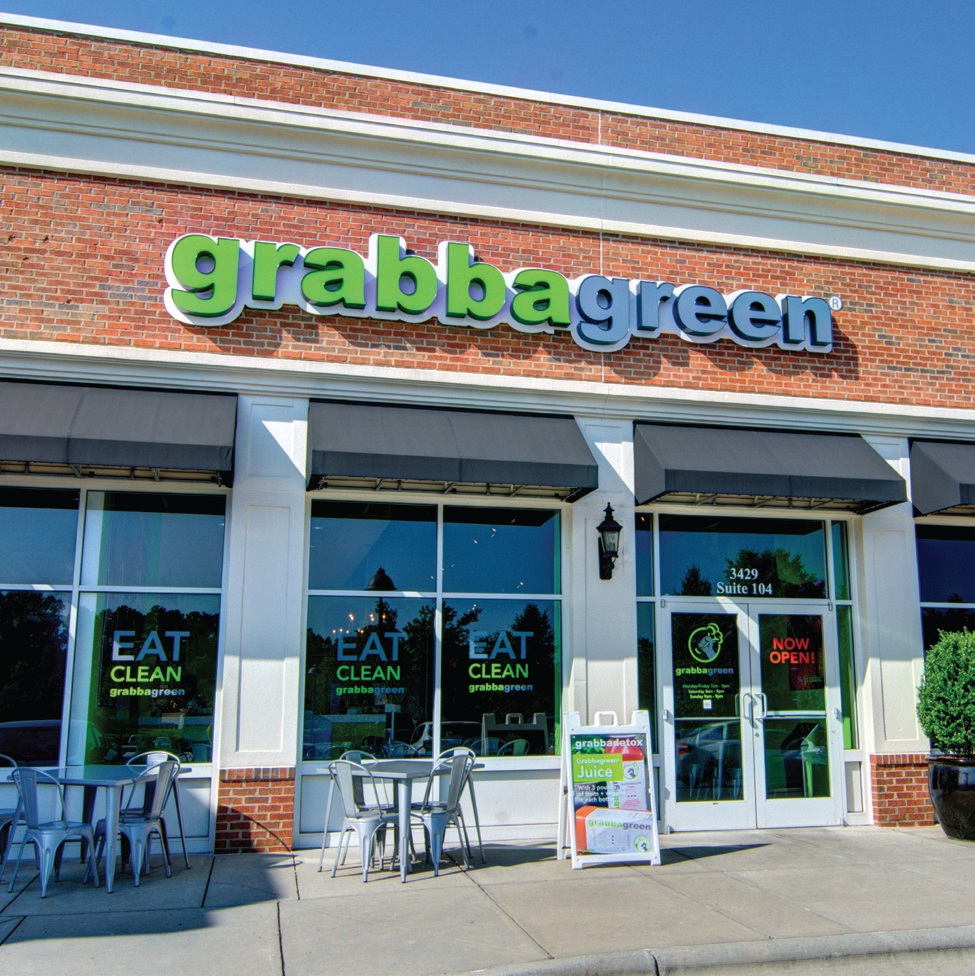 Founded five years ago, Grabbagreen has 174 long-term territory development agreements. For corporate, transparency and communication with franchisees, who will open almost all new units, are imperative.
The same principle applies to partnering too. Some chains have single-store franchisees, who may have fewer resources and tend to be less experienced, while other franchisors prefer the efficiencies of bigger, more experienced multiunit franchisees. Many chains have a mix of both. You may have your own preferences, but you'll want to be conscious of the strengths and weaknesses of each. They'll be your partners.
They'll be executing your concepts, reflecting your identity. They'll be investing their resources as the concept evolves.
Another challenge right now is labor, says Kapoor at Curry Up Now. "Labor is probably our biggest challenge, and it gets worse being in possibly the worst labor market in the country, the Bay Area," he notes. "We have a hard time hiring and then retaining talent because there simply isn't enough talent available." So, scope out *that* resource, too, as you expand.
Building A System
Once you commit to expansion, whether it's corporate or franchise, you *must* commit to a system, to standardized best practices, etc.
"Everything that goes into the development of each unit—site, funding, the architect, the general contractors, and FF&E must be secured ahead of time and rolled out under a proven process," says Jim Tisack, V.P. of Franchise Development, California Tortilla. "It's about having a proven process and adhering to it. You don't have 50 different processes. You have one process executed 50 times."
All of which gets ever more important the larger you grow. The people, culture and process have to be solid. "You have to have great people that understand a common vision with where the brand is going," Schwartz says. "When you get to 50-plus stores there should be deep understanding of best practices, what works well in certain situations, because at that level you have seen and worked through pretty much everything that can happen. Vendor support is crucial and the willingness to go above and beyond in support and service makes the transition easier."
Don't Have To Do It All
Taken all at once, expansion can sound daunting for an up-and-coming chain. But it's not like the old days. You don't have to do it all alone, don't have to bring it all in-house. Management software cuts labor, and with communications technology improving every day, it's getting easier to access high-quality talent as contractors.
"On the technology front, Plate IQ, CTUIT and Bill. com (accounting and management systems) are amazing resources for us," Kapoor says. "But we also outsource our HR work as well as our accounting. And we get help from people who work with other multiunit franchise restaurant groups. We like having all the big-boy tools available to us."
"Consultants and suppliers know what's going on throughout the industry," Bloom says. But he recommends thoughtful vetting, too. "Choosing them is an important decision. Often operators pick the wrong people. They marry a vendor or consultant partner for today but cannot grow with them later." But the right ones can be worth their weight in gold.
Bigger Future, Smaller Footprints
One trend that's growing fast these days is delivery, and you'll want to keep that in mind as you go looking at sites and footprints. Lots of concepts won't need as much space as they used to.
"At Grabbagreen we're currently venturing into delivery," Schwartz says, "and the majority of our locations are already involved with third-party delivery vendors. Grabbagreen has a high level of engagement with online ordering and has enormous opportunities within the catering arena. As those sales metrics grow we may need to redesign for greater operational execution and efficiency."
Kapoor expects the same. "I think brick-and-mortar stores are going to get smaller and smaller in certain markets where delivery is big. I am not a fan of dark kitchens and we aren't ever going to build those. We do look at delivery trends in markets when we're doing feasibility studies for our brand in new markets."
"What used to change over 10 years now takes two," says Bloom. "What does the consumer want? I go out to lunch much less often now. Anybody can deliver anything anywhere today. We have six national delivery platforms. Grubhub, Amazon, Postmates, Uber Eats, etc. It's almost like they're part of our technology group, so we need people onboard who can speak the language with their experts.
"We'll have smaller footprints for sure. We've got to be thinking ahead. Delivery and catering aggregators—if we can't integrate them, we'd be at a disadvantage. We have to choose those partners. We're testing a dozen things any given time."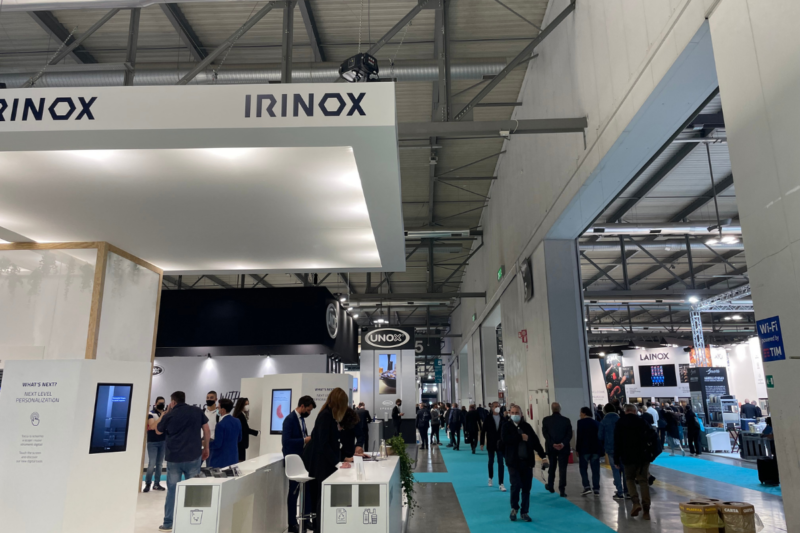 Events
HostMilano, one of the largest foodservice equipment shows in the world, kicked off today in Italy, and FER is on location.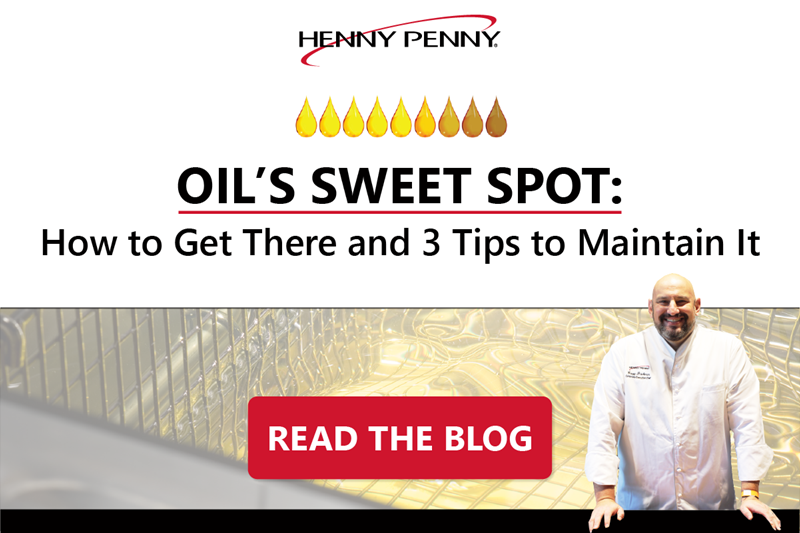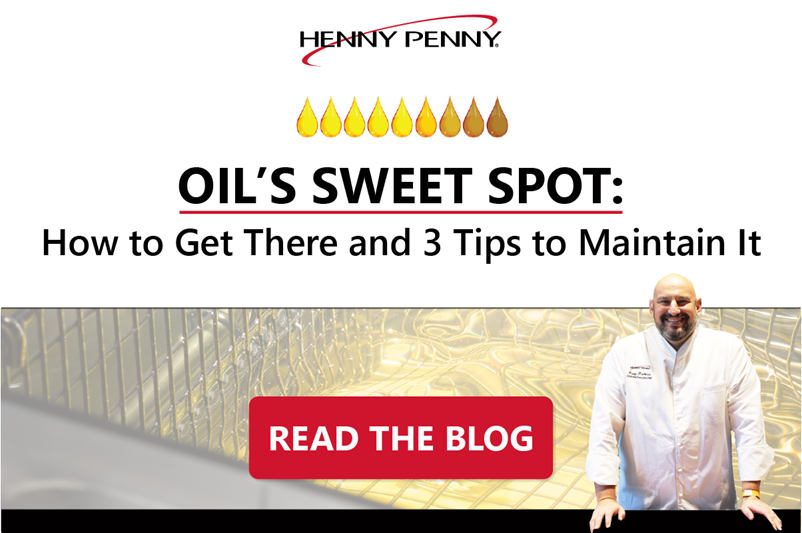 Uncategorized
Like many in the world of foodservice, you may assume that cooking oil performance is at its peak when you first start using it — but did you know there...