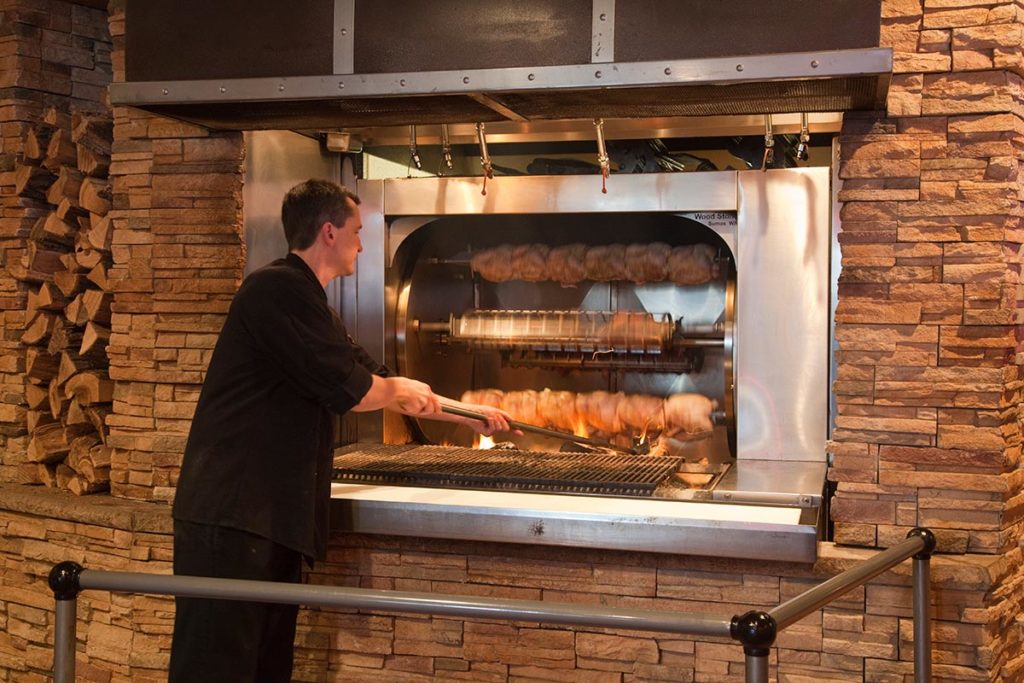 Chicken chains are booming. Chick-fil-A now ranks No. 5 within the Top 500 restaurant chains, surpassing sales for Wendy's and Burger King in 2018, Technomic reports. At the same time, consumers' demand for healthy food choices makes versatile chicken a go-to ingredient for roasting, grilling, baking or sous vide preparations. Looking to add a chicken concept to a foodservice operation? Here are the equipment pieces our panel of dealers says provide a range of options for satisfying customers today.
7.7%: Amount annual sales for limitedservice chicken chains grew in 2018 (compared with 3.9% for all limited-service restaurants).
Source: Technomic's 2019 Top 500 Chain Restaurant Advance Report
COMBI OVENS. The piece of equipment most cited by the dealers we spoke to, combi ovens match chicken's versatility with a variety of cooking styles. Roast, bake, oven fry or even smoke it. They can cook large quantities as well. "Combi ovens are the most obvious choice for both volume and healthy cooking," says Bob Kelchner of Clark Food Service Equipment.
ROTISSERIES. Not only do rotisseries roast chickens, letting fat drip off and collect at the bottom of the units, they do so in plain sight (and smell) of hungry customers. Smaller countertop units show off a few tastetempting birds while larger units roast as many as 80 at a time.
COUNTERTOP OR DROP-IN GRILLS/GRIDDLES. Grilled chicken is one of the healthiest ways to serve this popular bird, and the many available sizes and capacities of grills and griddles scale easily to meet volume needs. Countertop induction griddles radiate less heat into the kitchen while teppanyaki griddles add visual sizzle to an exhibition line and drive home a fresh-made message.
CHAR GRILLS/CHARBROILERS. Char grills and charbroilers deliver the healthy cooking advantages of grills and griddles and add authentic grill marks for an extra appetizing look. Ben Whitlock of Mobile Fixture & Equipment suggests combining a char grill with a sous vide system (see next item).
SOUS VIDE SYSTEMS. Whitlock recommends a combination of a 24-in. or 36-in. char grill with a sous vide cooking system made up of several water baths with thermal circulators, a vacuum sealer and bags. Place the raw chicken in a bag with a marinade or dry seasoning. Vacuum seal the bag and then place the chicken in the water bath to cook. Once the chicken is done cooking, remove it from the bag and finish it on the char grill to give it markings for visual appeal.
PRESSURE FRYERS. Let's face it, fried chicken remains a preference for many customers. Pressure fryers cook chicken faster at higher temperatures than open fryers. This seals in moisture without absorbing as much oil as in conventional frying.
BREADING TABLE.Breading chicken? A dedicated breading table with separate bins for breading and dipping liquid keeps things neat, contained and labor efficient.
MEET THE EXPERTS: John Janus, equipment specialist, B&G Restaurant Supply; Bob Kelchner, project executive, Clark Food Service Equipment; Christine Stubbles, foodservice equipment specialist, Myers Foodservice Equipment, Supply & Design; Ben Whitlock, president, Mobile Fixture & Equipment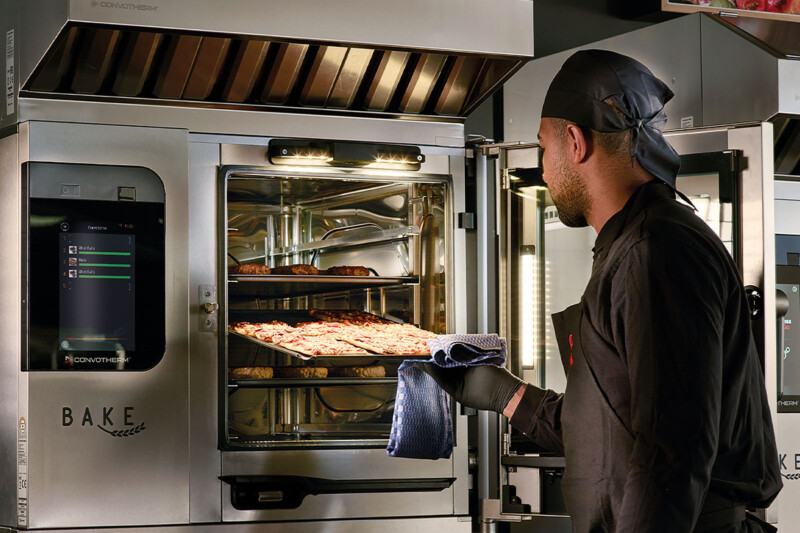 Combi Ovens
Today's combi ovens are smarter and more energy efficient, reducing the need for skilled labor and cutting utility costs.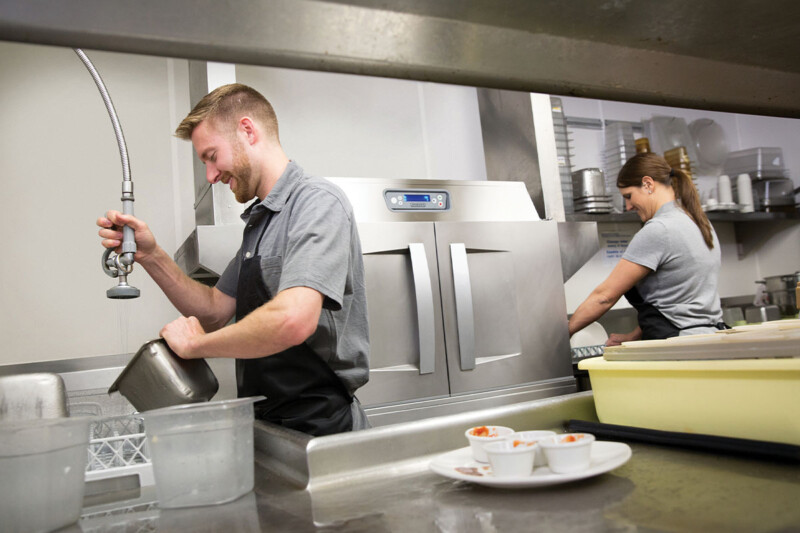 Equipment Comparisons
Forget steamy dishrooms; some of the newest rack conveyors improve environmental comfort and reduce overhead costs.