How to Spec Walk-In Coolers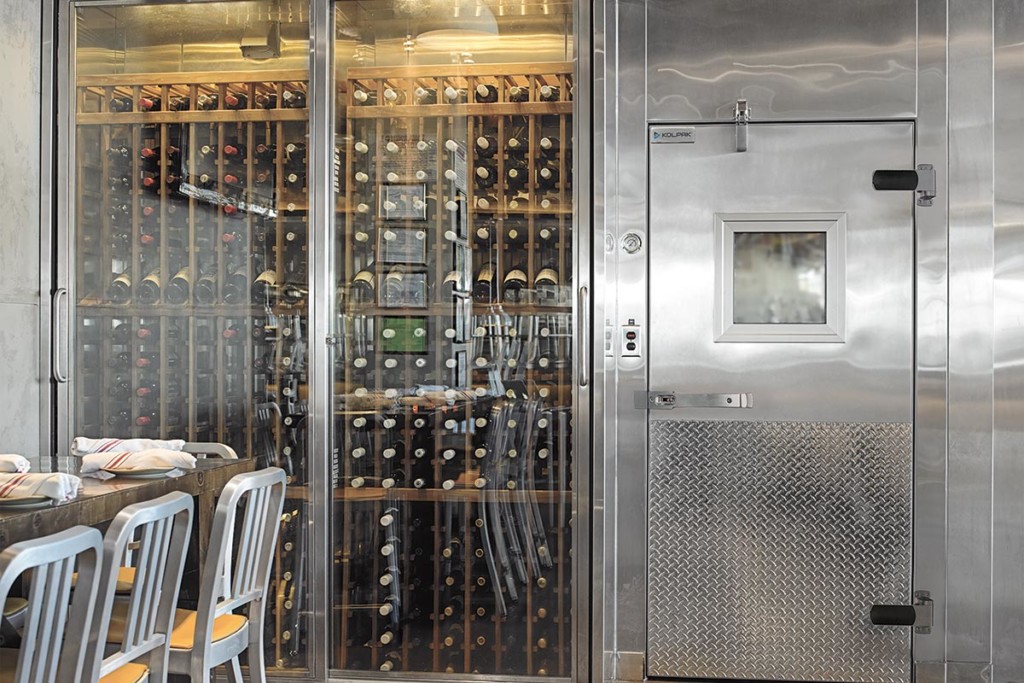 The premise of a walk-in cooler is obvious: it's a cold box for storing foods and beverages. But there's more technology in and on the box than you might think—and manufacturers have made recent advancements. Federal regulations now require newer environmentally-friendly (yet slightly less efficient) refrigerants; however, manufacturers have simultaneously reduced the electrical load needed for cold storage and thus minimized its carbon footprint. At least one supplier has further improved the efficiency and lengthened the useful life of its cold boxes with new construction methods that keep the compartment airtight and watertight even at the vulnerable points in the corner joints and around the door frame. Newer units feature door status alarms, doorframe heater wire shutoff systems, automatic temperature data recording for HACCP, even remote alarms and remote control through USB ports.
Who Needs a Walk-in and Why
There's no simple formula to determine whether a restaurant's volume, hours of operation, menu and food preparation system would merit the addition of a walk-in cold box. If meat, fish and produce arrive daily, reach-in refrigerators may provide adequate storage. But if you're finding that staff are having to replenish supplies constantly, you may want to consider a walk-in cooler for backup. (You can even add a reach-in door to the walk-in.)
Several makers note that today's greater emphasis on fresh fare has increased overall demand for walk-in coolers—and, correspondingly, reduced demand for walk-in freezers.
A reach-in cooler should be the first choice for cold storage of items that will be accessed many times an hour. If you have products that are going to be stored for days or if you're storing in bulk, then you will want to use a walk-in cooler, says one manufacturer. "The walk-in is your bank for food storage," says a sales and marketing vice president. (If you're storing items for months, you'll need a walk-in freezer.)
Why not just add more reach-in refrigerators? "If you keep adding reach-ins, you're adding more condensing units and lots of electrical service to a job site," explains one supplier's director of operations. By going to a walk-in cooler, you're cutting down substantially on utility costs—particularly since walk-ins also are much better insulated than reach-ins.
Some operators may actually require more than one walk-in cooler if they're storing a lot of beer or wine. While 35°F-38°F is a good temperature for storing multiple items together such as produce, meat, fish and beverages, a specialized beer cooler will hold the beverage at a lower temperature and a wine cooler too will provide less chill (about 50°F). If space is a concern, it's possible to site the box and condenser elsewhere in the building, or even outdoors. It's even possible to cut a door in an exterior wall to access the unit, although that would add to the cost.