Choosing Walk-In Coolers: 10 Homework Questions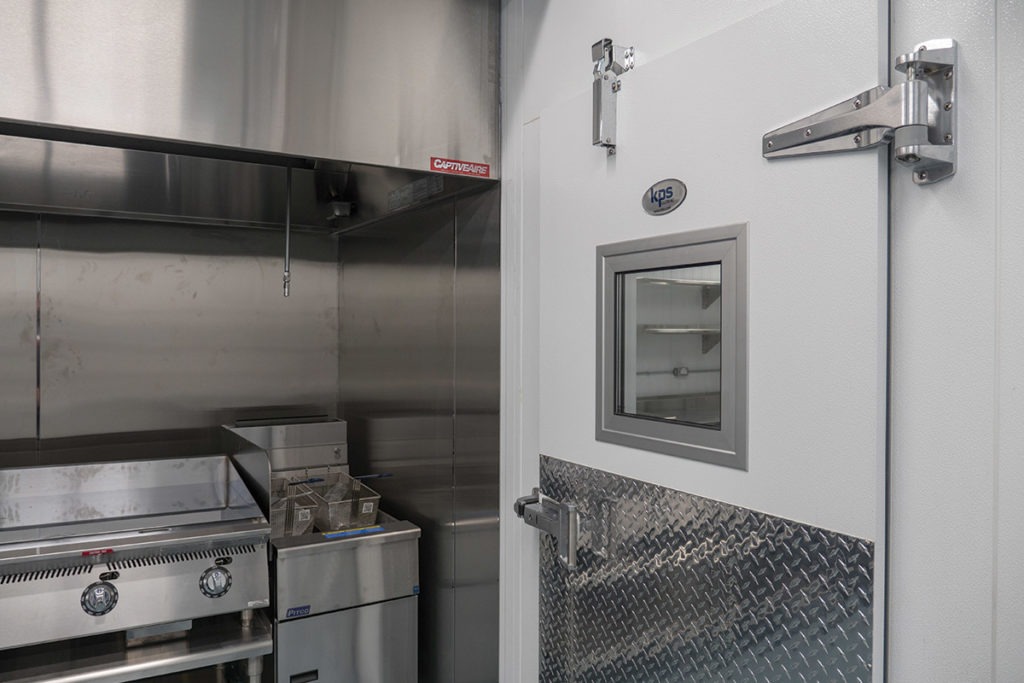 Ready to select a walk-in cooler? Start by answering the following questions before specifying a unit:
What will the walk-in store?
How much produce will come in from a refrigerated truck, and how much at room temperature? Depending on an item's density, its pack size and its temperature when it goes into the cooler, it may take longer to pull down to the correct temperature; a more robust refrigeration system may be necessary
Where will crews install the walk-in?
Take into consideration electrical service, traffic flow, ambient heat and humidity, and ceiling height (a factor that's sometimes forgotten). An outdoor unit might work unless it's an area where summers are hot and humid.
What level of walk-in construction does the operation demand?
Suppliers offer various levels of insulation and assemble joints differently.
What inside and outside panel materials are appropriate?
Galvanized steel can discolor or oxidize outdoors, for example. And while aesthetic considerations may not be important for a back-of-house walk-in, units that customers can see may require a stainless front or even a colored exterior that complements the restaurant's decor.
What door(s) do you need?
Doors receive most of the abuse of day-to-day traffic. If employees enter the walkin frequently, you may need a heavy-duty door. Walk-ins can come with an additional reach-in door and/or a view window. Don't forget the quality and design of doorhinge hardware; automatic closing devices like cam-lift hinges and a positive door closer prevent employees from accidentally leaving the door open. Kick plates on the door and inside the walk-in help prevent damage. Strip curtains or air curtains help block outside air.
What about accessories?
How much and what type of shelving will be needed? Do you need alarms? What about USB ports for temperature data capture?
Does the floor need insulation and can it handle the application's load?
If there's anything but a ground-level concrete slab beneath the kitchen—a basement, a parking garage, restrooms, a bar—the walk—in must have an insulated floor; otherwise, cold could eventually seep through the concrete beneath the walk-in, causing water condensation and structural damage. Consider the weight and frequency of traffic. If the operation will be rolling in beer kegs, using heavy-loaded carts or installing heavy shelving, a reinforced or structural floor may be needed. An interior or exterior floor ramp makes for easier access.
Will this walk-in meet future needs?
Are space requirements likely to increase? Might it be necessary to move the walk-in someday? Cam-locking panels make it easy for servicers to expand the walk-in or even dismantle and move it.
Can you get the whole package?
If the manufacturer supplies both panels and the refrigeration system, that can save a lot of time and headaches. Also, remember that on larger projects, some manufacturers can help with the walk-in system design.
What does the warranty cover?
And is there a network of local service agents? What's the turnaround time if parts must be ordered?