What to Consider When Choosing a Hearth Oven for Your Operation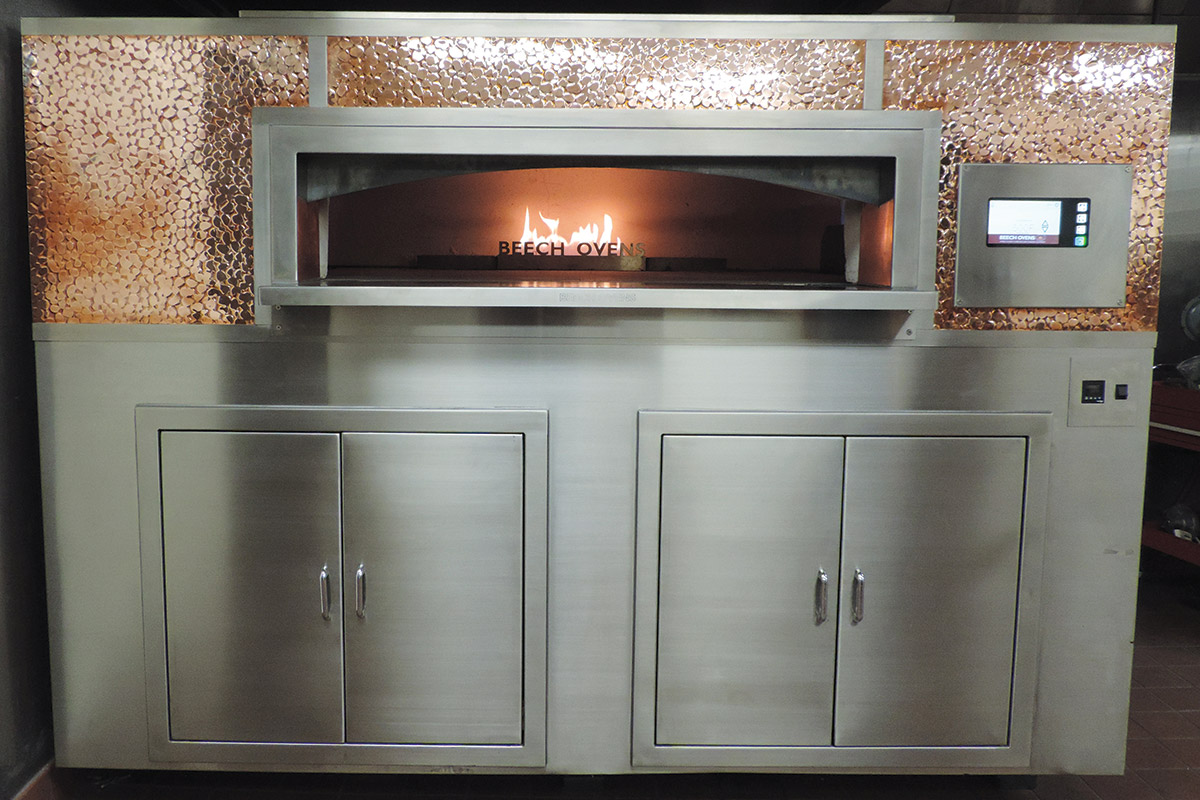 BEECH OVENS SMART OVEN REC1250
BEECH OVENS SMART OVEN REC1250
Beech Ovens offers high-production stone hearth ovens with single-cast floors and domes constructed of high-temperature refractory material offering improved thermal conductivity and abrasion resistance. Smart oven technology manages oven temperatures for ease of use. Beech Ovens can be shipped in multiple pieces allowing them to be placed in nearly any operation. Flexible design allows operators to build ovens to custom shapes and sizes. REC1250 fits eight 10-in. pizzas or six 12-in. pizzas per batch and measures 60-in.W x 42-in.D x 68-in.H. Configure the oven for wood, wood/gas combination, gas, coal or coal/gas combination.
---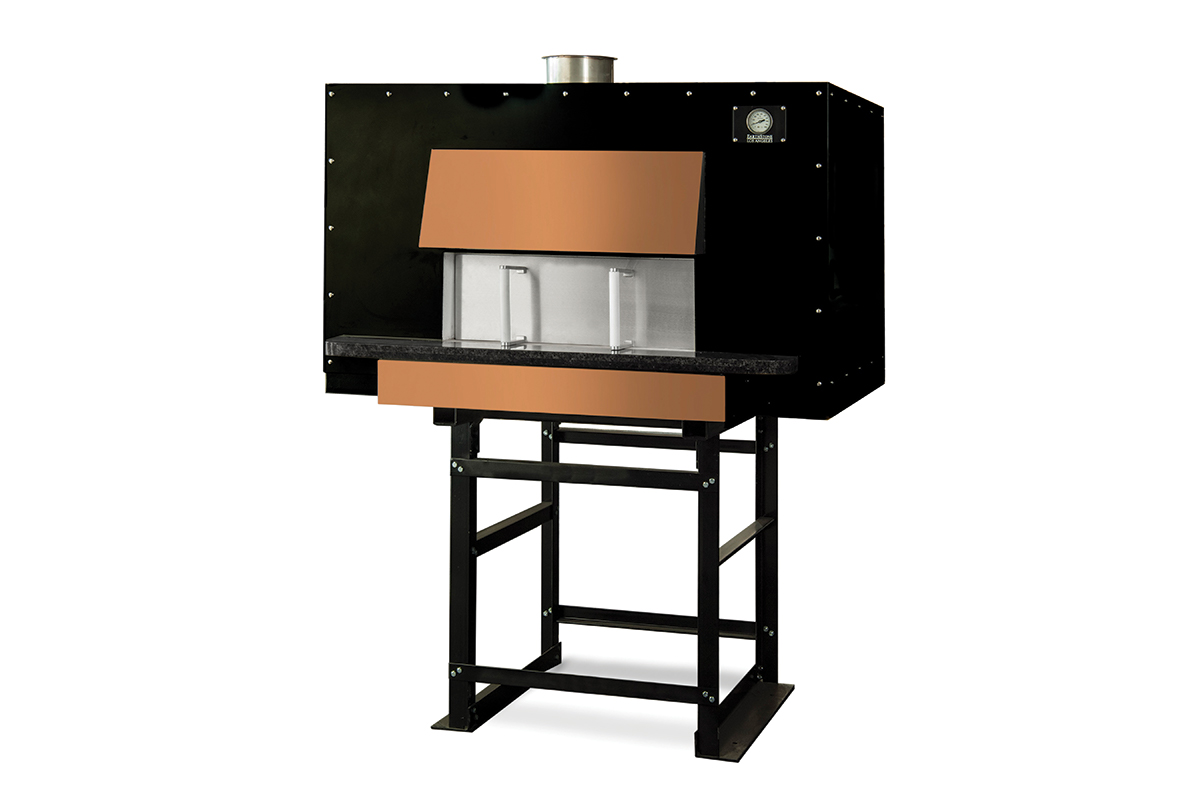 EARTHSTONE 90-DUE
EARTHSTONE 90-DUE'
This medium-capacity oven with an oval-shape interior cast body is ideal for spaces that have limited depth while still fitting into a cookline. Available in wood, gas, coal and gas/wood models, the oven's cast body is made of 4-in.- to 6-in.-thick dense, high-temperature refractory material with 80% alumina content and additional special additives that stop deterioration from acids emitted by wood combustion. Oven measures 60-in.W x 44-in.D x 76½-in.H and fits four to five 12-in. pizzas or two to three 16-in. pizzas per batch.
---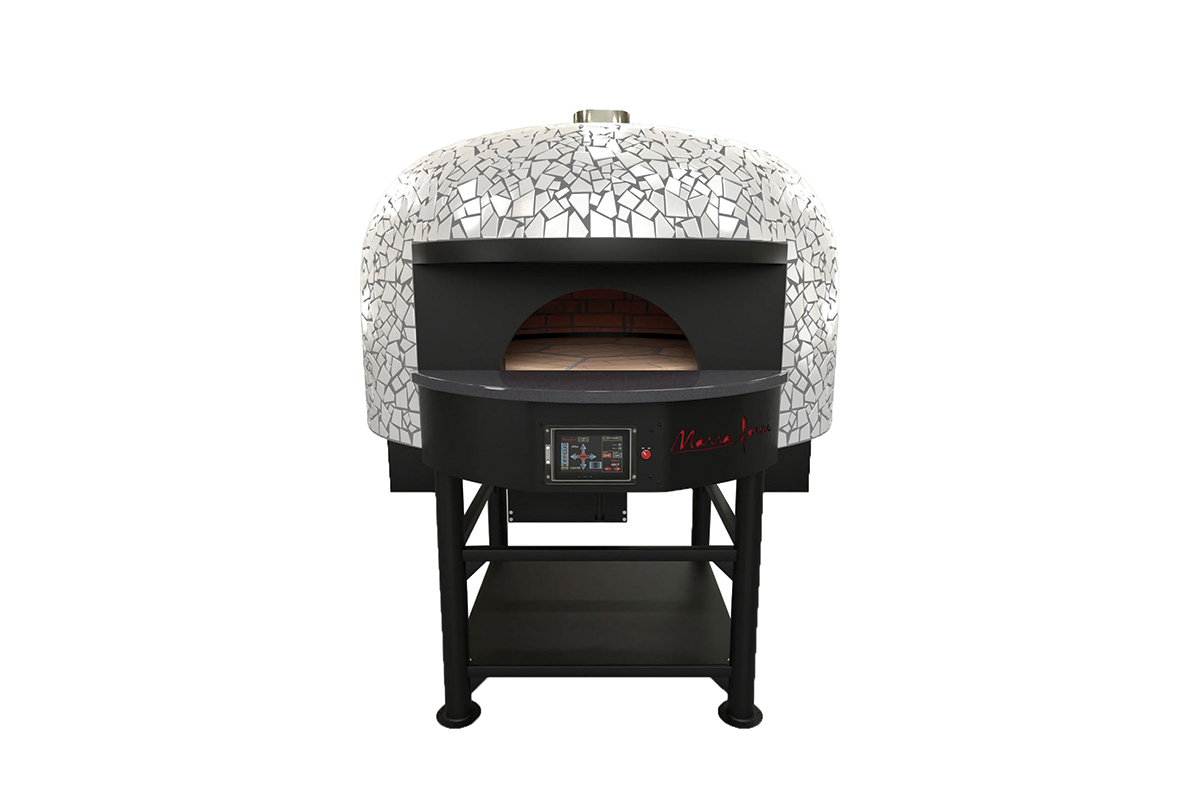 MARRA FORNI ROTATOR 110
MARRA FORNI ROTATOR 110
Marra Forni designed the Rotator 110 to accommodate high-volume pizza making. The touchscreen technology gives operators full control of functions such as temperature, deck rotation speed and direction, and auto on/off. The integrated exhaust fan also is touchscreen controlled. The oven delivers labor and energy savings thanks to better heat absorption, retention and more consistent cooking. Customize the tile to complement the design of the kitchen. Fits eight 12-in. or three 16-in. pizzas per batch and measures 681/3-in.W x 661/4-in.D x 81½-in.H.
---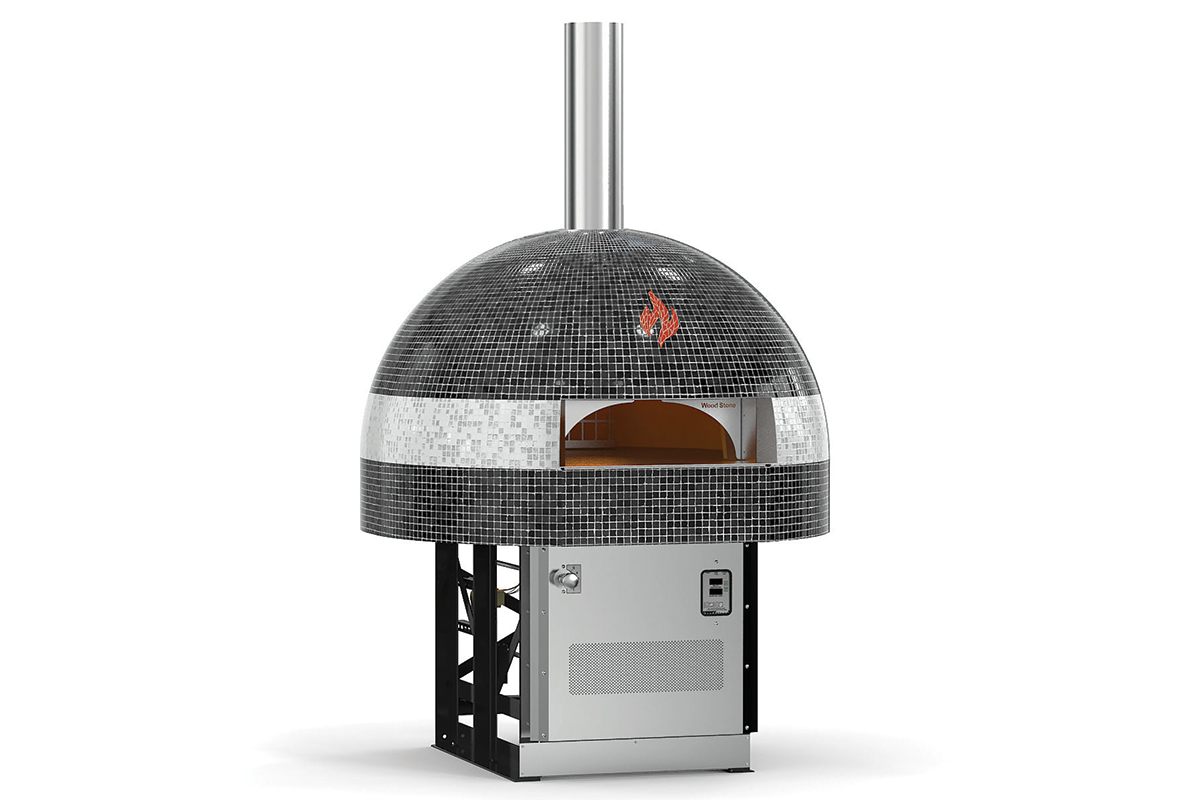 WOOD STONE TRADITIONAL SERIES 5' WS-TS-5
WOOD STONE TRADITIONAL SERIES 5' WS-TS-5
This wood-fired oven features a 4-in.-thick single-piece floor and dome for even heat distribution throughout the cooking chamber. The addition of the optional underfloor burner allows for the show of a wood fire while assisting with maintaining a consistent floor temperature during high-production times. This model is available in multiple fuel types. For difficult installations, the top and stand can be dissembled into two pieces for moving on-site. This model fits up to a dozen 10-in. pizzas or eight 12-in. pizzas per batch and measures 69¾-in.W x 73¾-in.D x 84¾-in.H.
---
It used to be you'd find hearth ovens only in pizzerias. These days, operators—from full- to limited-service—use them in a range of applications to roast and sear chicken wings, steaks and burgers as well as bake pretzels, bagels and flatbreads, in addition to plenty of pizza. Hearth cooking is an age-old technique, but a new crop of hearth ovens is making the old-world method more efficient and user-friendly.
Old Technique, New Tools
Some recent hearth oven designs have labor-saving features that lessen the chance of human error and provide more consistent results. To start, touchscreen panels (with multiple language options) display preset user recipes, time and temperature settings, burner controls and high/low flame indicators.
Another newer feature on hearth ovens is rotating decks. Instead of staff moving pies around between hot and cool zones of the oven for even baking, they can program speed, direction and bake cycles of an electrically powered rotating floor.
Other features have made it easier for staff to manage oven temperatures. Smart oven technology in gas-fired models, for instance, provides consistency via strategically placed temperature sensors that modulate the oven's radiant flames and underfloor burners.
Models with in-floor electric heating elements mark another new development and are ideal for operations in locations where gas, wood and coal are prohibited as a result of fire safety and air quality concerns.
Beyond these updated features, here are other factors to weigh when choosing a hearth oven for your kitchen.
Capacity Considerations
To figure out what capacity your operation requires in a hearth oven, consider how much of your menu the oven will cook, the size of the food, its bake time and your maximum output needs, making sure to account for takeout and delivery orders. If you'll be baking a high volume in the oven, you might want to consider models that have multiple openings instead of one to expedite how food is passed into and out of the oven.
Specify a model that has about a 15% larger capacity than your current output needs so that your operation has room to expand in quantity and menu versatility. Otherwise, if you overload certain hearth ovens past their capacity, you could potentially slow down the bake time as the cold food draws heat out of the hearth floor, ultimately lowering cooking temperature. That said, hearth ovens are large pieces so you may have to balance your capacity needs with the physical space available for the oven and any required venting.