What to Consider When Choosing a Hearth Oven for Your Operation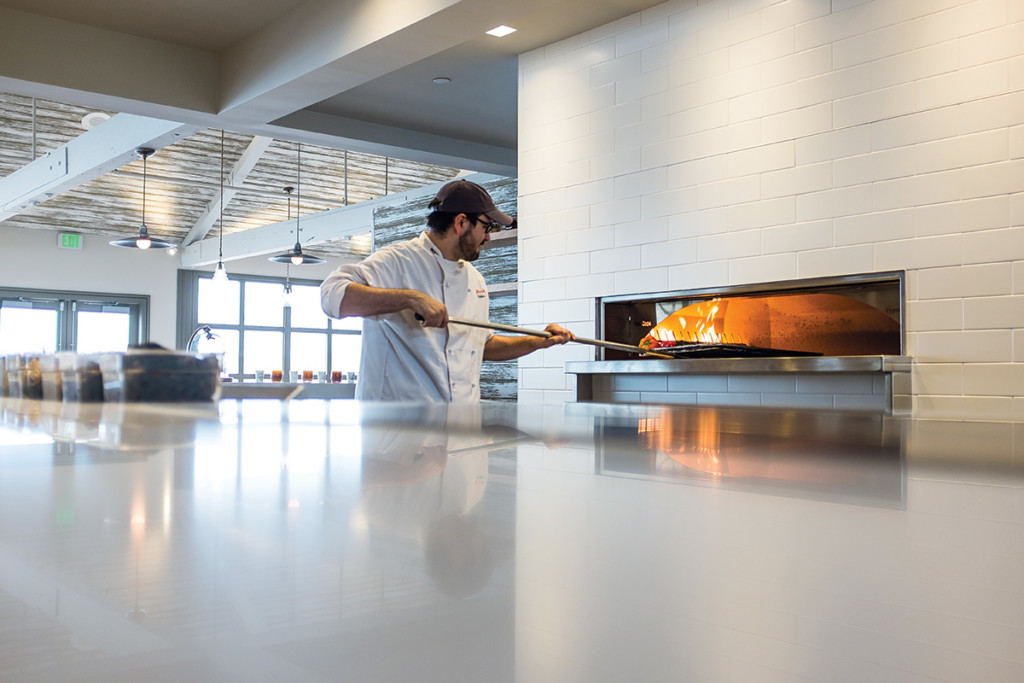 It used to be you'd find hearth ovens only in pizzerias. These days, operators—from full- to limited-service—use them in a range of applications to roast and sear chicken wings, steaks and burgers as well as bake pretzels, bagels and flatbreads, in addition to plenty of pizza. Hearth cooking is an age-old technique, but a new crop of hearth ovens is making the old-world method more efficient and user-friendly.
Old Technique, New Tools
Some recent hearth oven designs have labor-saving features that lessen the chance of human error and provide more consistent results. To start, touchscreen panels (with multiple language options) display preset user recipes, time and temperature settings, burner controls and high/low flame indicators.
Another newer feature on hearth ovens is rotating decks. Instead of staff moving pies around between hot and cool zones of the oven for even baking, they can program speed, direction and bake cycles of an electrically powered rotating floor.
Other features have made it easier for staff to manage oven temperatures. Smart oven technology in gas-fired models, for instance, provides consistency via strategically placed temperature sensors that modulate the oven's radiant flames and underfloor burners.
Models with in-floor electric heating elements mark another new development and are ideal for operations in locations where gas, wood and coal are prohibited as a result of fire safety and air quality concerns.
Beyond these updated features, here are other factors to weigh when choosing a hearth oven for your kitchen.
Capacity Considerations
To figure out what capacity your operation requires in a hearth oven, consider how much of your menu the oven will cook, the size of the food, its bake time and your maximum output needs, making sure to account for takeout and delivery orders. If you'll be baking a high volume in the oven, you might want to consider models that have multiple openings instead of one to expedite how food is passed into and out of the oven.
Specify a model that has about a 15% larger capacity than your current output needs so that your operation has room to expand in quantity and menu versatility. Otherwise, if you overload certain hearth ovens past their capacity, you could potentially slow down the bake time as the cold food draws heat out of the hearth floor, ultimately lowering cooking temperature. That said, hearth ovens are large pieces so you may have to balance your capacity needs with the physical space available for the oven and any required venting.