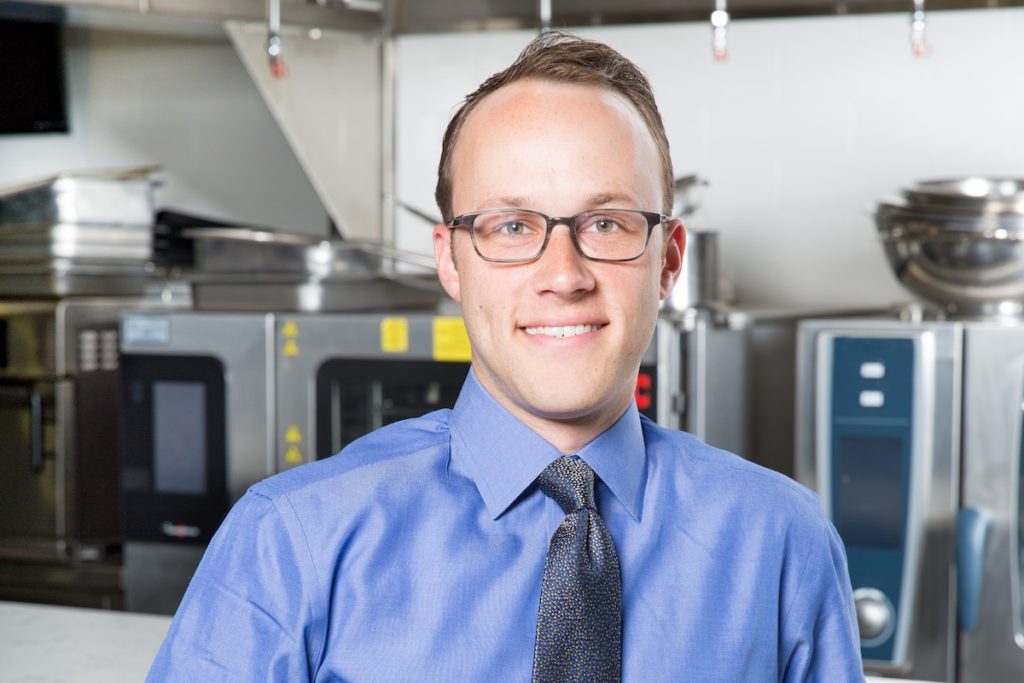 Good talent is hard to find. Ask anyone in the foodservice equipment industry—or any industry, for that matter.
Yet Lancaster, Pa.-based Clark Associates, North America's No. 2 foodservice equipment dealer, has developed a knack for finding, cultivating and growing young talent.
It's a tradition that Gene Clark, son of current president Fred Clark and grandson of one of the co-founders, wants to continue when he takes over the CEO role from his father in January.
At 34, he's only slightly above the 27-year-old average age of the company's 3,000 employees, who are spread among 10 states. But he's grown up in this family business. He worked in the warehouse during middle school. As a student studying business at Lancaster's Franklin & Marshall college, he came back to work in the equipment and contract division during his summer breaks.
During the time he's been there, the company has achieved tremendous growth. Clark was named a Foodservice Equipment Reports 2019 Young Lion, which recognizes food equipment professionals whose early achievements signal major influence in the years to come.
We asked him his secrets for recruiting talent in the foodservice equipment and supplies business (his first hint: tell people what foodservice is) as well as what operators should be thinking about when it comes to equipment in 2020:
Clark is a big company, so break it down for us.
There are three main channels to sell equipment and supplies. The cash-and-carry model called the Restaurant Store. The e-commerce model called the Webstaurant Store. And then our specialty channels group that go after niche-type operators [that comprise] four companies: Clark Food Service Equipment, Eleven Four Hundred, Inc., Clark National Accounts is our chain division and Hometown Provisions is our local food broadline distribution in central Pennsylvania.
Clark has a relatively young workforce. What are some ways you attract younger talent?
We do a lot of college recruitment. We were at over 140 recruitment events in 2018. We work with about 60 schools and colleges in the areas we operate in. We also do a lot with our internship program. This past summer we had 60 interns.
How do you get campuses involved?
We have an ambassador program. We try to get a team of current company employees to serve as ambassadors to their alma mater. We have 180 employees that serve as ambassadors. It's their job to really get our company name out and about on the campuses that they graduated from. They're meeting with their old professors and having classes come and visit with us. We go to their campuses and give lectures.
What's the big challenge for recruiting in the foodservice equipment industry?
When you're talking to someone about their career, they're thinking about going into medicine, or I'm going to law, construction, education, whatever. No one ever says, 'You know, I'm going to go into foodservice distribution.' Because no one knows what that means. So we have to start by explaining that.
Do you have a quick elevator pitch to explain the industry?
My number one thing is that you have to promote your company, not the industry. I have a lot easier time promoting the virtues of my company, not the industry. I can control that. I don't think they go to work for an industry they go to work for a­­­­­­­­­ company. That being said, we work in a pretty cool industry.
Do you find that people are increasingly looking to company culture when choosing where to apply?
People definitely want a feeling of purpose and ownership, control and flexibility, work-life balance.
Can you think of an employee that embodies Clark's culture?
There's a guy in our warehouse named Doc. He prepares the equipment to go out on installation jobs. When you have sheet metal, there is a protective plastic that goes on during the manufacturing process. Then, when you're ready to [install] you peel that stuff off. If you do it for a whole summer, the tips of your fingers will wear off. But Doc invented this roller machine, where it takes him 10 seconds to peel off an entire side. It would take someone else one minute. When you're doing that on thousands of pieces of equipment, it really adds up. It's an example of how we try to empower people act with an entrepreneurial spirit and with an ownership mindset. He doesn't have to go through a bunch of approvals and red tape and blah, blah, blah. If you think there's a better way to do something, do it. We'll support you.
But how do you introduce innovation to a company or industry that is so well established?
The author Jim Collins [Good to Great; Built to Last] talked about firing bullets before cannonballs. If you have an idea, rather than watching a cannonball, fire some bullets to see if there's anything to it. So, instead of having 10 ideas and only launch one of them, we try to fire lots of bullets all the time to see what's going to work.
Can you think of an example?
Yes, the idea in general of selling expensive high-tech equipment online. Twenty years ago, it was you can't sell the refrigerator online, that's ridiculous. Now it happens all the time. Today, it's more like combi ovens. That's heavy equipment and it's technical, [with] computer and data ports and all that. What we're finding is that we can sell that online if you have the proper tools … and having specially trained customer service representatives, having certain accessories in filters on the checkout screen so customers can get an on-site demo scheduled, those are things we're doing—small experiments that build on themselves.
Any bullets that didn't hit their mark?
Luckily, I can't think of that many. A couple years ago, we tried to do video chat stuff. The idea was that if you were on customer service [page] you could talk to face-to-face with a customer service rep. Amazon had a similar service. I think they canned it. I don't know if we even still offer it. I just know it never took off. You might have thought that was definitely the next thing. It wasn't. And it isn't. But, hey. No harm no foul. It wasn't a huge investment for us.
Looking ahead to 2020, what should operators be thinking about?
In general, something no one can give you an answer on is price increase. Whether its rising commodity costs, tariffs, labor, rising …. everything. My advice to an operator is that if you're looking to make a large investment in equipment in the next year, you should really start to negotiate your pricing now, and get it locked in. I'm not going to say it's going to go up, but no one is confident enough. I know I'd rather negotiate now. That security may be important.
Is there one lesson that your dad taught you about leadership that you take to heart?
Yes, the lesson about business is you have to constantly innovate and think with an entrepreneurial eye. That's risk-taking. That's disrupting yourself. The experimentation. That, in a nutshell, is what has made us what we are, and that's certainly a testament to him.
This interview was condensed and edited for clarity.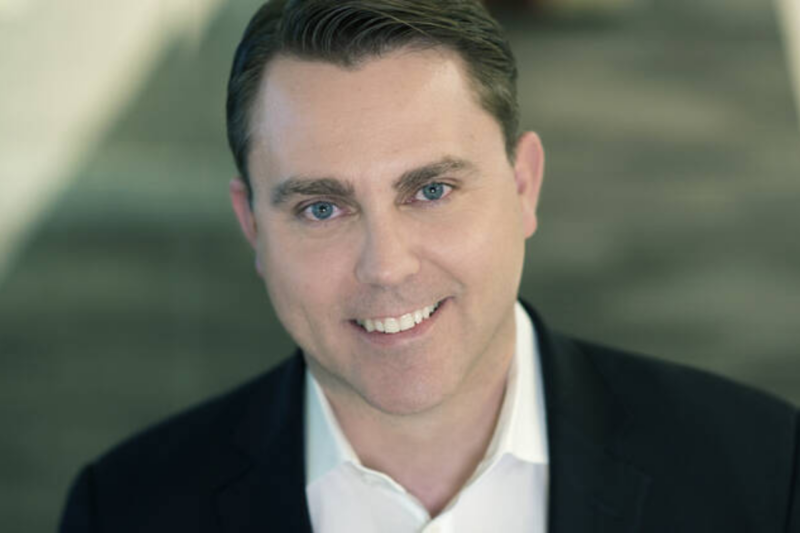 Appointments
The eating and drinking destination Time Out Market has appointed Jay Coldren to the newly created role of COO of the Americas.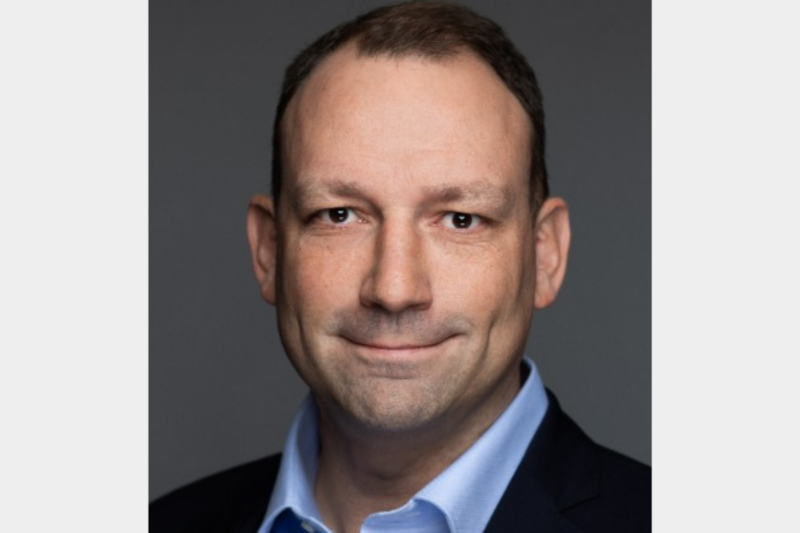 Appointments
Papa John's International has promoted Max Wetzel to executive vice president and COO.