How to Run a Gold Medal-Worthy Kitchen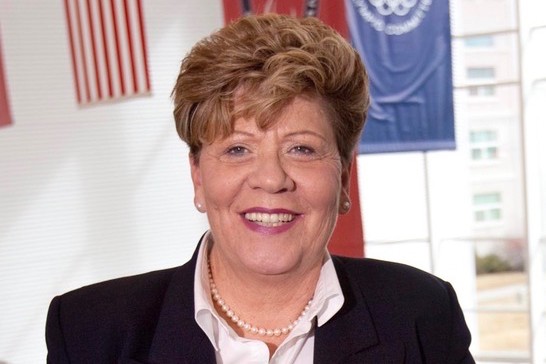 If they handed out gold medals for kitchen operations, Terri Moreman, the just-retired director food & nutrition services for the United States Olympic and Paralympic Committee, would be at the top of the podium.
After 32 years with the USOPC, she's been involved with 16 Olympic Games and other international sporting events. Her job description, put simply: Make sure American athletes were well-fed and ready to win.
This year, she will be the keynote speaker at the Multiunit Foodservice Equipment Symposium, sponsored by Foodservice Equipment Reports. We asked her to share some of her hard-won wisdom on running a kitchen, sourcing equipment and her advice for those entering foodservice.
You've just retired as the director of food and nutrition services after 32 years with the United States Olympic and Paralympic Committee. Can you tell me some of your duties?
Although I've recently retired, I made arrangements to be available for consultation with the USOPC team. I had the training center in Colorado Springs, which is the flagship. That's where I started out. And there's a training center in Lake Placid, New York and one in Chula Vista [near] San Diego. I had oversight for those particular food operations, where we have athletes train on a daily basis, it's not every four years. For the Olympics, the Pan American Games, and World University Games and a number of games that were worldwide, I would set up a high-performance training center dining operation. We want to make sure there's consistency in [athletes'] diet all through their competition. After they've competed and they've that eighth medal around their neck they can go and try scorpion on a stick, but not before.
How did you scout the locations for the dining in foreign countries?
The organization finds a particular location because they had to have training capabilities, be close to the village, and it must be easy for them to access. Once they selected the site, I had to go in there and wave the magic wand…removing equipment we didn't need, installing equipment and finding the contractors. I was responsible for getting those sponsored products, handling all the custom issues of moving product around the world.
What was your budget?
The training center in Colorado is $3.5 million approximately. Lake Placid, a couple of hundred thousand. And Chula Vista, another quarter of a million. Those just are the foodservice operations.
How far in advance do you need to start planning for an Olympic game?
I'm going in about two years ahead of time.
For the Tokyo Olympics Games in 2020, you're designing a legacy kitchen. What is that?
That's what kitchens are called in other countries because, in most places, we leave them as a community effort in being good partners.
Do you plan differently when building a legacy kitchen?
Not really. [The community] is so ecstatic to get state-of-the-art equipment, they're willing to take whatever we leave behind. Ninety-nine percent of the time we're bringing convection ovens into an operation. We're putting all-new gas burners. We're putting charbroilers, which they may not have. We're putting in a dishmachine. We're putting in new flooring. We're putting in all kinds of reach-in coolers and freezers and service counters. In Tokyo, we're putting in new dining room furniture, new equipment in the kitchen.
How do you even start building a kitchen so far away?
In Tokyo, I had an equipment budget of approximately $150,000. With that as my guide, I interviewed kitchen contractors, did homework and identified someone who has built restaurants in the Tokyo area. I met with that person, invited him to the location where we would be gutting —this particular Japanese restaurant—and building it out. And at the time, I actually invited him to NAFEM, and he was [already] going to the NAFEM show. He was educated in the United States and understood the culture. I've always met the right person at the right time at the right place.
What do you attribute that serendipity to?
Networking. It takes a tremendous amount of networking. I'll give you an example. In 2015, I set down at the NRA show for a beverage break and said hello to a gentleman and a young lady sitting next to me and found out they're equipment distributors in Brazil! That helped me to connect with potential vendors in Brazil. One time, I was at the Hilton in Chicago. I heard a guy speaking Russian behind me—turns out he was an equipment manufacturer in Russia. And that helped me with Sochi games. And my relationships with IFMA [International Facilities Management Association], IFDA [International Foodservice Distributors Associations], NAFEM, all these groups. When you're building relationships, it's much easier to do business. You always know someone in this business that can help you. You've just got to be open and engaged where you can find that connection.
How do you specify the equipment you're looking for?
I know the kind of equipment I'm looking for. I research what I'm interested in, so my first question is always is it available where I need it. The second, is what kind of support will I have I where I'm going. Can I get it locally, and if not, what's it going to take to get it there? And can I ensure it's going to work—is the power source going to be compatible? In some cases, I've actually rented equipment, if it's a prefab building and a temporary situation. So it comes in, they set it up. We'll lay out the design—where we want the oven, where we want the ranges, where we want dish machine, and the rental company will install it.
What's it like during the Olympics? What is the first thing that you think about when you wake up?
It's what we call Games Mode. The first thing I think about is my team and my staff. And I'm thankful for them. And I always think of ways to help them achieve their goals and for the team to achieve their goals. Not only for that day, [but also] preparing them for the next games. Making sure everyone is taken care of on the team, so they can do what they have to do.
Well, if you had to give yourself a gold medal your job over the years, what would the event be?
I would say saving the life of an athlete. Yeah, I actually did at one time. I had a foreign athlete come into the dining room—this is in my earlier years—and he just went right under the booth. He was an athlete, a cyclist from another country. He was dehydrated. This kid could have died on the blacktop as soon as he left the training centers. I immediately secured that particular tray of food, covered it up and called sports medicine and 911. And I was recognized by the Olympic Committee for saving a life. We have to be prepared for the unexpected and make sure our staff knows how to respond in case of an emergency.
What's your biggest piece of advice for your successor?
Take care of the people, and they'll take care of you. And invest in them. You're only as good as the people behind you. One thing they don't teach you at a university: relationship building. And if you can build relationships, you can do anything.
Terri Moreman is the keynote speaker for the 2020 Multiunit Foodservice Equipment Symposium. Get full details and register here.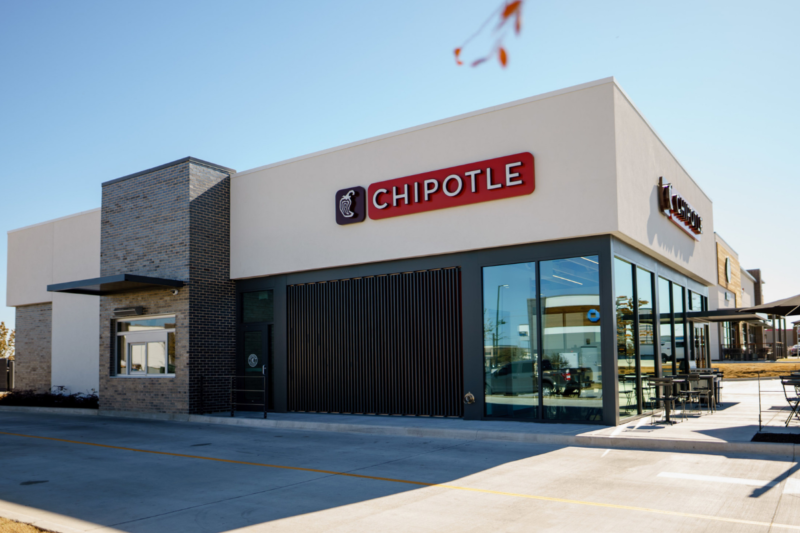 Company News
Despite not yet recovering all its in-store sales, periodic staffing challenges, menu price hikes and supply chain disruptions, Chipotle Mexican Grill had a record third quarter, bringing in $2 billion...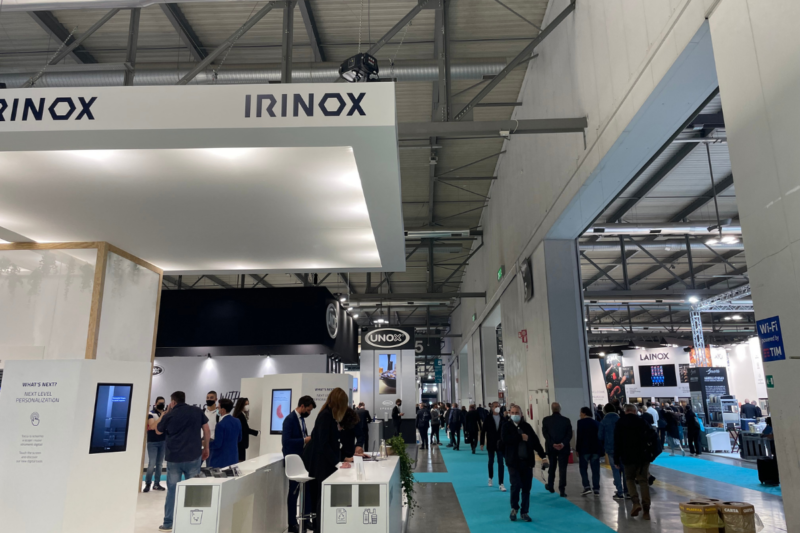 Events
HostMilano, one of the largest foodservice equipment shows in the world, kicked off today in Italy, and FER is on location.