Sizing Up Mini Combi Ovens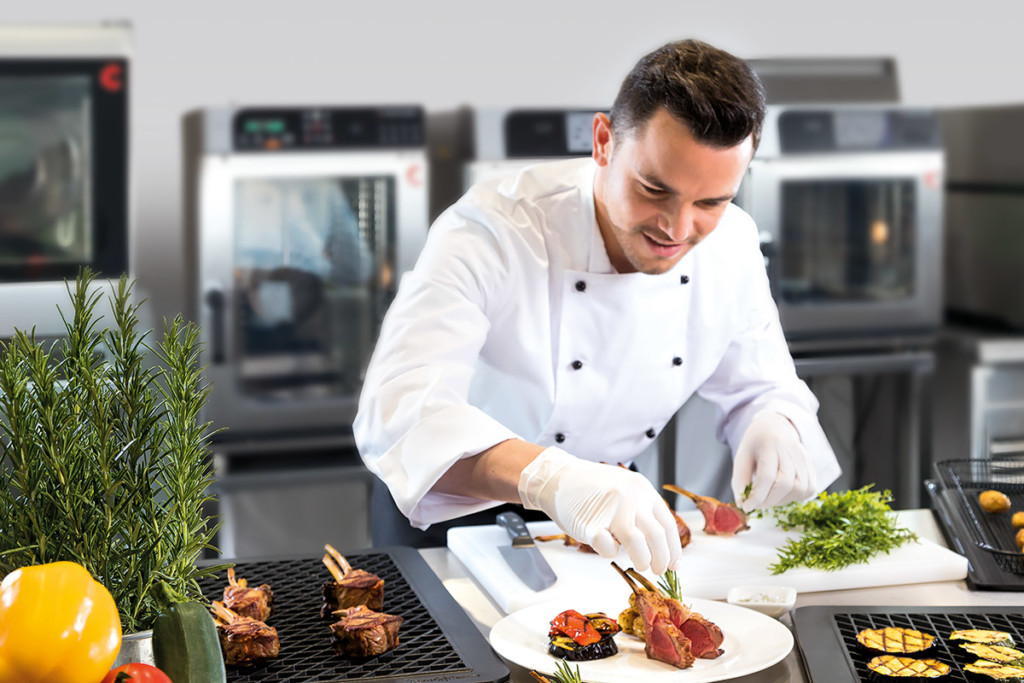 With the foodservice industry evolving faster than ever before, it was inevitable that the combi oven—the multi-use miracle of the commercial kitchen—would be slotted into more applications and enlisted to do new jobs.
The mini combi oven category eables foodservice beyond the standard restaurant kitchen. These small, countertop units are proliferating in convenience stores, supermarkets, ghost kitchens, catering operations, coffee shops, bars, food trucks, corporate dining rooms, college food courts, nursing homes, stadiums, conference centers—anywhere there's a call for steamed, roasted or baked foods, even in small quantities.
In many cases, ventless hoods (sometimes integrated with the combi) allow the unit to be run anywhere there's access to electricity and water, without the need for a conventional Type I hood overhead. Some mini units are UL-listed for vent-less operation even with no hood. (Local codes prevail; check with your local inspector before purchase.)
"You would be surprised how many items you can cook simultaneously," says one corporate chef, speaking to the fact that many combis—even mini models—allow for different foods to be cooked on separate shelves with various cook times. "Breakfast programs in convenience stores are now in a perfect situation to create an egg sandwich, with eggs, bacon and hash browns all done in the same configuration." Because the combi can keep up with variable cooking demands throughout the day, there's little or no need for additional holding equipment, which can eat up valuable space.
That's not to say that mini combis aren't popping up in traditional restaurant kitchens, as well. In fact, with square footage at a premium, they're stacking up. "A stack configuration gives twice the cooking flexibility in the same footprint and under the same recirculating hood," says a resource manager at one manufacturer. "Two stacked combis are more versatile than one tall unit," this expert argues: "You can be steaming or grilling in one mini combi, and proofing and baking in the other at the same time."
Mini combis also can be placed on a back counter or built into a wall. A combi that floats in the wall frees up counter space at a work station.