Sizing Up Mini Combi Ovens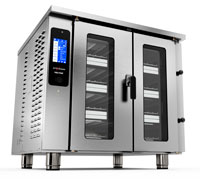 ALTO-SHAAM
Alto-Shaam's smallest Combitherm oven, the CT Express, has the ability to bake, steam, poach, grill, braise, oven fry, smoke and more. The EcoSmart design uses less electricity than competitive models, according to the company. Reduce labor and improve safety with automatic self-cleaning. The CTX4-10E accommodates up to 10 half-size sheet pans or five full-size hotel pans; exterior dimensions are 24⅜-in.W x 37¼-in.D x 33½-in.H. Units come with an optional ventless hood.
---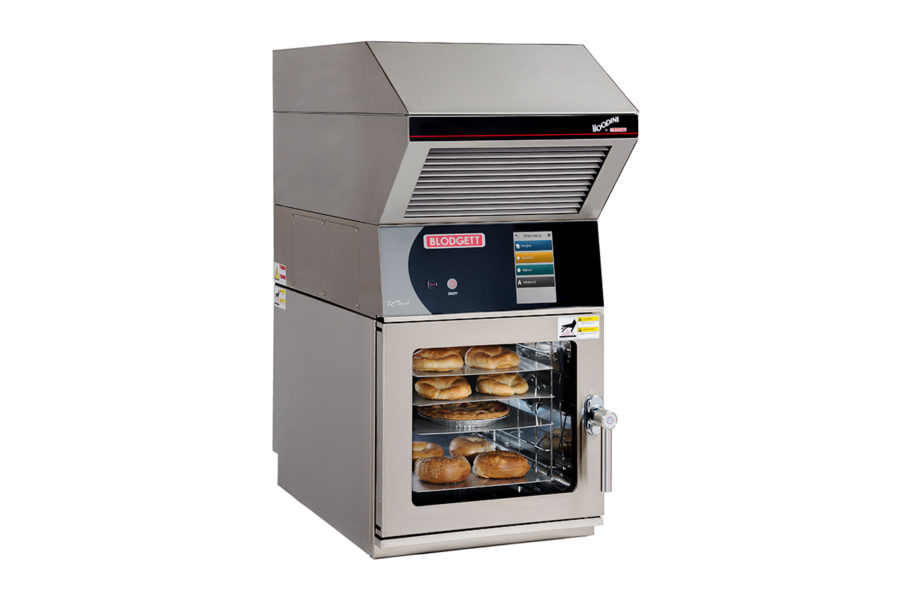 BLODGETT
Measuring only about 20-in.W x 32-in.D x 27-in.H, the BLCT-6E combi oven fits into narrow spaces. It holds five 12 x 20 (2-in.D) or four 12 x 20 (2½-in.D) hotel pans. From the easy-to-clean glass and stainless surfaces to the long-lasting components inside, the combis offer reliability, long service life and low energy consumption. The optional Hoodini ventless system combines a catalytic converter and a condensate hood and doesn't require a filter.
---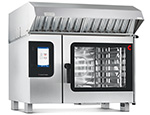 CONVOTHERM
Convotherm's mini combi oven series features more than 10 versions (three different sizes) to meet a range of needs. All have a width of 20¼ in., which means they can fit anywhere space is at a premium. Features include easyStart (automatic cooking with product profile), Press&Go (automatic cooking using quick-select buttons) and the ConvoClean system (fully automatic cleaning). The mini eT 6.10 holds four 12 x 20 steam table pans at 2½-in.D; it measures about 36-in.D x 33-in.H.
---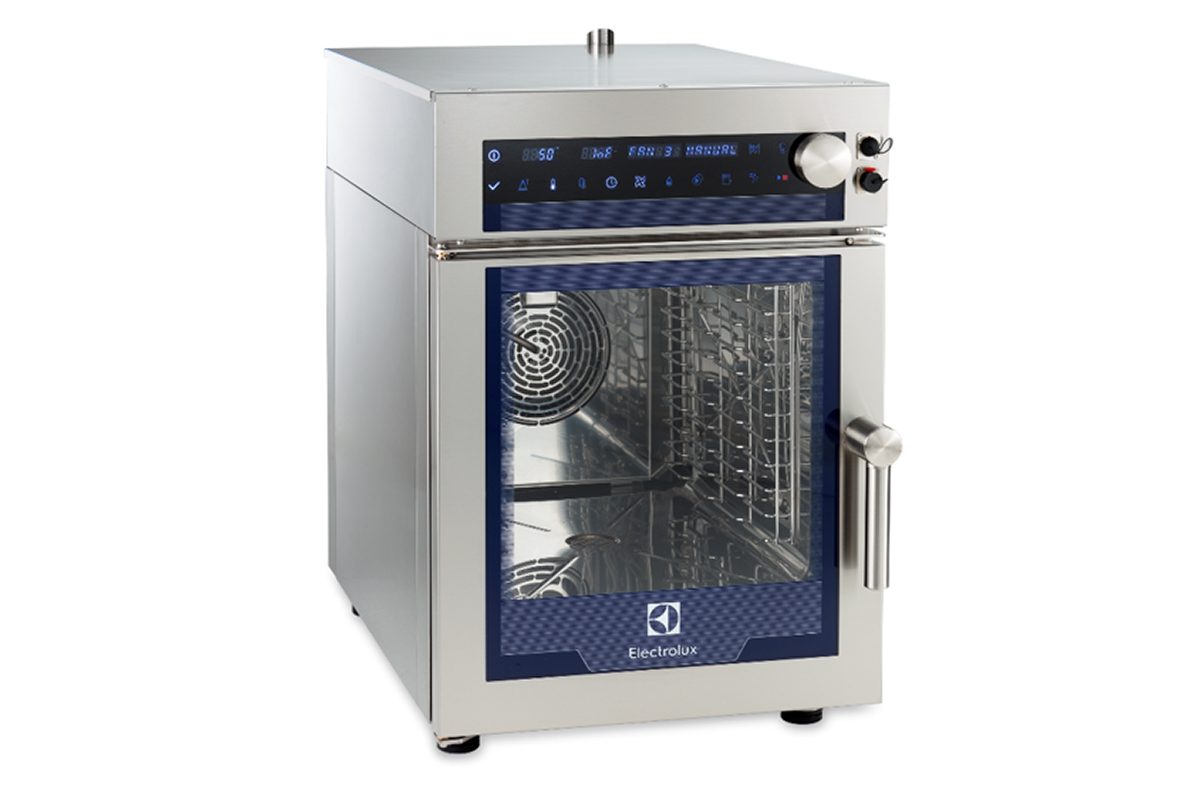 ELECTROLUX
Available in June 2020, the MultiSlim is an eco-friendly, compact, robust combi oven from Electrolux Professional. Holding up to six 12 x 20 hotel sheet pans, the combi oven works well for kitchens with a small footprint or to complete cooking-suite projects. It measures about 20-in.W x 32-in.D x 30-in.H.
professional.electroluxusa.com
---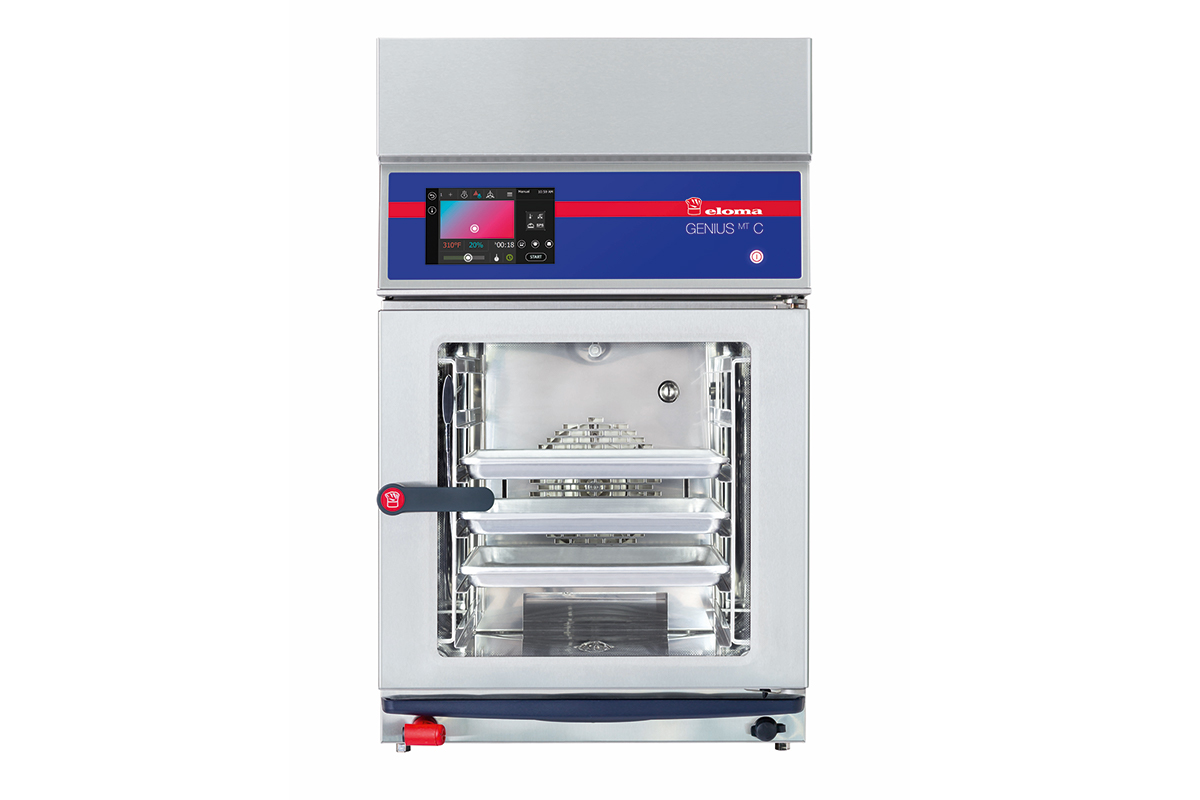 ELOMA
The Genius MT C1-1 is a boilerless, 20½-in.W, full-feature combi oven. The capacity of six half-size sheet pans (18 x 13) or five 12 x 20 steam table pans enables high-volume production in tight spaces. Stackable and fitted with the optional condensation hood, the GMT C1-1 is the ideal multifunction tool for busy small kitchens and stores. Additional features include an intuitive touch screen and standard AutoClean function. Unit measures 31¾-in.D x 33½-in.H.
---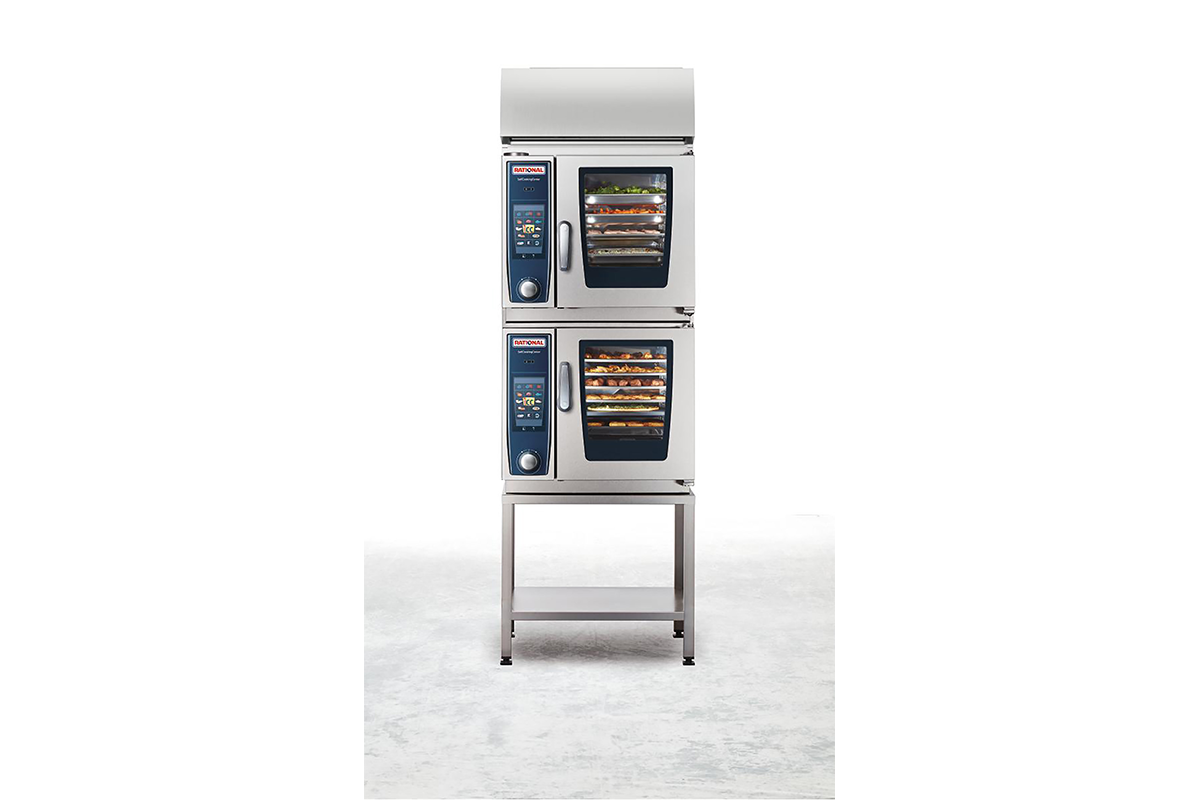 RATIONAL
The SelfCookingCenter XS ensures quality and efficiency with intelligent assistance, dynamic air circulation for consistency without supervision and a fresh steam generator with no buildup of limescale. Automatic cleaning can be done at any time, even overnight. A single unit accepts three Gastronorm 2/3 (1½ in.) or Gastronorm 2/3 (2½ in.) or four half-size sheet pans, and measures 25¾-in.W x 21⅞-in.D x 22⅜-in.H. Two stacked units are pictured.
---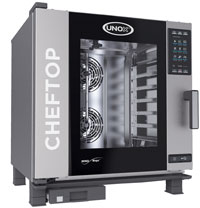 UNOX
CHEFTOP MIND.Maps Plus Compact is the ideal solution for professional kitchens requiring maximum performance in the smallest footprint. Use the combi oven for grilling, frying, roasting, browning, smoking, steaming and much more. SENSE.Klean is an automatic washing system based on actual oven use. Model measures 21-in.W x 34-in.D x 25½-in.H and holds five trays Gastronorm 1/1.
---
With the foodservice industry evolving faster than ever before, it was inevitable that the combi oven—the multi-use miracle of the commercial kitchen—would be slotted into more applications and enlisted to do new jobs.
The mini combi oven category eables foodservice beyond the standard restaurant kitchen. These small, countertop units are proliferating in convenience stores, supermarkets, ghost kitchens, catering operations, coffee shops, bars, food trucks, corporate dining rooms, college food courts, nursing homes, stadiums, conference centers—anywhere there's a call for steamed, roasted or baked foods, even in small quantities.
In many cases, ventless hoods (sometimes integrated with the combi) allow the unit to be run anywhere there's access to electricity and water, without the need for a conventional Type I hood overhead. Some mini units are UL-listed for vent-less operation even with no hood. (Local codes prevail; check with your local inspector before purchase.)
"You would be surprised how many items you can cook simultaneously," says one corporate chef, speaking to the fact that many combis—even mini models—allow for different foods to be cooked on separate shelves with various cook times. "Breakfast programs in convenience stores are now in a perfect situation to create an egg sandwich, with eggs, bacon and hash browns all done in the same configuration." Because the combi can keep up with variable cooking demands throughout the day, there's little or no need for additional holding equipment, which can eat up valuable space.
That's not to say that mini combis aren't popping up in traditional restaurant kitchens, as well. In fact, with square footage at a premium, they're stacking up. "A stack configuration gives twice the cooking flexibility in the same footprint and under the same recirculating hood," says a resource manager at one manufacturer. "Two stacked combis are more versatile than one tall unit," this expert argues: "You can be steaming or grilling in one mini combi, and proofing and baking in the other at the same time."
Mini combis also can be placed on a back counter or built into a wall. A combi that floats in the wall frees up counter space at a work station.