State of the Foodservice Equipment Industry 2020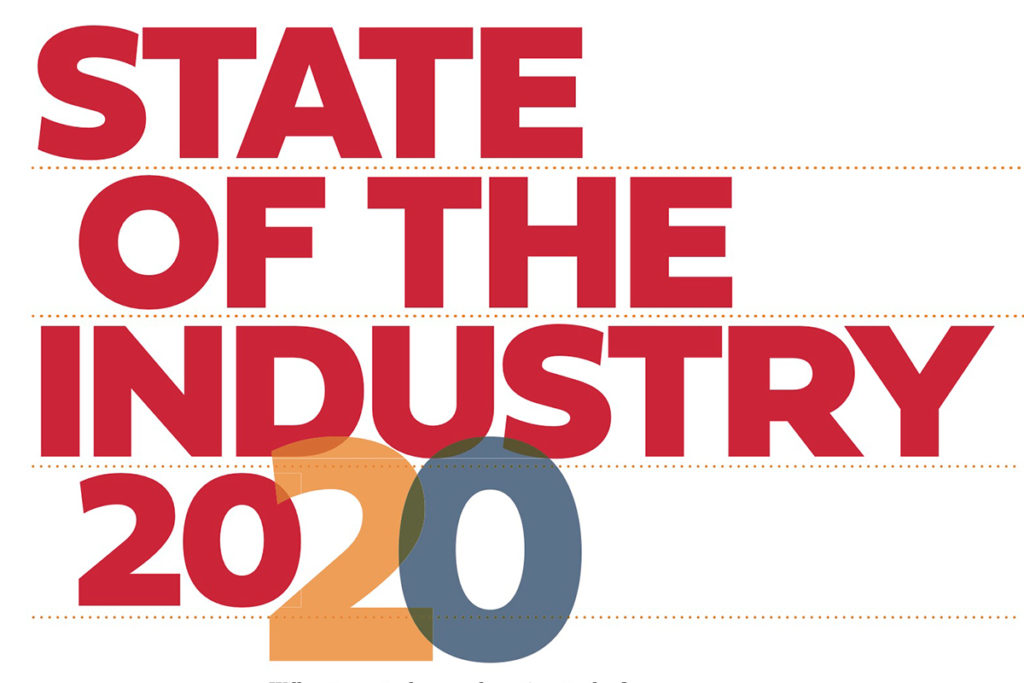 Let's start with the good news. Despite some red-flag warnings from prognosticators during the past year, most economy-watchers have settled into the notion that the U.S. likely will steer clear of a recession in 2020.
"We're not expecting anything that's going to drive the industry down dramatically," says Technomic Managing Principal Joe Pawlak, citing economists' analysis.
While signs for a recession in the future still are present—among them, a record-setting economic expansion that hit 126 months of growth in December— the National Restaurant Association's Hudson Riehle says recession at some specific point is not a given. "There really isn't a definitive point whereby an economic expansion ends," says Riehle, senior vice president of the association's Research and Knowledge Group. "There are countries that have had economic expansions of over two decades."
"The basic paradigm of what constitutes a restaurant today is rapidly changing."
—Hudson Riehle, National Restaurant Association
That said, the reality for the restaurant industry is that while there will be sales growth in 2020, it is expected to trail last year's already-modest growth slightly, continuing a yearslong trend.
"We expect a slight slowdown this year, and there are a couple of reasons for that," says Pawlak. Looming—albeit at bay for now—concerns about a future recession are one reason. "We're going into an election year, which adds uncertainty on top of that," Pawlak says. "As consumers become more jittery, they're thinking about retail more than going out to eat or spending $30 on their Chipotle meal from Uber Eats or Postmates or DoorDash."
All of that adds up to a downtick in sales growth: Technomic's early estimates predict real growth of 1.1% in 2020 compared with 1.3% in 2019. While numbers predicting unit growth for 2020 weren't available at press time, Technomic notes that units overall have been pretty flat—with positive net units in limited service offset by a decline in full service units.
10+
Consecutive years of positive sales growth for the restaurant industry.
$863 billion
Size of the restaurant industry in 2019 (up 3.6% over the previous year)
60%
Percentage of all restaurant traffic that is off-premise, including carryout, delivery, drive-thru, curbside and food trucks.
Everything in Moderation
Let's take a closer look at the tea leaves industry-watchers are reading to forecast 2020:
What Riehle views as the most important national economic indicator for the restaurant industry—real disposable personal income—was up 2.9% in 2019. Next year, we're looking at that indicator to be in the 1.5%-2% range, he says. "It is a more moderate growth rate, but it's still definitely positive."
Another key indicator, inflation-adjusted GDP, tells a similar story. In 2019, GDP was around 2.3%; in 2020 it's expected to be in the 1.5%-2% range—again, still positive but more moderate growth, Riehle says.
Consumers are continuing to put dollars toward foodservice and restaurants, itself an indicator for the broader economy. "When you look at consumer confidence and employment growth rates, they remain fairly solid," says Riehle. "And if you look at all food spending in America today, 51% currently is allocated toward the restaurant community; in 1955, that was just 25%. That long megatrend is expected to continue over the next decade."
Also boding well for restaurants, interest rates are very low right now. Says Pawlak, "There's still a lot of cheap money out there for people to borrow and invest in innovation, in new restaurants, and in upgrading their restaurants. So, that's good news."
While the ongoing back and forth over tariffs keeps equipment manufacturers on their toes, it hasn't had a material impact on the broader economy to this point, Pawlak says. And Alex Chausovsky of ITR Economics expects we'll maintain the status quo: "We're not expecting any further big-picture tariffs to come into effect; we're also not expecting major declines in existing tariffs," he says, cautioning that things could easily go a different way, depending on what the President does.
Economists also are keeping their eyes open for a global slowdown that could impact the U.S. One area to watch is China. "You look at slowing growth in China, which could cause a ripple effect here," says Pawlak. China next year is expected to be below 6% growth, he reports. "They've never recorded growth that slow since they've been recording GDP growth back in the early '90s." The European Union is worth watching, as well.
Limited Service Sales Growth
Fast casual is maturing and becoming bigger, so it's tougher to get the double-digit percentage growth we've seen in the past. Limited service, and particularly quick service, will continue to grow though because, when consumers are jittery or uncertain, they trade down.
| | 2020 | 2019 |
| --- | --- | --- |
| Limited Service (Overall) | 1.6% | 1.6% |
| Fast Casual | 4.0% | 4.7% |
| Quick Service/Fast Food | 1.0% | 0.8% |
Source: Technomic; *forecast(real sales growth)
Labor Pains Lead to Tech Gains
The bad news, which will come as a surprise to exactly no one, is that labor will continue to be a top concern for operators in 2020 and beyond.
"As long as the economy keeps growing—even if at a slower pace—and labor markets remain tight, restaurant operators will continue to struggle with finding and keeping enough qualified employees in the new year," says Victor Fernandez, vice president of insights and knowledge at the foodservice industry data analysis firm TDn2K.
6.5%
Average portion of total sales from third-party delivery in the 12 months ending in August 2019
10%
Average portion of total sales from third-party delivery by the end of 2020 (estimated)
Even if unemployment ticks up half a percent, operators still are going to have problems, Pawlak warns, because other factors are compounding the situation. For one, the gig economy means that for many people, especially young people, getting a job in a restaurant industry is far down on the list. "As long as I have a car that's functioning and meets the criteria, I can be an Uber driver. And that's sucking some of the wind out of the labor pool for restaurants," he says.
Add to that legislation mandating a $15 minimum wage in many parts of the country, and that leaves operators looking more and more toward technology to address labor shortcomings and figure out how to be more efficient with fewer people.
Redefining 'Traffic'
One interesting phenomenon showing up in quarterly snapshots of the past year is the dynamic of rising sales amidst falling traffic. "We're seeing higher menu prices, which is happening because of labor," Pawlak explains. "But then we're also seeing higher transaction costs, so consumers are spending more per transaction."
Some of this, he says, is being driven by the rise in delivery. For example, some operators are charging a price premium on menu items for delivery.
"As long as the economy keeps growing—even if at a slower pace … restaurant operators will continue to struggle with finding and keeping enough qualified employees in the new year."
—Victor Fernandez, TDn2K
Another factor: One person at home or in an office may order food delivery for three other people who pay him back via an app. That's one transaction versus four if they all were ordering separately at the restaurant. "Maybe we're still feeding the same amount of people, but just the number of actual transactions is down," says Pawlak.
This new reality is causing at least some operators to shift how they define and measure traffic. Pawlak says he's talked to at least one CEO at a sandwich company with a significant delivery business who has begun tracking the number of sandwiches sold rather than transactions. While his traffic was down, the number of sandwiches sold actually was up.
Full Service Sales Growth
Full service has been hurting for years because of a number of consumer dynamics. These operations need to reinvent themselves as consumers seek out quality but just don't have time for a sit-down meal in a restaurant.
| | | |
| --- | --- | --- |
| | 2020* | 2019 |
| Full Service (Overall) | 0.6% | 1.0% |
| Midscale | 0% | 0.5% |
| Casual Dining | 0.6% | 1.0% |
| Fine Dining | 1.5% | 2.4% |
Source: Technomic; *forecast(real sales growth)
Impact of Off-Premise
Delivery's impact is being felt in other ways, too. Today, the National Restaurant Association reports that over 60% of all restaurant traffic is off-premises, including carryout, delivery, drive-thru, curbside, even food trucks. That trend is expected to continue, with off-premises traffic posting stronger growth than on-premises over the next decade.
"The basic paradigm of what constitutes a restaurant today is rapidly changing," Riehle says. And he says the implications for restaurant kitchens and equipment purchases already are being realized:
Restaurant footprints are getting smaller—with more formats forgoing seats altogether—while the space allotted for fulfilling off-premise orders is increasing.
Many kitchens will be specifically focused on a cuisine and not necessarily on the broad continental restaurant-style menu of 30 years ago.
Because of how consumers, particularly millennials, use technology to order—especially for off-premise—they tend to order by food or beverage item and not by brand or operational name.
As a result, we may continue to see a rise in ghost kitchens (aka virtual kitchens or delivery-only restaurants)—operations without a storefront, seating or even branding. These formats especially make sense as a complement to a chain's units in certain areas, says Pawlak. "It could be the solution to keep disruption out of their operation."
Other Foodservice Sales Growth
With the economy expected to be a little jittery, consumers will increase their prepared food purchases from supermarkets. In c-store foodservice, sales are driven largely by beverages-and beverage sales are flat with steep competition coming from fast food operators and other players.
| | 2020* | 2019 |
| --- | --- | --- |
| Noncommercial | 1.1% | 1.0% |
| Supermarkets | 3.5% | 2.2% |
| C-Stores | 4% | 1.1% |
Source: Technomic; *forecast(real sales growth)
Other Forces Shaping 2020
Flexibility. As we become more of a "just in time" environment, operators will need to be able to adapt to consumers' changing tastes and preferences. While they've always known the importance of differentiating between a longterm trend and a fad, "it's important to recognize that the market expectation is one of much more flexibility and rapidity than it has been," says Riehle. That applies to the back-of-house, too. "The ability for equipment to be mobile and the ability to redesign the workspace rapidly becomes more important."
M&A. Last year brought lots of mergers and acquisitions, both on the operator side and on the equipment and supplies side of the business. Pawlak anticipates that will continue. "Money's cheap," he says. "When you look at the whole environment— not just the restaurant business—it just lends itself to having more and more private equity getting involved and making acquisitions."
Sustainability. "We can certainly say that sustainability is a sustainable concern," says Pawlak. In 2019, it became elevated, even higher than it's been, and it will become more important as consumers find out more information about things they thought were environmentally friendly but may not be. The fact that it's an election year, where the issue of sustainability and climate will be talked about, will only heighten this. Says Pawlak, "Fasten your seat belt."
"Money's cheap. Valuations on a lot of restaurant chains are low. …Right now, the whole environment just lends itself to having more and more private equity getting involved and making acquisitions."
—Joe Pawlak, Technomic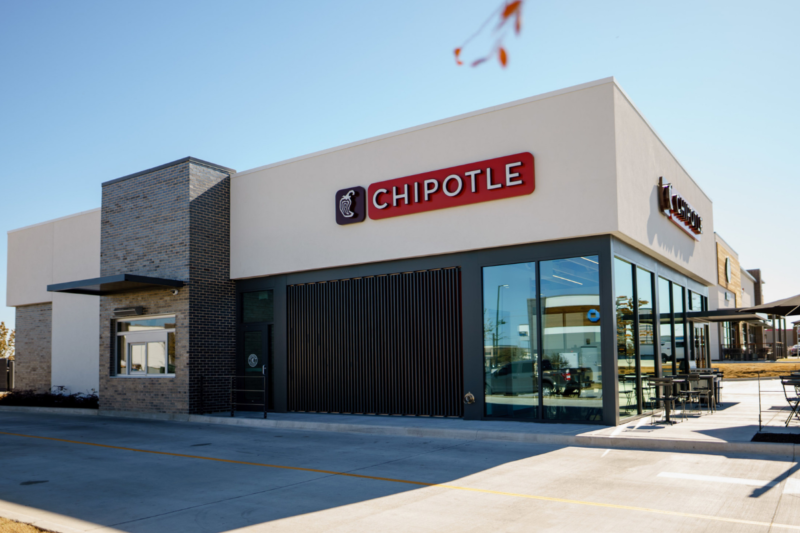 Company News
Despite not yet recovering all its in-store sales, periodic staffing challenges, menu price hikes and supply chain disruptions, Chipotle Mexican Grill had a record third quarter, bringing in $2 billion...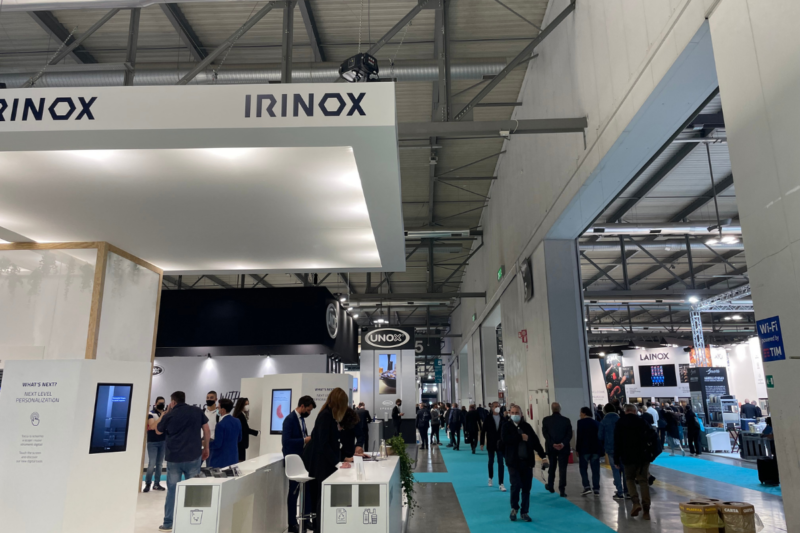 Events
HostMilano, one of the largest foodservice equipment shows in the world, kicked off today in Italy, and FER is on location.