What to Know About Choosing Refrigerated Merchandisers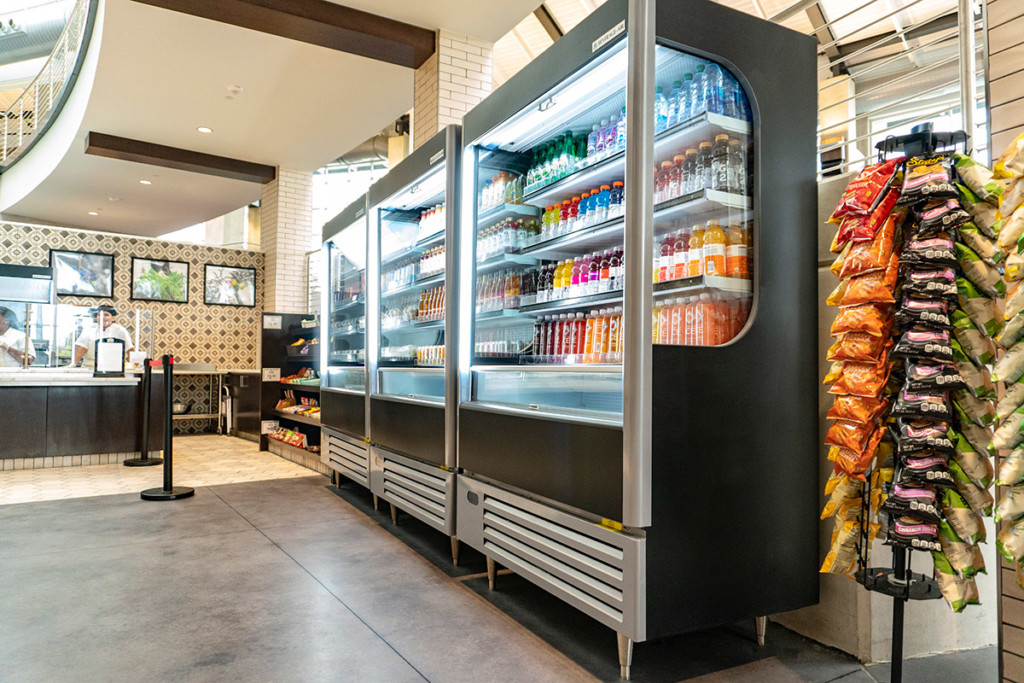 Foodservice in hospitals and other healthcare settings is evolving, with the trends paralleling those in other foodservice sectors. We're seeing more satellite food and beverage operations beyond the central cafeteria, from lobby coffee shops to kiosks around the campus; more on-the-run eating and fewer sit-down meals; more self-service grab-and-go choices and fewer items served by the foodservice staff; and more emphasis on healthful, fresh, colorful, plant-forward food and drinks. All of these game-changing trends mean ever-greater demand for a variety of self-serve refrigerated merchandisers.
If you're thinking about purchasing new merchandisers for your institution, there are several reasons why 2020 is a good time to take the plunge.
First, manufacturers are in the process of switching out refrigerants, eliminating fluorocarbons and hydrofluorocarbons in favor of hydrocarbons, such as R290, R448/449a or R513a, with less potential to heat the planet as they cool the food. (Although the Environmental Protection Agency shelved its proposed nationwide refrigerant standards, California and Canada already mandate new refrigerants with less global warming potential, and other U.S. states are considering similar rule changes, so companies that sell across North America have no choice but to change refrigerants.) Some manufacturers have already transitioned their entire refrigeration line to environmentally friendly cooling chemicals; others are in the process of doing so. Merchandisers now in the field are unaffected, but if your institution prides itself on "green" positioning, the new refrigerants are a good argument for upgrading your units now.
Second, there have been recent design changes that improve both functionality and style in these refrigerated grab-and-go cases.
Cool Tech
Manufacturers of refrigerated merchandisers are introducing features like adaptive defrost, expansion valve technology and variable-speed compressors, allowing the units to use smaller, less energy-intensive cooling systems and still get excellent cooling results.
The latest slide-out refrigeration systems for merchandisers use aircraft-grade flexible refrigeration tubing instead of copper, so the entire condensing unit can be accessed easily for cleaning or maintenance without risk of refrigerant leaks or blockages.
Another relatively new feature is automatic cleaning systems for condenser coils—which should be cleaned regularly for optimum efficiency but often aren't because they're sometimes difficult to access. One company has an electronically controlled brush mechanism that automatically cleans dust and debris from the coils every 24 hours. A competitor has a system in which the condensing fan is reversed when the unit starts up; for the first 20 seconds, it blows air, dust and debris out of the coils rather than pulling in ambient air, reducing dust buildup between manual cleanings.
To further boost efficiency of refrigerated merchandisers and lower operators' electric bills, one company also has switched from electric heating to hot gas for the pans below the unit that burn off condensate.
At least one company incorporates a temperature sensor for merchandisers in unstaffed areas, automatically closing the case and alerting staff about potentially unsafe conditions.
---