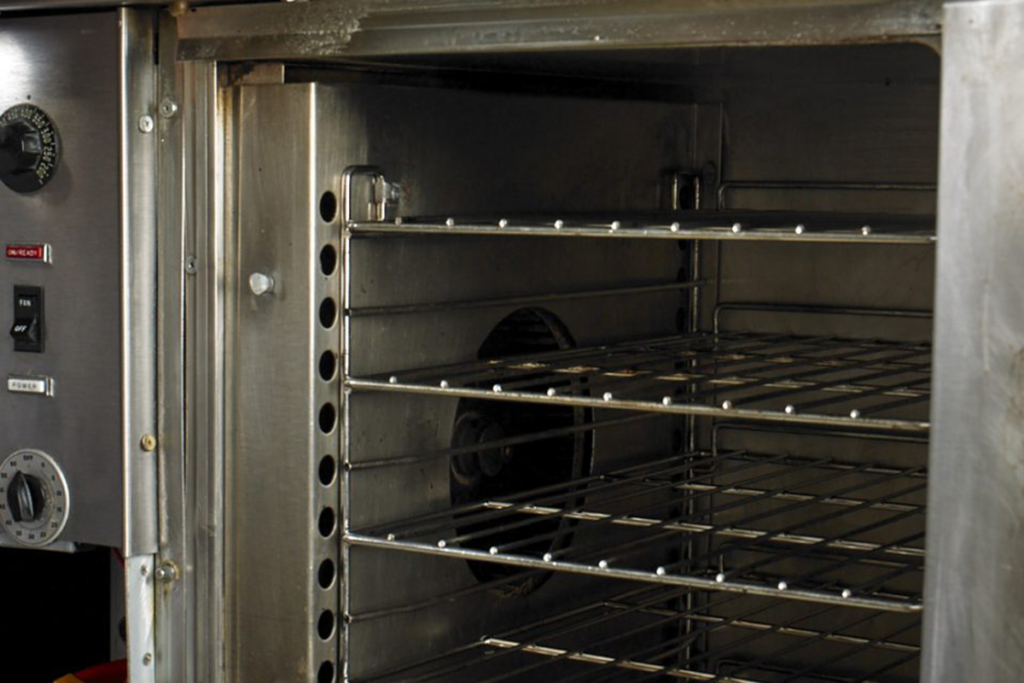 Convection ovens utilize fans to evenly distribute heat throughout the oven for consistent, quality results. Protect the life and operation of your convection oven with regular cleaning and maintenance.
Cleaning Recommendations
Cleaning recommendations may vary by unit – always follow OEM specific recommendations for cleaning and maintenance.
Before Cleaning
Disconnect line cord from power supply before cleaning. Allow the oven to cool sufficiently before cleaning. NEVER spray the perforated areas or control panel with steam or water as moisture in the control cavity could damage electrical components.
All personnel involved in cleaning kitchen equipment are required to wear the following safety equipment: chemical splash goggles, impervious gloves.
Weekly Recommendations & Checks
Wipe exposed, cleanable surface with a mild detergent and hot water. Tough residue spots may be removed with a lightweight, non-metallic scouring pad.
Clean the control panel surface with hot water, soap and a soft cloth. Dry thoroughly with a clean cloth.
Remove oven racks. Racks and guides may be run through the dishwasher while cleaning the oven cavity.
Clean cavity with a mild commercial oven cleaner and water. Use non-metallic scouring pad if necessary.
Check for aluminum foil particles or food deposits on the blower wheel and air baffle. Clean the fins of the blower wheel.
Tips & Troubleshooting
Is the convection oven not working properly?
Verify the gas is turned to the ON position. If electric, make sure the unit is plugged in.
Check to make sure the gas hose quick-disconnect is fully seated.
Is the breaker turned on? If tripped, place a service call to help determine why.
Look for signs of wear or tear on the door seals.
Check to make sure the fan motor is operating properly.
Maintenance Tips
Cleaning the cooking vents on the main oven fan motor and the grilles on the cooling fans with a brush every week can help prolong the life of the electrical parts.
Heat can leak out of the unit if the doors do not close properly. This results in uneven cooking which is particularly noticeable with baked goods.
Find more equipment cleaning and maintenance tips here: https://smartcaresolutions.com/equipment-cleaning-recommendations/
"""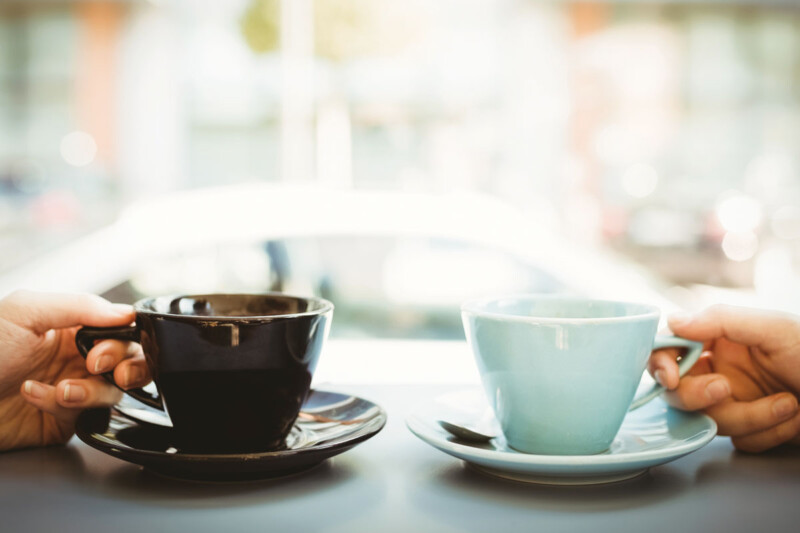 Maintenance
Daily cleaning and regular filter changes make a difference with high-volume coffee brewers.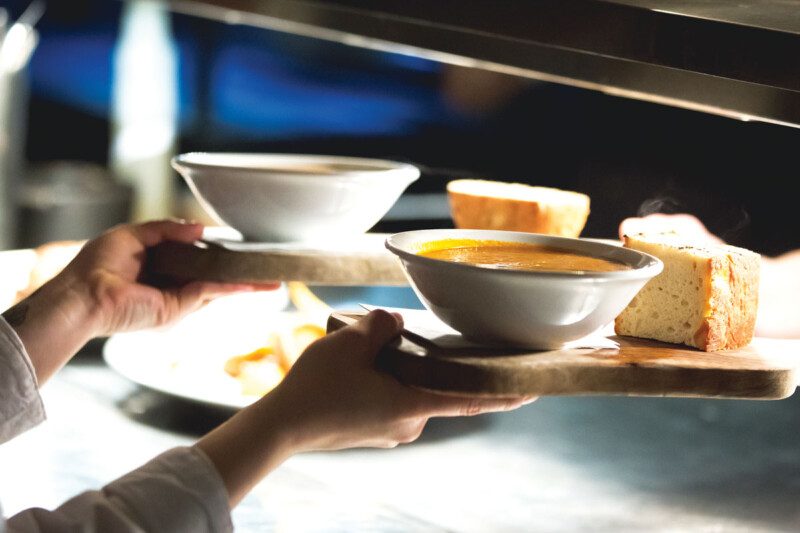 Maintenance
It's not every day that a service technician has to rebuild a soup warmer, but that's exactly what Dan Reese did at a hotel serviced by Commercial Appliance Parts and...