3 Ways to Prepare for the Outdoor Catering Season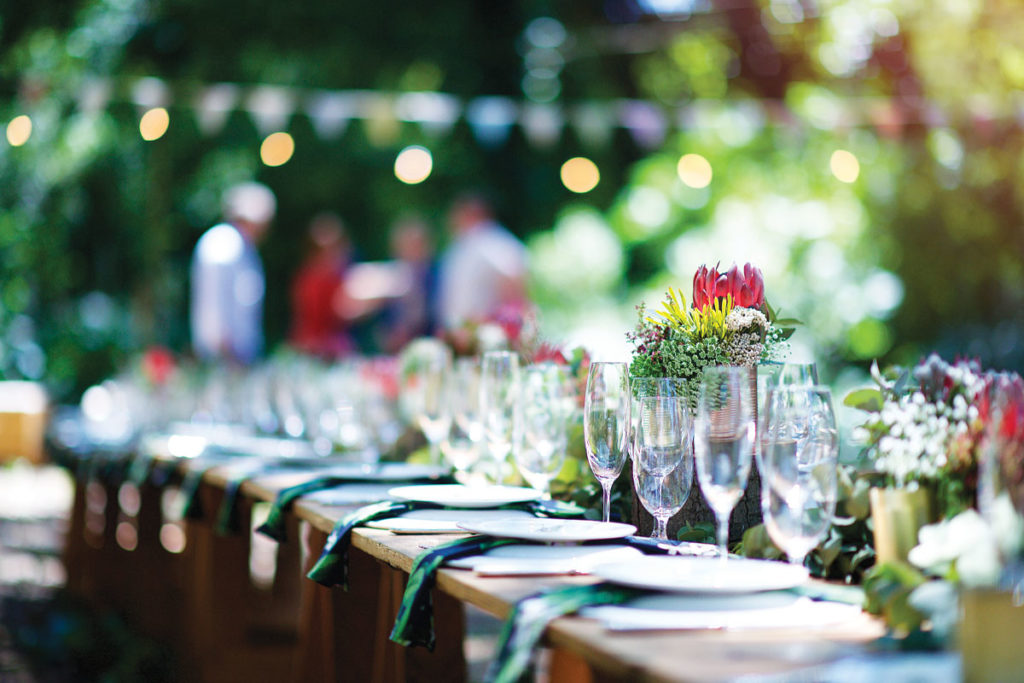 Outdoor catering events, from weddings and company picnics to family reunions, are just around the corner. Spring marks the right time to check your inventory of equipment and supplies to make sure you're ready to go for the busy season ahead. Do these three things now:
1. Inspect your equipment, including ovens, beverage dispensers and refrigeration units, now and before every event to make sure they're in working order. Do routine maintenance, replacing worn out wheels, inspecting joints on grills and conducting a thorough cleaning. It's also a good idea to store equipment in a climate-controlled environment during the coldest part of the winter when possible to protect it from the elements.
2. Replenish any missing or damaged items. "It's very easy for flatware and even table settings to 'walk off' at outdoor events," says Charles Hatchett, senior sales representative, KaTom Restaurant Supply, Kodak, Tenn. Also, if you're using the compostable, environmentally friendly disposable dinnerware made out of bamboo, cornstarch, coconut shell or sugar cane, keep in mind those materials can break down over time.
3. Once you know your schedule, talk with your suppliers to make sure you'll have the right amounts of disposables and raw product in for your events. "The worst thing you can do is have an event scheduled for a Saturday and find out a few days before that your source doesn't have enough equipment for you," says Bob Kelchner, senior design advisor, Clark Food Service Equipment, Lancaster, Pa.
Best Outdoor Food
A composed salad with marinated meats that you can serve room temperature, such as shrimp and salmon.
Worst Outdoor Food
Anything fried. Fried foods are best eaten immediately after preparation, which is a challenge in catering, in addition to the hot oil being a safety concern.
Source: Chef John Moeller
Catering Equipment Checklist for Newbies
If 2020 marks your operation's first foray into outdoor catering, here are a few (but not all) equipment essentials to consider:
Reliable heat sources. Canned heat is a traditional standby for chafing dishes, but newer flameless heat warming systems are another option.
Hot and cold transport containers. Look for containers with wheels and sturdy handles that make them easy to transport, and that are stackable for efficient storage.
Portable plate warmers. "Even when the temperature is in the 90s, 'room temperature' plates will draw down the temperature of the food, and the last thing you want is someone being served a cold meal," says John Moeller, chef and owner of The Greenfield Inn Restaurant and Bar, Lancaster, Pa.
Ovens and grills. Look for smaller, lightweight models that you can break down and reassemble. Moeller has three different sizes of ovens and chooses which one to bring based on the event and menu.
Chafing dish storage containers. These boxes help protect the dishes from dents and damage during transport and keep them clean and dust-free between uses.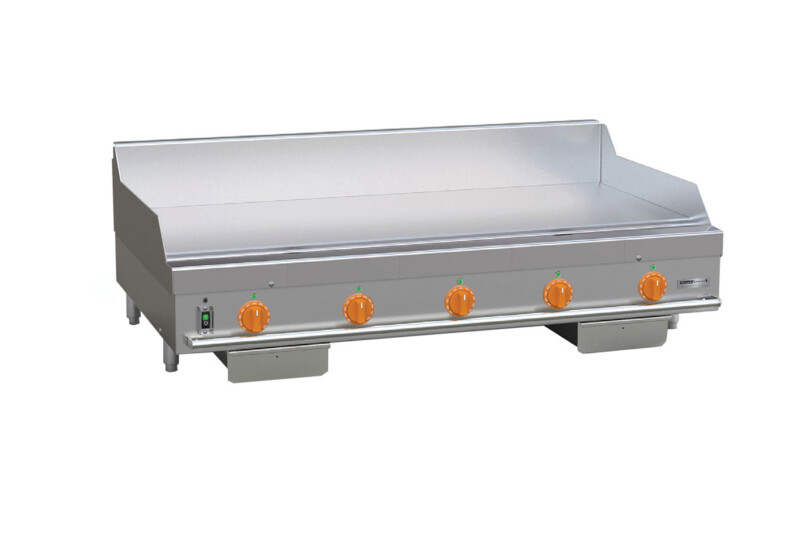 Cooking Equipment
Planchas, though convincing clones of their better-known sister product the griddle, quickly set themselves apart.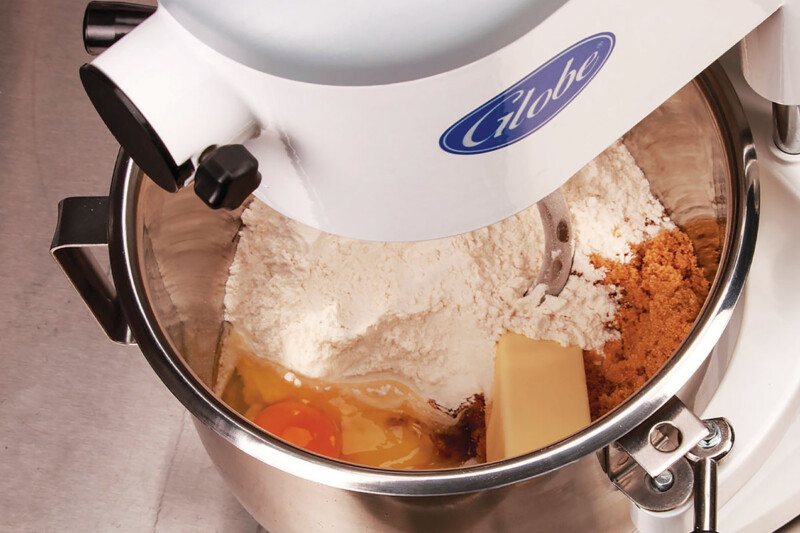 Equipment
The countertop mixer is the Swiss Army knife of the kitchen—small but mighty, with the power to perform various functions.