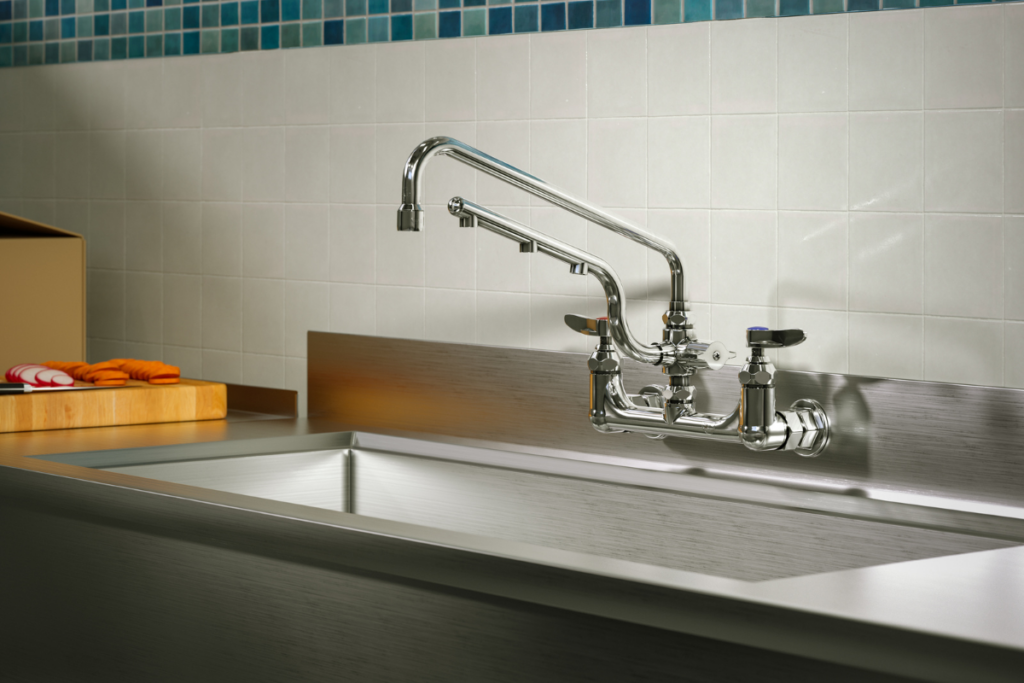 About 48 million people in the U.S. (one in six) get sick each year from foodborne diseases, according to recent data from the Centers for Disease Control and Prevention (CDC). This is a significant public health burden that is largely preventable, and the U.S. Food and Drug Administration (FDA) is on a mission to decrease those numbers with stricter food safety regulations and guidelines.
Properly cleaning produce is one of the FDA's focus areas for helping prevent foodborne diseases — and a crucial step that cannot be overlooked in a foodservice operation.
The best method for cleaning produce
Rinsing produce under cold running water is the best way to clean produce, according to the Partnership for Food Safety Education. If a product has a tough exterior, such as a watermelon or pineapple, using a stiff bristled brush to clean under running water is recommended.
The CDC advises cleaning fruits and vegetables before eating, cutting or cooking, even if the peel won't be eaten.
Leafy greens, such as spinach or leeks, can have a lot of dirt hidden in cracks and crevices. Those should be placed in a bowl of cold water and swished around to remove any lingering grit then rinsed off once more.
Do not, however, use soap or detergent to clean your produce. Experts at both the CDC and Partnership for Food Safety Education point out that soap or detergent can leave behind a residue or film that has not been tested for food safety.
Keep your food safe by rinsing thoroughly and effectively.
A new way to rinse better
UltraRinse, an innovative new product from T&S Brass, can help operators clean produce more effectively and even save water in the process.
UltraRinse is a patented, easy-to-use swing nozzle attachment equipped with unique angled fan spray tips to maximize surface area contact, making it the perfect tool for washing produce.
With UltraRinse, operators can rinse produce faster and more effectively, helping boost food safety and lower labor time spent on this particular task.
More effective cleaning doesn't have to mean a stronger water flow, and UltraRinse proves this. It's gentle on produce, helping ensure food products aren't damaged during cleaning. This is especially important for more delicate pieces of produce that bruise easily, such as peaches.
Saving water while rinsing
While rinsing under water is the preferred method of cleaning produce, simply rinsing under a faucet is not the best option available when it comes to either cleaning effectiveness or water savings.
With more than half — 52% — of a restaurant's water use coming from the kitchen, produce rinsing is likely to be one of the biggest sources of extra water down the drain.
The design experts at T&S Brass are well-versed in water conservation efforts, creating industry-leading, water-efficient products that meet the strictest water savings standards, and UltraRinse is specially designed to help operators save water.
Being more water efficient can decrease operating costs by 11% and lower energy and water use by 10-15%. Using UltraRinse instead of a standard faucet-rinsing method can help your foodservice operation save water — and, ultimately, money.
About UltraRinse
UltraRinse mounts directly under your existing faucet or pre-rinse unit and is operated with a simple two-position handle. Choose "spray" to activate the UltraRinse sprayer or "fill" to turn on the nozzle for filling the sink.
It's easy to install and retrofit compatible with all T&S manual faucets, accommodating both 12- and 18-inch faucet nozzles.
Learn more about UltraRinse and start rinsing more effectively: https://youtu.be/wU7oCOv0DsU

T&S Brass and Bronze Works, Inc. has been a leader in providing innovative equipment solutions to the foodservice and plumbing industries for 75 years — since 1947 — when it developed the first pre-rinse unit. With a modern focus on innovation, reliability and sustainability, T&S Brass continues to be the go-to choice for durable plumbing solutions that help facilities operate efficiently, reduce expenses and function without fail. Learn more about T&S and our products at www.tsbrass.com.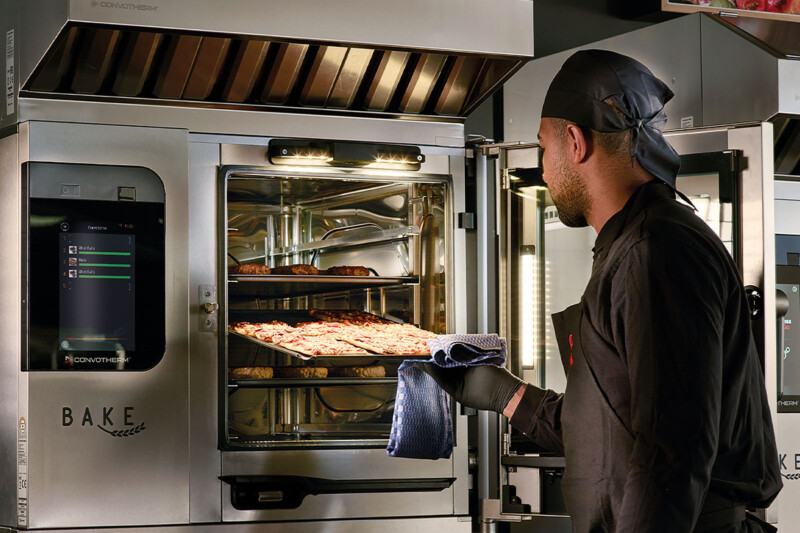 Combi Ovens
Today's combi ovens are smarter and more energy efficient, reducing the need for skilled labor and cutting utility costs.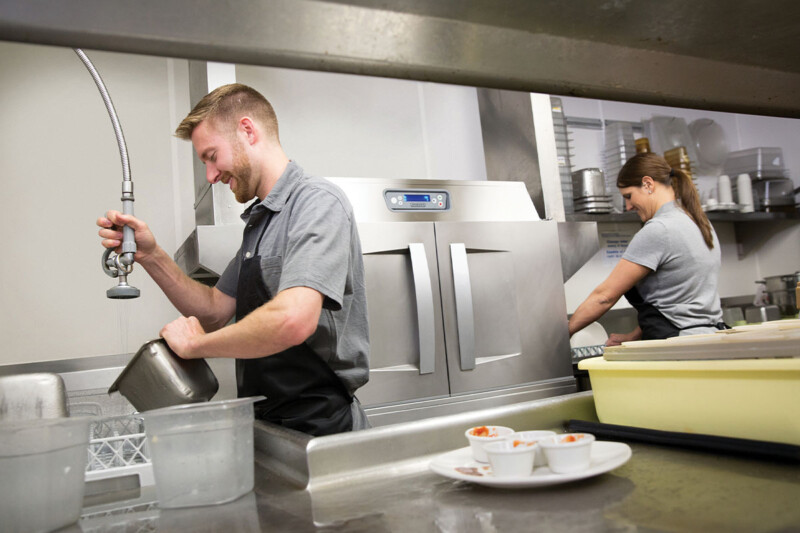 Equipment Comparisons
Forget steamy dishrooms; some of the newest rack conveyors improve environmental comfort and reduce overhead costs.