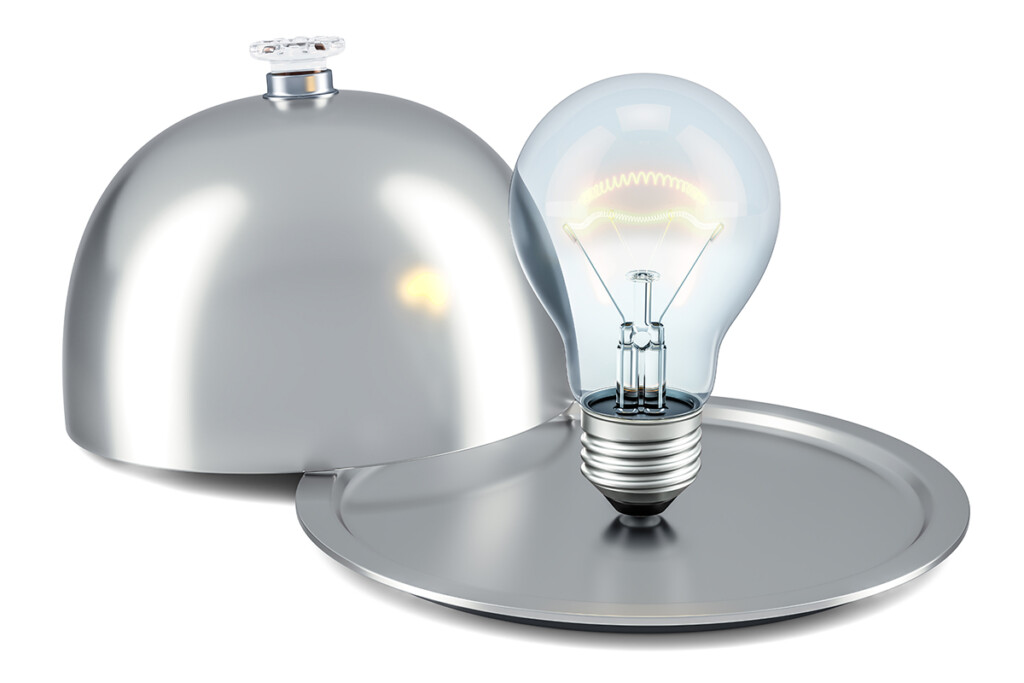 COVID-19 has overturned the status quo for the foodservice industry. Restaurants and institutions have had to change their way of operating. Channel members have to modify their traditional approach to doing business. Manufacturers are re-evaluating their production priorities.
Things are changing almost constantly, and guidelines for operating shift accordingly. Operators need to adapt to new challenges, and manufacturers that can be flexible to meet their needs will strengthen their relationships ― and their businesses.
We spoke with Emma Stamm, director of marketing with Lakeside Manufacturing, Inc. in West Milwaukee about how they've used their innovation process to meet customers needs during this time.
Stamm has been with Lakeside for nine years and is proud of the company's culture, which centers around agility, a can-do attitude and being easy and enjoyable to do business with. These values have come into play even more as Lakeside works with restaurant and institutional customers like hospitals and schools during COVID-19.
Manufacturers like Lakeside can play a role in addressing challenges and considerations that have emerged during this period.
Creating alternatives to overseas sourcing
One major consideration for customers was making sure they could get the equipment they needed, despite any slowdowns or complications from overseas.
Lakeside looked at the supply chain and mobilized around finished goods that customers had difficulty sourcing from China ― even non-foodservice supplies, like IV poles. Because of their speed and responsive nature, they've released new products nearly every week since March.
Managing long-term care service
Senior and long-term care was other area of focus. Facilities were forced to shift their service away from communal, restaurant or buffet-style methods. Equipment that allows for in-room delivery, while keeping food at temperature and providing choice and greater interaction, supports a better resident experience. All of these factors contribute to quality of life, even among added safety precautions.
Stamm says this market can be slow to progress, but she's seen inventive ways these communities have implemented mobile foodservice solutions.
Acting quickly to prepare for K-12 and C&U needs
Schools considering their foodservice options for next year have already started the research process. There are many variations of what their operations will look like:
Some are going to keep serving in cafeterias, but make modifications like expanding the number of lunch services to have fewer people in room, requiring space in between seats and employing other social distancing parameters (barriers, signs, tape on floor, flags, etc.).
Others are adding satellite serving, with scattered kiosks in the hallways. This option gives students some freedom on where to eat but still allows for social distancing in cafeteria.
Others are planning to serve students in the classroom ― which means more grab and go and pre-packaged options and fewer hot and ready or customized menus that feature unique flavors and worldwide cuisines. "Culinary innovation in this space might take a few steps backward just to get the students fed," said Stamm.
With each of these options, there are different types of carting and mobile serving needs and considerations for how to best protect students and foodservice staff.
"Every state is doing their own thing ― even within districts. Directors are looking for someone to tell them what to do; in the absence of that, everyone's doing their best and turning to associations, their network and partners for direction."
Using the product development process to solve challenges
Instead of consolidating products, manufacturers may want to consider diversifying their offerings during this time.
"Let the product development process drive infinite possibilities when a customer has a question or a problem to solve," Stamm remarked.
Hospitals are one market where Lakeside has seen great opportunities to innovate. For example, isolation carts, which hold PPE necessary to enter the isolated space, are now being used to serve entire floors, not just individual rooms. Hospitals need modular systems that incorporate carts, storage and based on their needs, and Lakeside is innovating to develop these solutions.
Foodservice within hospitals is also a challenge; foodservice teams are often not allowed to deliver meals to patients. Many have adapted their tray retrieval stations as staging areas and relied on medical staff to bring the food to rooms. Additionally, with cafeterias closed, hospital leaders are looking for solutions to still serve staff within protocols ― leading to the need for signs, stanchions and other social distancing supplies.
Stamm says it's cool to see the networking between their customers, as they talk to each other about what's working.
Manufacturers + Innovation
Manufacturers need to think outside the box to solve problems ― working together with their customers to find solutions that they hadn't thought of (or needed) four months ago.
Discussing how food moves from one place to another will continue across all segments.
"It's going to be interesting to see what methods emerge, who becomes the leader of the pack, and what equipment will be needed – it's not the same old, same old," said Stamm.
According to coronavirus research from Datassential, 52% of foodservice operators were ready to talk to foodservice manufacturers about new products & innovation within the 90 days of being asked in April.
Getting back to open means innovating from a blank page perspective ― creating something that is new and novel and not just adapting. Operators are ready to meet the needs of their guests, patients, students or residents, and manufacturers should consider their role in making that happen.
Join the Back to Open discussion
Manufacturers can help their customers transition to "back to open" with equipment and other products that allow them to serve their guests efficiently and safely.
Join the Back to Open discussion ― follow us on social media, visit our blog and subscribe to the Heritage PartsCast podcast via Apple Podcasts, Spotify or your podcast player of choice.
Here's to getting back to open!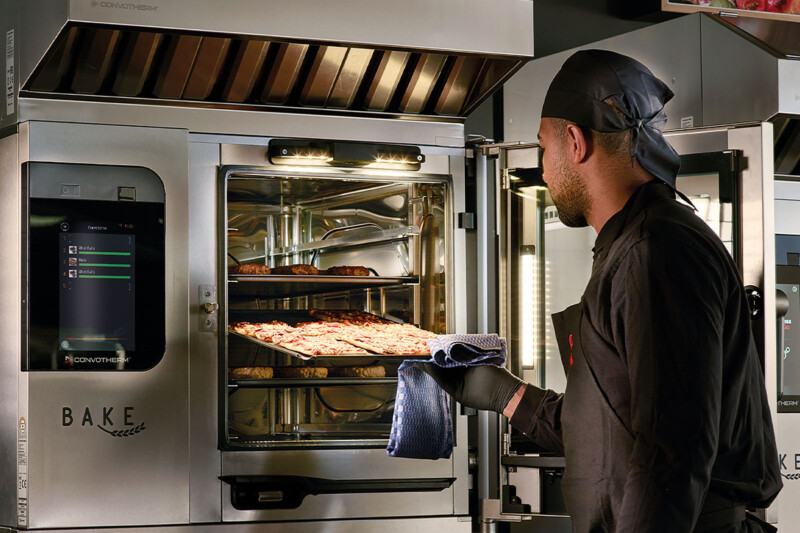 Combi Ovens
Today's combi ovens are smarter and more energy efficient, reducing the need for skilled labor and cutting utility costs.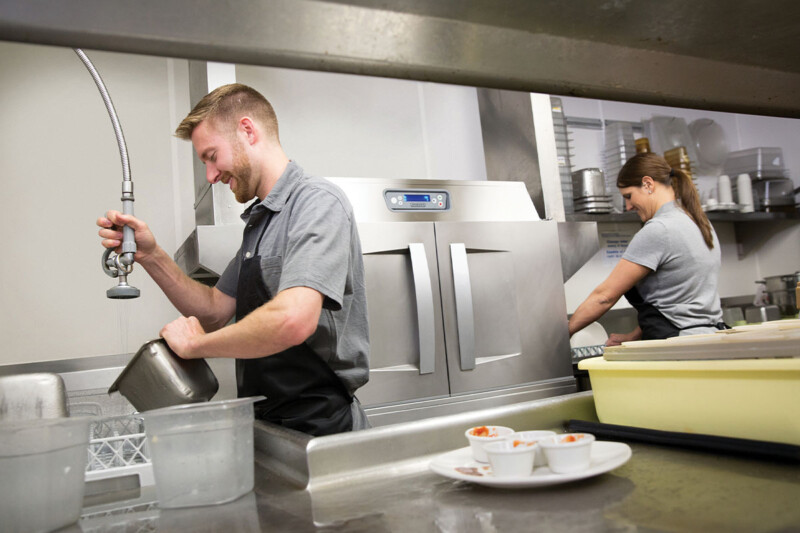 Equipment Comparisons
Forget steamy dishrooms; some of the newest rack conveyors improve environmental comfort and reduce overhead costs.