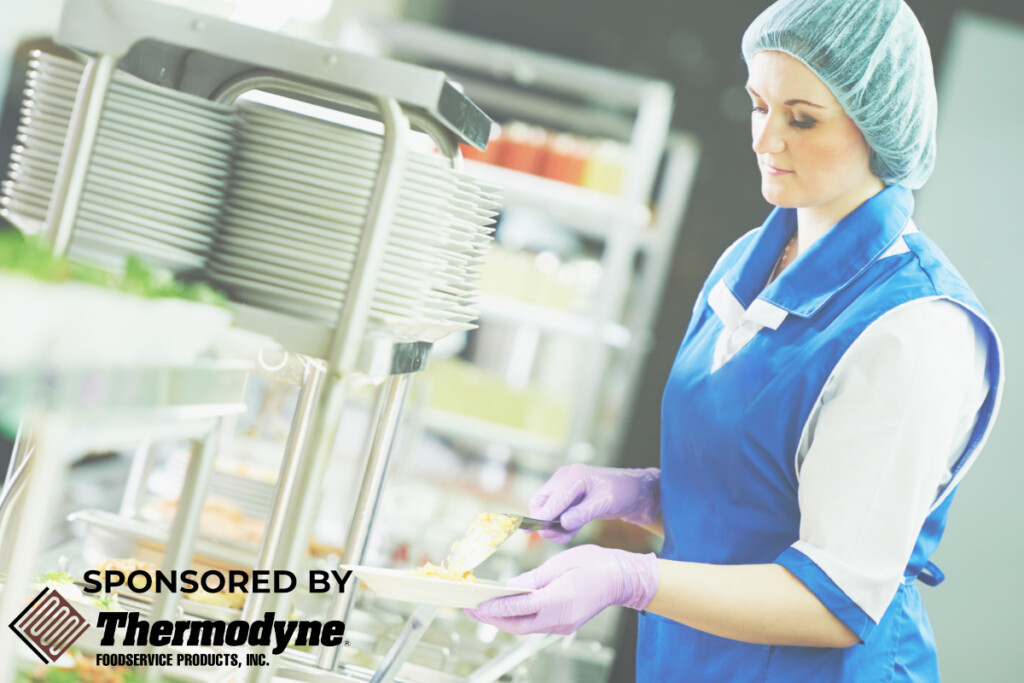 If you run a cafeteria or school lunch program, serving hot meals will keep your students coming for more. Food warmers and holding cabinets are a must-have if you want your foodservice operation to run smoothly. While it is possible to keep rewarming food, having a food holding cabinet is more efficient and saves you time.
How to choose an ideal school food holding cabinet
When buying a food warmer for your school, you must get one suitable for your specific needs. There are a number of things to think about when buying a food holding cabinet for your school, such as your kitchen space and accessibility.
Other things to consider when buying include:
Capacity
Food holding cabinets come in a variety of sizes, from large cabinets to countertop units. The size you pick will depend on the size of your foodservice operation. Smaller food warmers save space but may not be ideal to feed large groups of students.
Heat settings
You will need different heat settings for different types of foods. Pick a holding cabinet that allows for temperature control to ensure your students get the best quality.
Type of Food Holding Cabinet
In addition to size differences, food holding cabinets often offer multifunctionality.  Cook/chill units allow you to heat or cool food products to specific temperatures.
Ease of cleaning
When running a school foodservice program, sanitation and cleanliness are strict requirements. Food holding cabinets require daily cleaning, it would be ideal to get one that is easy to clean.
Quality
When considering purchasing a food holding cabinet, equipment quality is an important factor. These units will last longer and guarantee food security with less waste and maximum efficiency.
Two of Thermodyne's most versatile and multipurpose units are the Dual-Purpose Chill-Reheat/Hold units and our 744HW (dry well) series hot food wells which combine serving line capabilities with a Thermodyne holding oven beneath.
Thermodyne Dual-purpose Units
Thermodyne dual-purpose units allow users to automate the refrigeration, reheating, and holding processes.
With Thermodyne's 700DP and 1500DP, it is possible to refrigerate, automatically reheat and hold prepared foods, with no food service attendant required. Units can easily switch from one function to the other with a simple to operate control interface.
Scheduling flexibility allows these units to be custom programmed for different mealtimes for every day of the week. Automated meal programming is available, which makes it the perfect solution for any school or foodservice operation.
Units can keep food cold until time to reheat or cook. All of which can be done without staff being present.
Smart Controller allows for "recipes" to be programmed for operation and then simply selected to initiate.
Allows for multiple "recipes" / dayparts which are easy to program and update as menu items change.
The dual-purpose capabilities of the Thermodyne 700DP and 1500DP truly makes them a revolutionary concept in automated foodservice equipment.
Thermodyne 744HW Dry Well Revolutionizes School Lunch Programs
Traditional hot food wells use water to create steam as the method of transferring heat to the food pans on the serving line. This mandates a dedicated water supply to the hot well unit, or manually filling the wells throughout the serving process. Additionally, this water will need to be removed daily thereby requiring a nearby drain for disposal.
Featuring an independently operated control system, the 744HW (dry well) allows you to individually control the temperature of each pan in the hot well. This enables more versatility and variety regarding food menu items. Serving a variety of foods which require completely different temperatures is now possible with the 744HW (dry well). With the addition or deletion of our insert plates inside the wells, different temperatures can even be achieved within the same well. Beneath the hot food wells is a Thermodyne slow cook and hold oven which can be used as the primary source for holding backup pans for the serving line. By conveniently having the backup pans at the serving line, food serving times are decreased. The Thermodyne 744HW (dry well) series combines two pieces of equipment into one thereby saving kitchen floor space.
Learn More about Thermodyne's holding cabinets.
About Thermodyne
Founded in 1987, Thermodyne Food Service Products, Inc. specializes in the manufacturing of both countertop and full-sized slow cook and hold ovens. Each unit features Thermodyne's patented Fluid Shelf Technology, in which low-temperature heat is transferred throughout each shelf rather than through the air. This not only ensures food quality and safety, but also allows food products to be held for extended periods.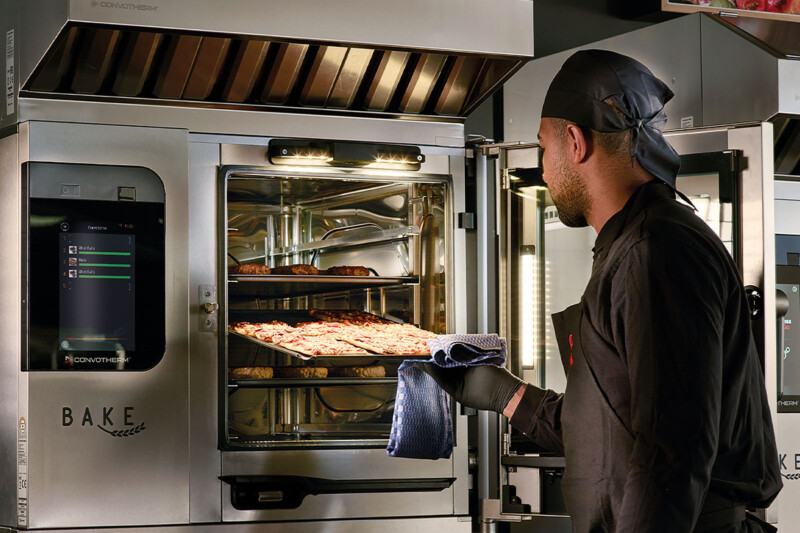 Combi Ovens
Today's combi ovens are smarter and more energy efficient, reducing the need for skilled labor and cutting utility costs.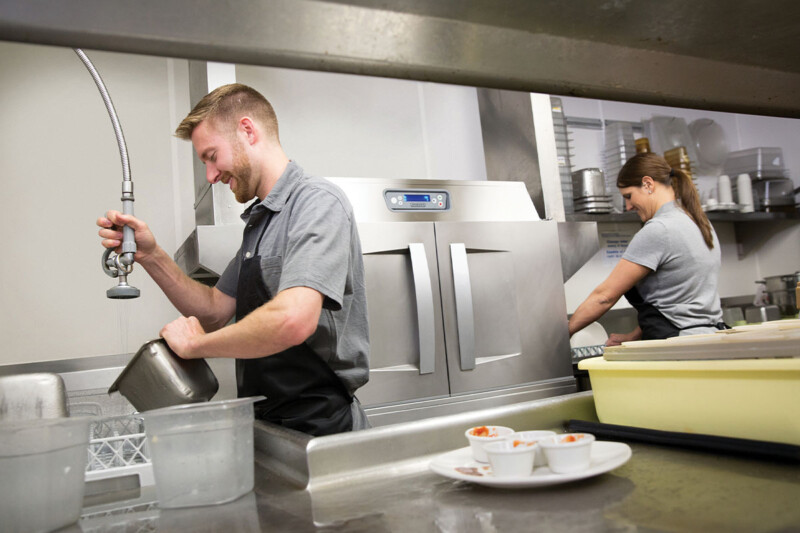 Equipment Comparisons
Forget steamy dishrooms; some of the newest rack conveyors improve environmental comfort and reduce overhead costs.