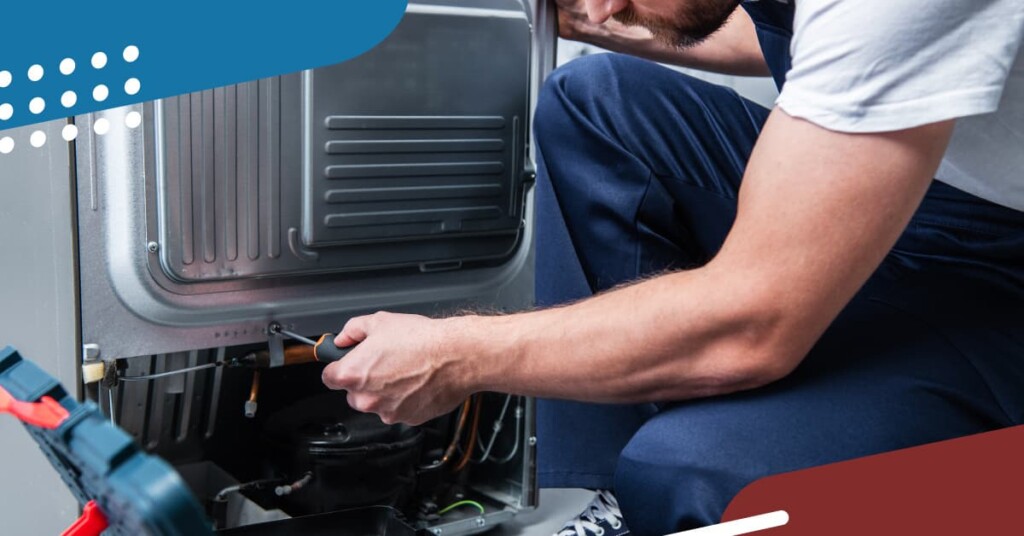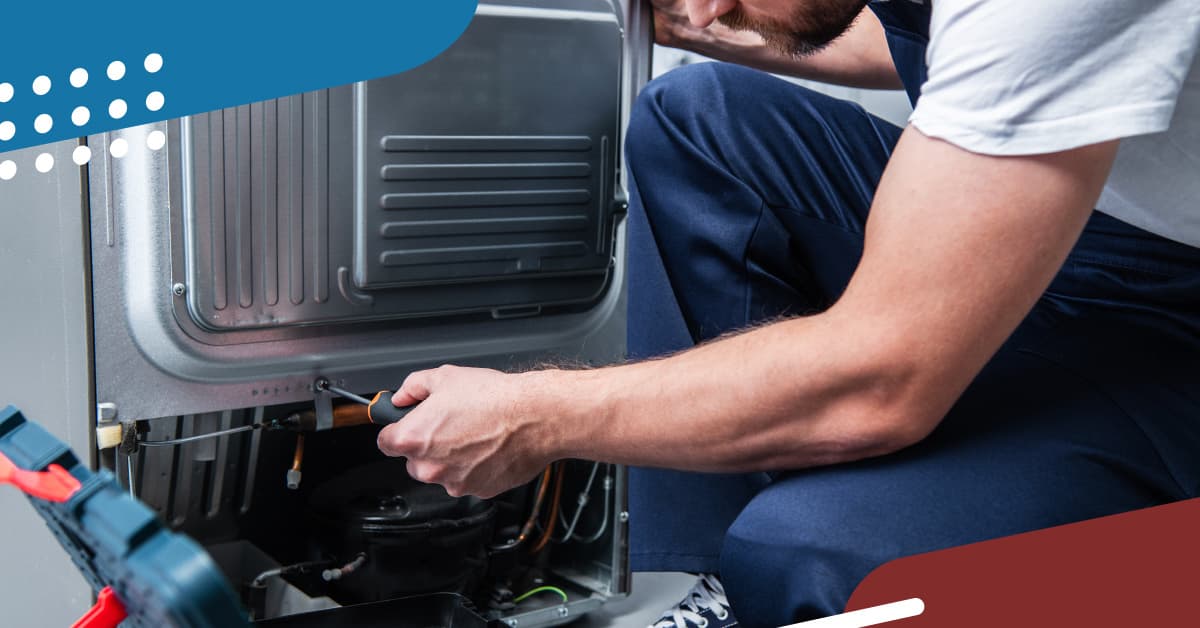 Refrigerators and freezers are arguably the most essential appliances in a commercial kitchen, working around the clock to keep foods at the ideal temperature. When these appliances aren't functioning properly, they're forced to work harder, wasting energy.
Regular maintenance is the best way to ensure that refrigerators and freezers always reach optimal performance. Below, we'll dive into the nitty-gritty of refrigeration maintenance and explore practical tips to increase energy savings, reduce food waste, and more.
Maintenance Tips for Service Techs
Service techs play a significant role in the energy efficiency of commercial refrigerators and freezers. According to the U.S. Department of Energy, maintaining an energy-efficient refrigerator is all about routine cleaning, timely repairs, and regular equipment inspections.
Routine Cleaning: Regular cleaning prevents dust, debris, and dirt from accumulating on condenser coils and other components, which can hinder heat exchange and reduce cooling efficiency.
Timely Repairs: Replace damaged or broken components as soon as possible to reduce energy waste. For example, a worn-out door gasket causes air leaks, which makes it harder for the cooling system to maintain the right temperature.
Equipment Inspections: Inspect appliances regularly and look out for malfunctioning components. Double-check the temperature settings and refrigerant levels and adjust if needed.
Tips To Share With Your Clients
Service techs aren't the only ones that contribute to energy savings. Now that you've done your part, here are some energy-saving tips to share with kitchen staff to reduce refrigeration operating costs.
Fill up freezers as much as possible, but not refrigerators. If the freezer isn't full, use ice packs to fill any gaps.
Allow food to cool completely before putting it away. Storing food while it's still hot increases the unit's temperature, forcing it to work harder.
Avoid leaving the doors open for long periods of time. Take a second to think about what items you need before opening the doors. Leaving the doors open causes cold air to escape.
Check the internal temperature frequently and contact a service tech as soon as possible if something doesn't seem right. Waiting too long will result in increased energy waste.
Essential Cold Side Parts
Stocking up on common cold side parts will keep your first-time fix rates high, minimize downtime and increase the lifespan of appliances. However, same-day repairs aren't possible if you don't have your truck stocked with the right parts.
Some essential cold side parts that service techs should always keep on hand include refrigerator and freezer gaskets, cold controls, and thermistors.
Gaskets: Damaged or broken door gaskets can cause significant air leaks. Gasket replacement is time-sensitive, so stocking up is a smart move for any service tech.
Cold Controls: The cold control allows you to adjust the internal temperature. When you turn the knob, the cold control sends a signal to the compressor, which then works on reaching the right temperature.
Thermistors: Thermistors monitor the internal temperature and sends it to the control board. Refrigerators and freezers can't maintain the right temperature with a broken thermistor, so replacing it right away is a must.
Regular refrigerator and freezer maintenance ensures optimal performance, prevents energy waste, and can even extend the lifespan of appliances. Whether you're responding to a service call or doing routine maintenance, you can always count on AllPoints for quality parts delivered fast. We have thousands of in-stock cold side parts to keep your equipment running efficiently. Shop now.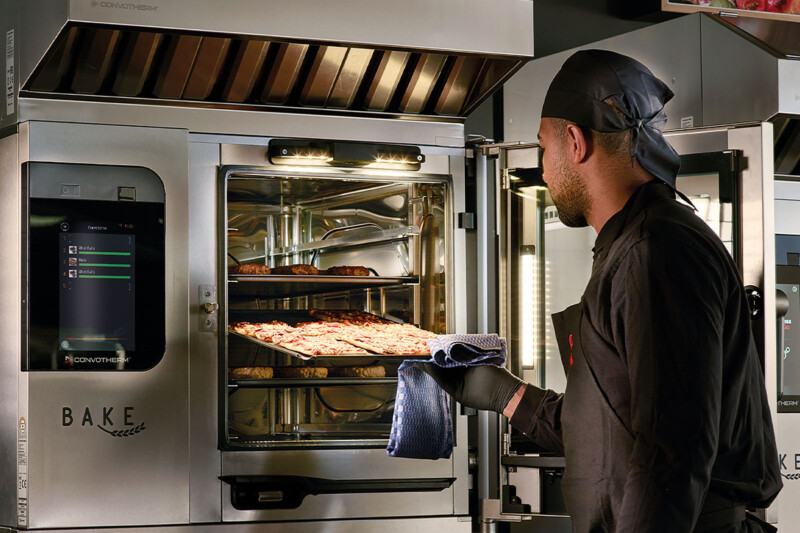 Combi Ovens
Today's combi ovens are smarter and more energy efficient, reducing the need for skilled labor and cutting utility costs.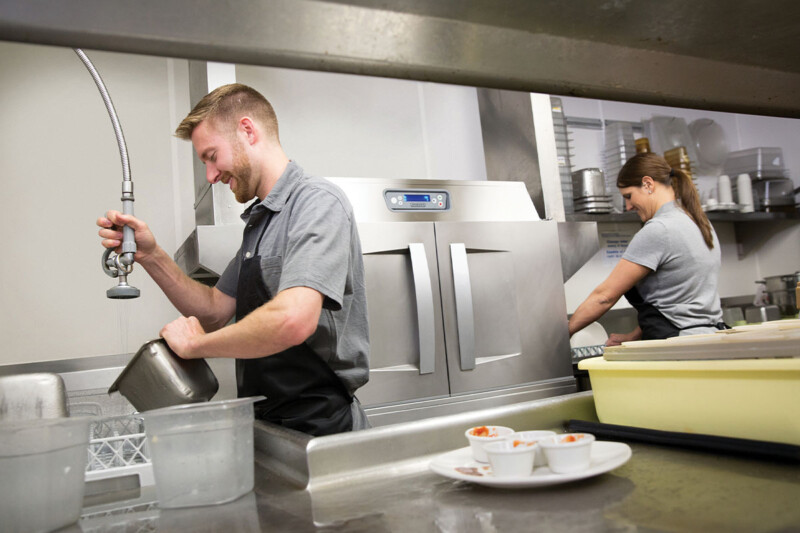 Equipment Comparisons
Forget steamy dishrooms; some of the newest rack conveyors improve environmental comfort and reduce overhead costs.