How Sweet It Is: The Scoop on Soft Serve Machines
Today's soft serve machines offer cool versatility, while simplifying cleaning and maintenance.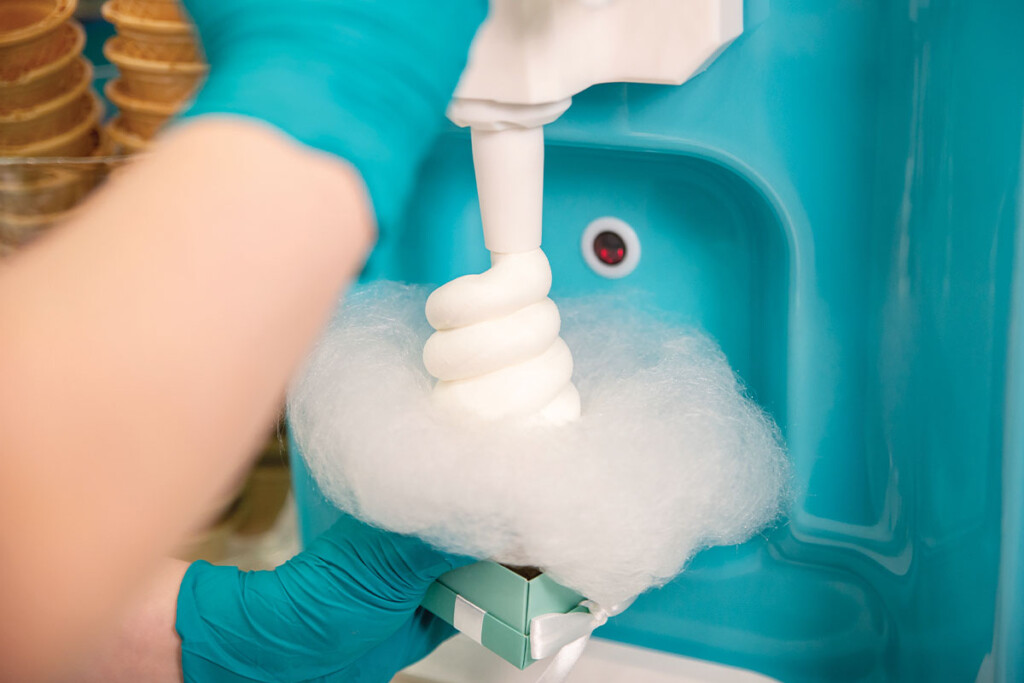 There's nothing like smooth, creamy soft serve on a hot summer day. While it may seem like this classic summer treat can't get any better, manufacturers of soft serve machines have been hard at work improving their equipment. The latest generation of machines come ready to meet the needs of busy operators, whether they want a freestanding floor model with expanded capacity to handle increased takeout business or an efficient countertop model that provides an additional revenue stream for coffee shops or convenience stores. Today's "flavors" include more versatility, less labor-intensive cleaning and improved remote diagnostics. 
Whether you're looking to replace machines or to purchase additional ones to increase your frozen treat offerings—perhaps by expanding into vegan selections, which have gained popularity in recent years—here are the latest twists on soft serve equipment. 
Frosty Flexibility
Today's soft serve machines offer increased versatility. One of the market's newest entries, introduced earlier this year, is a large capacity double-head soft serve machine that easily converts to serve milkshakes from one or both heads. "After the past few years, we've learned it's important to be as flexible as possible," notes the manufacturer, pointing out how operators adjusted their menus as needed during the pandemic. The manufacturer is seeing an increase in the popularity of milkshakes, including over-the-top Instagrammable "freakshakes" adorned with brownies, doughnuts, chocolates and more.  
Recent years also have brought an increase in technologies that allow an assortment of flavors to be dispensed from one machine. A traditional soft serve machine offers only one or two flavors, plus a twist of the two. Several manufacturers now offer a way to inject flavored syrup at the time the product is dispensed, letting operators expand flavor selections without substantially increasing the equipment footprint. One manufacturer makes a machine that offers nine flavor options at a time. Gone are the days of just chocolate and vanilla; now you can serve up pumpkin spice, raspberry jalapeno, cotton candy, apple pie and more from one machine, switching out flavors as desired. A couple other manufacturers offer an add-on system that houses up to eight syrups that can be fully blended or striped into the soft serve.
Several makers offer a way to inject flavored syrup as the product is dispensed, expanding flavor options without substantially increasing the equipment footprint.
Some operators like the simplicity of an all-in-one system. Others prefer the flexibility of an add-on system that's compatible with different size machines and that allows them to expand flavor selection, without investing in a whole new machine. Different brands of flavor syrups are compatible with different machines, so that may be part of your selection criteria. Want more customization? One manufacturer offers 18 different nozzles that allow operators to differentiate their soft serve's appearance—everything from whimsical spaghetti-like strands to elegant and intricate curves. The same maker also lets operators customize certain machines in over 2,000 Pantone colors, as well as add their logo.
The Cold Soft Facts
If you're in the market for a soft serve machine, start by determining your menu and serving method (full-service or self-service). Specify what you're looking for in a final product, including the desired overrun (the percentage of air mixed into the recipe). Do you prefer an airier product, with a high overrun, or a richer, denser product, with a low overrun? 
There are two types of soft serve mechanics: pressurized and gravity-fed. Pressurized machines rely on air pumps, while gravity-fed machines have simpler mechanisms using air tubes. Pressurized machines typically offer an overrun of 35%-80%; gravity-fed machines are limited to about 25%-40%. Some pressurized machines allow the user to adjust the overrun, so be sure to specify that if needed. 
The true test is taste. Visit a demo kitchen or showroom to try out the machines with your soft serve mix, be it ice cream, frozen yogurt, frozen custard or a nondairy treat. The choice often comes down to personal preference, says one manufacturer, noting that, at times, in a taste test with the same mix, half the participants prefer the pressurized soft serve, while the other half favor the gravity-fed product.  
If you're selling frozen yogurt by the ounce, the denser gravity-fed product will be more profitable.
Pressurized machines offer a more consistent overrun, allowing for more conformity from day to day and across multiple units. You also can crank out more frozen treats in a period than with a gravity-fed machine. A gravity-fed machine has its perks, too. With fewer parts, it is a smaller upfront investment and easier to clean and maintain. If you're selling self-serve frozen yogurt by the ounce, the denser gravity-fed product will be more profitable, because the same volume will weigh more. 
Sizing Soft Serve
When it comes to selecting a soft serve machine, one of the most common mistakes is choosing the wrong size. Too small, and you won't be able to meet consumer demand; too large, and you'll be taking up valuable real estate, wasting energy and product, and overpaying for a machine. Specify your serving sizes and your desired throughput for peak periods. While spec sheets sometimes indicate how many servings a machine can crank out per hour, you may need to consider shorter time intervals. For example, an operator with a daily 10-minute rush of tour bus passengers will need to decide whether to invest in a machine that can handle a brief surge, even though the equipment might be underused other times of day. 
If you're dispensing large quantities at a time—say 12 ounces or more to fill a waffle cone or mix into a milkshake—make sure you select a machine that has a sufficiently sized freezing cylinder. Otherwise, you may starve the machine, which can lead to freeze-ups and a subpar product. Small machines might even be limited to 6-ounce servings.
The good news is that there are a variety of machine sizes on the market—from single-head compact countertop models to high-capacity, dual-head floor models. Manufacturers are stretching the limits on both ends. One maker slimmed down its smallest countertop model in the past few years, shaving off four inches, so it now measures 11 inches wide, all while increasing output thanks to a reengineered evaporator that pulls out heat more efficiently than before. The plug-and-play 115V machine has a 1.3-quart freezing cylinder. On the other extreme, there are hard-wired mega machines with two 7-quart freezing cylinders.
Cleaning and Maintenance
Whichever soft serve machine you choose, proper cleaning is essential for food safety. Given the current worker shortage, it can be challenging to find trained staff for this time-consuming task. As one manufacturer points out, "It's difficult to find help in the stores just to work the counters, let alone clean equipment." 
Gravity-fed machines are easier to clean because they have fewer parts. When it comes to pressurized machines, some makers have simplified their design to ease cleaning requirements. At least two manufacturers offer models featuring daily heat treatment cleaning, allowing operators to stretch the time between having to disassemble and manually clean the machine, anywhere between 14 to 92 days depending on the make and model, and your locality. (Be sure to check state and local regulations concerning cleaning.) If you lack the staff for periodic cleanings, consider contracting out the work. One company that makes heat-treatment models recently launched a service in which a technician will disassemble and clean the equipment at set intervals.
Another maker introduced a "pump forward" design in 2019 on select pressurized models, providing easier access to pump mechanisms to facilitate cleaning. To further assist operators with cleaning, the company is about to release a portable cleaning device that latches to the door and washes the inner workings in about an hour, without having to disassemble the machine. An operator can easily move the device from machine to machine.  
"A traditional time suck with cleaning is that it's difficult to remove all the frozen product from the cylinder and rinse the machine of product quickly," one manufacturer notes. The company's solution? Its newest machines feature a defrost function that heats frozen product in the cylinder. The defrost function also can quickly thaw out a product freeze-up to get a machine back in business.
Regular maintenance will extend your soft serve machine's life, which manufacturers estimate to be about 15 years. Check to see what type of local service network is available to help maintain your machine. Over the past decade, several manufacturers have introduced remote monitoring that tracks equipment status in an app or web-based dashboard, and sends alerts if the machine is not performing up to standards. The goal is to identify and address any developing problems, reducing machine downtime, so you can keep satisfying your customers' cravings for creamy soft serve.
---
Plenty Cool
Whether soft serve is at your menu's core or just one component, there's a machine to match your needs.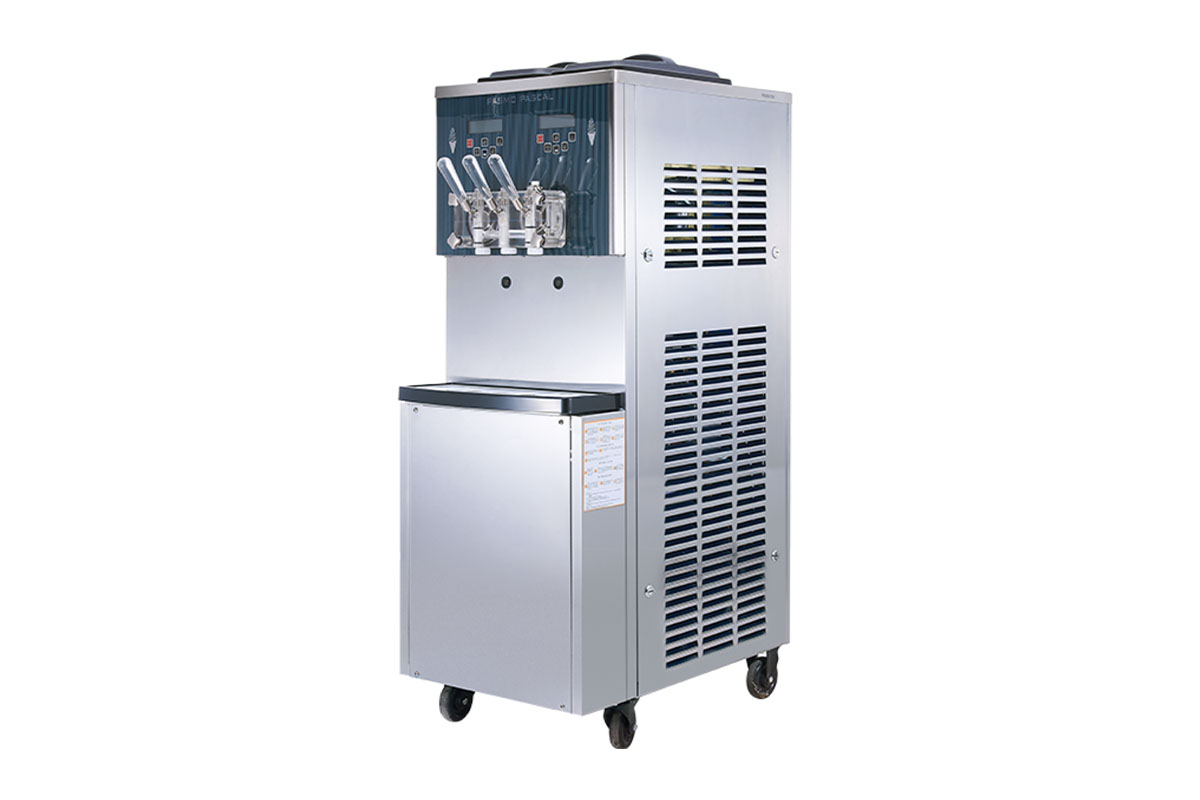 Pasmo
Model: S970
Cylinder Capacity: 2.6 quart each (two cylinders)
Type: Pressurized pump and gravity-fed systems are available
Website: pasmousa.com
---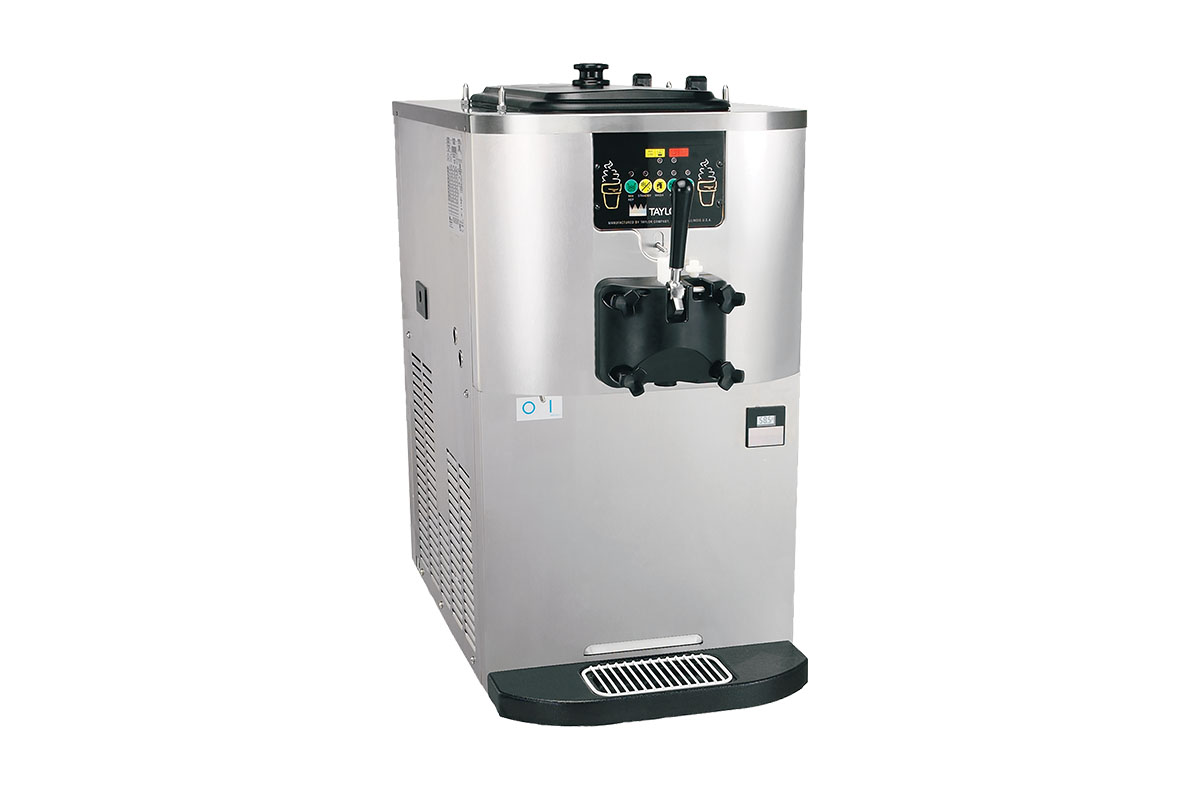 Taylor
Model: C707
Cylinder Capacity: 3.4 quarts (one cylinder)
Type: Gravity-fed
Website: taylor-company.com
---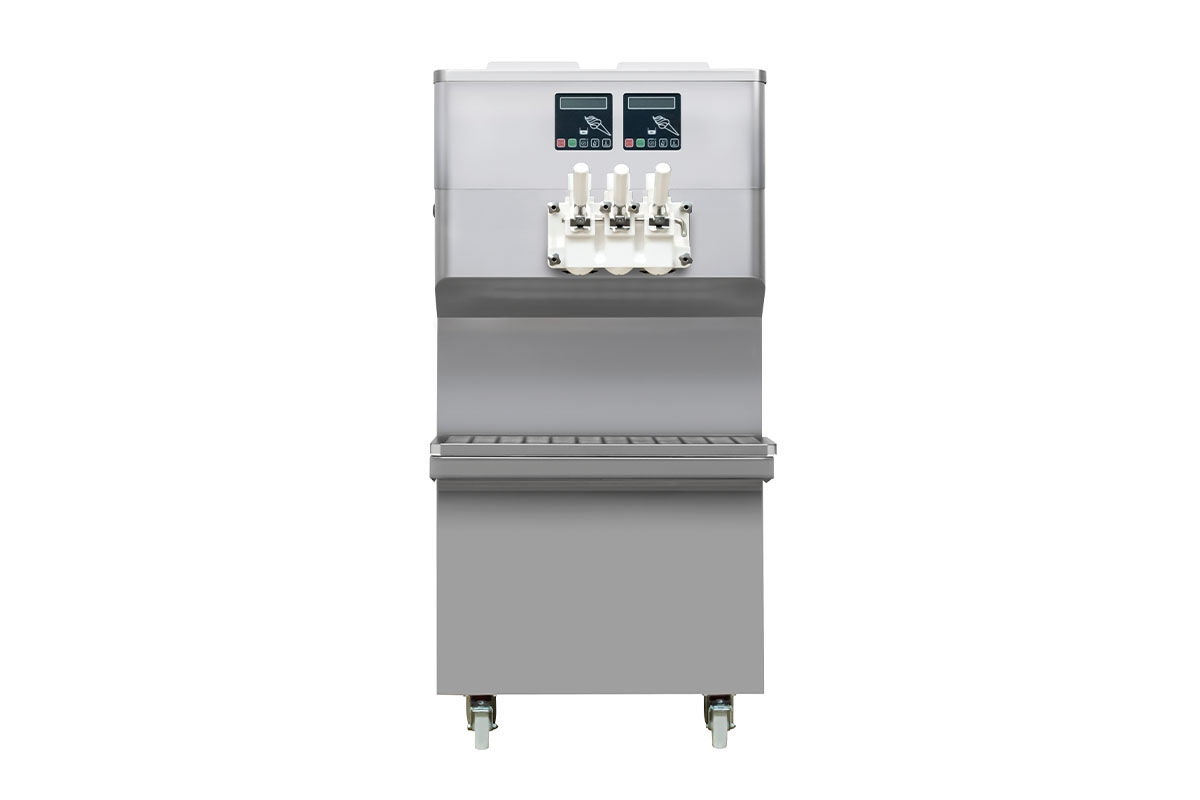 Carpigiani
Model: UF920 SP
Cylinder Capacity: 4 quarts each (two cylinders)
Type: Pressurized pump and gravity-fed systems are available
Website: carpigiani.com/us
---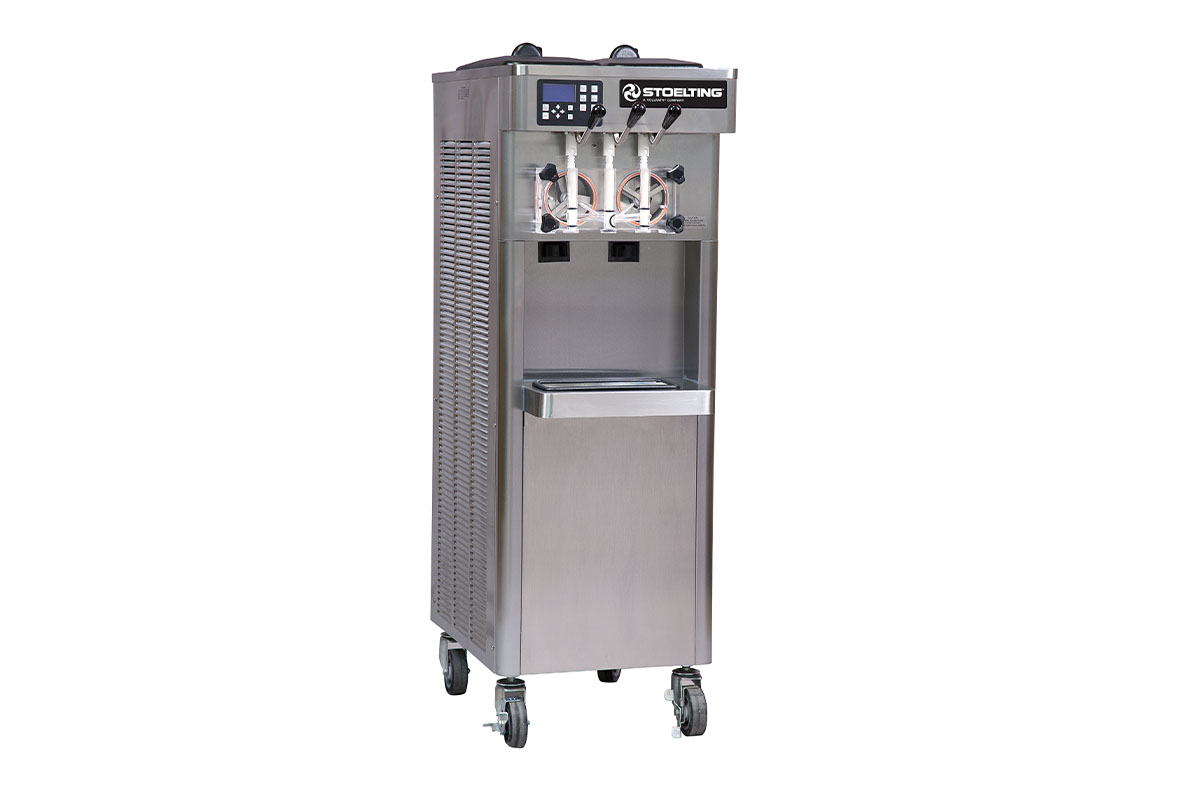 Stoelting
Model: F231
Cylinder Capacity: 3.4 quarts each (two cylinders)
Type: Gravity-fed
Website: stoeltingfoodservice.com
---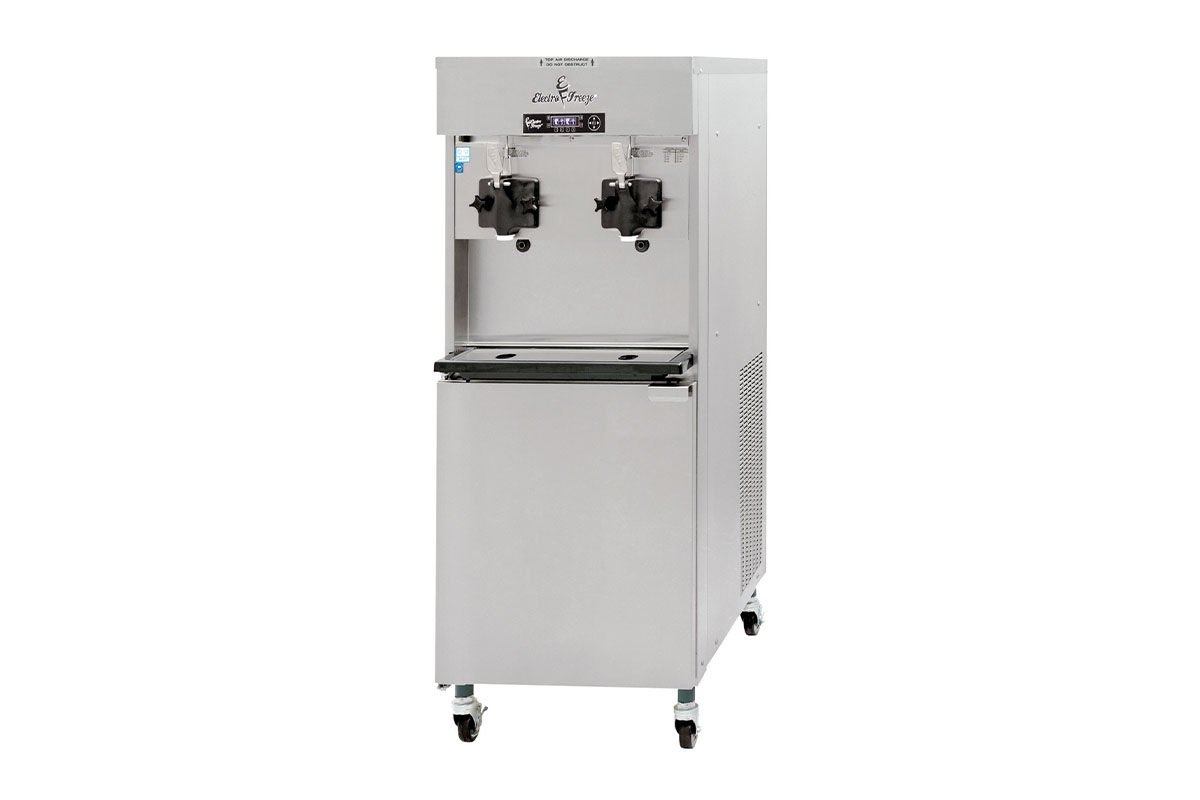 Electro Freeze
Model: GES-5420
Cylinder Capacity: 5 quarts each (two cylinders)
Type: Pressurized pump
Website: electrofreeze.com
---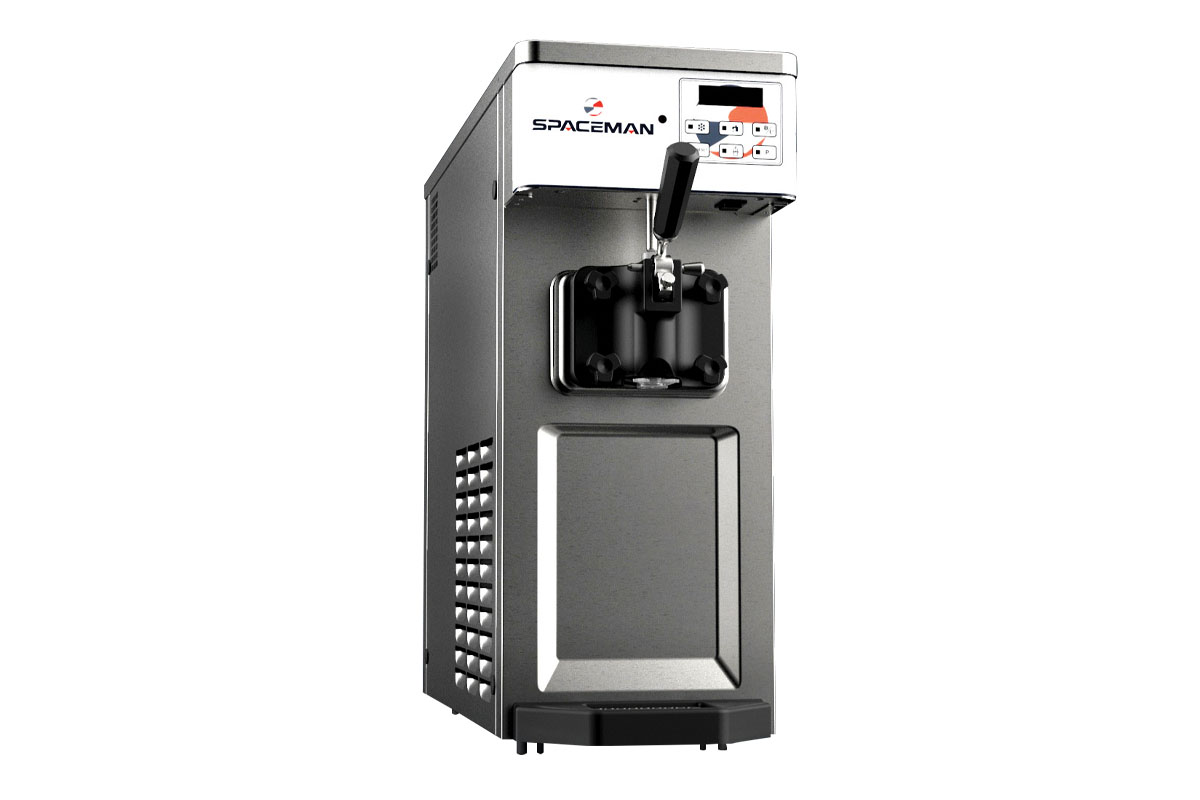 Spaceman
Model: 6210-C
Cylinder Capacity: 1.3 quarts (one cylinder)
Type: Gravity-fed
Website: spacemanusa.com
---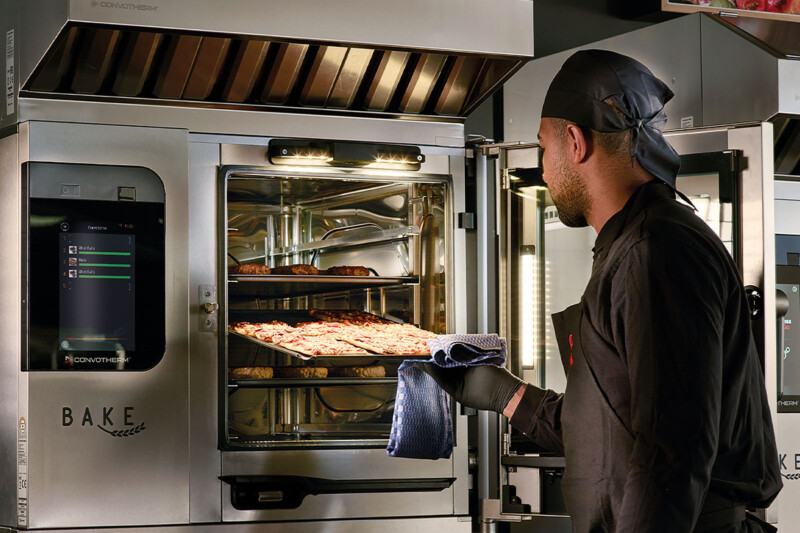 Combi Ovens
Today's combi ovens are smarter and more energy efficient, reducing the need for skilled labor and cutting utility costs.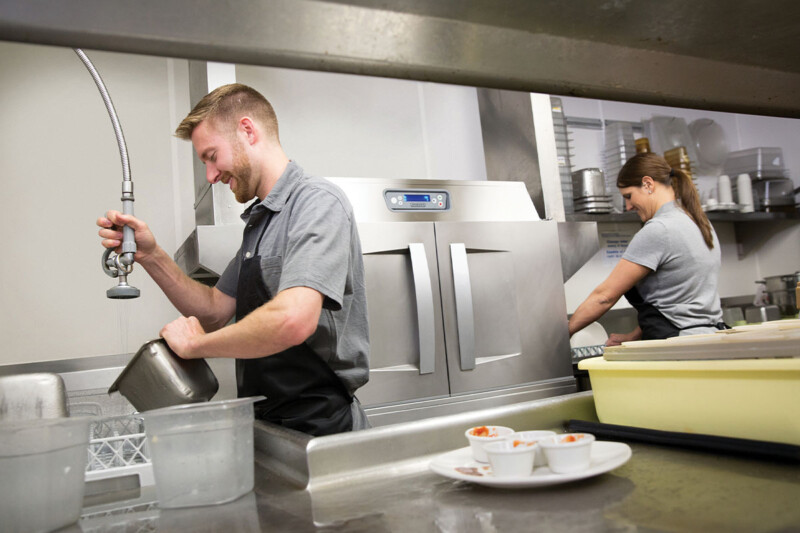 Equipment Comparisons
Forget steamy dishrooms; some of the newest rack conveyors improve environmental comfort and reduce overhead costs.