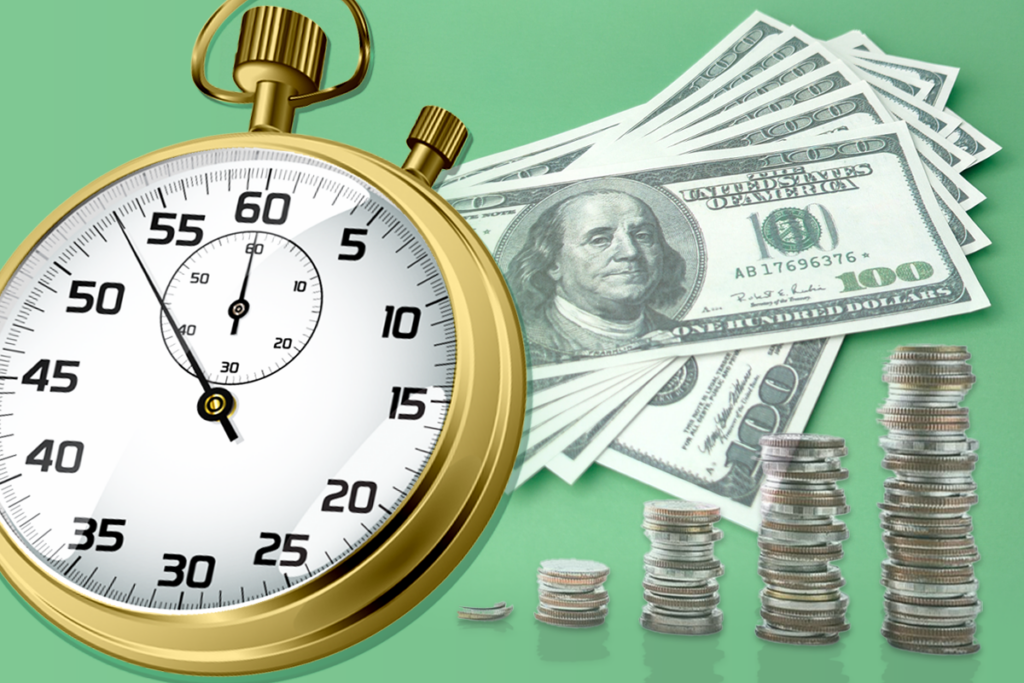 The past couple years have been rough for operators. Despite surviving the pandemic, there still remains significant challenges such as labor shortages, rising costs, and supply chain issues. Needless to say, cutting costs has never been more important. The big question is, how to do so without affecting quality and customer satisfaction?
Believe it or not, upgrading to a modern kitchen timer can actually provide significant savings in multiple areas with the only sacrifice being a small initial investment.
One of the big issues operators have been dealing with during the past two years is the labor shortage. It seems to be on a weekly basis where new staff are cycling through the kitchen, making proper training a constant struggle. Renau's Smart Kitchen Timer allows the user to program job aids which provide visual step by step instructions for tasks such as food prep and assembly, cleaning, and equipment use. This not only saves the manager valuable time, but also provides a helpful reference for how to assemble new menu items or LTO's.
Another area where operators can find savings while improving customer satisfaction is by incorporating a freshness or hold timer at their cold and or hot bars. By keeping track of held food items and ingredients, operators can not only prevent unnecessary waste such as prematurely discarding items, but also ensure that quality and safety isn't compromised by holding items too long. The Smart Kitchen Timer can not only be used as a cook timer, but as a freshness timer as well. With a vibrant 6.8" touchscreen display tracking menu items and ingredients has never been easier. What's more, it supports Wireless Sensor Modules to which operators can connect various probes and sensors such as an Infrared Temperature Sensor to add even further freshness monitoring capabilities.
One of the best ways operators can save money is to prevent potential disasters from occurring in the first place. Disasters such as a valuable piece of equipment going down, such as the walk in. By monitoring the temperature in the walk in using the Smart Kitchen Timer and Wireless Sensor Module operators can program customizable high temperature alert messages which can then act as a proxy indicator that preventative maintenance may be necessary. For example, if the operator begins receiving regular "high temp" alerts for the Sensor in the walk in, it might be a good idea to check the condition of the condenser. Spotting potential issues like this can mean the difference between continued success, or a very costly disaster.
To learn more about Renau's Smart Kitchen Timer check out the product page: https://renau.com/commercial/t-2468-smart-kitchen-touchscreen-timer/
Or email info@renau.com to get started with a free 30 day trial!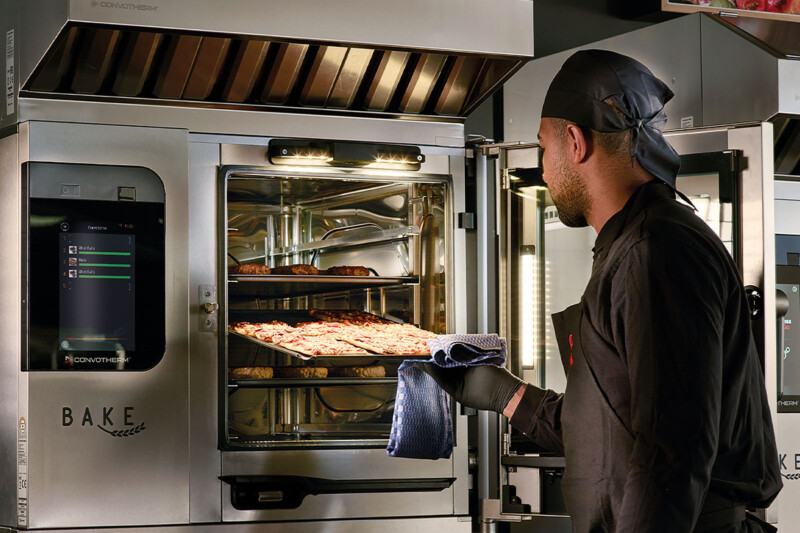 Combi Ovens
Today's combi ovens are smarter and more energy efficient, reducing the need for skilled labor and cutting utility costs.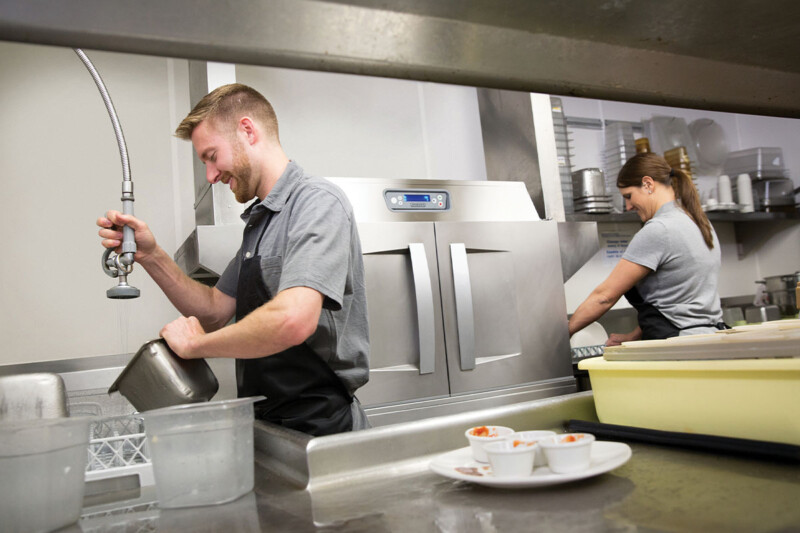 Equipment Comparisons
Forget steamy dishrooms; some of the newest rack conveyors improve environmental comfort and reduce overhead costs.