Modern Market's VP of Culinary Talks the Brand's Redesigned Kitchen Line
One side of the line is being used exclusively for takeout and delivery orders, preventing in-house orders from getting backed up by to-go orders.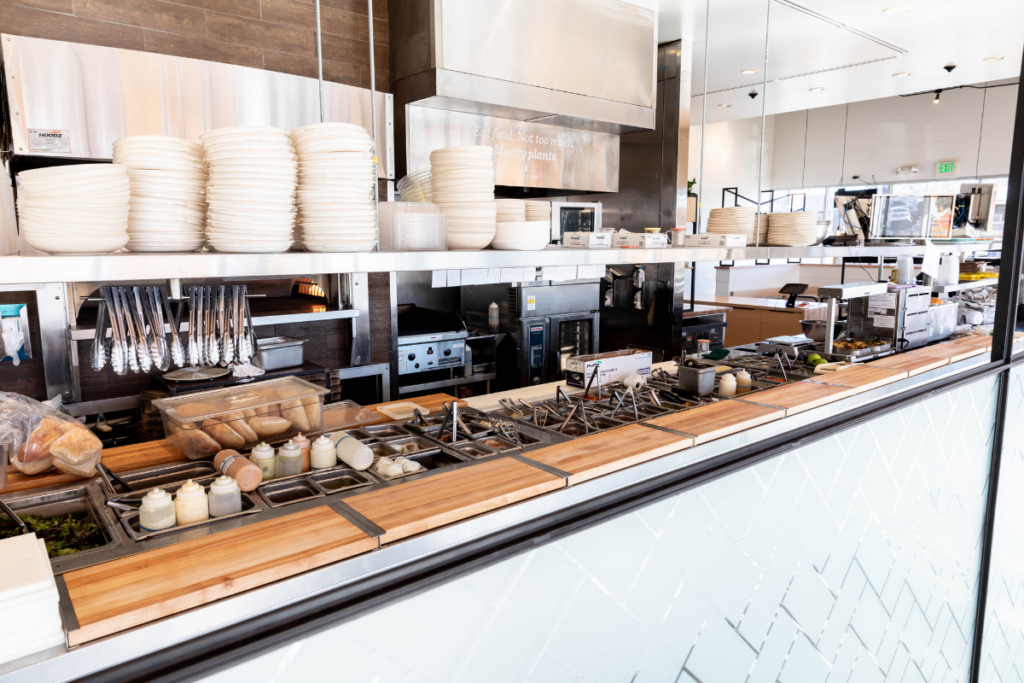 After Modern Market rolled out a double-sided kitchen line during a remodel of its highest-volume restaurant in Greenwood Village, Colo., in 2020, the fast-casual brand is now committing to what it says is a more efficient, post-pandemic design.
The brand plans to incorporate the double-sided kitchen line in all future restaurants, including its newest store, set to open soon in east Denver, along with an overall updated restaurant design. The company-owned store will mark the brand's first opening since 2020 and grow its footprint to 29 stores.
Here, Modern Market's vice president of culinary, Nate Weir, discusses how and why the new double-sided kitchen line works.
What was the original kitchen design like?
As a high-volume fast casual, assembling all our menu orders in the moment, flowthrough and efficiency on the line are extremely important. Our original restaurant designs have three different initiation points for entrees: a sandwich line, a salad and grain bowl line and a pizza line, all flowing into a central expo area. This layout can be very challenging when busy; the expo position is incredibly demanding as food is arriving from different directions at different times. If one of those three lines was moving faster or slower, items can pile up expo while waiting for other items on the order. In 2019, we began working to introduce a "progressive" line flow where everything except for pizza starts at the same place and moves through the same cold and hot stations before arriving at expo in the exact sequence they were ordered in. The double-sided line is an extension of that progressive model.
What are the benefits of the doubled-sided kitchen line?
The progressive line greatly improved the flow of food, simplifying our expo position and improving the guest experience. One of the biggest wins is that it highlights one of the main differentiators for Modern Market, our carving station where we hand-slice chicken, steaks and tofu to order. Previously our sandwiches had to use a cold, pre-portioned protein that was reheated; now the sandwiches feature the same incredible, hot, freshly carved proteins as other menu items. The double-sided line is set up so that team members can access ingredients from both sides of a single make line. There is a "primary side" with the normal doors and drawers for coolers; team members restock the line from that side. The other side of the line faces the dining room and is designed with beautiful marble and wood finishes, so when that side is functioning, our open kitchen still looks beautiful and inviting.
How does it improve efficiencies and streamline back-of-house operations?
Using the double-sided line and our state-of-the-art technology stack, we are able to divide orders in various ways to take advantage of the line. With off-premise sales continuing to be at record levels, we are currently utilizing the second side exclusively for takeout and delivery orders. This provides a much better experience for our dine-in guests, as their food no longer gets stuck behind a large volume of orders leaving the restaurants. In a different (and only hypothetical for now) setting, we could instead use the second side of the line to service a drive-thru or pickup window. Because both sides share the same holding equipment, it is a very efficient design compared to establishing a different, secondary make line somewhere else in the restaurant. In our highest-volume restaurants, it allows us to have extra team members on the line producing food without being cluttered. And because everyone is pulling from the same pans, everything turns over quickly and stays fresh and in perfect rotation.
Did you invest in new equipment for this design?
We added a dual-lane "smart toaster" at the beginning of the line to provide perfectly toasted bread for our sandwiches; that toaster is able to service both sides of the line.
How did you decide which store to roll out the design in initially?
The double-sided line is currently only in our highest-volume location, located in the bustling Tech Center area of Denver. This restaurant is one of our oldest as well, the third one ever built for Modern Market. It has traditionally had extremely busy lunch services, with ticket times being critically important as we serve lunch to busy professionals. The restaurant was closed for almost six weeks as we fully remodeled the dining room, (furniture, fixtures and equipment) and added the double-sided line. It's great proof of concept that this could be done in other legacy restaurants if desired.
Any other details about the design?
One of the aspects that I think is the coolest is that the double-sided line ends in an expo station which abuts a pickup station for delivery and carryout orders. The pickup area features a grid of pass-through boxes, allowing our expo team to place finished orders in a cube from the back and the guest to pick it up from the front. Very efficient and no wasted steps.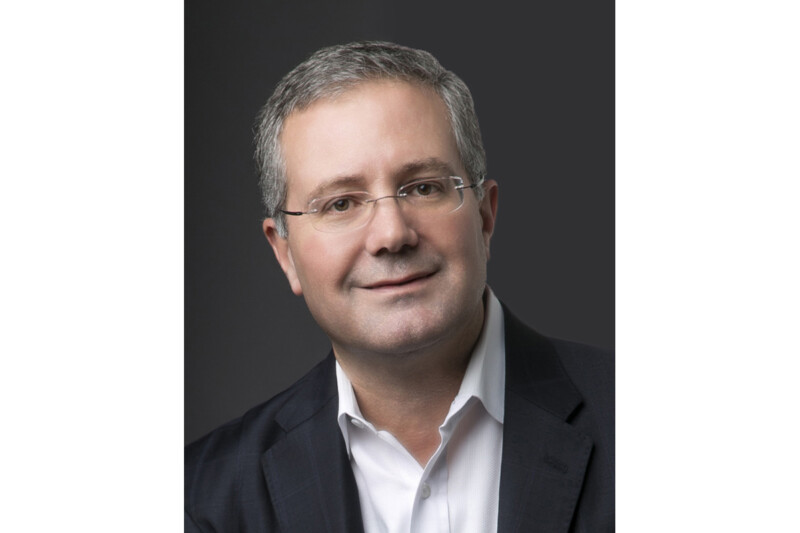 People
From summer to fall, the industry seems busier than ever, but there's lots to look forward to.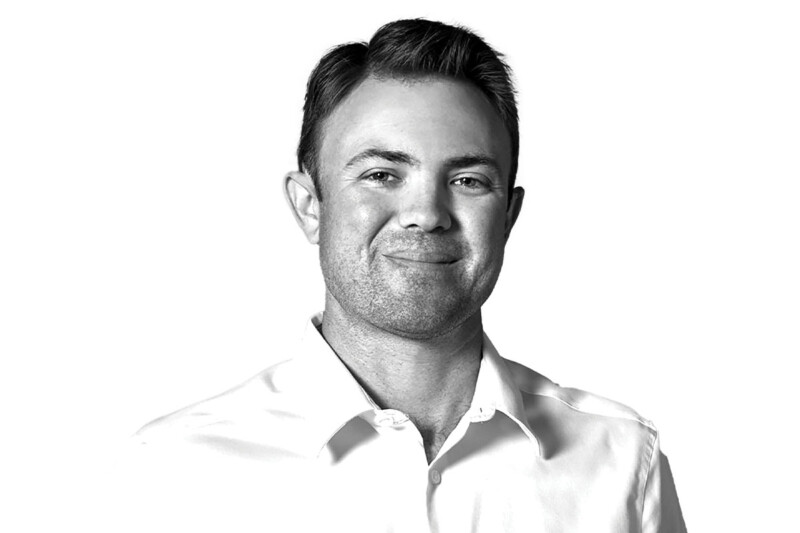 People
The vice president of Florida-based Coastline Cooling shares his business philosophy, thoughts on volunteering and why ice machines are cool.