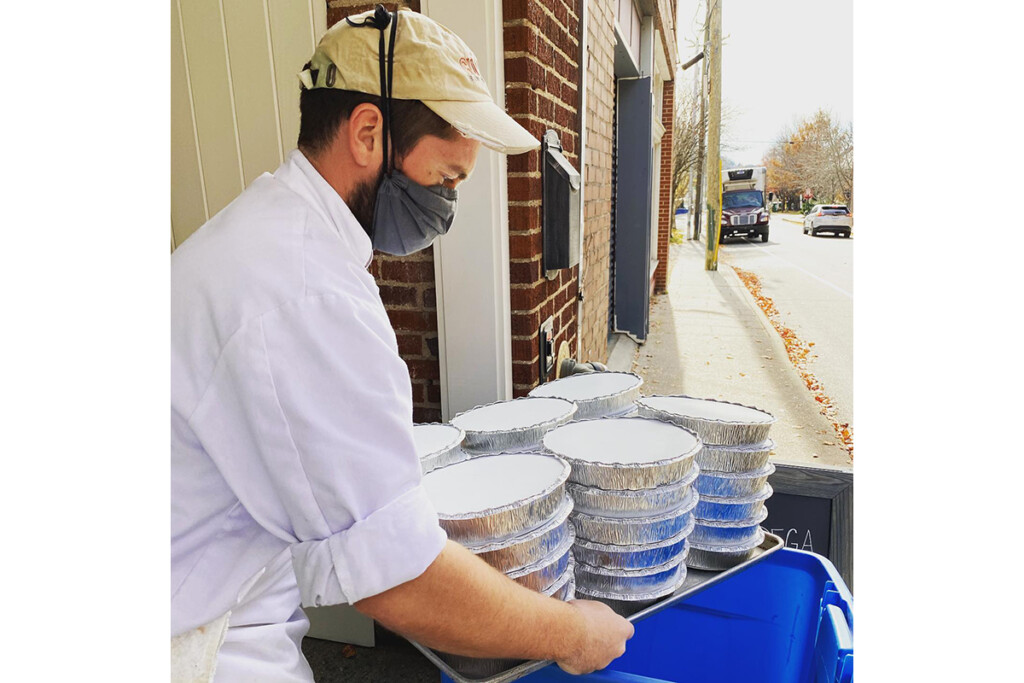 Restaurants are critical to communities. Not only do they help the economy, especially in areas that depend on tourism, but they are also engrained in the culture and identity of their cities.
The importance of restaurants was a driving force behind the creation of Asheville Strong, nonprofit organization that supports restaurants and small businesses with online resources and crisis relief funding.
Asheville Strong started soon after the March 2020 shutdowns and its programming has evolved.
"At first, we didn't know what would happen; we just knew that many restaurants operate on very thin margins and need revenue," said Brandon Amico with Asheville Strong. "The restaurant industry is very big here and tourism is important, so we needed a program that would give money to these restaurants."
They started by creating a website where people could purchase gift cards for then-closed restaurants. The site grew quickly, with links to nearly 700 local businesses.
"Tourism is a huge part of the economy here and therefore part of the community," said Brandon. "Our world-class restaurants are a source of pride and keeping them in business is important from an economic perspective, but also important to our identity and sense of self."
Once they saw the pandemic would not be a short-term situation, they expanded the site into a resource hub and launched their next fundraiser: the Asheville at Home digital cookbook. This collection of recipes from beloved local Asheville restaurants raised $12,500 for the NCRLA's Restaurant Workers Relief Fund to help North Carolina restaurant workers in need.
Then came the Feed Our City program. Modeled after World Central Kitchen, this initiative contracts local restaurants to make food, which is then distributed to shelters and meal programs in the Asheville community.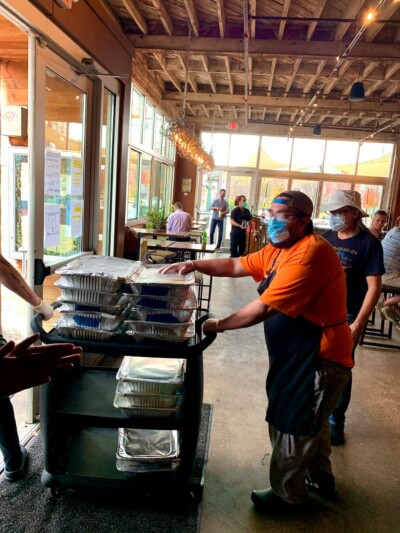 Right now, Feed Our City works with four restaurants, providing 1,350 meals every week for the community.
"We have to find places with capacity," said Brandon. "It can be tricky to find places that can cook hundreds of meals at a time and store them."
Each participating restaurant is partnered with a distribution site. They decide the meals — following guidelines on protein, grains and vegetables. The meals are not complex, but they're also not boring.
"These are high-quality restaurants making the food," said Brandon. "Everyone deserves a good meal. We know we won't be able to feed everyone, but we're hoping to make a difference."
Asheville Strong provides the volunteers to help transport food to the distribution sites, generally a community organization or shelter, who then give the food to the recipients.
Brandon said, "Feed Our City has highlighted the importance of local connections and a community that can rely on each other. We're most effective as a conduit between restaurants and hungry people. When everyone gives a little, we can do a lot."
If you're interested in supporting the ongoing efforts of Feed Our City, you can visit www.ashevillestrong.com/feedourcity. Between now and January 15, 2021, any funds will be matched up to $100,000 — meaning your $50 donation becomes $100 that can help support restaurants and feed people in Asheville. You can also connect with them on Facebook, Twitter and Instagram to hear the latest news from the organization.
The COVID-19 pandemic asks us to continue to think outside the box, and we hope these stories provide inspiration and ideas to help your local communities and support foodservice establishments. Reach out to us via email or direct message us on Facebook if you have an inspiring story to share.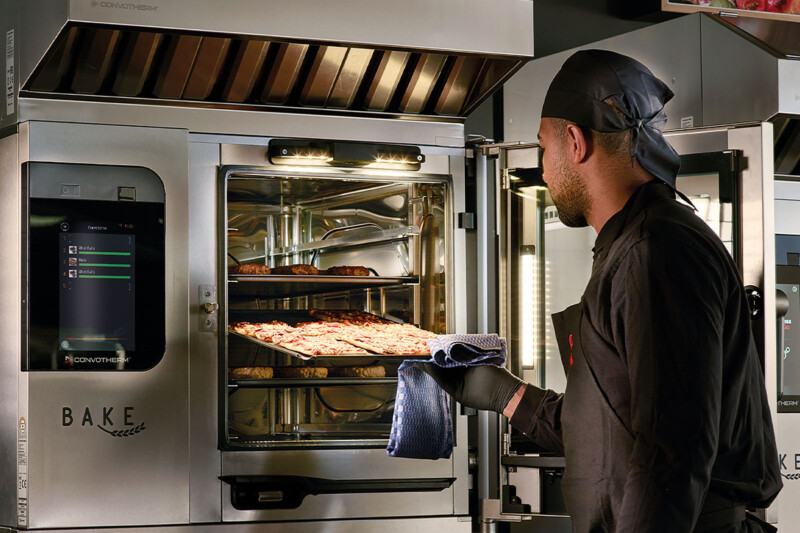 Combi Ovens
Today's combi ovens are smarter and more energy efficient, reducing the need for skilled labor and cutting utility costs.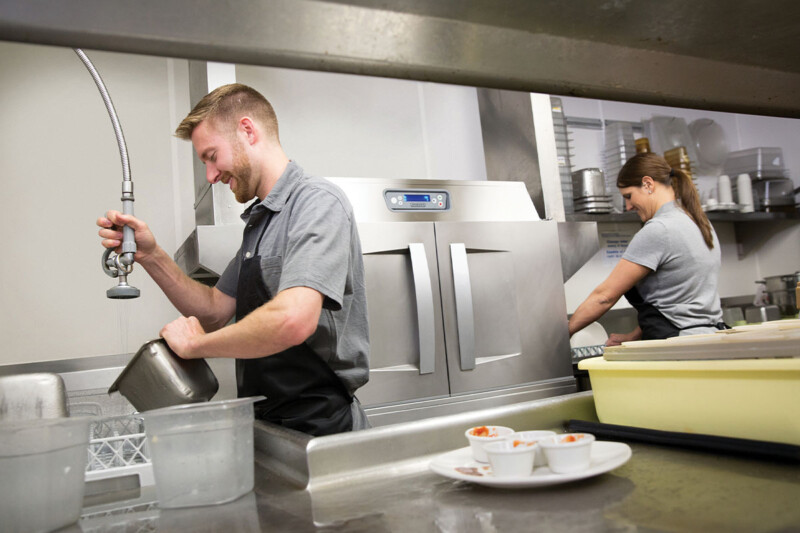 Equipment Comparisons
Forget steamy dishrooms; some of the newest rack conveyors improve environmental comfort and reduce overhead costs.