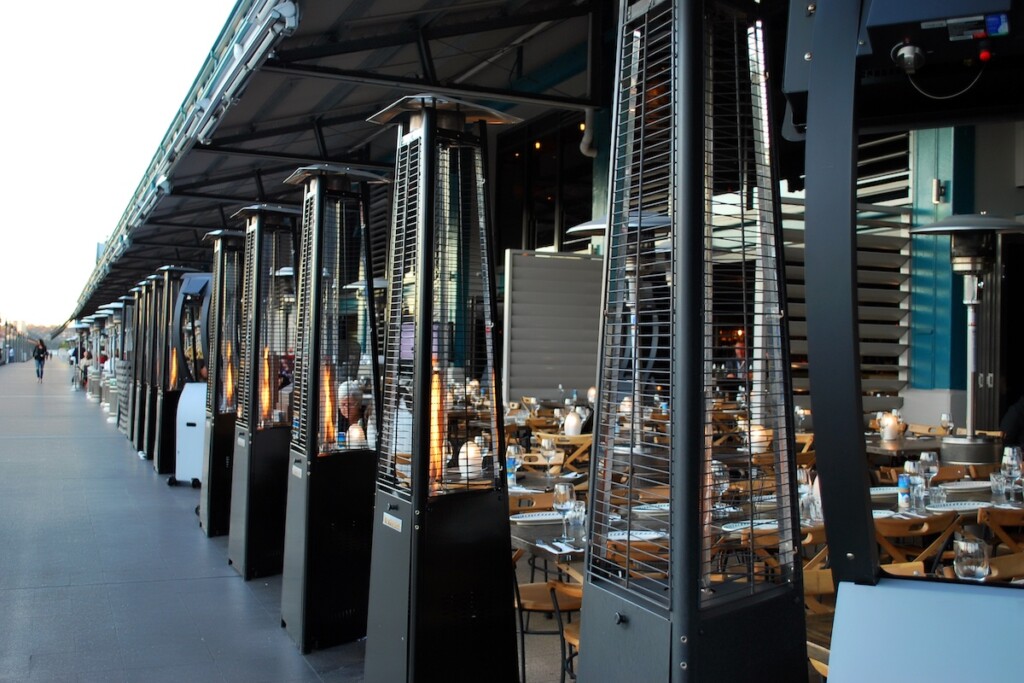 Be it a mushroom-style propane heater, pyramid-style propane model, electric heaters or a tabletop options, portable patio heaters' availability continues to hover in the hard-to-find range. The shortage of heaters, which can run from about $150 to as much as $1,500 each, is an ongoing headache for an industry already teetering on the brink.
Demand for heaters is through the proverbial roof thanks to pandemic-imposed social distancing guidelines. Nearly three-quarters of full-service restaurants and 60% of limited service restaurant offer outdoor dining of some kind, according to National Restaurant Association research.
A rush of orders and shipping delays from China have driven up prices and created backlogs that could run into next year, Bloomberg reports. Indeed, restaurant operators in cities and states across the country—from California to Washington, D.C. to Minnesota to Kansas—say they are coming up short in their search for outdoor heaters. FER's own informal search for patio heaters on online restaurant equipment supply sites showed many of their patio heaters on backorder or out of stock. The shortage has restaurant operators looking beyond commercial equipment suppliers for outdoor heating equipment to big box stores and local retailers.
The rush began back in July, which is when Eric Kahn, owner of Alfresco Heating in Novato, Calif., started seeing restaurants purchasing heaters for the first time. As of November, Alfresco's sales are up 90% year-over-year, and the company has received so many installation orders it's adding staff to keep up.
"The biggest backorders are with portable patio heaters," Kahn told a CNBC reporter in a November interview. "Everything we've got coming in November, almost all of that is already allocated. … For permanent heaters, many of which are manufactured in the US, we're looking at a month-long back order, on average."
Also fueling the demand, some cities, including New York City, have eased restrictions on outdoor heaters to provide some relief to restaurants trying to keep their businesses afloat with outdoor dining as colder weather moves in.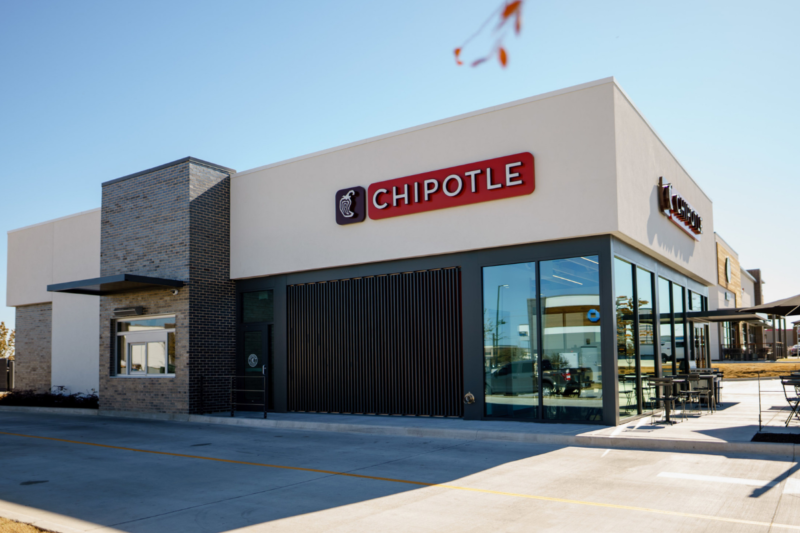 Company News
Despite not yet recovering all its in-store sales, periodic staffing challenges, menu price hikes and supply chain disruptions, Chipotle Mexican Grill had a record third quarter, bringing in $2 billion...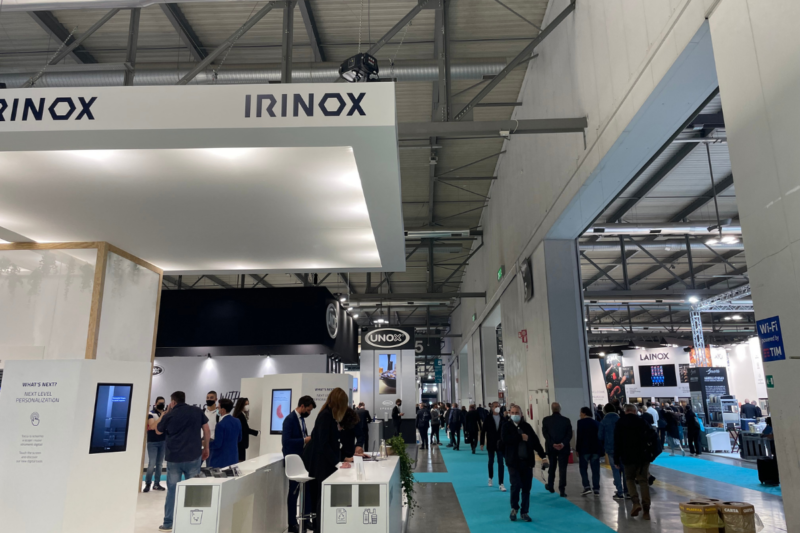 Events
HostMilano, one of the largest foodservice equipment shows in the world, kicked off today in Italy, and FER is on location.