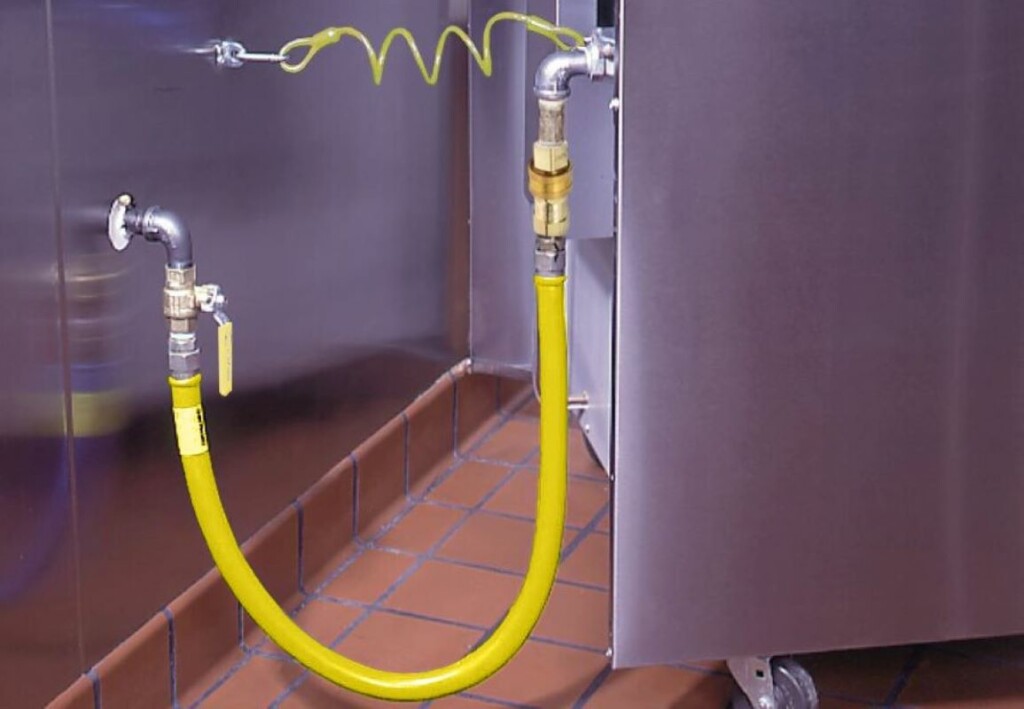 In the commercial foodservice industry, safety when installing or maintaining gas-operated equipment is vital. Gas connectors are an essential part of every commercial kitchen, and it is important to understand their function, as well as the codes and regulations that govern their installation, with safety as the foremost consideration. The danger of a gas leak stemming from a connector failure is a legitimate safety concern. For this reason, it is important that the installer understand what scenarios might increase the likelihood of a failure that can create a gas leak risk.
To avoid shortening the life or your equipment or creating a hazardous safety issue, avoid these three common pitfalls.
Danger #1: High tension areas on gas connectors
When the manifold design or the inlet on the appliance is in a less-than-ideal location — too high or too low, for instance — it causes excessive strain on one or both ends of the connector directly below the end fitting(s). Numerous scenarios can create this undesirable tension, and a technician must be able to identify where a problem exists.
A suitable solution to many of the undesirable manifold/appliance inlet variations is to install a multi-plane swivel coupling on the appliance side of the gas connector. It is also advantageous to install a deluxe swivel on both connector ends to reduce stress and tension transferred to the connector.
Danger #2: No restraining device
To avoid long-term gas connector failure, a restraining device can act as the first line of defense in preventing excessive force from being applied.
Restraining devices are comprised of a removable steel cable with a plastic coating that tethers a cooking appliance to the wall behind it.
When a restraining device is not installed or is not being utilized correctly, excessive strain is often placed on the connector directly below the end fitting(s). Installing a restraining device that is properly sized to match the installed gas connector is a good solution for avoiding strain. Please also note that the length of the restraining device should be shorter than the gas connector for a proper fit.
Danger #3: Improper installation of the gas connector
Using an installer who has a solid working knowledge of gas connectors, codes and standards that should govern installation processes and how to create an optimum environment for installation is vital to preserving the health of your gas hoses long-term.
It is common for manifolds and appliance inlets to be outside the standard height — a problem an experienced installer can help prevent.
In all cases, manufacturer guidelines should be carefully followed. We've also provided some ideal guidelines to minimize the chance of undue wear and tear or failure of your connector(s).
Best practices for gas connector installation
When creating the ideal installation environment for your gas hose connectors to operate without tension, follow these measures:
Position the manifold 30-42 inches from the floor
Position the appliance gas inlet at a similar height to the gas manifold and no further than +3 or -3 inches horizontally from the center of the gas manifold drop
Configure the gas manifold drop so that it points downward, with the appliance gas inlet located no further than +3 or -3 inches horizontally from the center of the manifold drop
Place an anchor on the manifold at every drop point and every angle
Utilize a commercial-grade (not residential-grade) full-port shut-off valve
Install both a restraining device and a quick disconnect
Rest the gas connector in a "lazy loop" when the equipment is in its operating position
Choose Mavrik™ gas connectors
AllPoints has recently unveiled the latest in gas hose connection technology with the launch of their Mavrik deluxe hose swivel kit.
The deluxe swivel option provides a full 360-degrees of multi-plane range of motion and is built to maximize the life of the hose connector and reduce areas of high tension at connection points. In addition to exceptional quality of construction, these Mavrik hose kits are backed by an industry-leading five-year warranty.
AllPoints carries the Mavrik gas connector accessories you need to create an ideal installation environment that will prolong the life of your equipment and optimize the safety of your gas connections. Ready to learn more about Mavrik hose kits? Click here!

AllPoints is a global foodservice parts and supplies provider focused on helping service agents, dealers and parts resellers maximize their profits. AllPoints, a brand of Diversified Foodservice Supply (DFS), is devoted to supplying a foodservice parts advantage of lower prices and better service to its customers by offering exceptional customer service, strategic distribution channels and Mavrik™ OEM-equivalent parts that meet or exceed OEM safety and reliability standards. For more information, please visit www.allpointsfps.com/.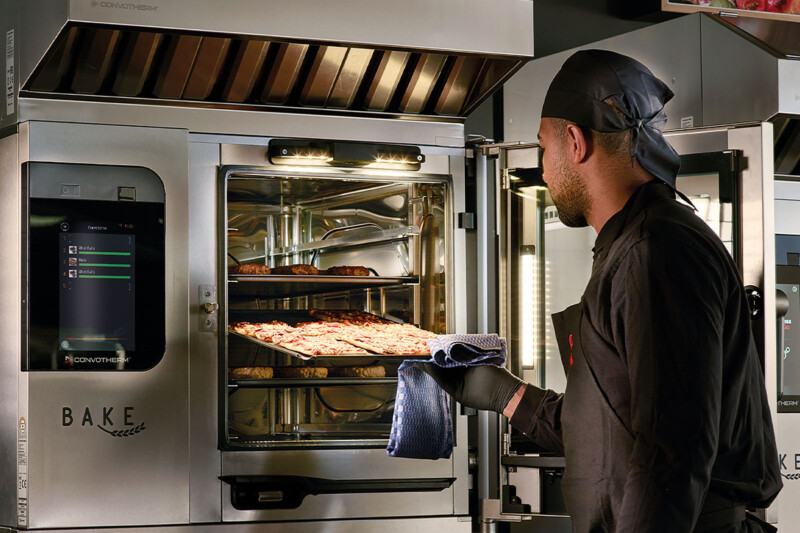 Combi Ovens
Today's combi ovens are smarter and more energy efficient, reducing the need for skilled labor and cutting utility costs.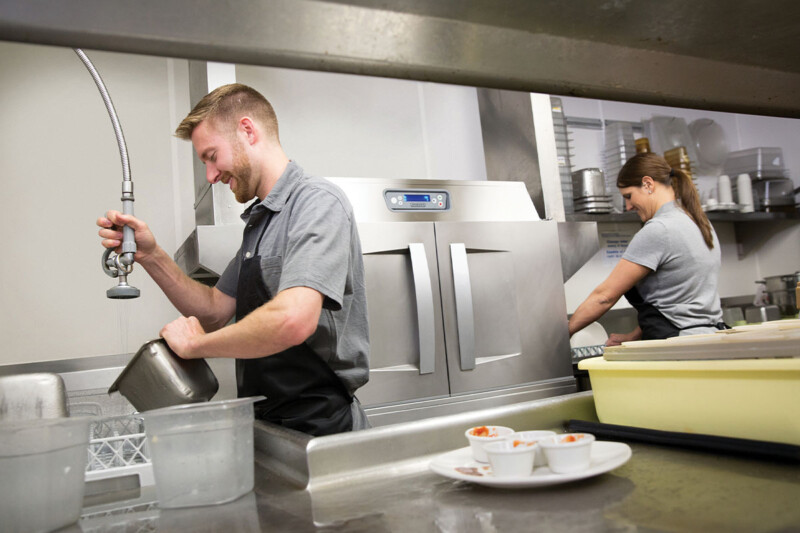 Equipment Comparisons
Forget steamy dishrooms; some of the newest rack conveyors improve environmental comfort and reduce overhead costs.