To the Power of 5: Leading Women in Foodservice E&S in 2023
In honor of Women's History Month, FER highlights five women raising the bar in the realm of foodservice equipment and supplies.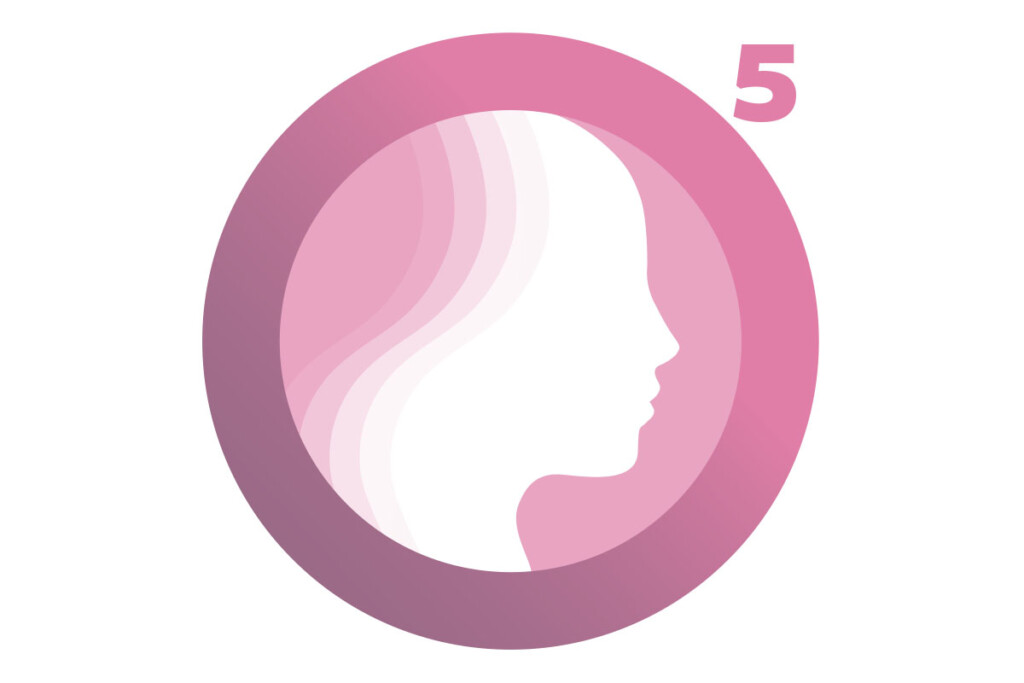 March 1 marks the start of Women's History Month, a national celebration since 1987.
In recognition, FER again honors inspiring females from five industry channels: operators, dealers, consultants, manufacturers' reps and service agents.
Please join us in applauding our 2023 panelists' journeys and recent accomplishments—from starting a new business and authoring a book, to improving company culture and rethinking hiring processes. Be sure to note advice for those following in their prominent footsteps.
TINA REESE
Vice President, Commercial Appliance Parts and Service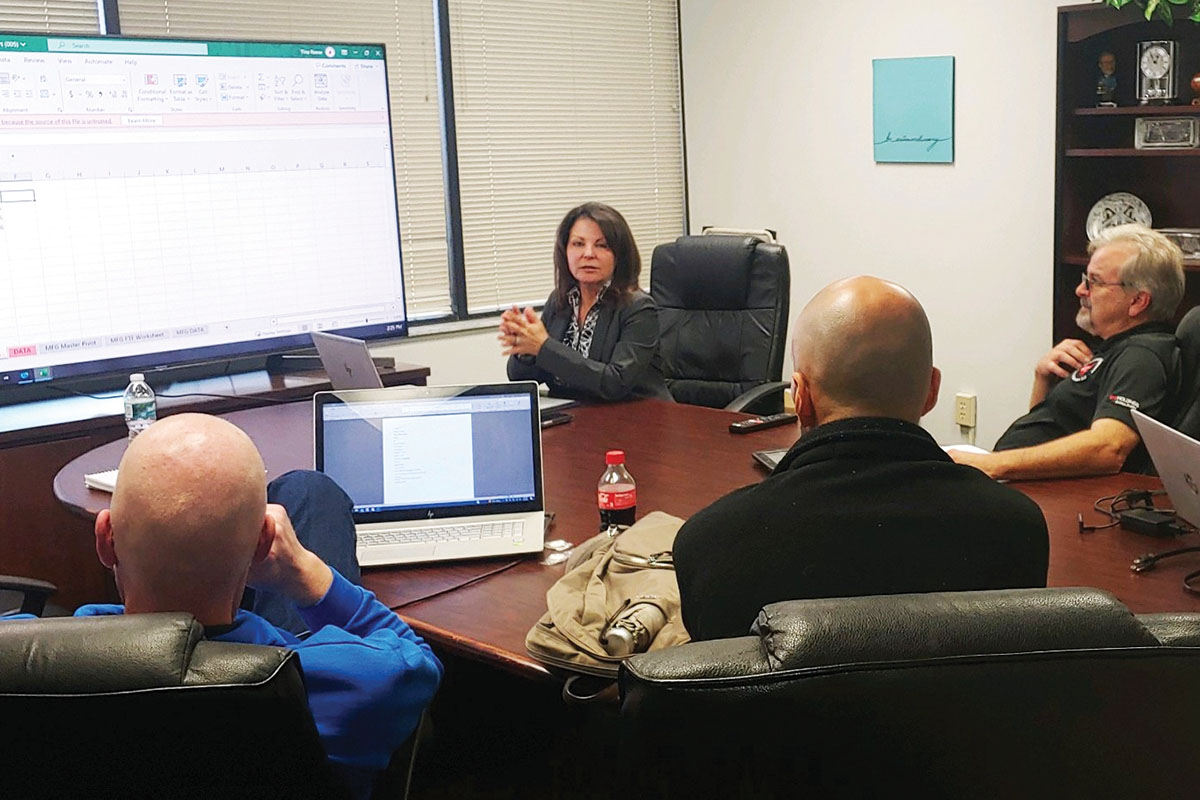 It might seem Reese was destined for a career in foodservice, but in fact it couldn't have been further from her mind as she studied to enter the medical field in college. It wasn't until after the birth of her son when she started working at the family-owned company and fell in love with foodservice.
She eventually bought her parents' company in 1996, later selling it while remaining with the company to continue its growth, helping it increase its sales fivefold. "What I love about my job is the same today as it was when I started in the industry, and that's the people," Reese says. Whether motivating her team or collaborating with manufacturers and customers to improve services, she's all about relationships.
"Women approach the job with an authenticity that we need if we're going to succeed in the future."
RISING TO THE CHALLENGE
One of the biggest challenges Reese faces today is the same for many in the industry: labor. "Coming out of the COVID-19 pandemic, we've seen a new type of workforce," Reese says. "There's a new emphasis on work-life balance, and it's important to recognize that and see you can't keep doing things the way you did 15 or 20 years ago."
For Reese that means navigating a balancing act of providing staff with well-deserved time off while trying to maintain sta ng needs to serve their customers. To fill vacant positions, her team ramped up social media advertising with targeted marketing touting the company's benefits packages. They've also changed how they hire, looking for people with integrity and drive and training them on the job, rather than being dependent on experience in new hires.
WOMAN TO WOMAN
"Be creative. Be courageous. And most important, accept the challenges that come your way," Reese says. "Women approach the job with an authenticity that we need if we're going to succeed in the future."
---
KAREN MCCAIN
Executive Vice President, Southern Region, TriMark USA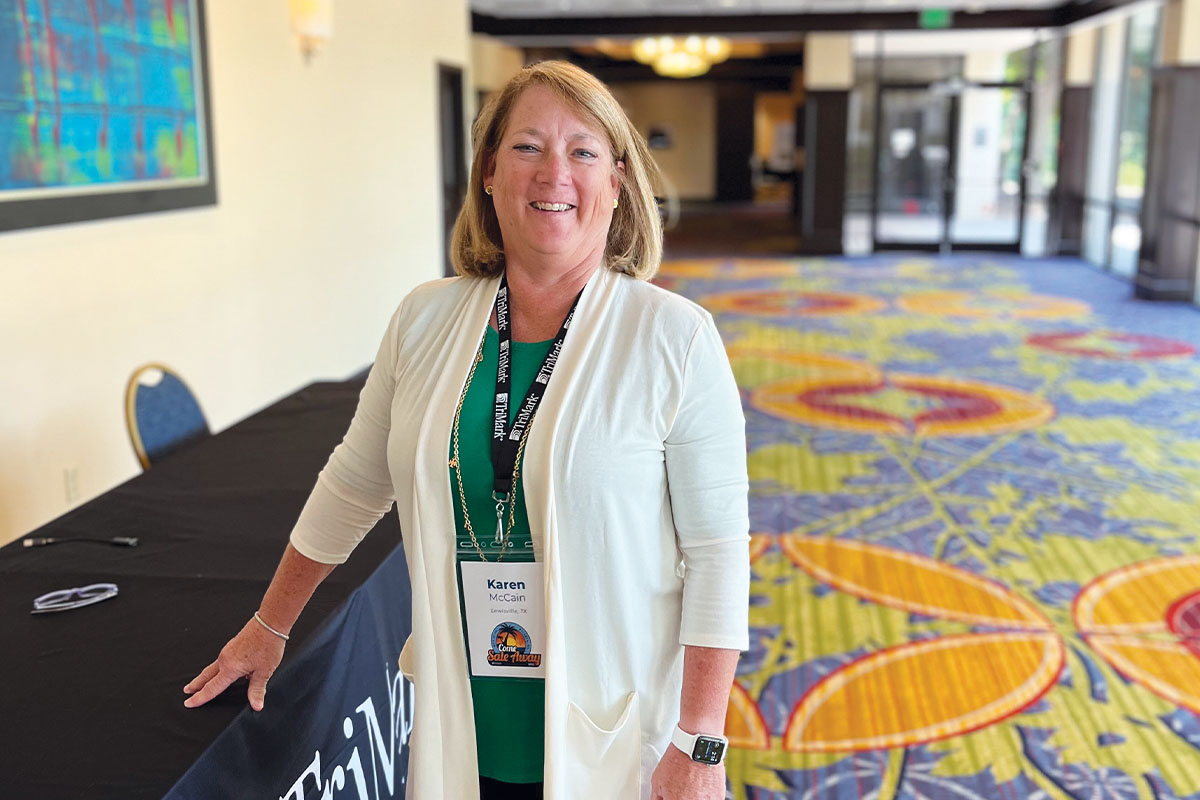 When McCain moved into the role of executive vice president from regional CFO in 2020, she moved from being behind the scenes to being the person sitting at the table with the board of directors. "Marty Monnat and I were a great team and worked together for many years," McCain says. "When he retired, I knew I was up for the job, but I also knew there was a big change coming, as I would now be the one ultimately responsible, not only for the company's results, but for the people." McCain faced the challenge head on, navigating through the COVID-19 pandemic with the skills gained from many years in the foodservice sector. "The structure of this industry is different than others out there, but the end result is the same," McCain says. "You're out there providing solutions, working with great people, and it's a lot of fun."
NEW INITIATIVES
Keeping people front and center is McCain's top priority. She was instrumental in launching the Engagement 360 (E360) program, developed to improve the culture of the company's southern division. The name derives from the philosophy that you can't put either customers or employees first, because that would imply one comes second. "We worked to develop a process that says we're involved with everyone equally, customers and employees all entwined," McCain says. This program includes a ramping up of training opportunities, from major vendors and partner suppliers, as well as CFSP training, all of which builds up staff while improving services for customers. The team also hosts employee appreciation events to make sure everyone knows they're valued.
WOMAN TO WOMAN
"We're all products of the choices we make," McCain says. "It's important not to let other people make those choices for you. Be responsible for your own decisions. You might find there are times in life when you have to put others first, but if you keep your heart focused on the choices you want for yourself, you'll get there in the end."
---
MELISSA GREENWALD
President/Owner, Greenwald Sales and Marketing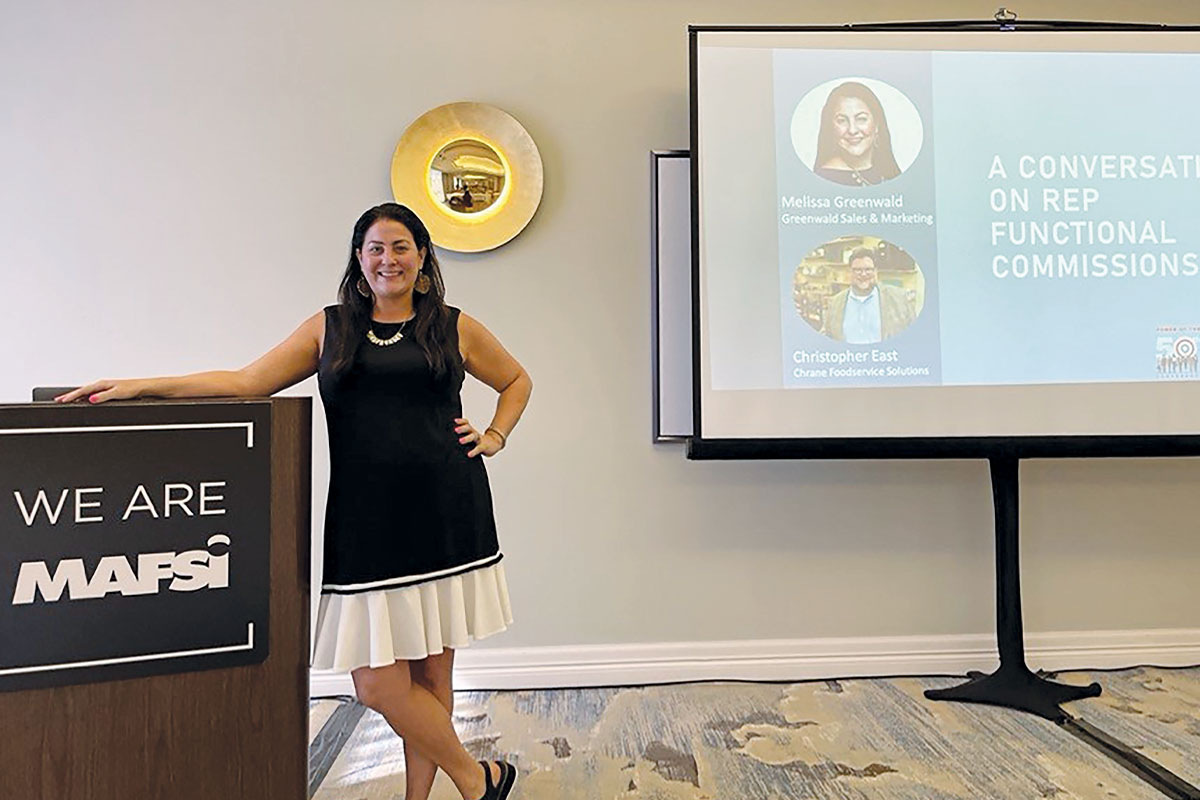 Taking risks and searching out opportunities has helped Greenwald become a rising star in the foodservice equipment and supplies industry, and this year is no exception. When she launched her manufacturers' representative business in 2017, she modeled her company after her father's, focusing on tabletop and light equipment. But with an eye for growth, she's recently made moves to expand the company's offerings, signing with a walk-in cooler manufacturer. "It's exciting to learn new things as we serve our clients in new ways," Greenwald says.
GROWTH MINDSET
That creative approach to business doesn't stop with expanding equipment lines. Consolidation among manufacturers within the industry has brought its challenges, but also opened up new opportunities. In the coming year, Greenwald plans to approach her hotel clients in a whole new way, supplying not only kitchen products but also necessary hotel room products, from refrigerators to tissue boxes. "We work with some manufacturers with hospitality divisions, and as silos within distribution channels start to fall down, it opens up new channels for our business, and expands the way we can serve our clients," Greenwald says.
INDUSTRYWIDE REACH
Greenwald understands her business' success depends on a strong foodservice industry, which is one reason she devotes her time and energy to multiple projects within MAFSI. Most recently, she supported her committee on the creation of a new career center page for the organization that will search job boards and match employers with candidates. "It's a way for us to showcase our industry to people looking for a career," Greenwald says.
WOMAN TO WOMAN
"The food industry is fraught with opportunity to create a successful career in an excellent environment," Greenwald says. "My advice is to find your passion, and be willing to put in the hard work. It will pay off. And I've found when you have a passion for your job, it gives you a much better work-life balance."
---
MARISA MANGANI
Owner, Mise en Place Design
The year 2022 was one of big change and accomplishing life goals for Mangani. She published her book, "Mise en Place: Memoir of a Girl Chef," and started her own business. After 28 years working as a design consultant for others' firms, the time was right to forge out on her own. "I just decided to take the risk, and now I get to do what I love every day, which is sit and draw kitchens," Mangani says. Of course, running a business is much more than just the design aspect, but Mangani has that covered. "I treat my company like it's a giant saute station in the middle of a rush, and I'm handling multiple pans at once. That's always been my talent," Mangani says.
DESIGNS FOR THE FUTURE
The cooking analogy fits Mangani, as she was a chef before entering the world of kitchen design. Her experience on the cookline brings a unique perspective to her work. "I go through each station mentally, thinking about things such as the best place to put the spices and where to dump the pasta—all those details that sometimes get overlooked but make such a difference in the day-to-day operations," Mangani says. Her background also brings valuable perspective to the labor issues and the necessary adjustments for foodservice to find success in the current climate. "I'm excited about new technology in equipment, but we can't use that as a crutch," Mangani says. "I focus on creating a work environment attractive to staff, which for me means allowing plenty of workspace and allotting enough storage space, but also paying attention to the break room and the overall atmosphere."
WOMAN TO WOMAN
"When I started in foodservice design, I'd had experience in the kitchen but I knew my product knowledge wasn't deep," Mangani says. "I got by on my strengths of perfectionism and persistence, which I think are invaluable in any job."
---
MAY PAYNE CVENGROS
Director, FF&E Purchasing, Fry Cook and Cashier, Raising Cane's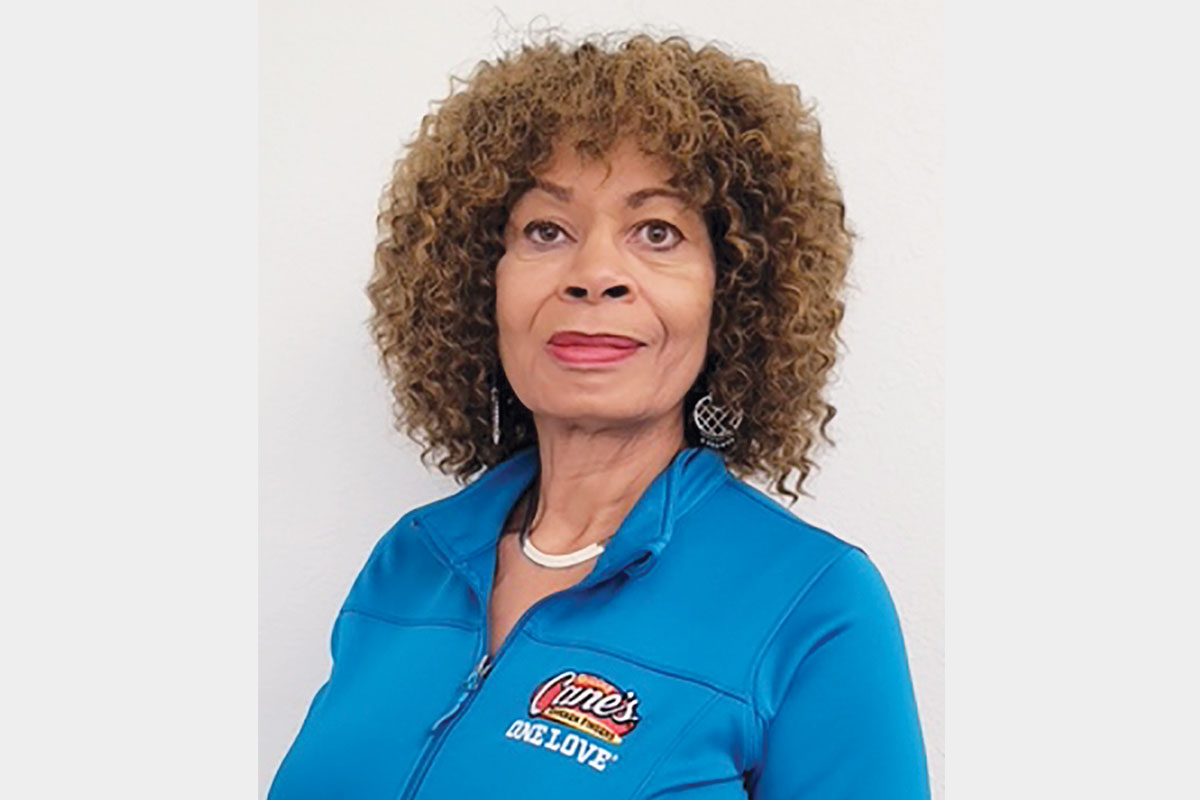 Raising Cane's requires staff to go through annual training on the processes around serving food in the restaurants, meaning Cvengros has worked in jobs from fry cook to cashier. Cross training is something Cvengros understands well. Before coming to Raising Cane's in 2022, she worked with several brands in roles ranging from research and development to operations, including an early stint as a stockbroker.
As director of FF&E purchasing, all that experience comes into play, including her finance background, when it comes to negotiating pricing and ensuring product delivers on the Raising Cane's brand statement.
CREATIVE THINKING
Sourcing equipment takes creativity, attention to detail, financial acumen and strong negotiating skills, as Cvengros experienced firsthand when a critical item needed to open new restaurants was backordered for a year. Rather than put store openings on hold, Cvengros' knowledge of the industry and vendors allowed a quick vendor review and negotiations to get a supplier who could respond in a quarter of that timeframe and at the same time bring savings to the system. Cvengros is always on the lookout for new ways to improve operations, and says she's excited about automation's ability to impact operations. "It could be something as simple as eliminating the manual labor in creating our sauces in-house every day, or an innovative new toaster that speeds up [throughput]," she says.
WOMAN TO WOMAN
"Learn as much as you can, across all aspects of the business," Cvengros says. "It helps you have a big-picture view of the industry, which brings a deeper set of skills and understanding to your work. It also grounds your skills, confidence and credibility in an area predominantly viewed as male-dominant."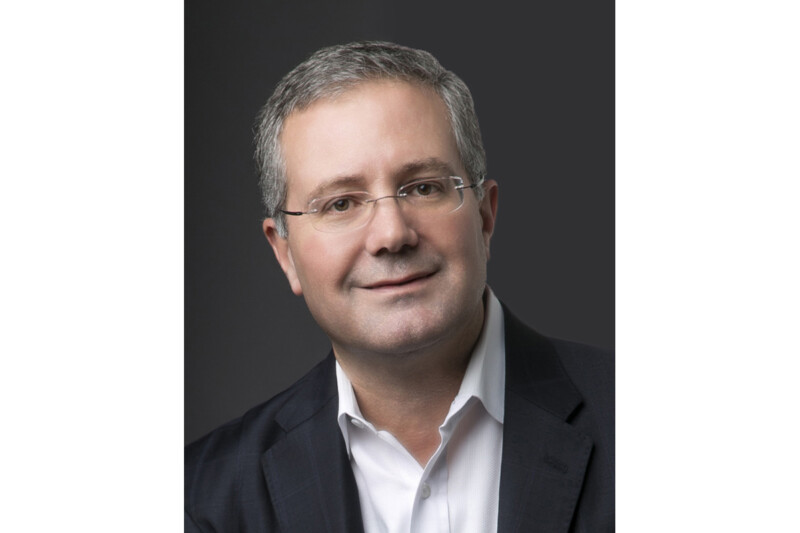 People
From summer to fall, the industry seems busier than ever, but there's lots to look forward to.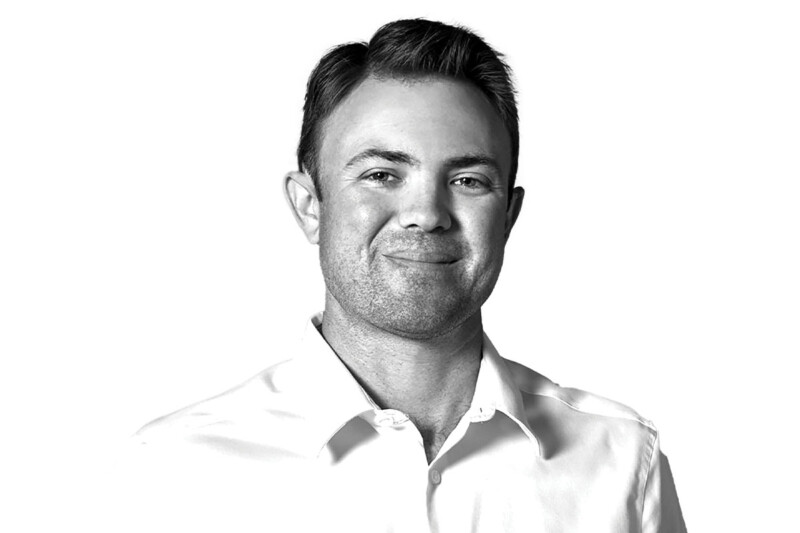 People
The vice president of Florida-based Coastline Cooling shares his business philosophy, thoughts on volunteering and why ice machines are cool.