Participants of the Midwest Chefs' Perspectives look for ways to build a kitchen team, bring in more profit and upgrade equipment.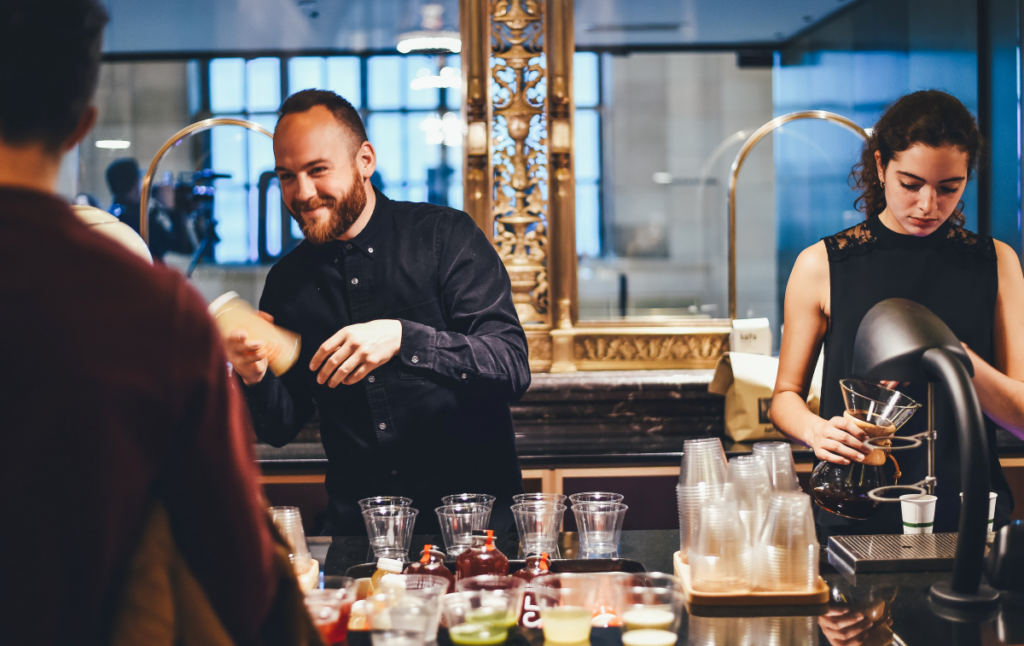 Staffing kitchens was the No. 1 topic on participants' minds during December's Midwest Chefs' Perspectives roundtable, themed "Future of Foodservice 2023." Foodservice Equipment Reports and manufacturer RATIONAL USA hosted the virtual event. Many chefs reflected on what was working—and not working—when it came to hiring and keeping staff members. They also shared ideas on making operations more profitable and future plans, including equipment investments.
Addition by Subtraction
Even though it's difficult to fill kitchen positions right now, Young Cho of Simple Food Group believes it's important to be selective with staffing. Sometimes a team performs better with a few good people than a larger group of one or more underperforming employees.
"Ultimately, when you're working beside people who really care about what they're doing and want to do it at a high level, the addition by subtraction, especially in these times, really is critical for us to do," Cho says. Early in the pandemic, the Simple Food Group reduced its staff to the highest quality of employees, he says, and sometimes that meant opening the restaurant for fewer days.
Chris Teixeira of the Fifty/50 Restaurant Group agrees. "To get any individual that you can to work, we found that was a big 'no' for us. We found that it drove away the individuals that were hardworking," he says. The group focuses on only hiring "A players," and applicants go through a lengthy interview process with a minimum of two interviews with separate leaders and once hired, a 60-day probation period.
Welcoming the Next Generation
Multiple chefs agree it's a growing challenge today to attract the younger generation into the foodservice industry. Noah Zamler of Irene's, which opened in October, says the pandemic played a role in the shift.
"I got my restaurant job when I was in high school, washing dishes at a place down the street," Zamler says. "For the past two years, I'm sure a lot of people's parents, or even themselves, weren't comfortable doing that, so you missed out on a whole influx into the industry, as well as all the people leaving." He aims to focus on building the diner's staff in the new year.
One way Dustin Urbanik of the Grand Geneva Resort & Spa holds the attention of the high school culinary team he works with is to give them a sense of purpose.
"They're not showing up to come in and collect a paycheck; we know this industry doesn't have the best paying jobs, especially when you're starting out," Urbanik says. "These kids are really looking for purpose and are driven about why they're coming to work here at the Grand Geneva or any of these other restaurants."
Becoming More Profitable
Retaining employees over the past few years put Sarah Stegner of Prairie Grass Cafe and Margarita Challenger of Guanajuato and Tacos Guanajuato in a good spot leading into 2023. Both chefs look forward to making the restaurants more profitable, especially difficult given rising labor and food costs.
Let's Talk Womxn marks one helpful tool, Stegner says. The group started in 2020, during the pandemic, as a way for women restaurateurs to learn from and support each other. She says it's helpful with everything from marketing to finding a handyman.
Prairie Grass Cafe's wine club also helps with marketing. Members "are very loyal and come back and purchase meals and support us at all our events. It's this one-on-one guest connection that the front of the house works at to generate a more loyal clientele and repeat business," Stegner says. "Then on my end, I send out an email each week with all the specials that I'm doing, and I actually get a lot of engagement with it."
Overall, Challenger has made keeping her staff members content a top priority. "Sometimes I don't want to do too many specials; I don't want to give extra work to the employees that I have now because I see them in a different way, where I don't want to stress them out too much," she says. "I just want to keep them happy."
Moving Forward
Investing in equipment, partnering with more local providers and collaborating with other restaurants were a few of the chefs' goals in the new year.
The Fifty/50 Restaurant Group has several upcoming openings, including a restaurant at Chicago's Willis Tower and a couple cannabis dispensaries with bakeries. The Simple Food Group aims to double its footprint and needs more equipment to produce its breads, for example. Irene's will replace an existing convection oven.
Both Cho and Zamler believe upgraded equipment could help offset the staffing shortage. "A lot of the areas where we're trying to find some efficiencies are in the equipment and technology side of things," Cho says. "There's a limited number of people coming into our industry, and the rate at which people are coming in is much slower than it has been in the past. So, figuring out ways to combine technology with the willingness of the workforce we have today becomes key."
Billy Buck of RATIONAL pointed to the advantages of the technology on the iCombi Pro and iCombi Classic combi ovens and the iVario Pro tilt skillet-type unit. For example, with the iCombi Pro, he recently helped a chef/owner of an Ethiopian restaurant program her signature, but time-consuming, recipes into the unit, freeing her to move on to other tasks.
"We clarified butter in 20 minutes, which used to take hours and was a very tedious process, with someone standing over the pot watching it," Buck says. Coming up, he'll help the chef/owner transition to using the combi oven to prepare certain menu items overnight.
The Grand Geneva will continue partnering with local providers in the new year; in 2022, it joined with a local winery and distillery to produce signature drinks. Urbanik also looks forward to working with the younger generation and those who are excited to join the industry.
Stegner expects more chefs will collaborate in 2023 to cross-promote restaurants. Prairie Grass Cafe plans to work with a group of restaurants where customers can have a staff member sign their card at each store and after so many signatures, earn an invitation to a reception. She says, "It helps us grow our businesses and support each other. You'll see a lot of that coming up."
Midwest Chefs' Perspectives December 2022 Panelists
Margarita Challenger, Owner/Chef, Guanajuato and Tacos Guanajuato
Young Cho, Partner/COO/Executive Chef, Simple Food Group
Eric Santoyo, Senior Executive Chef, Lettuce Entertain You Restaurants, Aba and The Dalcy
Sarah Stegner, Co-Owner/Chef, Prairie Grass Cafe
Chris Teixeira, Culinary Operations Director/Partner, The Fifty/50 Restaurant Group
Dustin Urbanik, Executive Chef, Grand Geneva Resort & Spa
Noah Zamler, Co-Owner/Head Chef, Irene's
Hosted by:
Billy Buck, National Corporate Chef, RATIONAL USA
Allison Rezendes, Editor-in-Chief, Foodservice Equipment Reports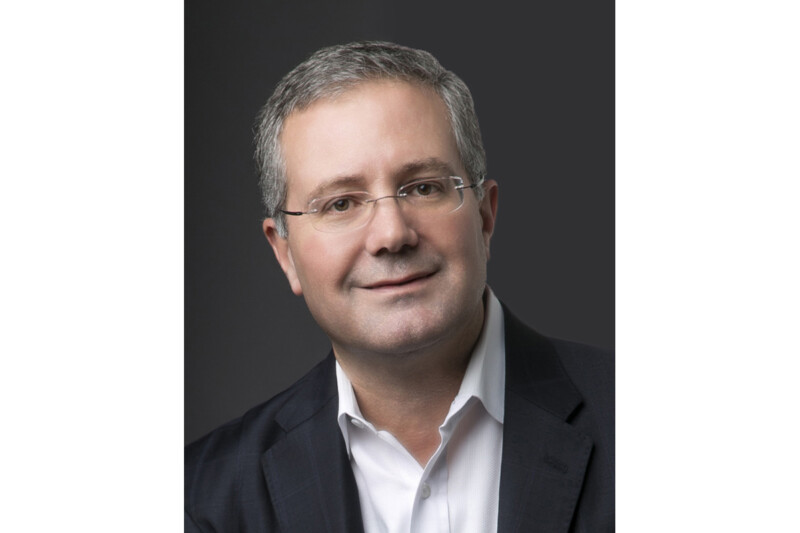 People
From summer to fall, the industry seems busier than ever, but there's lots to look forward to.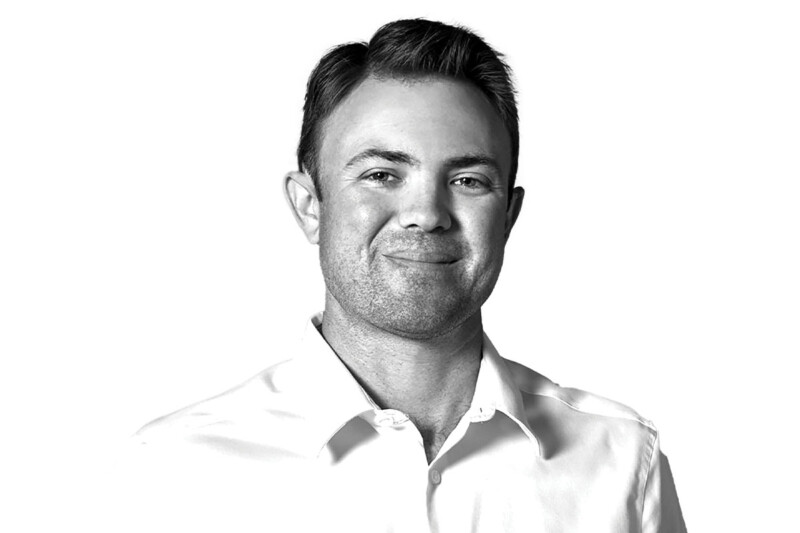 People
The vice president of Florida-based Coastline Cooling shares his business philosophy, thoughts on volunteering and why ice machines are cool.