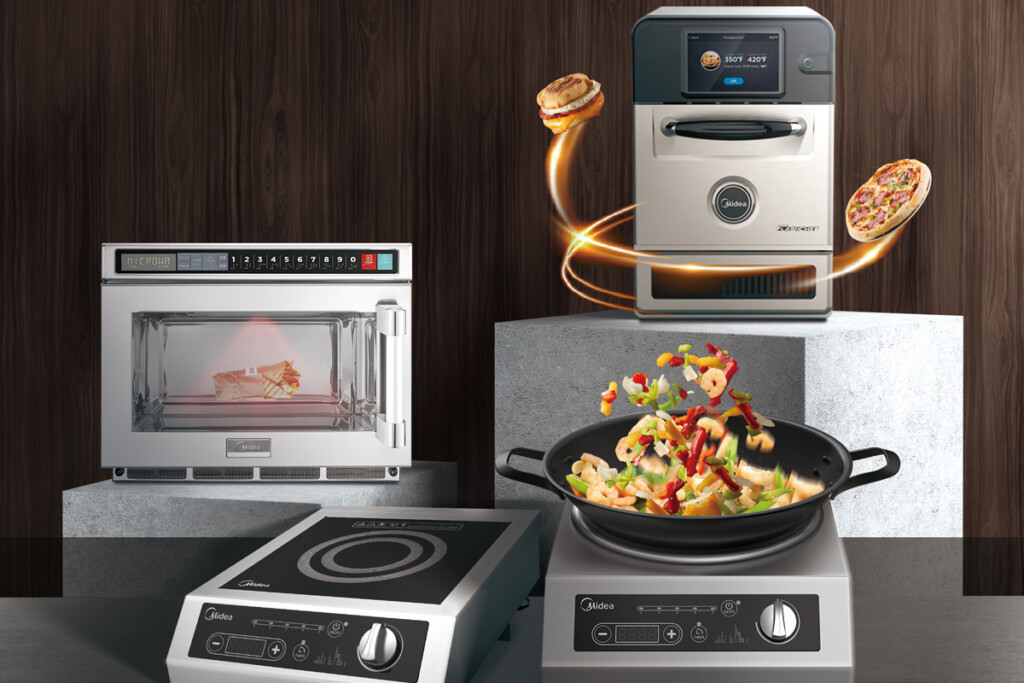 When choosing commercial ovens for your business, the products have to be of the best quality to survive in the Commercial Food Service environment. In this article, we will look at the overall strength of Midea Group, including its business scale, manufacturing power, R&D investment, etc. You the reader will be introduced to our broad look at its high-end selection of commercial cooking equipment. At Midea, we want you to find out the advantages of Midea Commercial Equipment Ovens, and help you make the right decision for your business.
WHY MIDEA GROUP?
Founded in 1968, Midea has a long and profound history, and has grown into a renowned global technology group. Its business goes beyond appliances manufacturing, and comprises five pillars: Smart Home, Electro-Mechanical, HVAC & Building Technologies, Robotics & Automation (KUKA), as well as Digital Innovation.
Midea as a business is running quite well. According to the latest statistics, Midea Group has achieved a total revenue of $39.22 Billion in the first 9 Months of the Year 2022, and was listed as #245 at 2022's Global Fortune® 500. So far, Midea employs more than 160K Employees, 35 International Production Centers, 35 R&D Centers, more than 200 Subsidiaries, and over 60 overseas branches worldwide. On top of that, with 70k Authorized Patents, Midea is considered to be No.1 in Authorized Patents in the appliance industry for five consecutive years.
All the above statistics show that Midea Group is a trustworthy enterprise with large business scale, strong manufacturing power, and advanced technological strength.
With a commitment of improving lives by adhering to the principle of 'Creating Value for Customers', Midea focuses on continuous technological innovation, which helps to improve products and services, and make life more comfortable and pleasant. Midea Group is certainly a good business partner for your choice.
WHY MIDEA COMMERCIAL OVENS?
Midea offers a broad selection of commercial ovens and induction cooktops to satisfy every food service need for various locations such as supermarkets, QSR's, convenience stores, coffee shops, hospitals, transportation hubs, schools, stadiums, cruise lines, and more. Its full range of commercial appliances will cook virtually anything, no matter the type of food. There is always a suitable oven for your menu needs. The unprecedented performance, user-friendly interfaces and superior design are just a few of the Midea advantages that makes us the supplier of choice for all commercial needs.
FlashChef™ High-speed Oven
The Midea FlashChef™ high-speed oven provides excellent cooking performance as well as a sleek, space-saving design with an 8″ HD TFT touch panel. The oven has dual impingement technology for the quick browning and crisping of both sides of food. The inverter technology also enables the oven to cook food quickly and uniformly while saving energy.
Scan&Go™ Microwave
As the company's first commercial microwave with a built-in scanner for ease of use, the Midea Scan&Go™ microwave reads a packaged foods' bar-code for consistent cooking (to the food company's specification) in the retail business. The cooking time and power settings for various food can be pre-programmed on a computer, which generates a QR code that contains the cooking instructions. By scanning the QR code, the cooking instructions will be transferred to the microwave. Once programmed, users can simply scan the food's barcode with the built-in scanner and place the food into the microwave oven to cook without the need to manually set the power level and time as they normally do. The Scan&Go™ microwave provides auto programming for 100 recipes to cover the wide range of foods.
Induction Cooktops
Midea commercial induction cooktops feature 'heavy duty' cooking, IPX3 water proof, 90% energy efficiency rating, "cool cook" using 5 separate cooling fans, thermostatically controlled overheat sensor, slip-resistant metal feet, and compact table top design with stainless steel body. 3 models are available now: The MIC3400WK "WOK" cooker with 3400W of cooking power and INCLUDES a WOK, then there are the two "flat surface "Hobs"": the MIC3400F with 3400W of cooking power, and the MIC1800F with 1800W of cooking power.
COME AND ORDER TODAY!
Most of Midea Commercial Ovens are available at your local Food Service Dealer or on Amazon now! Click to order today!

CONTACT MIDEA
Rex Ou, Head of Midea Commercial Kitchen Sales Department
E-mail: shihao.ou@midea.com
Mobile / WhatsApp: +86 139-2484-6338
Kenneth Megarr MS CCC, Research Chef and Dir.,Culinary Appliance Applications
E-mail: ken.megarr@midea.com
Tel: 973-459-6357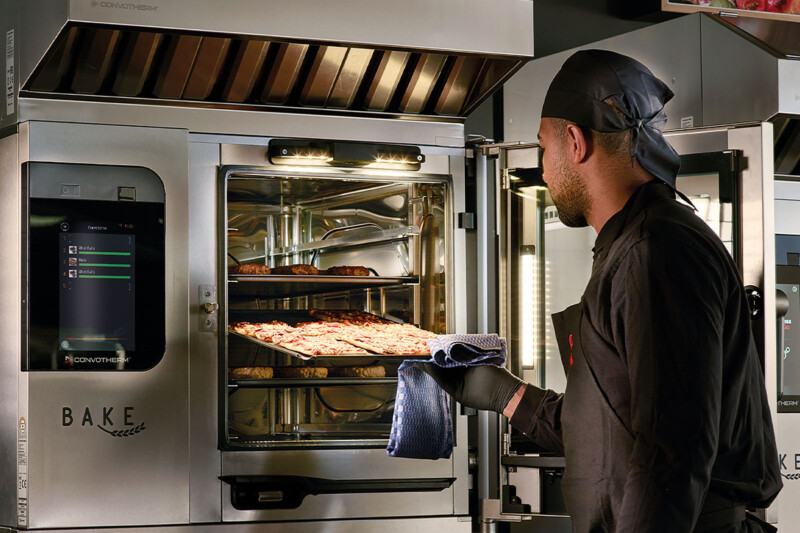 Combi Ovens
Today's combi ovens are smarter and more energy efficient, reducing the need for skilled labor and cutting utility costs.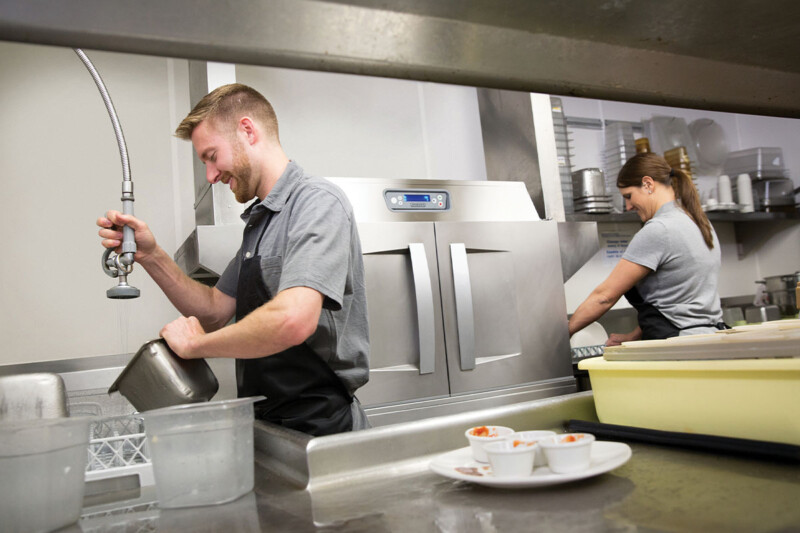 Equipment Comparisons
Forget steamy dishrooms; some of the newest rack conveyors improve environmental comfort and reduce overhead costs.