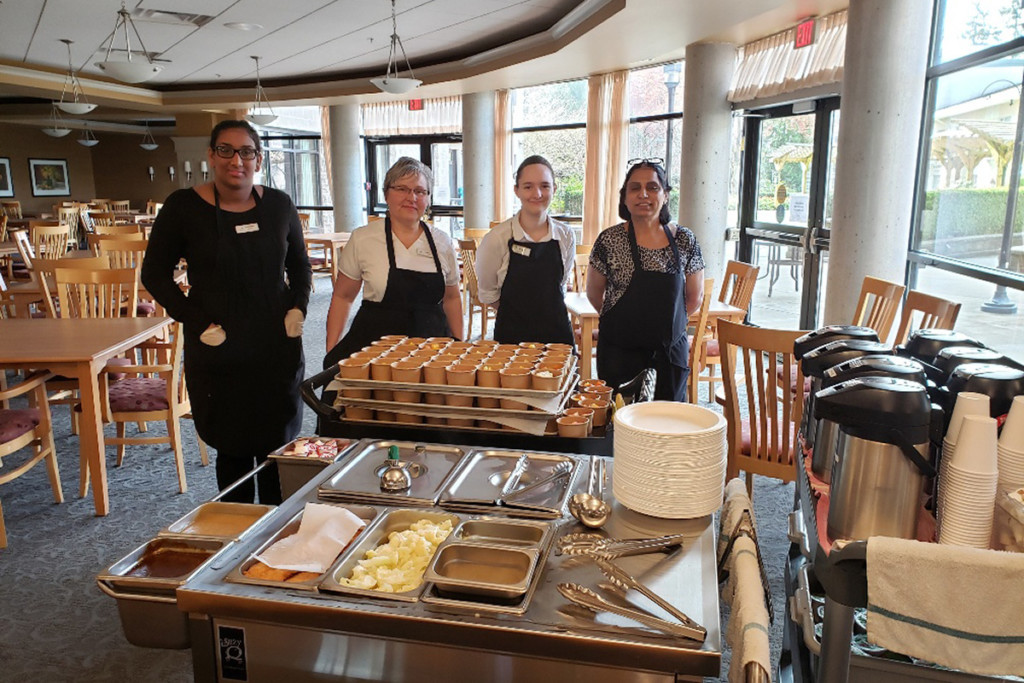 When it comes to foodservice, there can be a tendency to group all healthcare operations into one bucket.
Long-term care (LTC) facilities, however, have unique considerations when it comes to serving their residents. In light of the COVID-19 pandemic ― and the vulnerability of this group in particular ― safety needs to be top of mind for these facilities.
But are these precautions also considering the quality of life for residents? According to leading residential care expert Suzanne Quiring, CDM, RD, it can't be one or the other.
Quiring shares her perspective on dining in long-term healthcare communities in the U.S. and Canada.
COVID-19 and LTC facilities
COVID-19 turned the whole industry on its head, impacting the lives of residents and extending into foodservice operations. As a group, LTC community residents are at higher risk of illness, and many have increased concerns from pre-existing conditions.
Additionally, many LTC facilities were already struggling with challenges in their foodservice programs:
avoiding serving cold food
staying connected with residents
providing a better dining experience
Quiring explains that LTC communities were grouped under the healthcare umbrella when discussing COVID-19, but in some ways these facilities are very different. They function more as a home than just a medical facility; acute care facilities are more clinical and institutional. LTC facility staff members don't typically walk around with PPE and don't wear scrubs, trying to make life inside as normal as possible.
This distinction is important because LTC locations did not have the same equipment or the same training in infection control and sanitation as other healthcare facilities. These challenges, combined with staff shortages due to their own health concerns, led to LTC facilities closing their doors to visitors ― and often taking extreme measures that impacted their approach to foodservice.
Foodservice lessons from the pandemic
Many communities moved to delivering food on Styrofoam trays to residents in their rooms. Not only do these disposables not hold hot food well and present environmental concerns, they are not comforting and not what people expect at "home."
In Quiring's opinion, this approach is only necessary if someone in the facility is diagnosed with COVID-19.
"Droplet precautions [how COVID-19 is understood to spread] are different than those for airborne illnesses. We can spread residents out ― have fewer people per table in the dining rooms, use other common rooms for dining."
She recommends using disposables as a back-up option and look more toward education and training on the role of foodservice equipment. For example, high-temp dishwashers are designed for disinfecting trays, utensils and other wares and can be used to practically eliminate the possibility of contamination.
Quiring feels that operators view foodservice equipment as a costly expense, but on the other hand, they might not be looking at the cost of the disposables and the expense of food waste. The equipment could pay for itself in a few months, but the ROI is not well understood.
In addition to further education around equipment, there is the also opportunity to teach foodservice best practices while still being aware of the current challenges.
According to Quiring, COVID-19 has reiterated the need for retraining on safety, but also how to engage with people empathetically.
"Isolation, depression and other mental health issues are a challenge at the best of times. They are even more important to consider right now. COVID highlights the need for safety, but it shouldn't replace hospitality or quality of life."
Changing the way LTC communities serve food
As of mid-June, LTC facilities in the U.S. and Canada are still operating on restriction that close them to visitors. Operators are considering how meal serving will be impacted as restrictions loosen and are realizing they can better serve residents.
Quiring was shocked by the volume of U.S. LTC facilities using tray service: approximately 80%.
That isn't the only option. We can and have been going bulk mobile for years, while still following food safe principles ― using proper serving utensils and monitoring food temperatures, shares Quiring.
Quiring is the inventor of the SuzyQ cart system, which is used to serve food and beverages to residents table side. More than 1,000 LTC facilities in the U.S. and Canada are currently using SuzyQ carts to improve their residents' dining experience.
With the SuzyQ cart system, residents have the choice of what they would like to eat, along with the quantity, before a staff member plates the food ― involving them in the decision-making process. Not only does this system reduce food waste and keep food at temperature longer, resident satisfaction increases.
Dissatisfaction with foodservice is the number one complaint by residents, so do foodservice well and overall outlook improves as well. These improvements also lead to nutritional and clinical improvements, which contribute to quality of life.
Interactive service also facilitates a connection between server and resident, and this gesture of hospitality could improve a resident's day or even help the staff members identify an issue.
"Food is an emotional thing, not just a dietary need," said Quiring.
Facilities have gotten creative with the system, using it for an ice cream sundae bar or afternoon beverage service, in addition to traditional mealtimes. The SuzyQ system gives operators versatility.
"We can move with the food. We can go where the residents are."
Quiring understands that this approach can take a culture change, which requires a change mindset. She encourages LTC leaders to think differently about how they can bring choices to residents and make positive changes to their foodservice operations.
Join the Back to Open discussion
A successful approach to foodservice in long-term care facilities requires a comprehensive look at the segment's unique needs. Creative solutions allow these communities to better serve their residents as they get back to open ― and well into the future.
Join the Back to Open discussion ― follow us on social media, visit our blog and subscribe to the Heritage PartsCast podcast via Apple Podcasts, Spotify or your podcast player of choice.
Here's to getting back to open!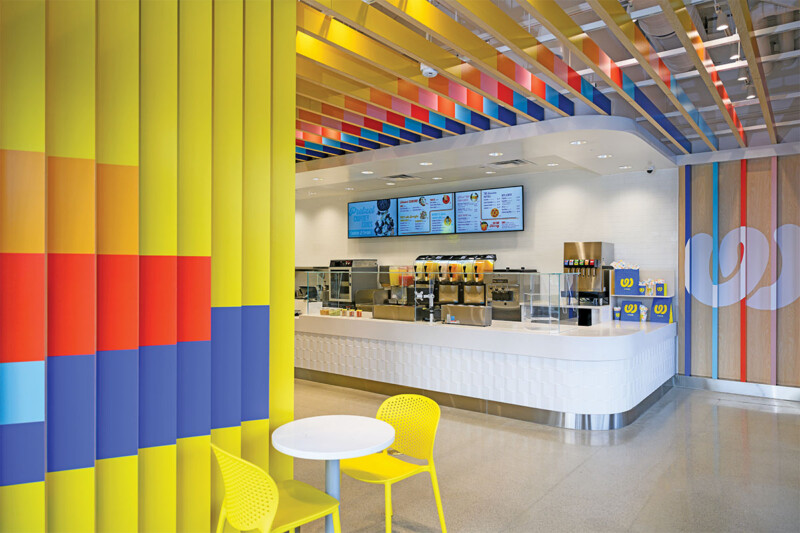 Kitchen Design
Wetzel's Pretzels, the multiunit bakery of shopping mall fame, now offers its soft pretzels and more at street-side through its latest concept.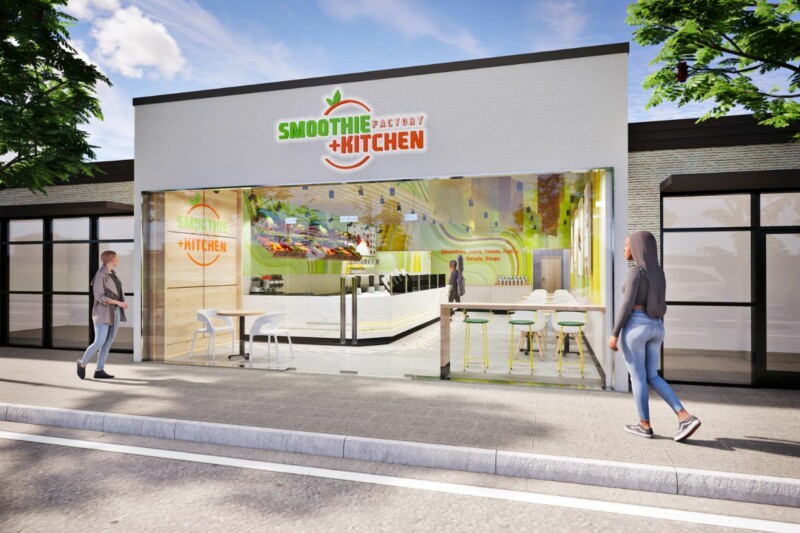 Design Trends
Originally a juice bar concept, the brand will lean on this equipment to offer guests grilled "folds," toast options and salads.