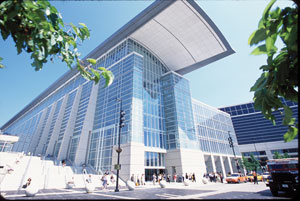 Take a look at the 2017 Kitchen Innovations Award recipients and you'll find flexible, one-piece equipment you can use in multiple ways. Be sure to visit the KI Pavilion during the NRA Show to hands-on explore the honorees.
Suppliers often aim to improve equipment and technologies in ways that increase efficiencies and productivity for back-of-house operations, and benefit restaurant operators. The Kitchen Innovations Awards presented by the National Restaurant Association recognize those efforts and provide an incentive for continued innovation.
An independent panel of nine judges chooses the KI Award recipients each year. All are well known in the industry and come from a broad mix of disciplines including facilities design and equipment specifying consultants from major consulting firms to chain restaurant organizations to lodging and contract management companies.
"It's important to have balance within the panel, from facilities and design experts to people with experience in quick-service or full-service operations," says Brian Ward, Fe3, Target Market & Media Services, Consultant and Project Manager for the KI Awards program. "It provides for an excellent exchange of ideas and the ability to share different perspectives when looking at all the new products introduced."
Each one of the 18 products chosen by this year's panel of judges brings something new to the table for operators, providing more options than ever for cutting costs, enhancing productivity and improving overall services for customers.
"One thing that really stands out in this year's group is flexibility," Ward says. "Everyone is pressed for space and every square foot costs money, so if you have one piece of equipment you can use in multiple ways, it's a big advantage." From prep tables that can store food at two different temperatures to grills with independent cooking zones, the equipment among this year's group of honorees highlights operators' demands for greater menu flexibility in space-saving footprints.
More options for automation also are showing up among the awardees. "Computerization is a big deal, more so every year," Ward says. "The more you can automate things the more you can reduce your need for training, save energy and increase productivity."
This year's KI Award honorees will be on display at the NRA Show, held May 20-23, in Chicago, but you can get a sneak preview of the group below.
KITCHEN INNOVATIONS AWARDS 2017
Alto-Shaam by Appliance Innovation: Vector Multi-Cook Oven
This oven adds flexibility to an operation in a number of ways. The ventless design means it can go anywhere in the kitchen, with options for a compact 21-in.W unit in 3 heights to a larger unit coming soon. The independently controlled cooking chambers also bring greater flexibility to your menu options, with up to 4 separate oven chambers. Program each chamber with a different temperature, fan speed and cook time; there's no flavor or temperature transfer between the chambers. The Vector oven uses patented, trademarked Structured Air Technology, which pushes air vertically both up and down, allowing for faster, more even cooking than traditional convection ovens.
alto-shaam.com
Antunes: Dual Zone Egg Station
Serve breakfast all day without taking up valuable grill space. The Dual Zone Egg Station features a small footprint to easily fit many operations, with 2 independent cooking zones to allow for cooking anywhere from 1 to a dozen eggs at a time. Other features include a pivoting cover that allows steam to generate from water poured into troughs to keep eggs moist as they cook, and a timer with 2 channels, each with 4 pre-programmed cook times, to handle a variety of orders.
ajantunes.com
Blendtec: Nitro Blending System
Making use of individual disposable cups, this blender's innovative blending jar-free design delivers many benefits to operations serving smoothies, milkshakes or specialty drinks. The system's ability to blend a product in the same cup that's handed to the customer controls portions and eliminates practically all product waste, saving food and labor costs on every serving. Service customers faster (Nitro refers to speed, not nitrogen infusion) without the need to pour from or rinse blending jars between servings, not to mention the added efficiency and savings from fewer items to clean.
blendtec.com
Ecolab: STEALTH LED Fly Light
An LED bulb makes this fly light both more energy efficient and more effective at attracting flies than traditional bulbs. The LED bulb uses 60% less energy than traditional bulbs, and lasts up to 3 years, requiring fewer bulb changes. Glueboards that catch the flies rather than "zapping" them are hidden under a discreet black panel, which makes it suitable for use in the front- or back-of-house. The panel drops down for easy access during maintenance.
ecolab.com
Garland: Xpress Grill
This newly redesigned grill brings innovation to 2-sided cooking, which already cuts cooking time in half. Available in 12-, 24- or 36-in. widths, the grill is comprised of 1-3 platen-topped "cooking lanes" that turn off between uses to save energy. You can independently control each cooking lane with an Easy Touch, icon-based screen that's simple to use. Programmed cook times and temperatures ensure all menu items grill consistently and automatically; platens raise and lower as programmed. Rapid recovery and rapid pre-heat features save energy by allowing the grill to cool between peak periods. Eliminates temperature undershoot or overshoot and ensures foods cook to the appropriate core temperatures every time. Each grill platen lifts and lowers on a single shaft assembly from a base tilted toward the cook to ease access to back areas for cleaning.
garland-group.com
Hobart: CLeN Conveyor Warewasher with Drain Water Energy Recovery
Energy and water conservation are important considerations, and the Drain Water Energy Recovery feature allows for 20% more energy savings over the CLe line. The DWER uses heat from the exiting drain water to warm incoming cold water before filling the booster heater, requiring less energy to heat water to the final rinse temperature. Not only is waste heat recovered, but the need to temper the hot water headed down the drain is reduced, decreasing overall water consumption. Other features include an improved control module with built-in service diagnostics, automatic soil removal and Hobart's Opti-Rinse process that reduces rinse water use.
hobartcorp.com
MEIKO: M-iClean UM with GiO Module
Get the benefits of reverse osmosis in a space-saving, undercounter glass-washer. The reverse osmosis system removes dissolved solids, including salts and soils, to provide super-clean final rinse water, eliminating the need for hand polishing. Enjoy improved washing results with the 2-state M-iClean Filter, which captures and removes soil at the end of each cycle. An Auto Safe internal booster heater ensures proper sanitizing temperatures, and the Soft Start feature pumps water at a reduced pressure for the first few seconds of the wash cycle to protect the glasses from knocking about in a sudden burst of pressure. Wash up to 23 racks/hr. with the use of just over half a gal. of water per rack.
meiko.info
Merco: MercoMax Visual Holding Cabinet
Keep foods crisp and juicy in this holding cabinet that uses a combination of radiant heat below the shelves and forced-air convection from above each holding zone. Air diffuser plates optimize airflow to surround the food and maintain holding temperatures. The 7-in. touchscreen display is both colorful and informative, showing what product the cabinet is holding and its status, allowing easy management of kitchen operations. The cabinet is available in multiple sizes and configurations to accommodate a wide range of menu options and kitchen sizes.
mercoproducts.com
Middleby CTX: WOW 2 Grilling System
With patented long-wave infrared heat panels, this conveyor oven uses less energy than traditional models, and the food retains more moisture because there's no circulated air. Special plates and trays provide a grilled effect. An outer body of 18-ga. stainless and insulation on all 4 sides allows the oven to operate quietly and coolly, letting you set ventilation at a lower velocity. Its patented MenuSelect feature allows you to preset controls with up to 10 time-and-temperature combinations, and when used, the unit's computer automatically adjusts the belt speed and temperatures, displaying a "ready" message when reaching the desired temperature.
middleby.com
Panasonic: Met-ALL Induction System
Get the benefits of induction cooking with any type of pan thanks to the new internal copper-wire coil used in the Panasonic commercial burners. Where traditional induction burners generate magnetic energy of 20 to 30 kHZ, this coil generates up to 120 kHZ, enough to heat a reducer plate that transfers heat to non-magnetic metal pans, such as aluminum and brass. Because this also can cause the cooking surface to get hot, a Luminous Circle lights up when the burner reaches a certain temperature. The cooktop includes 20 power levels, a timer, 22 temperature adjustment levels and an LED display.
business.panasonic.com
QuiQsilver: Roll-O-Matic Silverware Rolling Machine
Automating time-consuming, menial tasks like sidework is the goal with this flatware-rolling machine, which improves productivity and frees up staff to spend more time with your customers. The machine rolls and bands flatware with a wrapping mechanism that begins to work as soon as cartridges containing the flatware are inserted. Forks, knives and spoons drop from cartridges onto a paper napkin, which is cut to size off a roll in the machine and folded. Then the machine wraps the utensils in the napkin and secures it with a paper band. The utensil cartridges fit in a dishmachine, which means you could preload cartridges with soiled utensils, put them through the dishmachine and then load them into the rolling machine. Utensils never have to be touched by human hands before being put on the dining table.
quiqsilverinc.com
Rational USA: SelfCookingCenter XS Model 6 2/3
The smart technology on this oven can regulate humidity, precisely control temperatures at very low settings, detect food size and quantities for ideal cooking cabinet conditions and even learn a chef's preferred methods. But it's the small size of the 6 2/3 model that is really innovative. Measuring 25¾-in.W x 21¾-in.D x 22¼-in.H, this combi oven is about 60% smaller than the full-size SelfCookingCenter, and is the only combi oven this compact that has its own steam generator, according to the company.
rational-online.com
Royal Range of California: RHEF-45 High Efficiency Fryer
This fryer sports high-efficiency frying abilities in a compact package without extra features that add more expenses. The RHEF-45 offers a 45-lb. oil capacity with 3 inshot burners (burners that usually have a horizontal flame and use an inducer to pull the flame into the burner tubes) each rated at 33,000 Btu/hr. and a 3-tube heat entry with easily removable diffusers to reduce thermal stress. Automatic pilot ignition ensures 100% safety, and twin fry baskets with plastic-coated handles make for comfortable frying.
royalranges.com
Southbend: TruVapor
TruVapor provides the versatility of a combi oven, with steam, convection or combination modes, all in a space-efficient, 29-in. width. The low-profile oven fits right into the cookline, can be incorporated into an island suite, or can serve as a base for a range top or griddle. A digital control panel makes it easy to control steam levels, temperature, fan speed and cook time. An on-board steam generator and built-in water treatment system add to the flexibility in placement for this combi oven.
southbendnc.com
Standex Refrigerated Solutions Group (Nor-Lake and Master-Bilt): Keg Management System
With what is essentially a miniature crane system for walk-in coolers, the Keg Management System helps avoid risk of injury from lifting and carrying heavy kegs. The system uses an electric hoist and cantilever shelving to lift and stack kegs anywhere within a walk-in cooler, making it easy for 1 person to safely move and organize the kegs. Implement the fully customizable system into walk-ins of any size. Additional options include LED lighting strips that mount to the bottom of shelving, a digital scale to take the guesswork out of calculating partial kegs and a heavy-duty handle assembly to easily guide kegs into place as the system lifts and moves them.
norlake.com, master-bilt.com
Turbo Coil: Dual Zone Mega Top Prep Table
Using 2 of Turbo Coil's patented compact evaporator coils, this prep table has 2 independent sections that can be set at different temperatures, allowing for greater flexibility with ingredients and more efficient energy use. A master controller controls both sections for ease of use. An insulated night cover and heavy-duty stainless construction add to the energy efficiency of this prep table.
tcrefsystems.com
TurboChef: Double Batch
This oven allows operators to maximize cooking production while minimizing energy consumption. The ventless oven contains 2 independently controlled, high-speed cooking cavities. Each circulates air at 50 mph to create high heat-transfer rates and reduce cooking times. It also uses variable speed blowers, oscillating racks and a catalytic converter for minimal energy input and high food quality. A WiFi-compatible smart menu system stores up to 64 recipes per cavity.
turbochef.com
Vulcan: VC5G Gas Convection Oven
This oven ensures high-quality cooking results every time using 44,000 Btu. It delivers up to 650°F of heat energy, but with a gentle ramp up of heat and a static temperature flow that delivers a nice, even heat whether you're baking or roasting. Independently certified by Energy Star with a 56% efficiency rating, the VC5G has one of the highest efficiency ratings ever awarded to a full-size gas oven, according to the company. Unique, clever features include fully removable, lift-off doors that you can put through a dishmachine or into a 3-comp. sink, cool-to-the-touch door handles, and hooks on the side of the oven's exterior where you can hang the racks you pull when you need to make space in the oven.
vulcanequipment.com
2017 KI Awards Judges
Dan Bendall, FCSI, Principal, FoodStrategy Inc.
David Chislett, Executive Principal, Ricca Design Studios
Jeff Cook, Chief Engineer, Restaurant Solutions Group, McDonald's Corp.
Richard Eisenbarth, FCSI, President/COO, Cini-Little Int'l.
Foster F. Frable, Jr., FCSI Associate, AIA, President, Clevenger Frable LaVallee
Randy Homer, Program Manager, Food & Beverage Operations Asset Management, Walt Disney Parks and Resorts
Jim Krueger, Jr., CMCE, NRAMF, Chief, Air Force Food & Beverage Policy, Procedures, Business Development & Strategic Initiatives Air Force Services Activity
Aaron Lamotte, Senior Director, Performance Interiors, Sodexo Performance Interiors
Steve Otto, Director, Capital Equipment Purchasing, Darden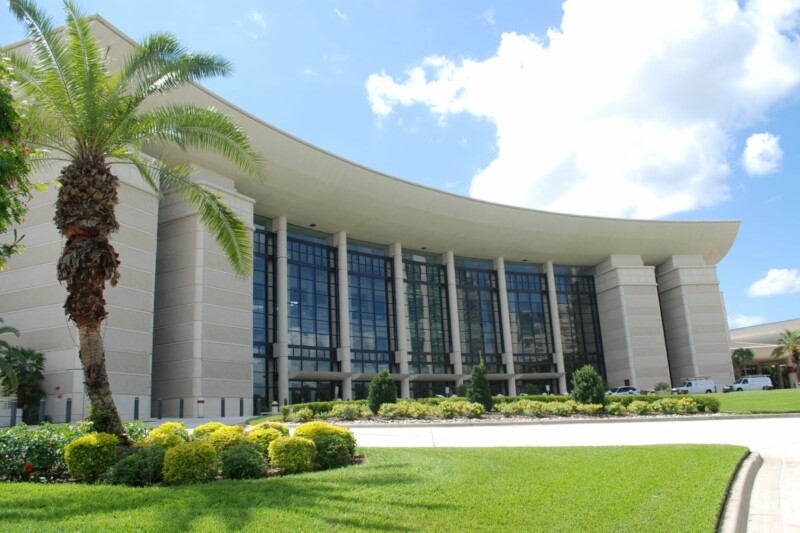 Event Coverage
It's been a rocky year and a half, but many manufacturers—deemed essential businesses—kept going, creating new products. It's showtime.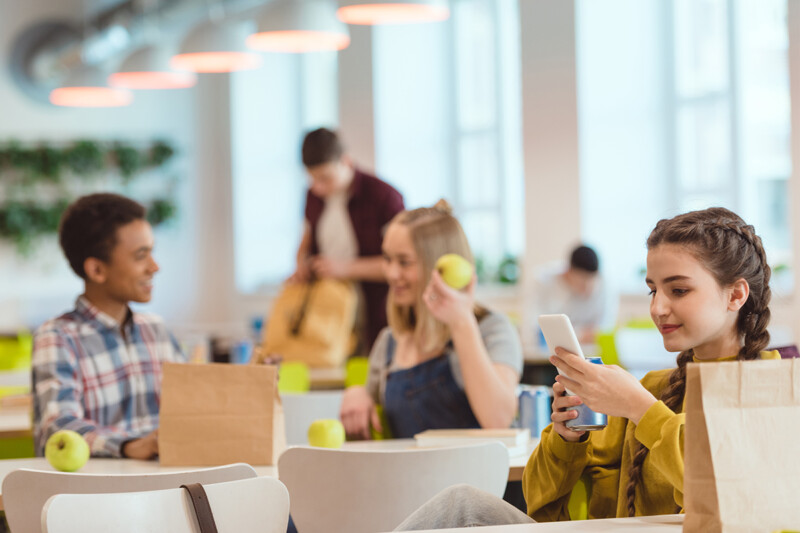 Event Coverage
During the past year, school foodservice directors approached feeding students and staff with care and creativity. As students return to campus into a still-changing environment, the dining model needs to…