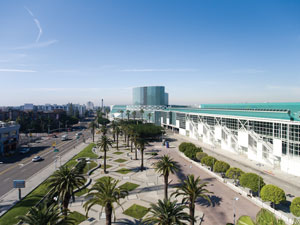 The pace of change is fast in today's foodservice industry. From new technologies and more efficient equipment to customers' constant demand for new flavors and types of food, there is always something new to learn to stay competitive. One way to stay on top of the latest trends in the industry is to attend the Western Foodservice & Hospitality Expo, held Aug. 27-29. This show provides a combination of educational sessions, interactive pavilions and exhibits that allow attendees to not only learn about the new trends in the industry but also experience hands on the very foods and products talked about in the sessions. "Our show gets a lot of positive feedback because of that hands-on experience," says Tom Loughran, Event Director. "Not only can you learn about what's new, you can go straight to the manufacturers and distributors with your questions."
On Top Of The Trends
Every year expo organizers study the biggest trends in foodservice, and this year what stood out more than anything was a drive toward healthy food options. "There is a real focus on farm to table, organic foods, and even foods geared to specific diets such as Paleo or gluten free," Loughran says. "We created the Healthy Food Pavilion as a way to highlight these options." The pavilion provides access to products that fit into this category as well as demonstrations and tastings. It's a great place to source different foods, see the equipment needed to produce them, and talk to people creating new things to add to the menu. In addition to the products and information found at the Healthy Food Pavilion, attendees can also look for exhibitors identified with the Healthy Choice Options icon for more sources.
Another of the newer areas of the expo is the Beer, Wine & Spirits Pavilion. This is sure to be a well-attended area again this year as craft beer continues to grow in popularity. But as its name implies, the pavilion is about more than just beer. Make plans to attend "Why Whiskey," a new addition to take advantage of what's hot in the spirits category. A prominent whiskey sommelier will lead the whiskey tasting and education program, where attendees will learn about what to look for in whiskey and the different varieties available.
The always popular Food Trends Experience is back again with more than 30 participants providing direct access to the products, flavors and ingredients driving the most recent trends in the industry. Attendees will also be excited to see the International Pavilion again this year, where the latest flavors and foods in Latin American cooking will be on display. These areas exemplify the engaging aspect of the show, where professionals are on hand to answer questions about the sourcing and types of equipment necessary to bring these trends to fruition.
And of course, one of the highlights of the expo are the culinary demonstrations. Top chefs from around the country will prepare foods and answer questions, including Chef Chris Sayegh, a fine-dining herbal chef, who will be presenting on cannabis in cooking.
Knowledge Deep Dive
The Ferdinand Metz Foodservice Forum, the educational aspect of this show, will host more than 30 classes led by industry leaders and experts. You'll take away best practices and business strategies to help your business continue to succeed. Highlights from this year's line-up include:
• Nation's Top 10 Menu Item Trends to Drive Diners Through Your Door, Sunday, 1 p.m. What will it take to be the go-to choice for diners in your area? Claire Willis, Director of Nutrition for Menu-Trinfo LLC, provides the answers you need to stay current. Check out what's new in food and then find the equipment you need to prepare it on display on the show floor.
• Self Service: How to Make It Work for Your Business, Sunday, 1 p.m. Learn what you need to know to choose the right self-service solutions, including what technologies to implement and the pros and cons of each.
• The Post-Omnivore Era: Why the Future of Foodservice & Hospitality Belongs to Selective Eating Niches, Sunday, 1 p.m. People are increasingly selective about what they will eat, and this shift in eating patterns has created challenges and opportunities for the foodservice industry. Learn the implications of this trend and how to adapt.
• Opening a New Restaurant, Sunday, 2 p.m. Experts share best practices for getting everything in place and finding success with a new restaurant on opening day and beyond.
• Driving More Revenue with Mobile POS Technology, Monday, 2 p.m. Alex Barotti of TouchBistro shares how new technology can boost sales, from how to use the app to the hardware you need to implement the service.
Taking It Hands On
All of the sampling, viewing of demonstrations and classroom learning is taken to a new level with a visit to the expo floor. This year the Western Foodservice & Hospitality Expo will host 450 exhibitors, more than 100 of which are new to the show. Some of this year's newest exhibitors include Royal Range of California, Sabor POS, Barn Furniture Mart and HydroNovation. They join the list of familiar exhibitors, including Rational, Equipex, True, AccuTemp, Thunderbird, TurboChef, Robot Coupe USA, Vollrath Co. and more. All exhibitors provide attendees an opportunity to experience first-hand the latest in equipment, products and services.
Make plans to attend this year's expo and experience the newest trends first-hand.
Western Foodservice & Hospitality Expo
Aug. 27-29, 2017
Los Angeles Convention Center
Show Hours: Sun. & Mon., 11-5; Tues., 11-4
westernfoodexpo.com
"""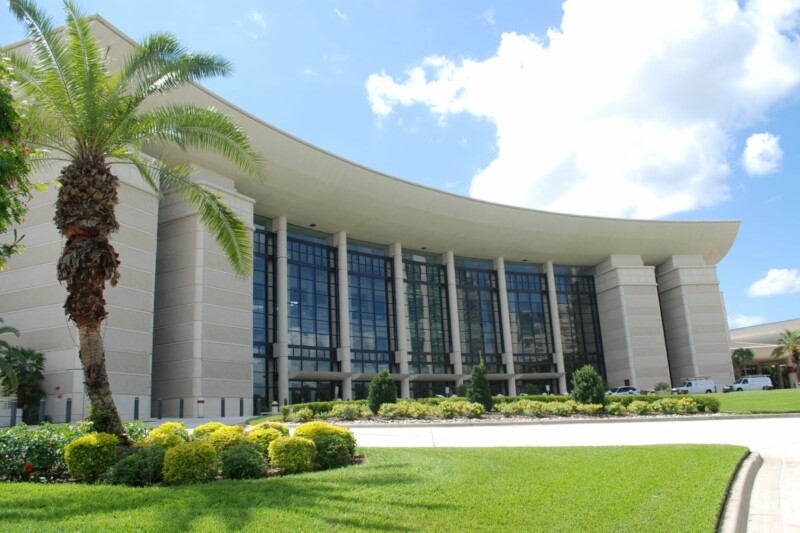 Event Coverage
It's been a rocky year and a half, but many manufacturers—deemed essential businesses—kept going, creating new products. It's showtime.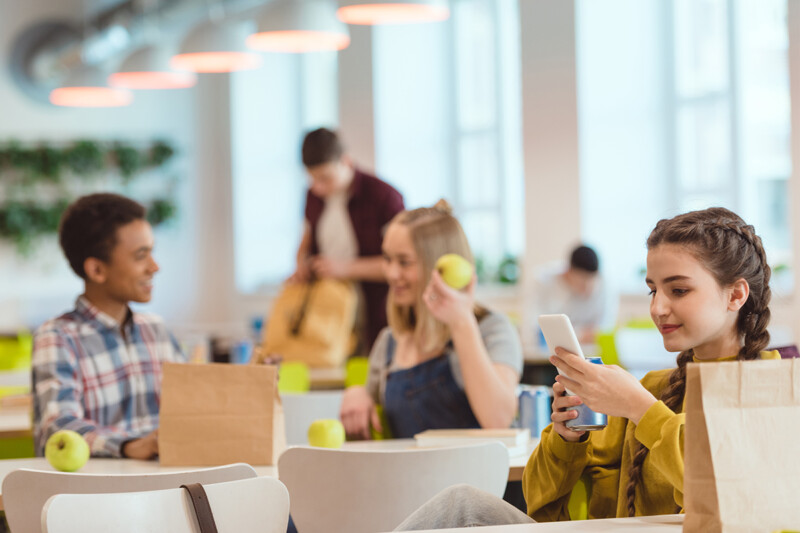 Event Coverage
During the past year, school foodservice directors approached feeding students and staff with care and creativity. As students return to campus into a still-changing environment, the dining model needs to…