Smallwares & Tabletop Leading The Way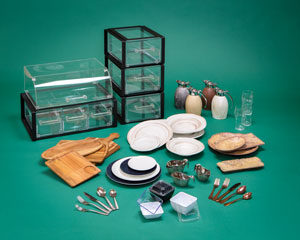 When four longtime foodservice pros sat down to hash out which products stood above the rest in Foodservice Equipment Reports' annual Smallwares & Tabletop Competition, the room's volume suddenly rose. Four judges—smallwares and tabletop specialists from three major E&S dealerships and one foodservice operator—convened at the Boelter SuperStore in Milwaukee in July for the competition. They finished each other's sentences, added on to thoughts and shared their experiences with this product or that.
In the end, 18 product winners emerged from the total field of 80 finalists. The judging team gave top honors to seven smallwares entries from a field of 28 finalists, and 11 tabletop entries from a field of 52 finalists.
The product range, as usual, was a symphony of variety. On the tabletop side, three buffet systems dominated counters at the back of the room.
Melamine entries in the form of plates and serving platters masqueraded as wood, concrete, marble and even lapis lazuli. Copper flatware made its FER competition debut. Customizable patterns on carafes wowed judges. Wine and beer glassware came in curvy, angular, stackable and etched varieties. And on the smallwares side, "grippy" service trays, a new entry in the temp-holding buffet display department as well as new twists on thermometers and portion control scales marked just a few of the items that kept judges busy making notes.
Not surprisingly, it was simple, time- and labor-saving products that resonated most strongly with judges and emerged as winners. A few examples from the tabletop side: commercial-dish-machine-washable wooden bread boards; stackable gravy boats and beer glasses; and flatware requiring minimal polishing. On the smallwares side, judges awarded a Bluetooth-enabled thermometer with its own app, portion control scales with a stay-clean shield and a first-in, first-out garnish station that bartenders especially will love.
Read on for full details about the FER 2017 Smallwares & Tabletop Competition winners.
JUDGES' BIOS
Anne McCabe serves as V.P. of National Accounts for Wood Dale, Ill.-based Boelter Cos., in charge of developing new business opportunities across the country. McCabe's previous role with Boelter was leading the company's Supply Division for Illinois and Michigan. McCabe has served with the distributor for 30 years.
George Papp has logged 11 years with the Wasserstrom Co., Columbus, Ohio. Papp currently serves as Sales Representative/National Foodservice Smallwares Division, working with national chain accounts. Papp began working in foodservice in college, starting with Outback Steakhouse.
Felipe Medina, who currently serves as Event and Facilities Manager for the Tuscan Banquet Hall, Waukesha, Wis., began in foodservice more than 10 years ago as a dishwasher at his high school kitchen. Since then, Medina has managed five restaurants and cafés in the Waukesha area.
Kim Zohfeld currently serves as a Category Manager/Smallwares for Edward Don & Co., Woodridge, Ill. A six-year vet with the company, Zohfeld covers categories ranging from disposables, fuels and paper towels as well as buffet, kitchen and table service.
The Rules
FER editors define smallwares as back-of-house tools—usually handheld, sometimes countertop items, but always free of motors (although batteries in items such as scales are allowed). Tabletop/servingware candidates include anything that would be used on a well-dressed table, buffet or serving area. Disposables have also been added to the tabletop category.
To be eligible, products had to be new to the market since the May 2016 National Restaurant Association Show. All entries were prejudged by FER editors. Entries that met the criteria—innovative, new and problem-solving—entered the competition as finalists. Manufacturers were asked to submit the actual items for judging.
Click to the following pages to view Smallwares and Tabletop Champions.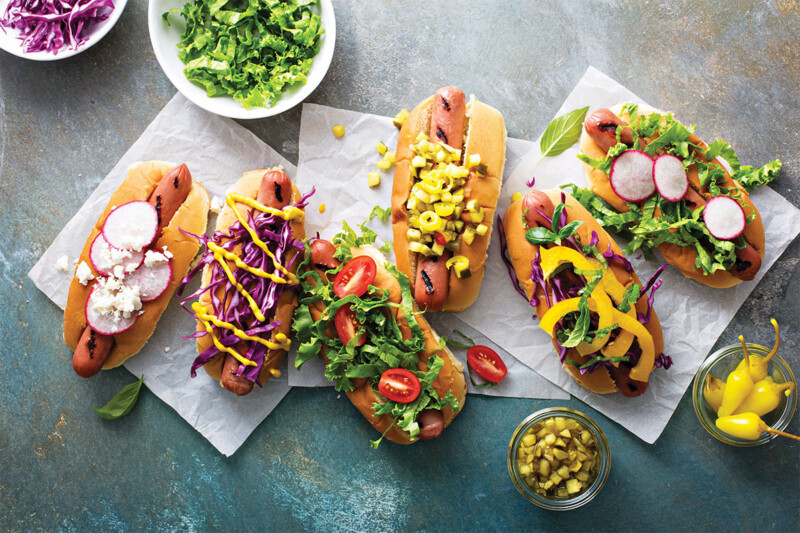 Equipment
FER highlights new, assorted smallwares from Edlund, Vollrath, CDN, Taylor USA, Nemco and Emile Henry.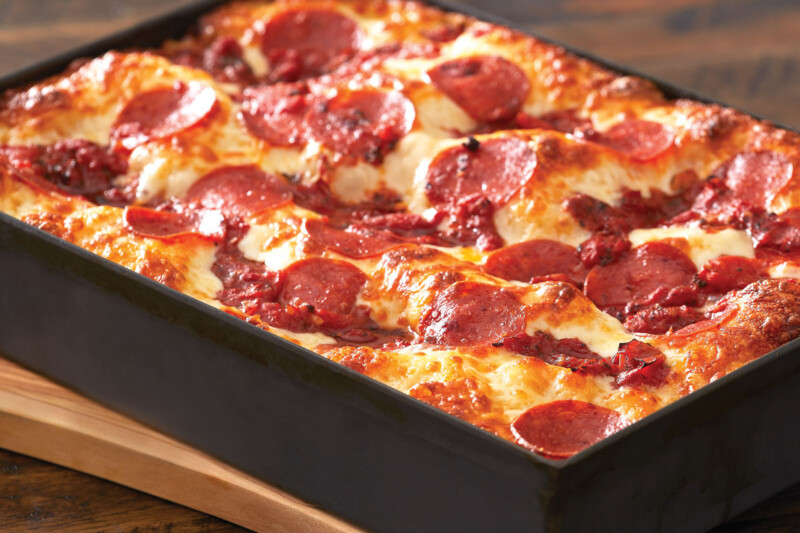 Equipment
With so many varieties of pizza pans, here's how to select the one that will provide the optimal bake.