Back Story: Preventive Maintenance Fires Up Pizza Production
The weekend before a big football game, Consolidated Appliance Services in Mount Vernon, N.Y., was fielding incoming calls from pizza-shop owners looking to ensure their gas ovens were operating at peak performance. "They couldn't afford to have anything break down that weekend," says Chief Operating Officer Johnita Anthony.
While these proactive operators understand the importance of preventive maintenance, there are others who don't take it seriously. The service agency takes care of several big name, high-volume pizza-delivery shops, and a fair number of them don't maintain their ovens the way they need to, according to Anthony.
"A while back, we had one customer who repeatedly called for service on two of his kitchen's four pizza ovens," Anthony says. "The initial call came in because one of the ovens wasn't heating properly. Then, over the course of 60 days, the customer required six more service calls."
The service tech replaced and cleaned parts, but the units' electronics kept gumming up. "Our tech sent a photo of its inside, and it was caked with flour, grease and grime and, as a result, was causing the unit to break down repeatedly.
"Another key part of a pizza oven that you need to check and make sure you clean is the oven's cooling fan," Anthony adds. "The fans just suck in the flour that's in the air, and it gets inside the unit and can cause the motor to slow down." The tech decided to change his approach and suggested a daily, weekly, monthly and quarterly maintenance regimen for the ovens that the operator and his team could follow. It put a stop to the emergency service calls.
Anthony suggests all operators implement a regular preventive maintenance schedule for their equipment. Call your service provider, dealer or manufacturers' rep and ask for information on how to properly clean your equipment if you no longer have a manual. "There are many ways you can go about getting this information," she says. "If you have a maintenance regimen and you're successful at it, you'll reap the rewards in fewer equipment breakdowns and less money spent on service calls."
Copyright FER March 2014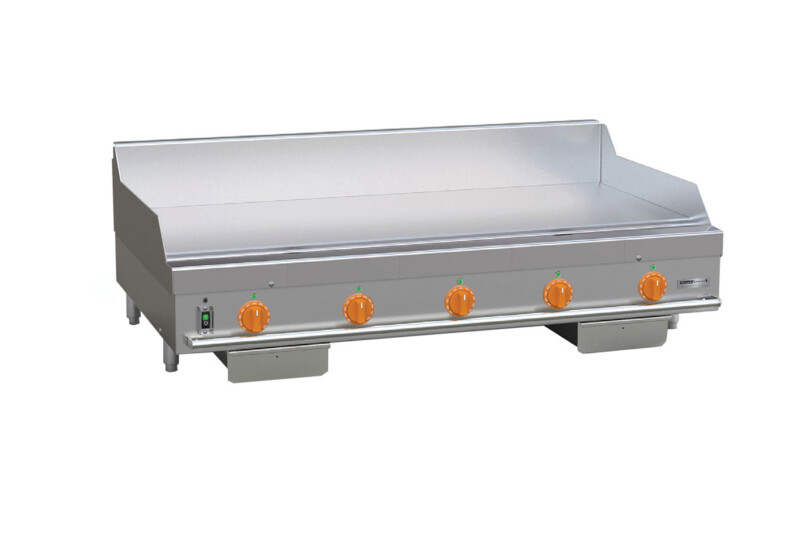 Cooking Equipment
Planchas, though convincing clones of their better-known sister product the griddle, quickly set themselves apart.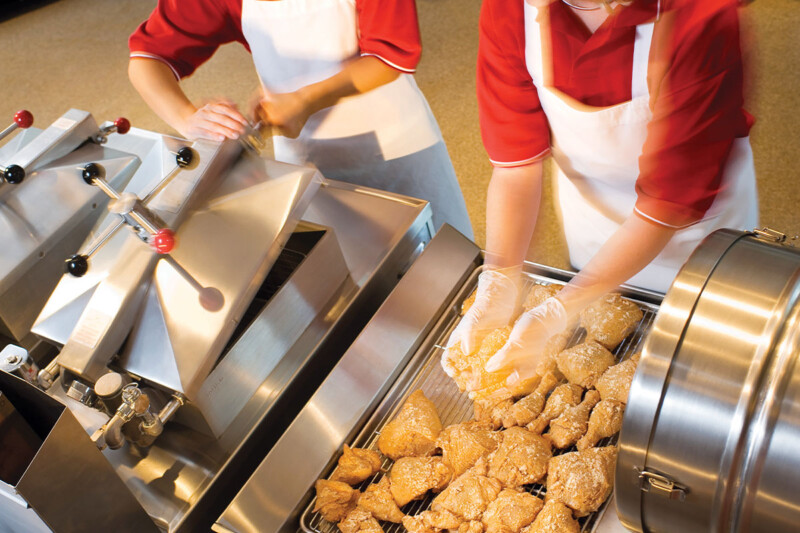 Equipment Comparisons
With oil and labor prices on the rise, today's pressure fryers offer an economical way to cook fried chicken and other comfort foods.