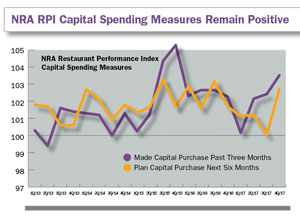 Maybe we should have paid more attention to history. But then maybe we're making history. Traditionally in the foodservice equipment and supplies market restaurant chains and their performance are the market's leading indicator. Chain same-store sales and traffic began trending downward in February 2016. That trend continued well into '17. And while it has taken a year and a half, the E&S market has followed. The big publicly reporting E&S companies began feeling the pain in '16. By the first quarter of '17, the entire E&S market, as represented by the MAFSI Business Barometer, slowed. And that trend amplified as '17 continued. The big public companies' sales were flat the first nine months of '17. The MAFSI reps reported only 2.6% sales growth in the third quarter.
This data has prompted Foodservice Equipment Reports to lower its estimate of '17 E&S sales growth from July '17's 3.5% current dollar growth to 3%. Lower-than-expected price increases, on the other hand, pushed our forecast of '17 real growth to 1.1% from 1% in July.
Almost every forecaster of the foodservice and foodservice E&S markets, including FER, is frankly flummoxed by these trends. The five core macroeconomic drivers of foodservice are strong. Employment is at a two-decade high, disposable income and consumer spending trends are quite positive, consumer confidence is at levels not seen since '00 and gasoline prices, while experiencing a bump thanks to this fall's hurricanes, remain at historically low levels.
So what gives? The reasons behind the foodservice slowdown remain perplexing. Demographic changes— particularly millennials' differing use of restaurants—are part of the equation. Operators also have seen labor and food costs, their two main cost centers, rise during '17. But most observers also name political uncertainty in the U.S. as a factor. According to The NPD Group CREST data, the U.S. is the only major foodservice market in the world, including Brazil and Russia, that experienced negative traffic in the second quarter '17.
As we write this, the political situation in the U.S. has only become more uncertain. But several factors, including an uptick in sales at the big QSRs, the continuing strong macroeconomic fundamentals and some optimism as MAFSI reps forecast 3.7% sales growth for '18, leads us to forecast that the E&S market will grow 3.4% in nominal terms and 1.2% after factoring out an expected 2.2% price increase.
The E&S Market Slowdown Is Clear
The E&S market's two major hard-number data sets clearly document slower market growth. Combined sales growth of the eight publicly reporting E&S companies was 2.2% for calendar '16. They were already experiencing the slowdown in purchases by their large chain customers, though spec-market oriented companies did better. But through the first nine months of '17, growth for the eight was zero, dead flat. The slowdown began to appear in the MAFSI Barometer in the third quarter '16, when sales rose only 3.6%. This following eight quarters of growth that approached 5%. And the slowdown became more apparent in '17. Sales growth was 3.3% in the first quarter, rose slightly to 3.5% in the second quarter and then fell to 2.6% in the third quarter. Equally worrying was the decline in the reps' assessment of quotation and consultant activity. The differential between reps reporting more quotation and consultant activity and those reporting less had been running at levels of 20 to 35 the past two years. But those positive differentials crashed in the third quarter '17 to only four for quotation activity and 11 for consultant activity. And the reps forecasted only 2.4% sales growth for the fourth quarter of '17.
Price Increases Slowed Last Year, But Expect More Upward Movement
E&S sales growth slowed last year, but so did price increases. According to data from AutoQuotes Inc.'s huge database of manufacturers and products, list prices rose only 2.7% on average (3% on a median basis) for the year ended June 30, '17. The year before, average list prices rose 4%. Among product categories seeing average price gains below the average, refrigeration and ice maker list prices were up 0.3% and primary cooking products up 0.6%. Prep equipment, beverage equipment, food display and merchandising equipment, and smallwares also saw list increases below the average. On the other hand, warewashing equipment list prices were up 3.5% and tabletop products saw a 3.2% increase.
But these lower prices may not last. According to the latest data from MetalMiner Index in November '17, average prices for stainless were 17% higher than a year ago, aluminum prices posted a 21% gain, carbon steels saw prices 33% higher and copper prices rose 40%. Other commodities including crude oil, natural gas and plastics also are running higher.
It's A Weird World Out There
For forecasters, it's a very difficult time. Things aren't tracking the way they normally do. Some of the factors in the foodservice market are negative. It's a very mature market which has clearly over-expanded. Data from research groups such as Restaurant-Data.com and The NPD Group paint a picture of unit closings outnumbering unit openings. It's also a very long expansion. The E&S market went positive in the second half of '10, which means the expansion is more than eight years on now.
Still, in the end we can only go back to the indicators that have traditionally driven foodservice and E&S sales growth. Those indicators, from macroeconomic trends to operator trends and forecasts to global foodservice trends suggest that the E&S market should be growing faster than it currently is. Being the conservative optimists we are we've hedged that bet with our '18 forecast.
FER's complete '18 forecast of the E&S market includes detailed data and analysis of general economic factors, operator trends, and materials and E&S pricing, rankings of top E&S manufacturers and distributors, plus hard-number forecasts of E&S market growth for nine categories of equipment and supplies out through '23.
To purchase the forecast, e-mail Chris Palmer at cpalmer@fermag.com.
Click here to view charts from the E&S market forecast.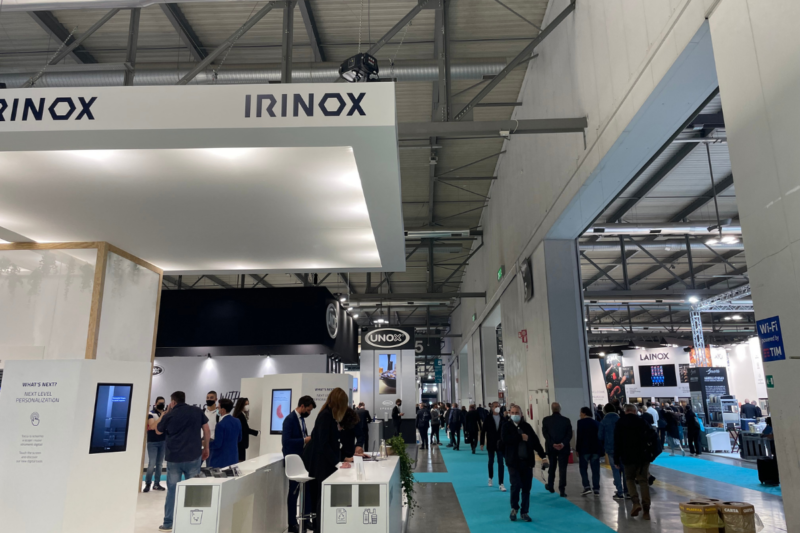 Events
HostMilano, one of the largest foodservice equipment shows in the world, kicked off today in Italy, and FER is on location.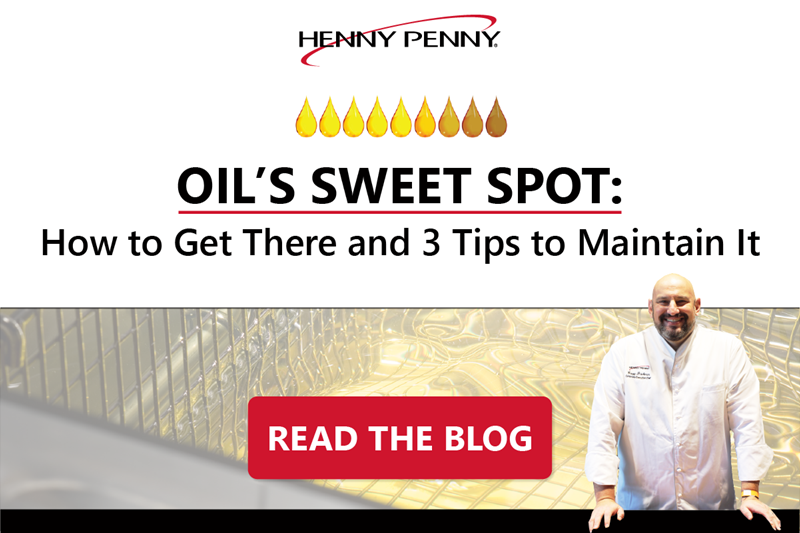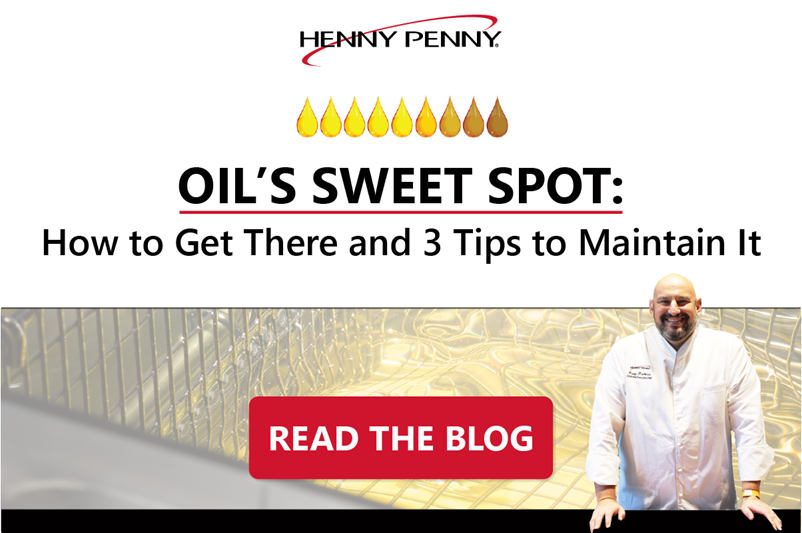 Uncategorized
Like many in the world of foodservice, you may assume that cooking oil performance is at its peak when you first start using it — but did you know there...