Exclusive Interview: Oneida Group CEO Patrick Lockwood-Taylor Discusses The Strategies And Future Of The Company And Brands
As nearly everyone in the foodservice market knows, the parent company of Oneida and Anchor Hocking, among America's most recognized foodservice and retail tabletop brands, has weathered more than one storm since the beginning of the Millennium. The forces of globalization, the demands of American finance and other factors led to two bankruptcy filings, supply chain issues, and an almost constant state of turmoil.
Since filing a pre-packaged bankruptcy in 2015 and returning to private status, then naming Patrick Lockwood-Taylor, a P&G veteran, as CEO in May 2016, the company has stabilized. After operating for several years under the name Everyware Global, the company renamed itself the Oneida Group. In addition to the Oneida and Anchor Hocking brands, it also includes Buffalo, Delco, and Sant'Andrea among its key offerings.
Lockwood-Taylor brought in key executives from outside the foodservice market and that has created some uncertainty in the industry about the company's strategies, particularly around its go-to-market and distribution strategies. Foodservice Equipment Reports asked Lockwood-Taylor to discuss these, as well as its current and future plans. Publisher Robin Ashton interviewed Lockwood-Taylor in December.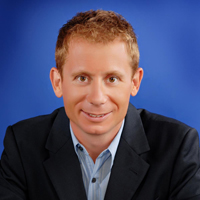 Can you first address the Oneida Group's financial stability? This, of course, was a problem a few years ago, but from what I've read and heard, no longer seems to be an issue.
We are dedicated to rebuilding the Oneida and Anchor Hocking brands. There is real value in the brands and their heritage. I've spent my entire career creating and rebuilding brands and that's why I'm here; to recapture what made them both iconic brands, including the community around the brands.
In short, yes, two and half years ago, the company went through an unfortunate financial episode. The good news is that the company skillfully managed the emergence from bankruptcy. We now have new owners; financial institutions that are household names, who are dedicated to the company and have a very balanced view of what it takes for us to take back our place as category leader. We also have a new board, with very different ranges of backgrounds and experiences; they been very helpful.
Today, our financial situation is strong. The leverage ratios are very reasonable. All aspects of the business are strong and getting stronger. In fact, compared to industry norms, we're in a very good place. This question often comes from others in the industry, so I am glad you asked it, as it is my opportunity to set the record straight that we are strong and getting even stronger.
Who are the current senior managers? You've brought in a number of people from P&G and elsewhere and folks in foodservice just don't know them.
Yes, we have. It was a very strategic move on our part to bring in the right people. To do so, we started with the question: What's our strategy? What will turn around the company, restore the brands and have reasonable financial outcomes? Lastly, we looked at the mission critical capability needs. Given trusted partners and myself have been around for a while, we knew a lot of people who could do the work and do it quickly.
I'm never that hung up on where someone comes from. I don't care about segment. I care if they understand branding and innovation, building organizations and strategic partnering and channel building.
We have a new CFO, Aly Noormohamed, who joined us from Dr Pepper. Our CMO, Jeff Jarrett, and Chief Supply and Operations Officer, Michael Sullivan, both joined us last year from Berkshire Hathaway. We also have a number of people who grew up in the industry, and have been promoted from within like Jamie Keller, who has been with the company for nearly 10 years and now is General Manager of our Global Foodservice Division. That background is important in the mix.
We have purposefully created an eclectic bunch in terms of industry experience and skills. We've transformed our executive leadership bench and our readiness to win. Our latest talent joined because they believe in the brands, the mission, our culture and camaraderie.
Let's address the big topic: What's Oneida's go-to-market strategy, specifically for foodservice? There has been some confusion and misinformation here, I believe. Are you using direct factory reps, independent manufacturers' reps, or a blend? Who calls on whom?
We believe our principles are the same as big distributors. We ultimately need to create value for our end-user operators. We need brands that stand for more and are functionally superior to the alternatives. We'd like it to be clear to our mutual customers that we have those advantages. How do we work with these operators to ensure our brands are better meeting their needs, helping create equity with their customers, and are functionally superior to anything else they can buy? We aim to mutually understand what those needs are. We curate from what products we have or design new products that will better meet those needs. That's the endpoint of how we go to market and we are looking to do that better than our competitors.
So, there are a number of aspects to this process; first is investing in innovation. We focus on the needs of operators, so we're more meaningfully innovating. We don't create new products just to have new products. Each product is fulfilling a need of our customers. We are laser-focused on creating value for the operator—understanding the experience they are seeking to create and partnering to deliver that desired dining experience. Second, we see a lot of opportunity in smaller, underserved segments including gastropubs and fast casual, where bright white dinnerware isn't going to cut it.
When it comes to channel partners, we work with those that add value to the operator and help us add value to the end-user customer. Those who help us better understand our mutual customers' needs and better communicate those needs to us and our solutions down to the customers. We're all about creating more value for the end-user operator, in partnership with all the stakeholders. It truly is priority number one!
We have very close relationships with TriMark, Wasserstrom, Edward Don, Clark, and many other dealers as well as the big broadline distributors, and these partnerships are core to our go-to-market strategy. The strategic agenda is really quite simple. How do we better integrate our processes with those dealers? What costs can we mutually eliminate or what services can we co-create so the operator clearly realizes the value of their brand and our brands? We look at each value chain and how we can integrate. We don't just want to sell plates to dealers, who sell plates to the customer, we want to deliver more shared value by eliminating unproductive processes to make both of us more meaningful to the customer.
If we don't do it, Amazon will do it. So we are looking for strategic partnerships for the purpose of maximizing value to the end-user. Operators will not partner with any supplier who is inefficient.
For example, take a look at a plate that is manufactured in Asia. We investigated the number of times it's touched, stored, shipped, and what are all the add-on costs to that single plate, and how can we eliminate waste. What we've seen is huge opportunity in creating a world of lean logistics. In a world of increased operator demands, those who get an acceptable or exceptional product to the operator at the lowest cost will win. That said, we are working with our partners to integrate design and manufacturing processes, to create significant efficiencies.
The point is this, when Amazon or Walmart enter a market, they are massively disruptive. Their processes and the ways they manage them are so far beyond what most others do. They can obsolete supply chains overnight and they have. If channel partners and operators are not thinking about these things, they will be out of business. And, as the operator begins to understand the disruption that is coming, it will demand even more from its suppliers. We are here to help with all of that. As mentioned, we have the right leadership team with the right kind of expertise in this space.
I think there is a role for great brands that are innovative and that know how to manage the entire process. There is a role for more competitive distribution and the corresponding cost benefits. Operators are simply less willing to pay for brand proliferation, meaningless innovation, and inefficient supply chains.
What's your dealer strategy? Do you remain in any buying groups? Is your strategy for broadliners different?
We are excited by some buying groups. We are even more interested in folks helping us with the upstream process. With distributors, it's about those that truly want to better serve the operator.
How are you handling national accounts, specifically in hospitality, and how does that intersect with your distribution strategy?
Hospitality and national accounts is an important part of our heritage and a strategic component of our foodservice business. We have a specialized and experienced sales force dedicated to this segment and we just recently added some great talent to this team. The operator determines distribution. We provide options and they tell us how they want to do it. That's our strategy. We have to be distribution neutral. We also are putting more dedicated resources against this segment, including improved research and innovation that best suits their business needs. We believe there's a great opportunity here.
We have always been operator-focused in this segment as well. We think it's critical. Again, we are distribution agnostic. It really boils down to trust. We want everyone to know that the guts of our go-to-market strategy are strategic partnerships and functional superiority.
Just for contrast, how do you handle sales and distribution in retail? How is that part of the business doing?
We want to create a brand that is more meaningful in the heart and mind of consumers – more useful in a meaningful, real way and better than our competitors. Many segments are flat to declining because of commoditization, which means it all comes down to price. We've pushed hard on product innovation to overcome those barriers. We work together with retailers on shopper-based design that more meaningfully displays the products and builds categories. We've also focused on more sophisticated supply chain management. We are seeking out those partners that recognize the value of what I just said and want to work with us to grow through both innovation and better value. We are working across the retail channels: Mass-Market, Dollar, and so on. We create more value working across the entire potential customer base. I've said it before: Better value for consumers and customers through more meaningful innovation, but also through lower cost.
Supply-chain issues were a big problem a few years ago. Have these mostly been rectified?
Our customer service in foodservice is extremely strong. Our line fill rates are now among the best in industry. We are constantly looking at how we can better manage supply chains, warehouses and how we manage SKUs for better scale opportunities. This creates more valued customer service, at lower cost. We have an advantage in operating in three divisions, which gives us scale and distinguishes us from competitors. We consistently look at ways to leverage that scale, which is harder for small sector competitors and allows us to reinvest in superior innovation.
Most of the industry is aware of the problem with Sant'Andrea. (A competitor bought the factory in Thailand that was producing Sant' Andrea.) Can you discuss the issue and how you are addressing it? Are things fine with the other core brands?
It's very simple. We own the Sant' Andrea marks, including Botticelli. We believe very, very strongly in free and fair competition that recognizes legitimate brand ownership. Anything we feel contravenes that; we will aggressively defend, and will do that in an honest, ethical, straightforward way. It's no issue for us anymore. We are free to practice under these marks. We have an alternative supply chain we believe to be superior in terms of value and design. It creates an equal or better product, and it also gives us more room for innovation. Our customers and operators get better value and innovation.
What's Oneida's foodservice strategy going forward? What do you see as your strengths and weaknesses?
We're a long way through our transformation. I think we've put back what made Oneida the iconic brand it has long been, by going back to the roots. We've reestablished our historical core strengths. The weakness, always, is time. I wish we could get the value proposition in the hands of the operators sooner. We'd like to create more awareness of the value proposition, more quickly.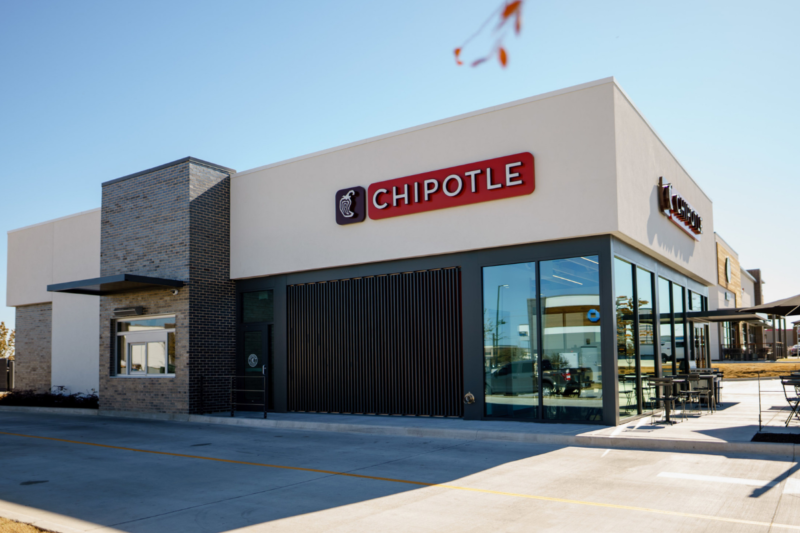 Company News
Despite not yet recovering all its in-store sales, periodic staffing challenges, menu price hikes and supply chain disruptions, Chipotle Mexican Grill had a record third quarter, bringing in $2 billion...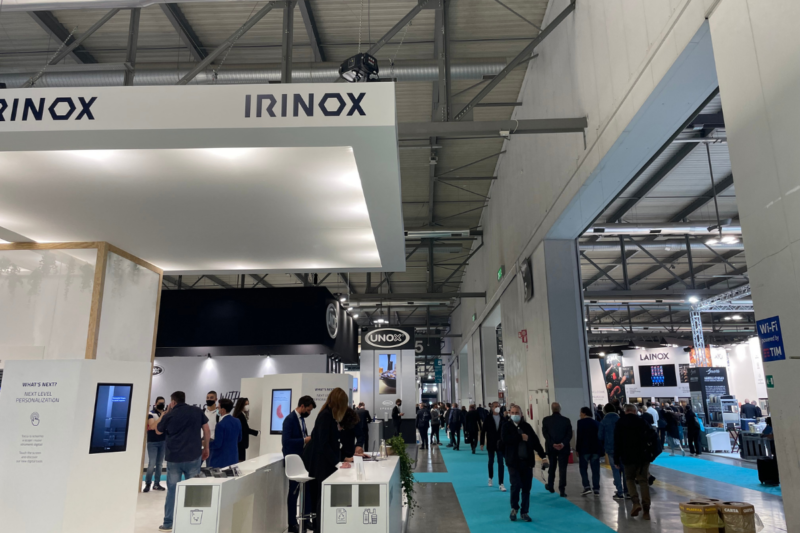 Events
HostMilano, one of the largest foodservice equipment shows in the world, kicked off today in Italy, and FER is on location.