Once the purchase agreement has been signed for your new stone-hearth oven, the real work begins: readying your facility for Oven Installation Day.
Advance Prep Work
Advance prep covers all aspects of the install, starting with the manual and including (but not limited to) permits, architectural drawings, making appointments with specialists, and probably more permits. Start by downloading the oven installation manual and reading it carefully—front to back.
"We've seen a lot of interesting stories over the years, but the things causing the most trouble were the result of not following instructions," says Travis Walker, Corporate Chef for Wood Stone Corp., Bellingham, Wash. "It's important to know what you've got to deal with before you're standing on the job site with the flat-bed trailer and the oven."
Next, you'll need to consult local building codes to determine the type of ventilation your installation will need: direct venting or a Type I hood (see Venting). Many building and planning departments will ask for mechanical drawings of the system to prove you'll be in compliance with the code. Be sure to ask about fire suppression needs.
"Make sure you get your plans approved as early as possible," Walker says. "Otherwise you'll incur additional costs adjusting plans and construction to comply."
Next, start work on obtaining necessary construction permits. In most areas this will include one permit for building the oven, and another for the exhaust system. When your oven manufacturer has given you a shipping date, work with the shipping company to confirm delivery date and time—and then line up the heavy equipment and specialized labor you'll need for the installation.
The extra cost for qualified riggers and installers is worth every penny. "People often are unwilling to invest the money to hire specialists," Walker says. "But by the time they've paid for repairs to the oven or building due to mishandling, they could have hired a professional two or three times over."
Forklift Or Crane?
The oven size and placement will dictate whether you need a forklift or a crane to transfer the oven from the truck to the ground. For big-city installations, ask your manufacturer for a list of recommended riggers—professionals experienced in moving heavy items from point A to point B.
"In New York, for example, our riggers are familiar with street regulations, plus they have all the tools needed to get the ovens inside," says Maurice Yotnegparian, Owner of EarthStone Ovens, Glendale, Calif. If using a forklift, make sure its lifting capacity can handle the oven. Smaller ovens tip the scales at 2,000 lb., while the larger units can weigh 6,000 lb. or more.
Also—and this is critical—make sure the forks are long enough to support the entire crate. "If the forks are too short, do not try to move the oven as it will tip over," Walker says. "You'll need to find another forklift or use fork extensions."
If using a crane, which is commonly used for ovens that ship fully assembled or for upper-floor installations, follow manufacturer directions with regard to the 'lifting eyes,' or temporary hooks installed on the oven's top.
"Be realistic about where you plan to stage the delivery," Walker says. "Be sure to take into account the size of your oven and the size of the entry into your building. It's common to remove doors, windows or open walls to gain access to the installation site."
Deploying The Pallet Jack
Once the oven has been placed near or inside the foodservice facility, you'll use a pallet jack to move the oven to the installation location. Make sure the jack's capacity is sufficient to handle the oven's weight. Also make sure the pallet jack is long enough to reach fully under the crate.
Finally, ensure your transport path is level, with no ramps or inclines. "The oven is too top-heavy to push up even a slight incline," Yotnegparian says.
Placement Considerations
By the time your oven arrives, you'll have already determined where, precisely, it will be positioned with regard to nearby walls, and ensured safety clearances. One manufacturer recommends marking an outline on the floor to ensure you've positioned it correctly.
Stone-hearth ovens require a minimum clearance to combustibles on all sides. The distance between the oven top and ceiling depends on the oven and type of hood over it. Flooring should be fireproof. One maker recommends fireproof flooring extend at least 36-in. from the oven's front, and at least 30-in. to either side of the oven's opening.
"Failing to maintain required clearances to nearby combustibles is the leading cause of oven-related fires," Walker notes.
Façade
The oven's exterior décor must (of course) be fireproof. The materials can be attached—using noncombustible adhesive—to a ½-in. concrete board that's then attached directly to the oven's metal enclosure. Some operators build a metal framework to support a façade.
Some installers enhance the oven's opening with ceramic tiles (or other fireproof materials), mounting the materials with Thinset or a cement-based adhesive. "Check with the health department to confirm acceptable materials for the arch or front panel," Walker says.
Venting
Stone-hearth ovens have two main ventilation options: direct venting or Type I exhaust hoods. Direct venting, a.k.a. chimney installation, is a common option. However, some municipalities will require a more involved Type I hood with a fire suppression system. Your oven's manufacturer will provide detailed instructions on proper ventilation.
"Wood-fired ovens need to be vented independently from other equipment, from the oven all the way to the roof, due to the dangers of creosote build-up," Walker says. "If installers tie the exhaust into an existing hood, they will be in trouble with the building inspector and fire marshal. Redoing the ventilation can cost well north of $10,000."
Bottom Line
You can avoid costly surprises if you do your homework, plan meticulously, hire professionals—and keep your oven manufacturer's phone number on speed dial.
Copyright FER January 2016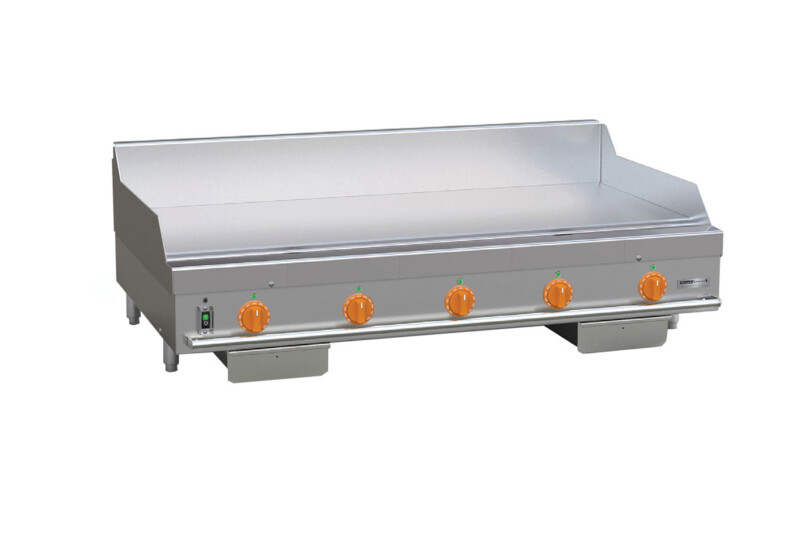 Cooking Equipment
Planchas, though convincing clones of their better-known sister product the griddle, quickly set themselves apart.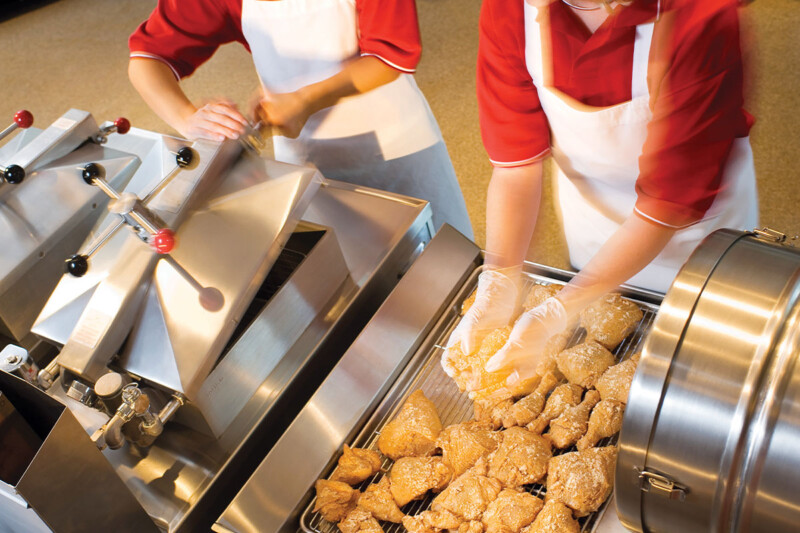 Equipment Comparisons
With oil and labor prices on the rise, today's pressure fryers offer an economical way to cook fried chicken and other comfort foods.