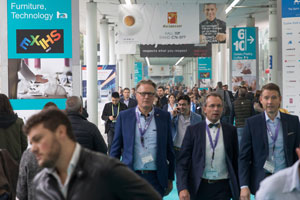 HostMilano, held every other October at the Fiera-Milano, Rho, Italy, broke its own records with the 2017 edition. The show welcomed 187,602 tradeshow visitors, up 24.3% compared with '15. Nearly 40% (72,699) were international visitors from 177 countries; that's 20.4% more international visitors than '15. To say the size of the show is overwhelming is an understatement. Host comprises 16 exhibition halls located on either side of a central concourse that itself is 2/3 of a mile long from the east gate to the west. Six of the halls cover foodservice equipment along with equipment for producing bread, pizza and pasta. Two halls are dedicated to gelato and pastry; four more feature coffee and coffee and espresso machines, tea and brewers, bar goods and equipment, and vending machine offerings. Two more halls are where vendors of hospitality technology, tableware and furniture set up displays. And two final halls make up the Buyer Lounge.
Throughout the complex, 2,165 exhibitors were open for business from 9:30 a.m. until 7 p.m. for a full five days. They represent a 7.7% increase over the number of exhibitors in '15. Approximately 843 of them came from 51 different countries, including nearly 60 from the U.S. If you think those show hours are long—and the number of days more than the norm—consider that the Host show is unlike tradeshows we're used to in the states. For one thing, almost every booth has seating areas and almost all serve some sort of beverage, espresso and assorted treats. As an attendee, you're very much expected to come, sit, visit and talk for a while.
Host show runners continue to make a dedicated effort to attract U.S. buyers and specifiers. Working through Foodservice Equipment Reports Publisher Robin Ashton, Host officials were able to extend invitations to equipment specifiers and buyers at leading U.S. chains; for most it was their first time to the show. Through a partnership/outreach to the Foodservice Equipment Distributors Association, coordinated with the help of Brad Pierce of Restaurant Equipment World, and FEDA President Joe Schmitt, Rapids Wholesale Equipment, a group of 24 distributors attended the show as well. Host has had a great agreement with the Foodservice Consultants Society Int'l. for years, but this year welcomed the most consultants from The Americas Division.
HostMilano is one of a handful of major international shows that are worth the trip in terms of gaining exposure to equipment, technology and design from around the world. The next HostMilano is set for Oct. 18-22, 2019; mark your calendars. Again, it's worth it.
To view equipment from HostMilano, visit http://bit.ly/2t80k7U.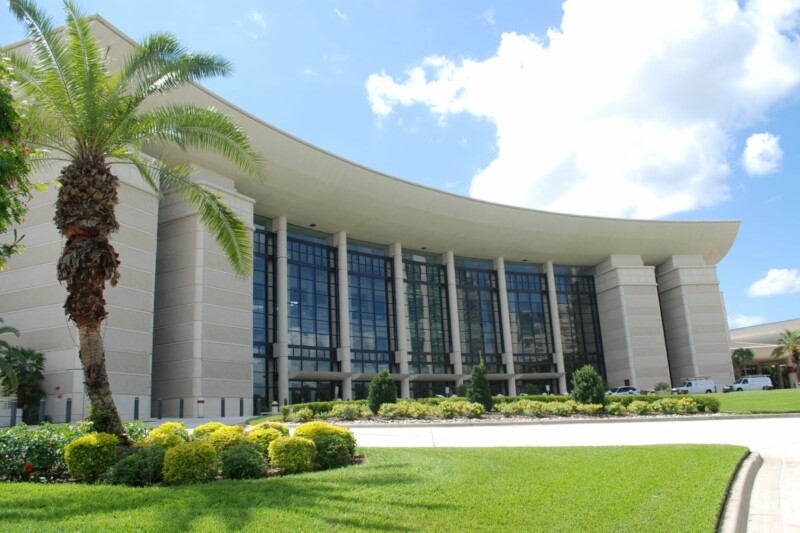 Event Coverage
It's been a rocky year and a half, but many manufacturers—deemed essential businesses—kept going, creating new products. It's showtime.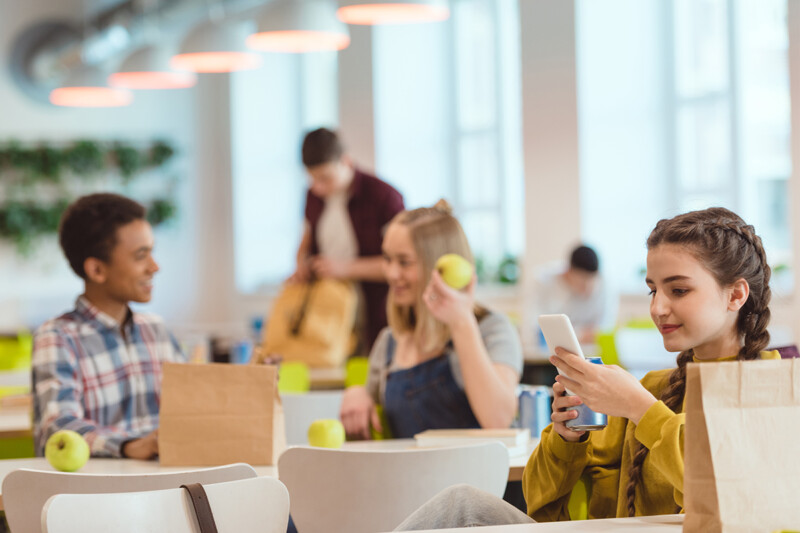 Event Coverage
During the past year, school foodservice directors approached feeding students and staff with care and creativity. As students return to campus into a still-changing environment, the dining model needs to…