Sometimes there is too much going on for me to focus on one topic. This week is one of those weeks, what with questions on steel and aluminum tariffs and their impact on E&S prices; final 2017 public E&S company numbers; and the expansion of FER's dealer circulation in print.
FER Top Dealer Survey Reminder
First, let me remind you again, it's time for you all to fill out your FER Top Dealer survey forms. Chris Palmer has begun sending forms to the 57 of you who filled out the form and verified your volumes last year. And we will do a wider e-mailing to the entire dealer community later this week. But you can also go to our website and download the form here FER Top Dealer 2018 Survey.
Remember, a major difference with FER's Top Delaer listings is any dealer of any size can make the Top Dealer list, if they verify. We always look forward to listing smaller dealers, along with the larger companies.
Metal Tariffs?
Last week, President Trump surprised a lot of people, including leaders of his own Republican Party, by tweeting his intention to slap a 25% tariff on imported steels and a 10% tariff on imported aluminum. The tariffs appear to apply to imports from all countries, including Canada, which is the largest importer of the two metals to the U.S., and a number of our major European trading partners. Officials in Canada, which is in the midst of re-negotiating the North American Free Trade Agreement with the U.S. and Mexico, and those in the European Union, have already threatened retaliation, raising fears of a trade war.
I say the tariffs "appear" to apply because as of this writing, there are no details on the actual policy. But it is safe to say, if Trump does impose the tariffs, it won't be good for the foodservice equipment and supplies business. E&S products contain a lot of both metals. I've already had several manufacturers call and ask what I think the impact might be. It's too early to tell.
But I can tell you what NAFEM thinks. Charlie Souhrada, NAFEM v.p.-regulatory and technical affairs, sent an "Action Needed" alert to association members last Friday, a day after Trump first tweeted about the tariffs. Here's what he wrote:
"NAFEM maintains these plans will severely impact foodservice equipment and supplies manufacturers, putting our member companies at risk.
"Since the President intends to act quickly, it is imperative that you contact the White House and your U.S. Senators and Representatives immediately to indicate your opposition to the proposed tariffs.
"To help, NAFEM provides this "toolkit and talking points" guide for its members here."
I'm sure Charlie won't mind us sharing it with NAFEM's channel partners. As he wrote Jan, our news editor, when she was writing up a story on the alert, "We're all in this together."
Public E&S 2017 Final Results
Our Research Associate John Muldowney, who is also principal at Clarity M&A, has finished up his quarterly compilation of results from eight publicly reporting E&S companies for the fourth quarter and full year 2017. On the nominal side, which includes the addition of volume from acquisitions, the numbers for the full year weren't too bad, with the six equipment-oriented companies posting a 3.4% gain and the two supplies-oriented companies up 27.4%, nearly all as a result of Carlisle Foodservice's addition of San Jamar. Combining results for all eight, volume rose 4.9%, well ahead of the 3% FER estimates the market grew last year.
But the "organic" numbers tell a very different story. The six equipment companies saw sales grow a mere. 0.1%, while the supplies companies grew 13.2%. Combined, the eight companies were up only 1.5% for the full year.
The fourth quarter 2017 comparison to fourth quarter 2016 was very weak organically, slowing from 3Q growth to a 1.2% decline.
It's a similar pattern to what we saw in the fourth-quarter MAFSI Barometer, which we discussed two weeks ago. See the full write-up from last week's FER Fortnightly at MAFSI Barometer.
FER Increases Dealer Circulation
Can't remember if I've mentioned this before, but more of your staff folks will begin receiving the print edition of FER beginning in March and April. As we told our advertisers last fall, we decided to increase our dealer and distributor circulation by 3,000 copies this year. The new folks are being added 1,500 at a time in March and April.
We want to make sure all the employees you think will benefit from the world-class product information FER features, get the magazine. Hey, it's a free monthly training tool. If you would like to ensure all those who should get the mag do, just send me a list of names, titles, physical and e-mail addresses, and we'll make sure they get added to the list.
Whew! That's enough for this week.
Cheers,

Robin Ashton
Publisher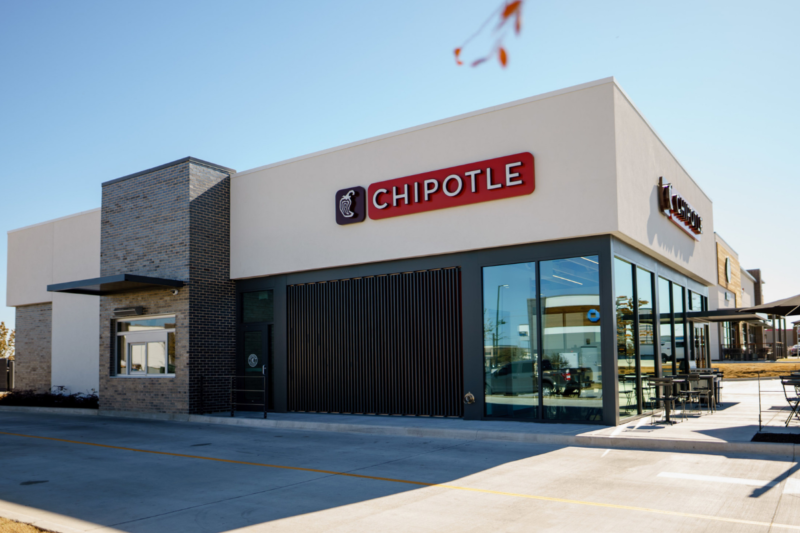 Company News
Despite not yet recovering all its in-store sales, periodic staffing challenges, menu price hikes and supply chain disruptions, Chipotle Mexican Grill had a record third quarter, bringing in $2 billion...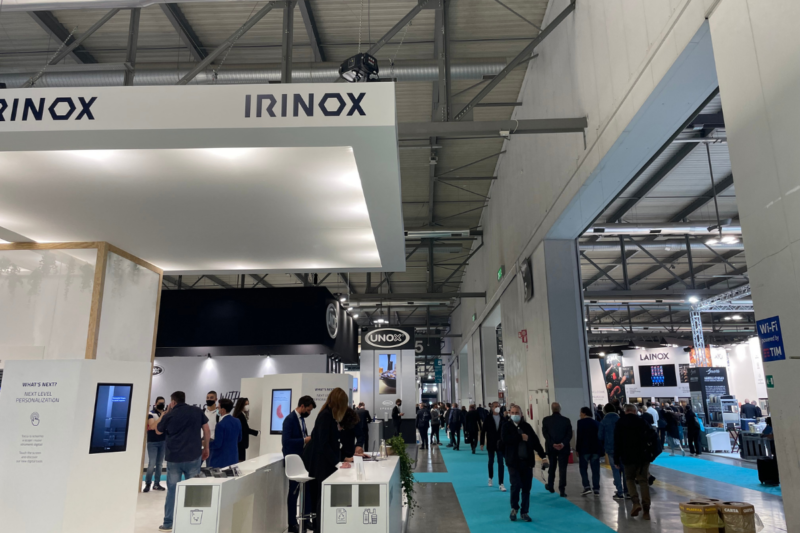 Events
HostMilano, one of the largest foodservice equipment shows in the world, kicked off today in Italy, and FER is on location.