When more than 66,000 foodservice professionals converge on Chicago in May, McCormick Place will greet them with a stunning array of exhibits, demonstrations and useful information. The 2018 National Restaurant Association Show will offer a high-energy atmosphere in which to research equipment, learn trends, connect with potential vendors or customers, and have fun. However, the event is so massive, it's best to approach it with a plan for fitting in everything you want to see and experience.
Be sure to catch on Tues., May 1, the webinar "What You Need To Know Before NRA," presented by Frontier Energy's Richard Young, David Zabrowski and Mark Finck. It runs 10 a.m.-11 a.m. PST; visit fishnick.com for details.
Considering The Options
Of the 1,739 companies from around the world already registered as of press time, 352 are new to the show this year. Foodservice equipment alone makes up 26% of exhibits, and in this category, 62 companies are new. So, there will be an immense number of places to look for the latest in gear, gadgets and supplies. But vendor exhibits are far from being the only things on offer at the event.
Among the more popular features of the show, and the first stop for many who attend, is the Kitchen Innovations Showroom, located at the center of the South Hall. It will offer a hands-on, interactive setting in which to examine the recipients of this year's KI Awards. Organizers plan to revamp the Showroom with redesigned supplier booths, lounge space for meetings with dealers and distributors, manufacturers and colleagues on all four days of the show. Be sure to stop by and mingle with your friends at Foodservice Equipment Reports! Turn to the sidebar at right for a list of 2018 KI Award recipients, and look for the May issue of FER for full product write-ups.
Visit the North Hall for other key features, including the Innovation Hub, Startup Alley and Tech Pavilion. The Innovation Hub will offer everything you need to know to stay current on the latest industry innovations, unlock the best technological practices for your operation, and benefit from insights about important foodservice trends. Adjacent to the Innovation Hub is Startup Alley, which showcases creative, innovative startup companies. Here, you will be able to connect with tech-savvy entrepreneurs poised to make a big impact in foodservice. The Tech Pavilion offers top-to-bottom technology solutions for everyday problems faced by foodservice professionals. Here, you can look into whether mobile apps, mobile payment, POS, digital signage, or other new technologies can help improve your transaction speeds, communication, general efficiency, and costs.
Live And Learn
Along with exhibits, the NRA Show will offer more than 75 educational sessions. The Innovation Theater has one main presentation stage for sessions focused on both innovation and technology, with Tech Talks running 30 minutes and Innovation sessions lasting 45 minutes.
Expert-led on-floor educational sessions begin at 10 a.m. daily. These will pack in hot topics, provocative opinions, and powerful messages that give you information that can improve operations and spark new ideas. Additionally, while the Foodservice@Retail Summit will not be returning this year, there will be several educational sessions on the topic of FS@Retail.
The NRA Show's Signature Series, hosted by NRA President & CEO Dawn Sweeney, will offer a lineup of speakers who are among the brightest minds in the business. Lively, pointed conversations about where things are headed in foodservice will offer key insights to help steer foodservice businesses toward long-term prosperity.
Also of note: Organizers will once again host BAR at NRA Show, held in Lakeside Ballroom, where you can explore products and trends in the bar business. And new this year, the Restaurant Revenue Growth Conference will take place May 20-21 at the Marriott Marquis Chicago. You must register separately for this conference.
Going The Distance
Plan to spend a minimum of two days at the event, considering the size of the show, plus the number of displays and educational programs. You'll also want to wear comfortable shoes, as the show floor covers more than 700,000 sq. ft. in three different halls.
Detailed exhibit floor plans are available on the show website (show.restaurant.org) to help you locate pavilions and special features, as well as to show you where all the manufacturers are located with equipment you might want to check out.
With so much to see and do, check out the NRA's online planner as well as the mobile app. These will enable you to learn more about sessions and find the features and presentations in which you are most interested (search by keyword, job function, industry segment or session track). It also will make it possible to browse all exhibitors and bookmark favorites to visit. You will be able to build your own personal schedule of sessions, events and exhibitors to see during the show.
And remember, the action doesn't end when the show floor closes. Check out the sidebar for all the evening events. Continue conversations started on the show floor.
National Restaurant Association Show
May 19-22, 2018
McCormick Place, Chicago
Exhibit Hall Hours:
Sat., Sun. and Mon.: 9:30 a.m.-5 p.m.
Tues.: 9:30 a.m.-3 p.m.
Register at show.restaurant.org/attend/registration
After-Hours Events:
• International Reception
Sat., May 19, 5 p.m.-6:30 p.m.
North Building
• IFMA 64th Annual Gold & Silver Plate Celebration
Sat., May 19, 5:30 p.m.-6:30 p.m.
Marriott Marquis Chicago at McCormick Place
• Restaurants Rock
Sat., May 19
Wintrust Arena
• Foodservice Consultants Society Int'l.- Upper Midwest Chapter Reception
Sun., May 20, 5 p.m.-7 p.m.
IO Urban Roofscape Lounge at The Godfrey Hotel, Chicago
• NRA Show Block Party
Mon., May 21, 9:30 p.m.-12 a.m.
Network with industry colleagues and potential customers while enjoying food, drinks, and entertainment at multiple venues in the stylish River North neighborhood, bordering the Magnificent Mile. Admission is free with your show badge.
Drumroll! The 2018 Kitchen Innovations Awards recipients are as follows:
Air Oasis
Bi-Polar Ice BPi200
Alto-Shaam in conjunction with Appliance Innovation
Vector F Series Multi-Cook Oven
Antunes
GST-1H Flatbread-Toaster
Astra Shunsuke
Peeling Machine
Bizerba North America
GSP H & HD Illuminated Safety Slicers, Manual, Semi-Automatic and Fully-Automatic Operation
Evo Inc.
MultiZone Plancha
FLAT Tech
FLAT Equalizers
Garland/Welbilt
Instinct Induction Countertop Line
Genius Pan
Genius Pan
Hoshizaki America
KMEdge Ice Machine Series
Markov
Level RF Oven
Marra Forni
Electric Brick Oven with Open Mouth
Marra Forni
Rotator Deck Brick Oven with Double Mouth Opening
Multiplex/Welbilt
FreshBlender
Omni-Rinse
Integrated Rinsing System
Prince Castle
Modular Holding Bin
Sealed Air Corp.
Cryovac FlexPrep EZ Dispensing
Soda Gun Jetter
Soda Gun Jetter
Structural Concepts Corp.
Foodscaping Wells
Structural Concepts Corp.
Reveal Frameless Glass Food Displays
Vitamix
Aerating Container
Vulcan/ITW FEG
SonicSafe Ultrasonic Scale Prevention for Steamers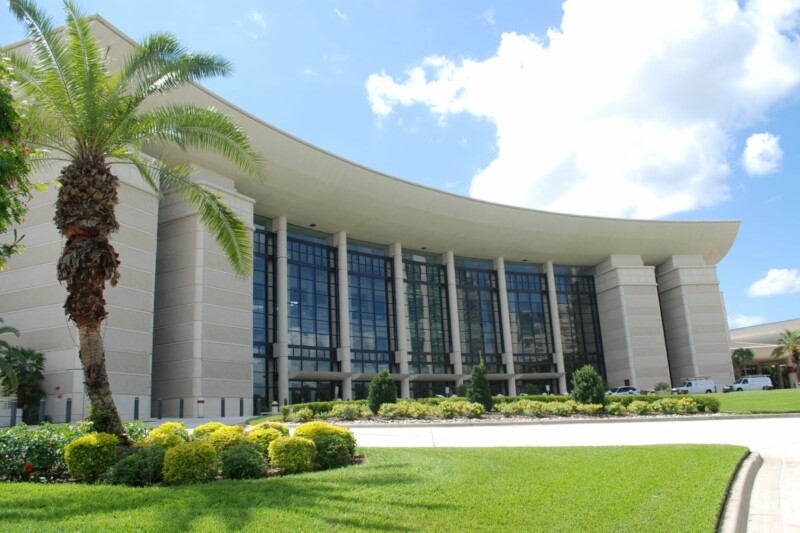 Event Coverage
It's been a rocky year and a half, but many manufacturers—deemed essential businesses—kept going, creating new products. It's showtime.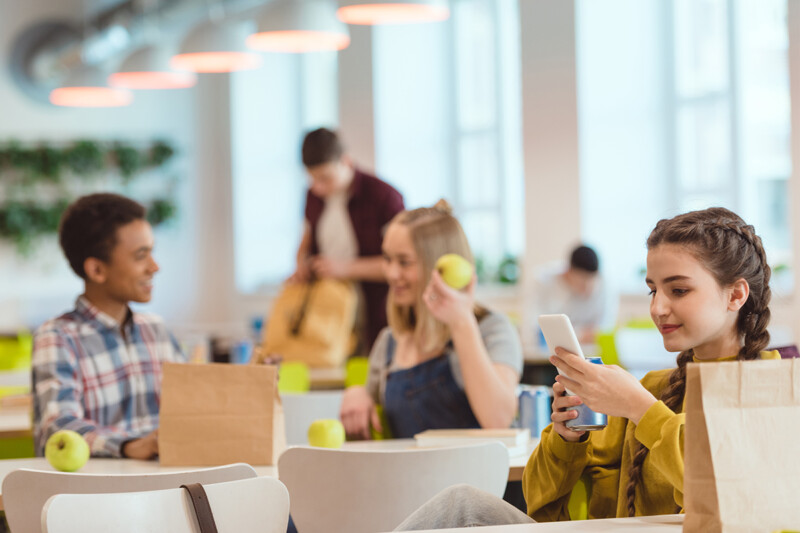 Event Coverage
During the past year, school foodservice directors approached feeding students and staff with care and creativity. As students return to campus into a still-changing environment, the dining model needs to…