5 Tips For Specifying Serving Counters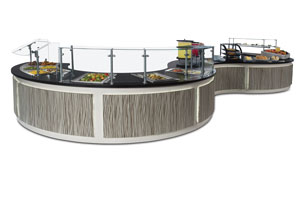 A serving counter seems self-explanatory: your staff on one side, customers on the other, food and beverage in between. But it's a complex product category, with much opportunity for customization and many minefields for those who haven't clearly thought things through before talking to their dealer and fabricator. First things to ponder:
1. What's your mission here? You won't have any idea what you're seeking until you clearly visualize and communicate your goals. Is this a remodel or a new build? Are you looking for a whole new look and/or serving style, or to make more modest changes? Do you want a single counter or a lineup? Are you looking for something modular that you can configure and use in different ways at various times? Will the serving counter be linked to a nearby kitchen, or will it function as a standalone? Why do you want to add the serving counter—to feed more people? Improve traffic flow? Save labor? Offer a new menu? Entice diners? Increase your flexibility in terms of menu, serving style or volume? Are you visualizing a self-serve model, food served by staff, or both (at the same time or at different times)? Will this be a single-sided counter, or will customers access food from both sides? Will there be display cooking or prep? What are your needs for ambient or cold food storage? Do you need a POS station? Will you require signage or branding?
2. What production volume do you envision? Everything to be specified depends on the menu you're planning, of course, but also on the number of meals to be served, the maximum throughput at peak times, and the number of hours per week that the unit will be in use.
3. Will this be a fixed or mobile counter? The two types of serving counters have different price points and fulfill different needs (although many dining facilities work well with a mixture of fixed counters and rollaways). Since some manufacturers specialize in mobile counters and others in fixed installations with various levels of customization, the answer to this question will help to determine which supplier you turn to for your order.
4. What are your initial constraints? The most obvious of these is your budget—probably quite tight if you're specifying for a K-12 school district, more flexible for a high-end B&I installation or a casino hotel. But particularly if you're planning on a fixed counter, the location where it will be installed may also present significant limitations. Is the space large enough? Are there structural columns, a low ceiling or other physical constraints? Will tight doorways or too-small elevators mean that the counter must be delivered in pieces and assembled on site? Do you have access to the proper electrical service? Will you need a hood and ventilation system for cooking? Will a floor drain be needed? Is remote refrigeration a possibility, and if so, where can the compressor be installed?
5. What's your time frame? And how much down time, if any, can you allow to accommodate the installation of the serving counter? The answers to these questions may limit the level of complexity and customization possible.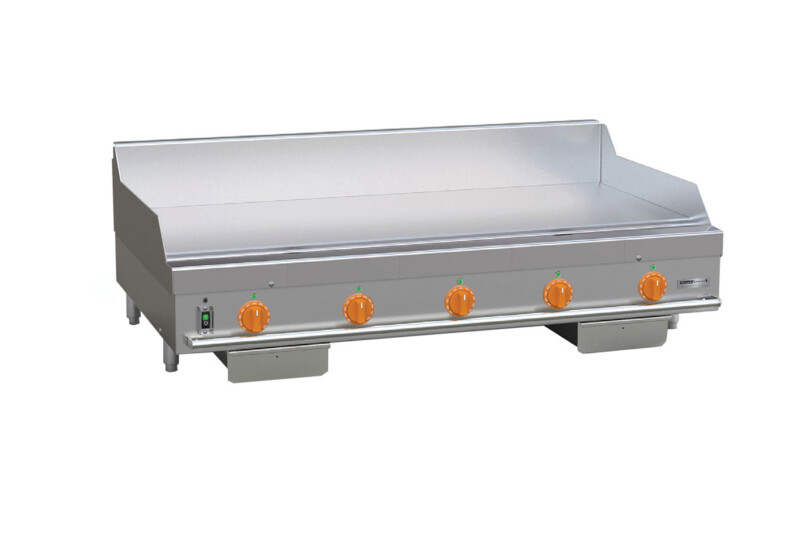 Cooking Equipment
Planchas, though convincing clones of their better-known sister product the griddle, quickly set themselves apart.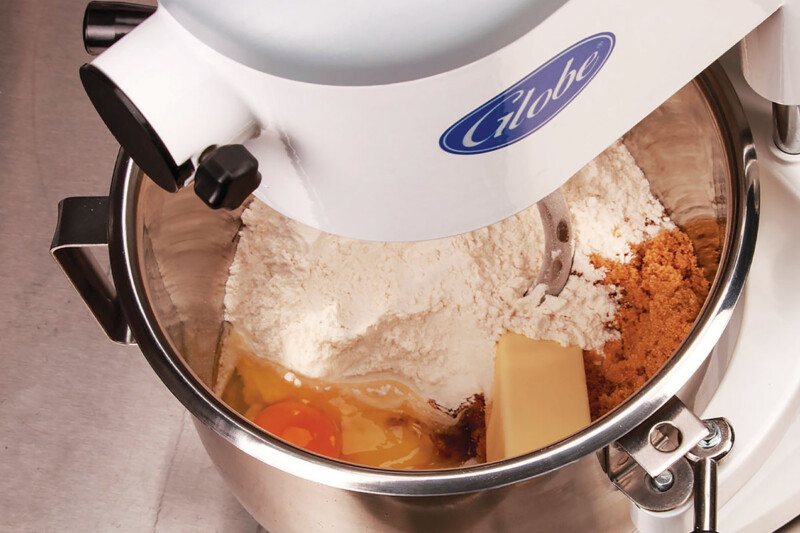 Equipment
The countertop mixer is the Swiss Army knife of the kitchen—small but mighty, with the power to perform various functions.